OpenWrt IP and DHCP Configuration Step to Step (with Picture)
OpenWrt Lan and DHCP configuration :-
Configuration of Local IP-Address and DHCP Server in OpenWrt required when we are using OpenWrt in Client Router or WISP mode. if we are not familiar with OpenWrt firmware then some time its become tuf job to find LAN IP and DHCP option in openWrt. We try to make LAN and DHCP configuration easier with Post complete Tutorial for OpenWrt Lan and DHCP configuration.
Default Ip- Address is 192.168.1.1
Put Same Series IP-Address in Pc/Laptop (Ex :192.168.1.x)
Open Internet Browser and type 192.168.1.1 in address Bar .
Default Username : root
Password : blank(no password)
Click Login After Login Click Go to password configuration for set new password..
Ip Address Change : Go to Network –>Interfaces –> LAN and Edit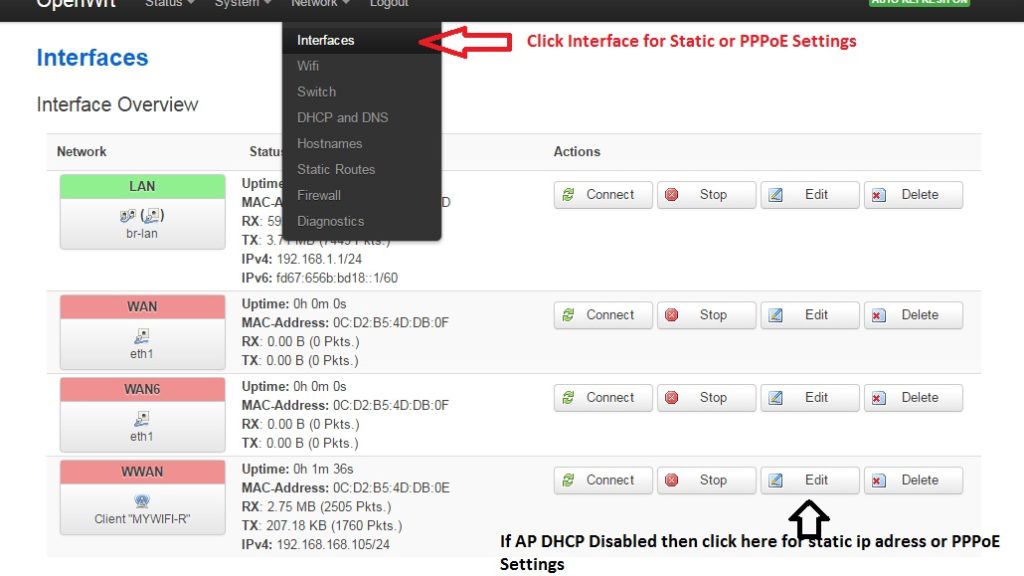 Click Edit on LAN Settings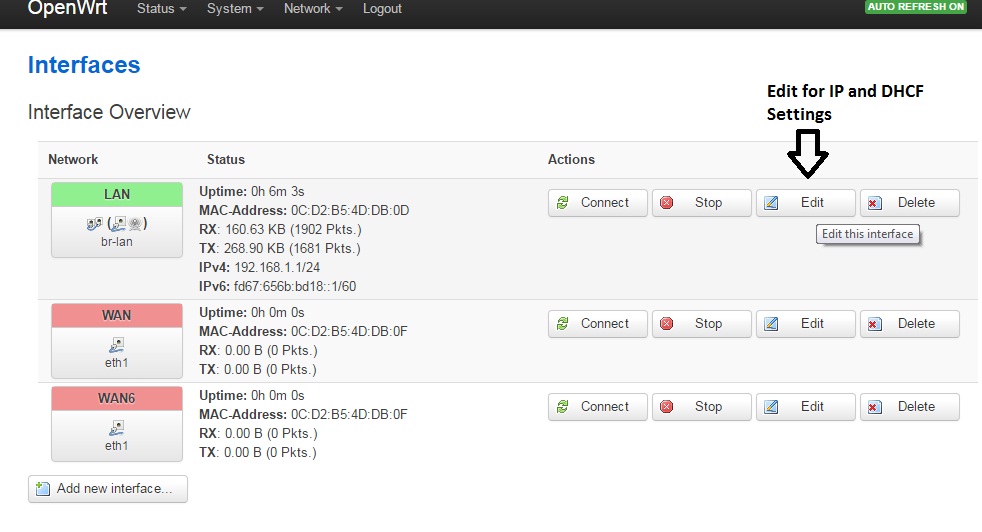 Change IP Address . and save & Apply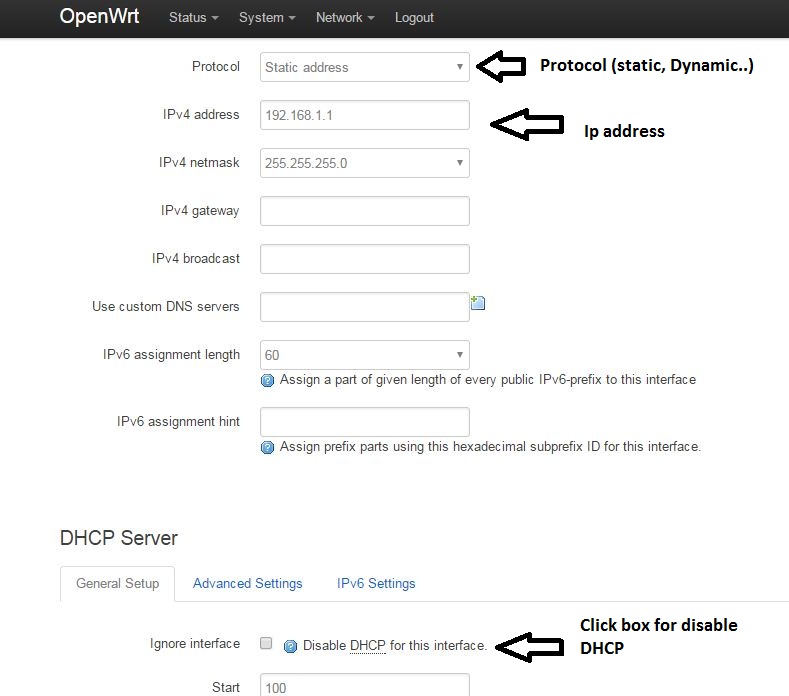 Click Save & Apply For Settings Changes .

After Done with Save & Apply option you have Successfully  done OpenWrt Lan and DHCP configuration.
Re-open with New IP-address Whatever you  Changed in LAN.