Top 10 Best Open Source Network Monitoring Tools
If you are a network professional and always want to monitor your small and large network from a centralization point then this post full fill your requirement .here i am giving you top ten best network monitoring tools for your all types network. Read full post to know about top 10 network monitoring tools.
Top 10 Network Monitoring Tools Free
---
1. Hyperic HQ
Hyperic HQ 4.0 is a network monitoring and management software for resources and devices on a network.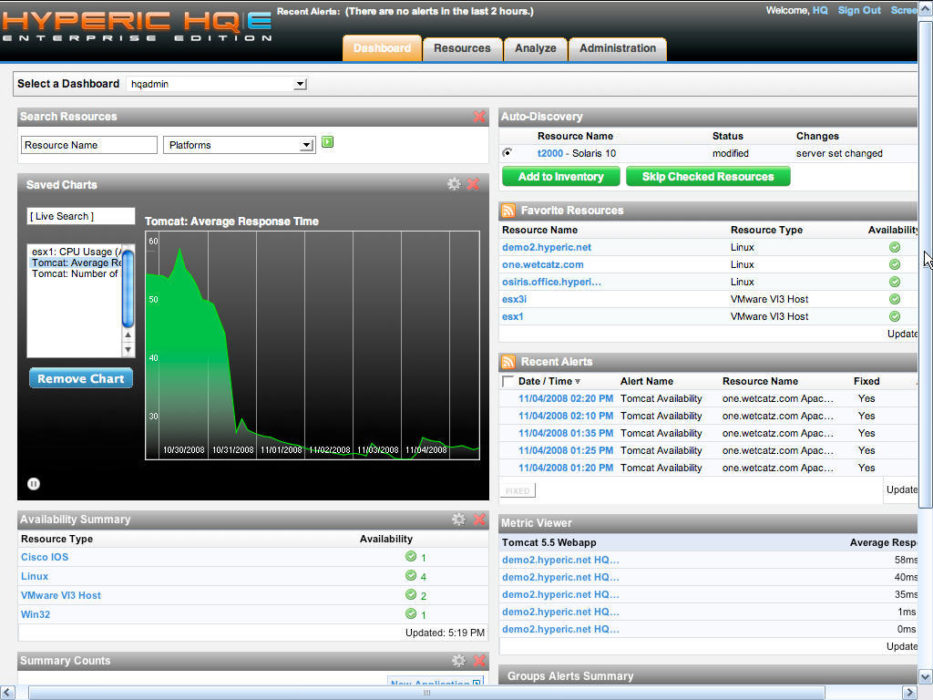 2: Nagios
Nagios is a network resource and application monitor and analyzer open source software for linux. Its help you to manage and monitor your network server and device .nagios 100% free open Source tools for networks and application.
3: ZABBIX 1.8
Zabbix is enterprise open source monitoring software for networks and applications.Zabbix is also a good open source tools for network monitoring and management. Zabbix is also 100% free software but you can buy support pack for Zabbix.
4: SolarWinds – Orion Network Performance Monitor 10.1
5 : WhatsUp Gold
WhatsUp Gold is a excellent server network and application monitoring tools. Whatsup gold not free but you can download a free trail for one month and you can buy it.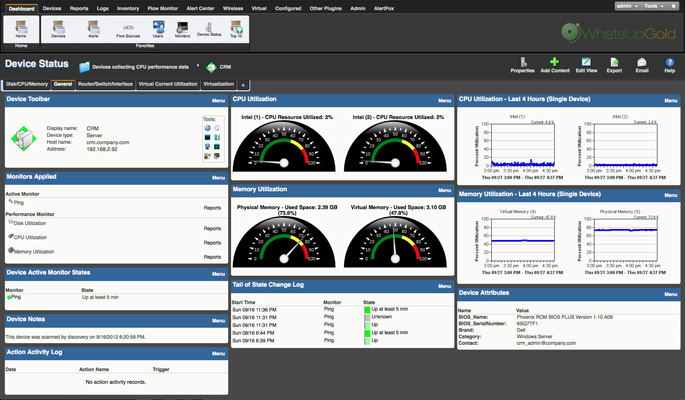 6: ManageEngine OpManager
ManageEngine OpManager is complete pack of network resource and application monitor,bandwidth analysis configuration management ,firewall log management ,fault management and lots of features windows and Linux. you can use ManageEngine OpManager 30-Day Free Trial from official site of manage Engine OpManager.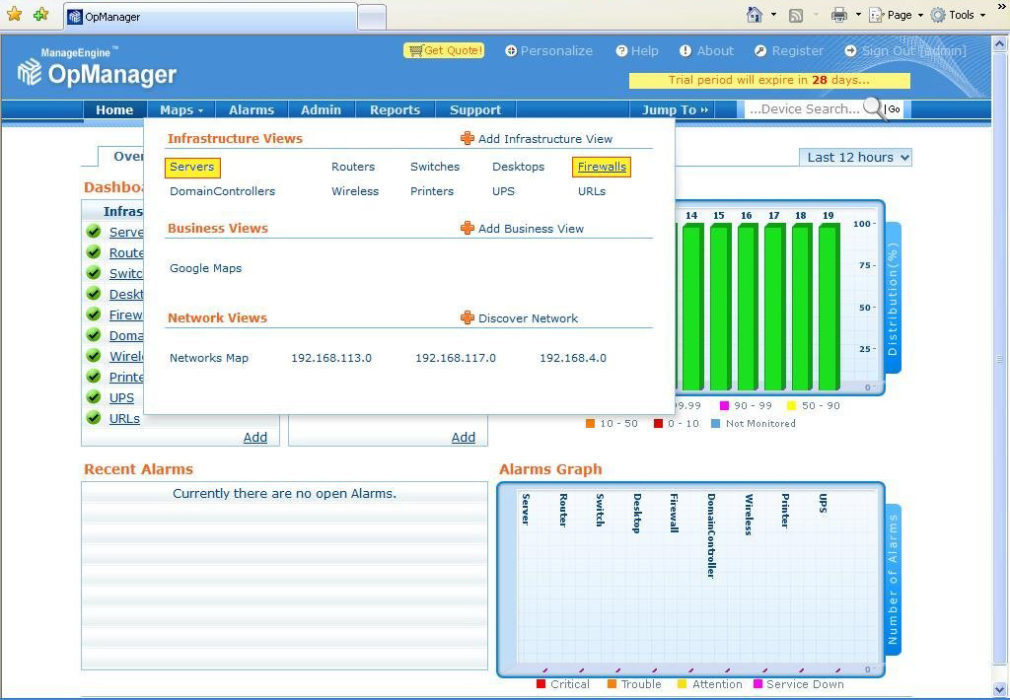 7: Sciencelogic EM – 7
Sciencelogic EM is One Platform to Monitor Everything—Network, Storage, Compute, Applications, IoT No Matter Where It Exists—On-Premises, Hosted, Cloud. Remove the difficulty of managing complex, distributed IT services through a single, unified monitoring platform.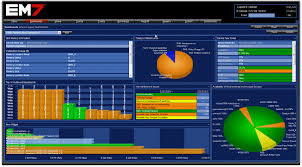 8: GFI Network Server Monitor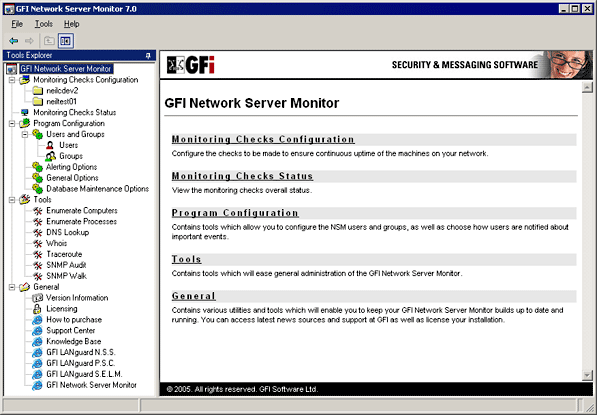 9 : OpenNMS : OpenNMS 1.6.10
OpenNMS is a free and open-source enterprise grade network monitoring and network management platform. It is developed and supported by a community of user and developers as well as by the The OpenNMS Group, offering commercial services, training and support.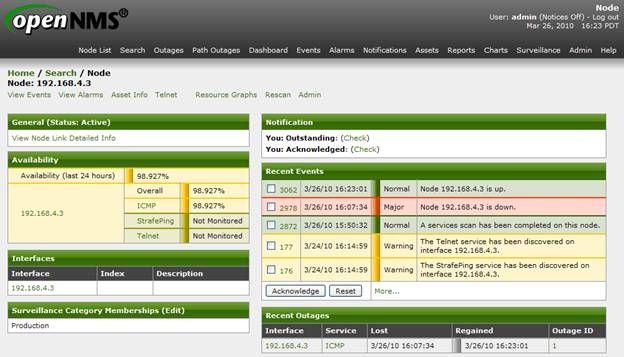 10 : Spiceworks :
Spiceworks Help Desk & Network Monitoring Platform
Spice network is a smart Network monitoring tools with lots of smart feature for manage your network device,server and application from a single point .