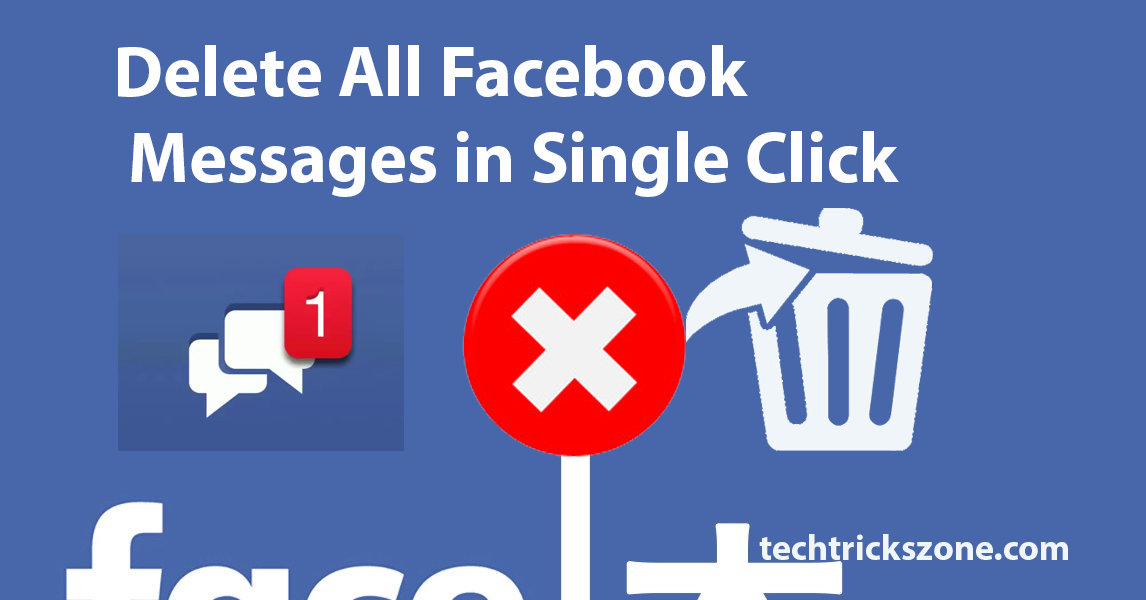 Delete Facebook Messages Multiple by Select Many Conversation once.
Facebook leader of social network site today. Its most addicted social gathering and communication website. As Facebook popularity worldwide so, many developer work on Facebook to get some tricky tools to make it easy use. Day by day Facebook adding lots of new feature so it's hard to get familiar with every feature and settings available in Facebook. So many people also post some user manual for different easy tricks like how to invite all Facebook friends once, and many more things to help Facebook user to understand it easily.enjoy the easy manual for Delete All Facebook Messages.
If you are also a addicted user of Facebook social network and spend your more then 10 hours in Facebook to chat and share your things with your friends and family. but I am sure you feel irritate when you get too many anonymous messages from unknown users and you want to delete all once but you try to find select multiple message for delete all in Facebook button. But now your exercise will end with this post because in this post you will get easy guide for how to delete all Facebook messages once and how you can delete selected Facebook message with simple steps.
 There are any other way to make your facebook very handy and user friendly with some excellent extensions and tools .you can also see how to see who unfriend you in Facebook , how to accept all Facebook friends request once. How to change your default imo and color in messages. Get to complete user friends guide for your facebook account .
How to Delete All Facebook messages once in Mobile.
For deleting multiple messages once by selecting one by one or delete all messages once both method will work on this method. This all possible because of Google chrome extension developed by many anonymous developer. You can get this type extension free from Google Chrome store and can use without any charges.
Add Facebook Messages Delete All Extension in Google Chrome
For adding extension in your Google chrome browser visit Google Chrome Store and search for Messages Cleaner Extensions in search box.

Type Message cleaner and hit enter.
Click Add to Chrome button to start install extension to your browser.
Google Chrome will as Add Extension pop-up windows click Add Extensions button to allow installation.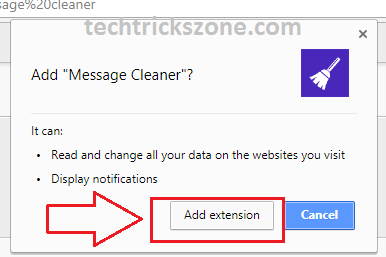 Message Cleaner Installation complete Confirmation pop-up in right side browser.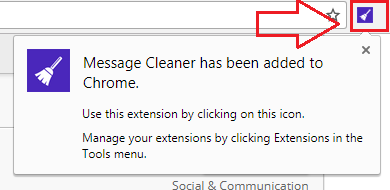 You will see blue brush icon in Google Chrome right side end of url browser.
Facebook Messages Conversation Delete All once.
With help of this tool you can delete all conversation in one click. When you will click right side blue brush icon you wil get option for Delete All messages and Choose & Delete. For deleting all messages once click first option Delete All messages.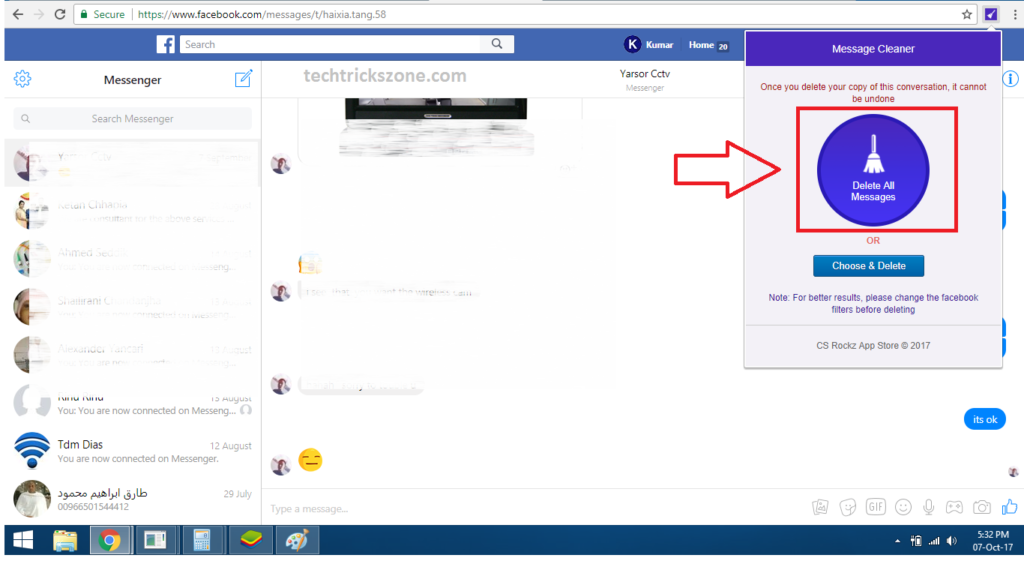 After click Delete All messages you will see your conversation will start deleting and your inbox will show blank.

Facebook Messages Delete Multiple Selected in Single click.
Some time we don't want to delete all messages but we get many useless and spam messages and its hard to delete one by one all messages, so here you can use Second method for delete selected messages from inbox.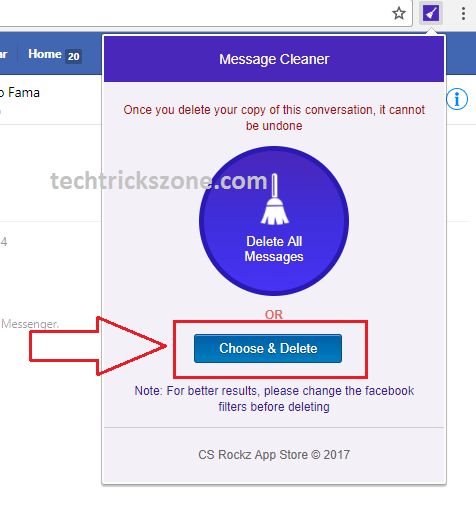 When you will click second option Choose & Delete from extension your Facebook conversation list will add a Check box in starting of conversation. Just select messages one by one multiple you want to delete from list and clear your Facebook inbox from spam and anonymous conversation.
Select Messages and click Delete Selected Messages button from top.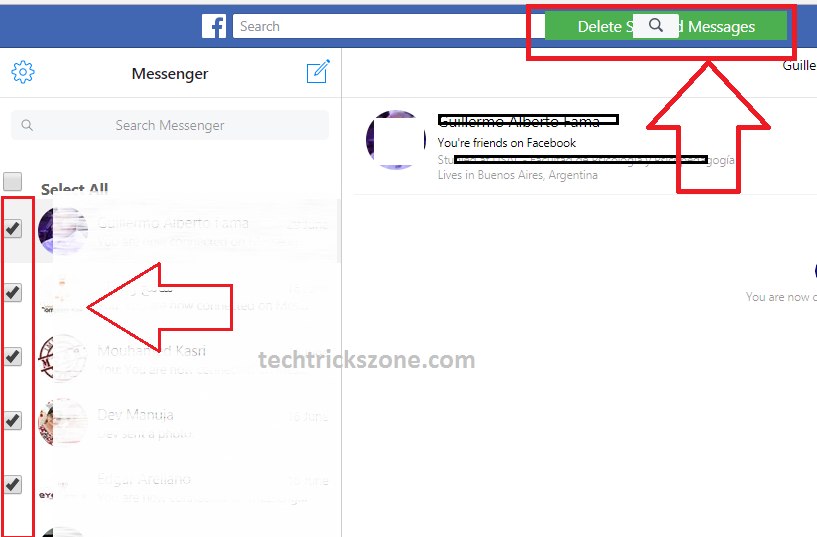 Although it's a free Extension for deleting multiple Facebook messages in one click but keep in mind this tools only work in Google chrome. It will not add and work in any other web browser like internet explorer, Firefox Mozilla and all other third party browsers.