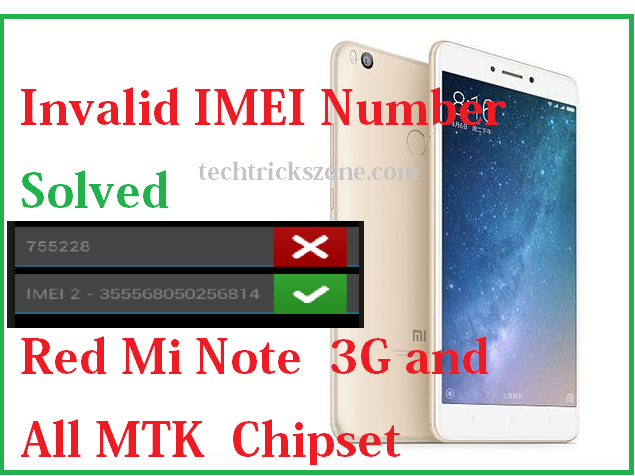 Invalid IMEI Number After Flash Red-mi Note 3G/4G (Solved)
Invalid IMEI number problem common for all android phone running on any version due to flashing complete ROM.IMEI (International Mobile Equipment Identity) as the full form describe the meaning of a unique international mobile identity number. Without IMEI number mobile cannot register to any network and cannot make any call until it has a IMEI number.
If you have flashed your Android mobile phone with SP tools and any other tools but showing invalid IMEI number and you worried to lost your mobile phone due to damage it by flashing so this post is will kick out you worry with restoring IMEI number with simple steps. This post will support all android showing Invalid IMEI number after flash with SP tools. Restoring IMEI number android phone should have root access to permit write again IMEI number to after flashing ROM. In this post you will get complete guide for how to root any android version and how to restore IMEI number after flashing ROM.
How to get your phone IMEI Number?
When phone is working then it's easy to get IMEI details from phone status where you will all hardware details. But if phone completely flashed with format then IMEI number also flashed from phone so phone status will show invalid IMEI number in status, but do not worry there is also a way to get  IMEI number details even phone is not working and its completely flashed by flash tools.
Before phone flash save the IMEI number from phone status follow the given steps.
1: Go to Settings—about phone – status
Inside status find the IMEI number option and note down it in any other phone and note pad
2:  Dial *#06# from your mobile number you will get details about IMEI number
3: Not working and flashed Android Phone IMEI Number Details
If you forgot to note your IMEI number before flashing your android phone than you have also a option to get your old IMEI number from phone. Follow given steps to see your phone IMEI number.
Open phone back cover
Remove battery if battery is removable
See the back sticker with IMEI number and phone model details.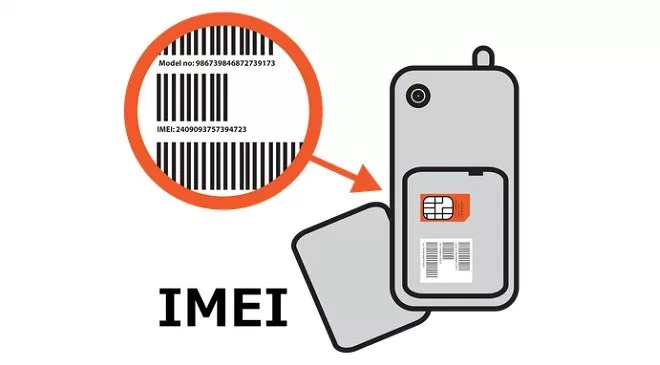 Take picture and right down IMEI number and start again your phone.
Restore IMEI number after flashing Android phone with SP Tools.
Once you have ready you IMEI number with you now you can proceed to restoring process of IMEI number for your android phone. To restore your android phone you need to root access for your phone to write IMEI number again to your ROM.
How to Root any android phone?
By default phone doest have any root access enable due to security reason but there are various tools available to enable root access for any android version. I have tested root enable for  RedMi Note 3G Note to restore   invalid IMEI number issue after flashing RedMi 3G note and OPPO R831K Neo  with SP tools.
1: RedMi Note 3G invalid IMEI number after flash ROM (Solved)
If you have flashed your RedMi 3G note or you looking for flashing Redmi note 3G with SP tools see guide here
How to Upgrade MIUI9 for RedMi Note3G/Note 4G (2-Method)
Now after flashing you will get invalid IMEI number error with mobile network icon. So now you can restore your IMEI number with simple steps follow steps given below.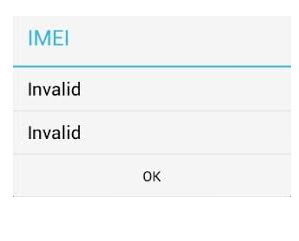 Root RedMi Note 3G/4G with MIUI 6.
Enable root of this method only work with MIUI 6 version and below it. It will not work on MIUI7 and above version so make sure you have install MIUI6 and below version to start root process.
(Note: Please read all instruction clearly fully and only done this process if you are sure your smart phone model support it otherwise phone will damage permanently. Do at your own risk "techtrickszone.com" will not responsible for any damage!)
Download root file from here and follow the steps given below.
Download Root file for Redmi Note 3G click here
Copy this file and pest to root directory of phone. Do not pest in any folder in side internal storage.
Go to phone updater and choose package to update from option list and browse this file and click ok phone will reboot and start update process.
Go to Settings—about phone – System update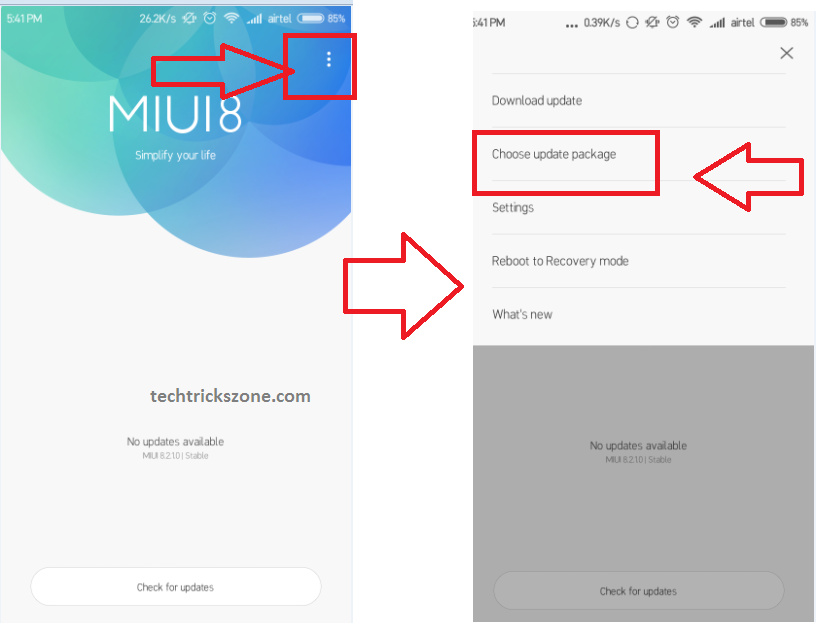 4: After reboot SuperSU will installed in your phone and show icon like given below.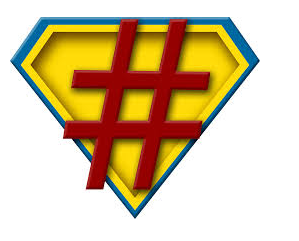 Open this app and follow option given below.
Click continue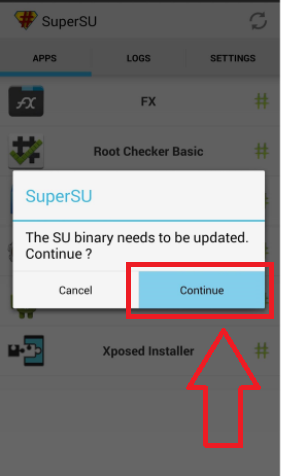 Choose Normal option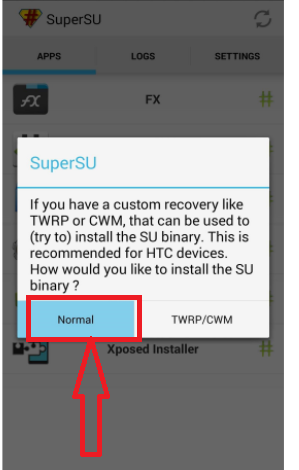 Click Ok to reboot Phone.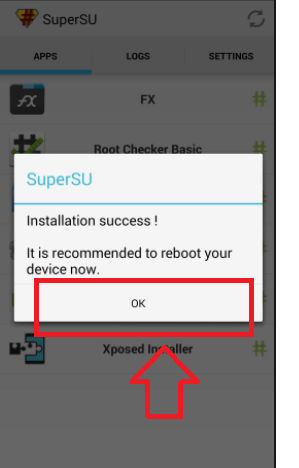 After successful this process you have successful root your Redmi Note now restore your IMEI number with given steps.
To restore your IMEI number you have to download a application "Chamelephon" free from Google Play store.
You can download it directly from here.

Download Chamelephone.apk free now
Open Chamelephone and type your both IMEI number if you are using DUAL phone and click Apply new IMEIs button to save settings.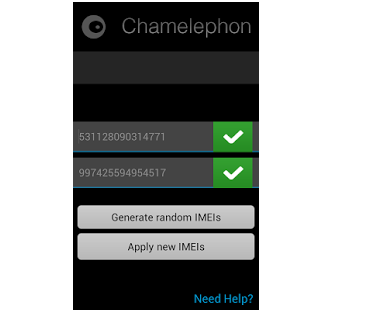 Confirmation pop-up will show click change to proceed phone need   for restart  to restore new IMEIs number so you can just reboot and remove your battery and restart phone to finish IMEIs restoring process.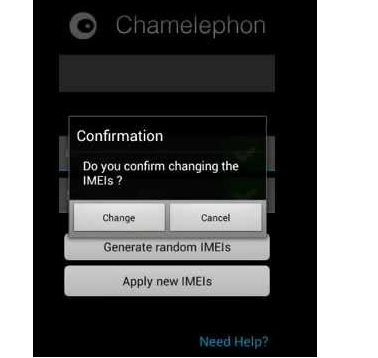 After Restart you phone will start show your mobile network if you have inserted SIM card.
Congratulation to restoring your IMEIs again and take back your phone to working mode successfully. If you enjoy this post and feel helpful for your don't forgot to share post with your friends and like our Facebook page.