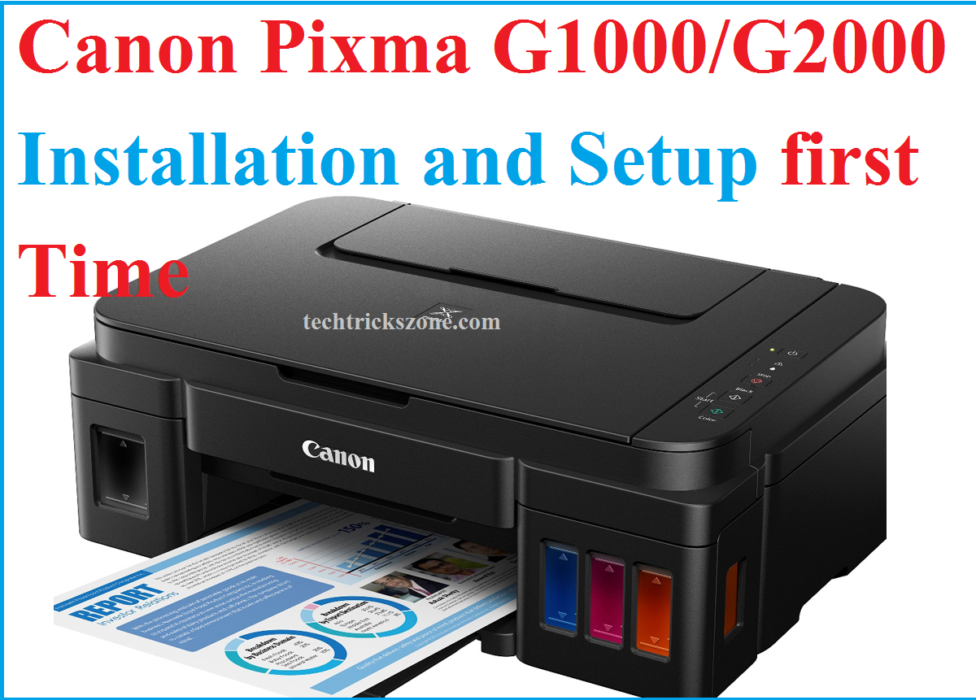 The Common error occur when installing Canon Pixma G1000, G2000,G3000 and G4000 in Windows as well as Mac Operating system. If you are also facing error " the printer is performing another operation " while printing first time from your Canon G series printer. Before start installation of your Canon G1000 printer you have to set all hardware and ink bottle to ink tank. If you are using Canon G1000 series first time than you have to follow getting started manual comes with your printer to  assembled ink cartridge and ink  to ink tank with step to step. Using any wrong installation and miss fitting can be occur many error when printer initialing process start.
Installation of Printer cartridge and Ink filling in Ink Tank
Before proceeding to installation please follows the basic step to start your printer first time. Doing of basic steps again want to ensure you have setup all hardware properly to avoid any other error from your Canon G1000 printer. Please follow the steps given below.
1: Remove all
orange

color tap from printer before open printer top door for installation of cartridge and ink filling in ink tank.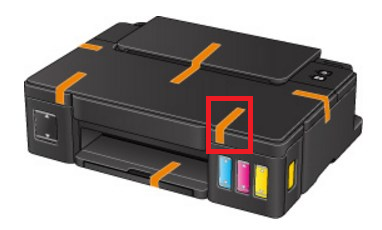 2:  Open Door up side to install ink cartridge and ink filling.
3: take the cartridge from box and see B and C marking and install as per marking in printer. Remove to head sticker before inserting in printer.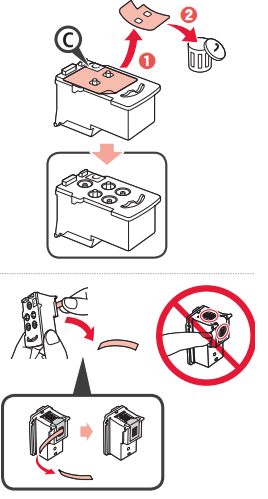 3: fill the ink tank and close nozzle proper to avoid printer error.
This left side tank is for black ink check the black ink bottle in box and fill this tank with black ink
Same color code will be mention on printer side so avoid any miss ink filling please see the bottle color code and printer ink tank color code. After filling ink tank close the nozzle proper and tight.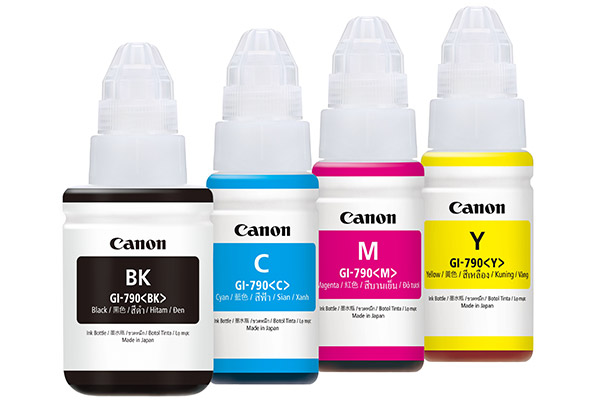 Canon Pixma G1000/G2000  Driver and Software installation
Once you  have done all getting startup steps to use your printer than you can proceed to software and driver installation steps.
Check the box you will get a software and driver  CD pack in box  insert CD in Drive and start software and driver installation.
If CD not auto runs you can open DVD drive and run setup manually from CD.
You get first start-up windows for choosing installation type and option.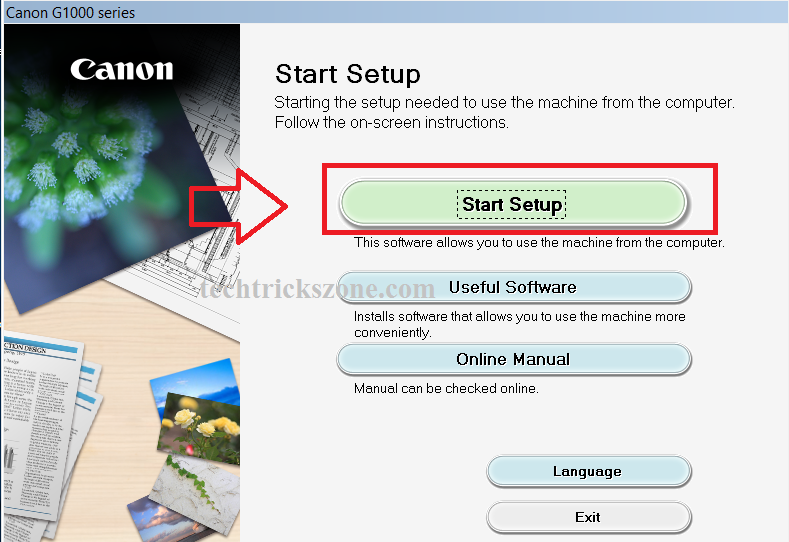 From Start setup window you will get option or driver and software installation, useful software installation, Online Manual and Language option.
Choose the language you want to use as per your country and click Start Setup button to start software and Driver installation.
Wait for software looking for latest software update and start process in next step as show given steps.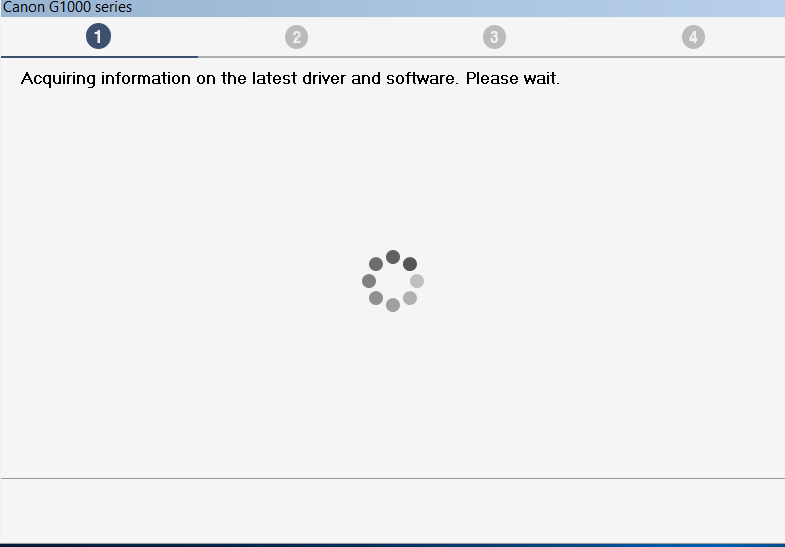 In Next Window you will get option for Select Country or Region and choose the country from below list. Click Next option to move next steps.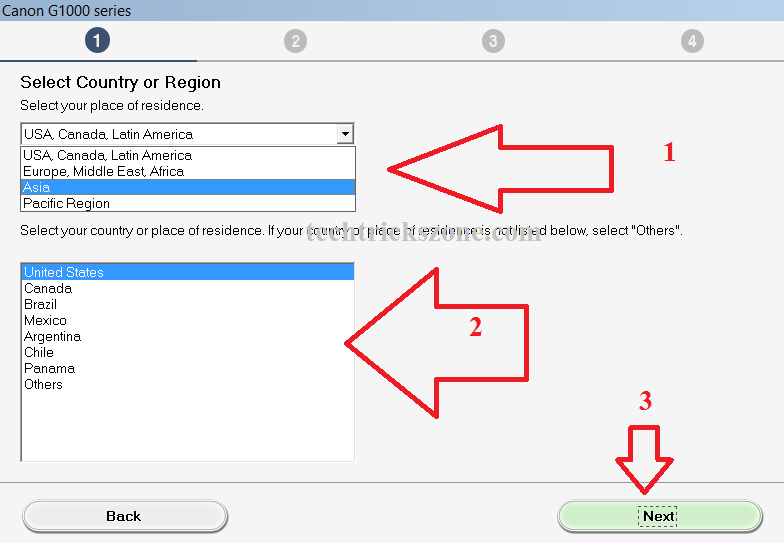 Next step will show company Licenses Agreement details click Yes button to move next steps of installation.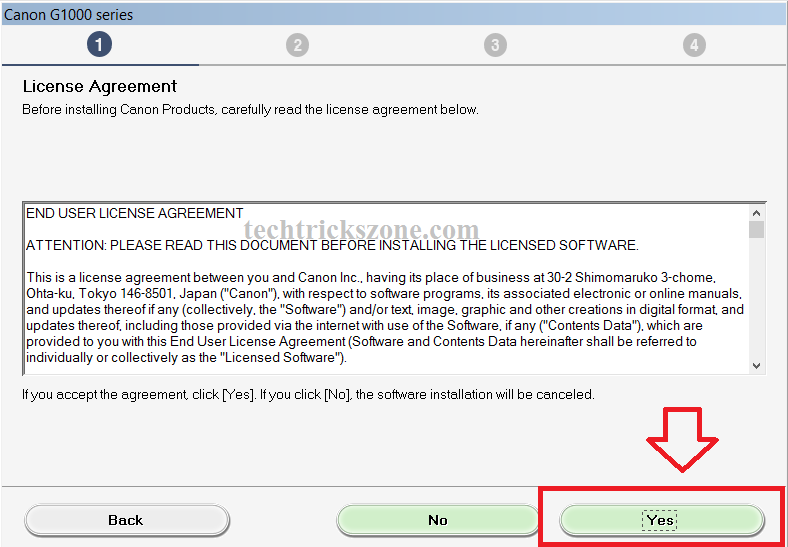 In this steps will get additional survey program done by canon you can agree or dis agree if you do not want to participate in any survey after finish installation.
Click Agree for Accept survey and Do not agree for reject survey program.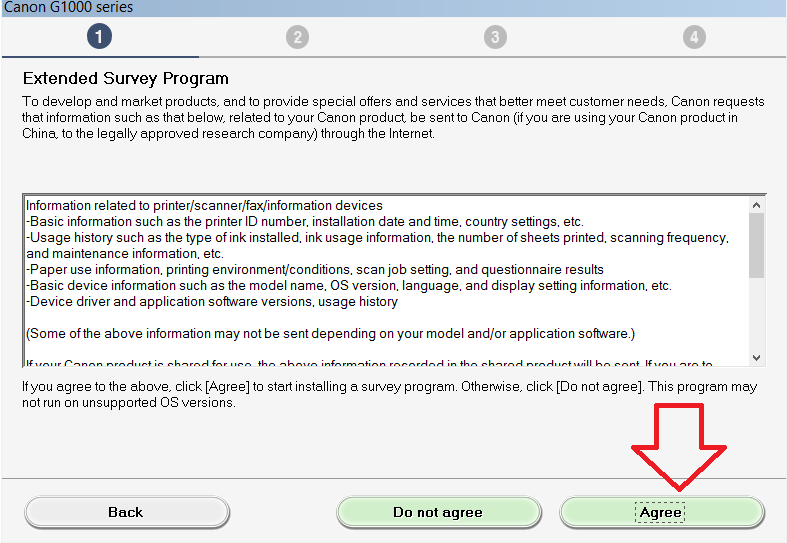 If you are connected to internet than latest software will start downloading from internet or will start installation after finish downloading.
If you will not connected to internet than your setup will start installation from CD.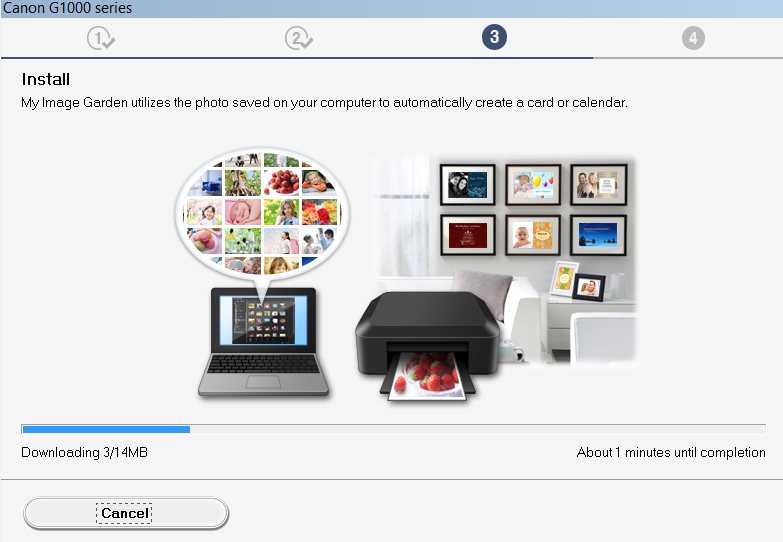 Canon Pixma G1000 Printer Connection
After installation you will get prompt for connect printer to PC  with given step will show in your PC.Once you get this Pop-up during installation than connect your printer to USB cable and Power cord comes with printer.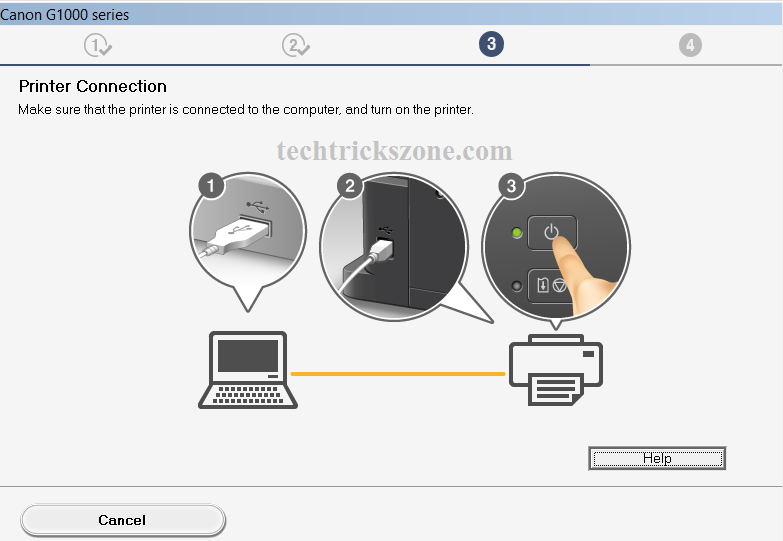 Turn the Printer back side and see  right side you will get option for Power connection and left side will USB port for PC connection.
Connect USB cable to PC/Laptop USB port
Connect power cable to printer and power socket and press power button in printer.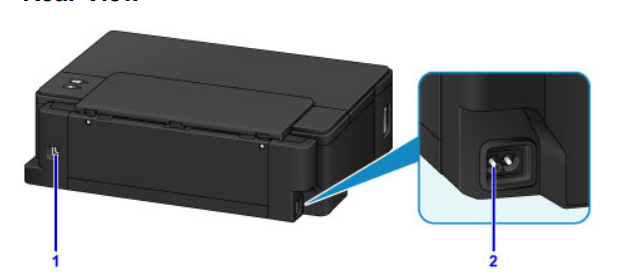 Once your printer will connect than your get next steps with option press and hold resume and cancel button for 5 second.
Press and Hold button for 5 second

Printer will start initializing for ink level and checking of ink status so  you will get this option until printer finish initializing and stop making sound.
"During installation, the printer requires the operation that ink is loaded into the inside of printer from the ink tank. This operation takes about 6 minutes to complete. Wait until the operation is complete."
Canon Pixma G1000 initializing process.
When printer start initializing process it will make sound like printer paper rod will rolling continue, so not to worry and wait for 6-7 minut to finish this process. If you try to give print when printer initialzing  than you ma get the error "The printer is performing another operation" so solution of this error is   wait until printer finish software installation and initializng first time.
Once printer finish the process than you will get next steps for Test print with finish installation.
After successful installation your will get the printer status Online and you can start using your Canon G1000 and G2000 printer for normal and photo printing.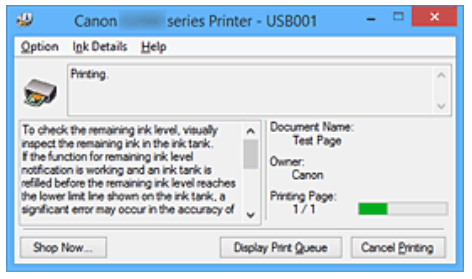 Changing Printing Quality standard to High
If you are using Canon Pixma G1000, G2000, G3000, G4000 for photo printing and not getting real color printing  so not to worry nothing wrong with your printer. It's because printer by default printing quality set to standard so you can change printing quality standard to high and your printing will be real color without fading any color. So change the printer quality before start print for photo.
Go to Device and Printer
Right click on Canon G1000   and click printer preference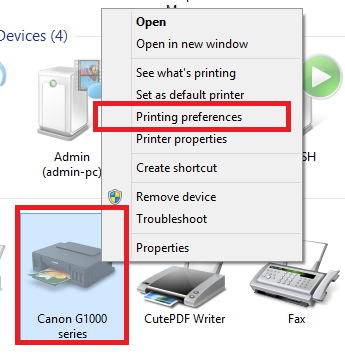 Now you will get the option for set page orientation and printing quality.
Now change the print quality from standard to high and click save button to apply settings.