Pen Drive not work on After Making Windows 10 Bootable [Solved]
Do you use your pen drive for the installation of windows using bootable windows media? Does your pen drive not working on your TV after making Win 10 bootable? While making the flash drive for windows bootable media change the format of partition which does not support by TV.  This is the problem faced by every person who makes pen drive windows 10 bootable and after that tv does not recognize USB drive. The motive of posting this problem is to provide a solution to recover your pen drive working again with TV after making it Win 10 bootable.
I have made my san disk 32GB pen drive windows 10 bootable but after connecting it with the TV I socked when it is not detected on my TV. After doing lots of R&D I finally found the solution for the USB flash drives not working after making win 10 bootable media. In this post, you will get the step to step solution for making your pen drive working again on your TV using few steps.
Pen Drive Not Showing on TV After using Win 10 bootable
You will get the answer of How to solve pen drive not working on TV within few steps. While making Win 10 bootable media it converts the format type to UEFI so not recognized by smart and normal TV.
To make your USB drive work again with TV required tools for change the boot type.
Download the Rufus tools first
Connect your Pen Drive to PC/Laptop
Open Rufus tools and see the pen drive should detect as shown below image.
Device- check in this option your pen drive should show. If using more than one USB drive please select the pen drive not working with TV in this option.
Partition scheme and target system type- Select MBR partition scheme for biros or UEFI.
Format option – Create a bootable disk using- choose the free dos.
Press the start button now.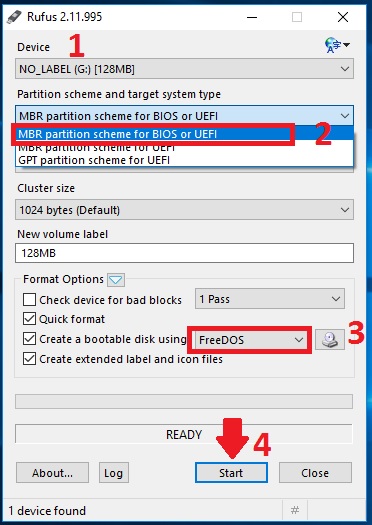 It will take a few minutes to convert your pen drive format type. Wait to finish the process as showing in below image.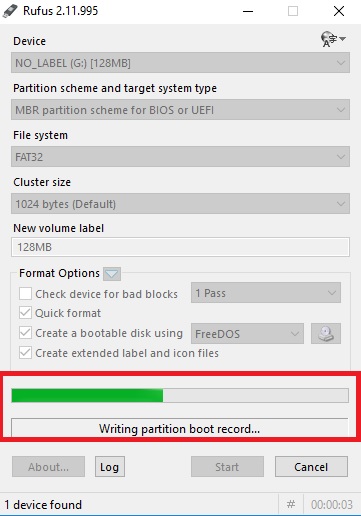 Once you will get ready below progress bar it means your pen drive format done.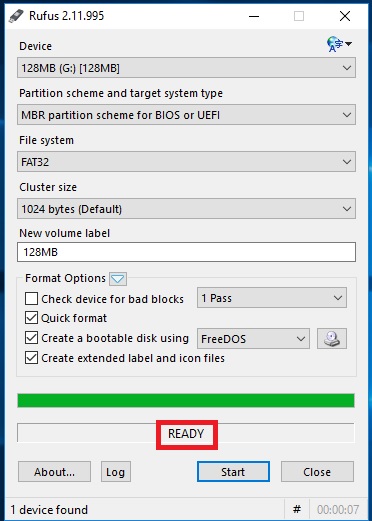 Using Rufus tools you convert your pen drive into a dos bootable and now format it so you can copy your videos, photos, and other data to watch in TV.
Format the Pen Drive Now to remove Dos Boot File
Go to My Computer / This PC in Windows 10.
Right-click on Pen Drive and choose the format option from the list. Follow the below image for the same.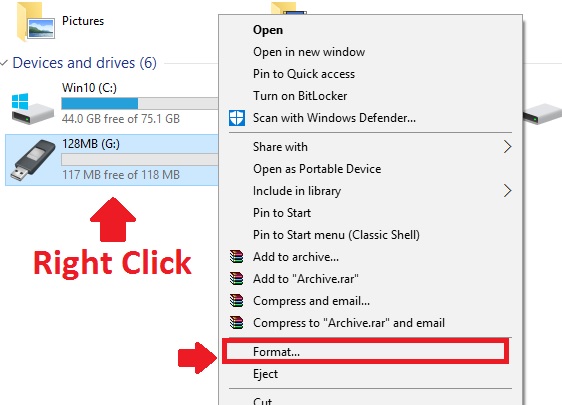 Check the Quick Format box to fast format process.
Press the Start button to format.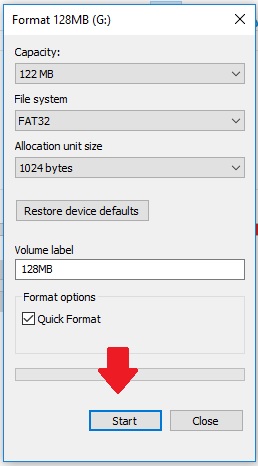 Press the OK button to Confirm the format pen drive.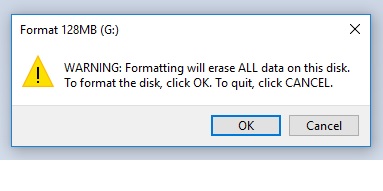 The process will take a few seconds to format USB drive depends on the capacity of the Drive.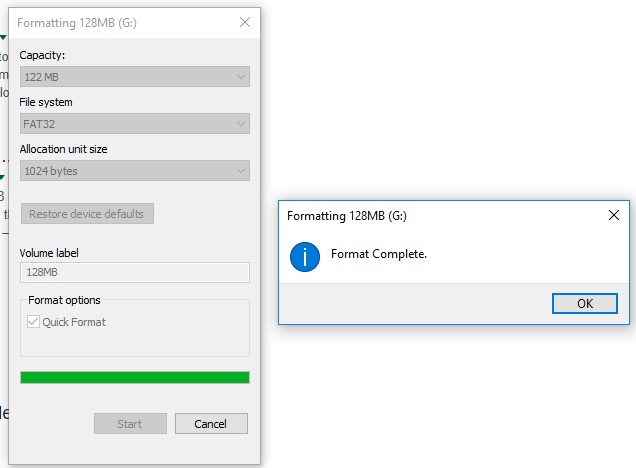 You will get format complete pop-up notification once done.
Now copy your data and transfer to the pen drive. Unplug the pen drive and test with your TV it should Work.
Note: This method not tested with every brand pen drive so be care full while following this method to format. Do it at your own risk for any damage due to not tested with many brands' pen drive.