Running Wireless or wired network must be required reliable and cost-effective products. Mikrotik provides product range for wireless as well as copper and fiber wired networks. see the list of Mikrotik 10 best device for internet service providers as well as for CCTV and other Network projects.
MikroTik 10 Best Device for Internet Service Providers
Mikrotik a popular and trust brand for the wireless product for internet service providers. Mikrotik wireless device not only cost effective but also best in performance in any type of environment. In every county, most of the share captured by Mikrotik wireless device in ISP business because of its best router OS and reliability.
Internet service providers based on the service so the product should be reliable and should be performed in a high interference area. Mikrotik provides time to time training and seminars to aware about new features and product to their clients never outdated.
This post will be valuable for you if you are into ISP business or working on wireless solutions. In this post, I have sort listed best wireless device of MikroTik Wireless.
10 Best Wired & Wireless Product for Internet Service providers
The best wireless product for wireless solutions in Mikrotik for point to point and point to multipoint. Mikrotik wireless product also cost effective for CCTV solution for long distance wireless connectivity.
1: PowerBox
2: FiberBox
3: LDF 5 ac
4: SXTsq Lite5
5: DISC Lite5
6: LHG 5
7: OmniTIK 5 PoE ac
8: NetMetal 5SHP
9: DynaDish 5
10: BaseBox 5
---
1: PowerBox Pro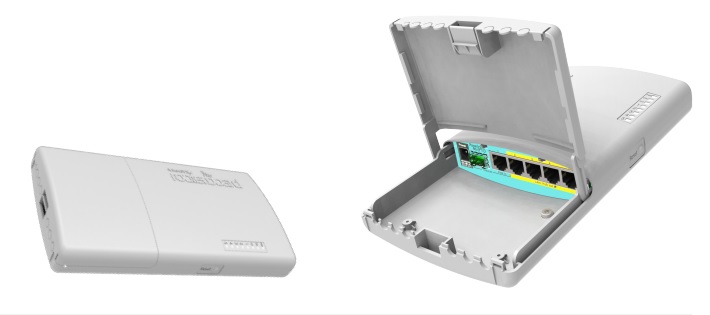 Mikrotik PowerBox having two variant one is PowerBox and second is Pro. It is an outdoor router with a total five Ethernet port with PoE output on four ports. Mikrotik PowerPro Router having gigabit Ethernet where Non-pro comes with 10/100 Ethernet.  If you are an internet service provider based on fiber and cat6 network than Powerbox Pro will be useful for you to connect fiber directly using the SFP module. Mikrotik PowerBox router configuration is simple using Winbox and can use for management and unmanaged networks.
As it is fully outdoor router so can be mount on the tower to power on Mikrotik SXT and other devices directly from PoE output ports.
Download Mirotik PowerBox Datasheet and user guide
2: Mikrotik FiberBox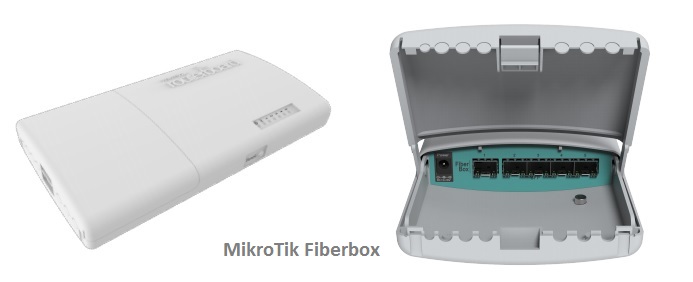 Due to high interference challenge in wireless and internet speed increase demand convert network into fiber networks. Mikrotik always provides the solution as per technology converting and never let switch the existing client to any other brands. Mikrotik FiberBox Is an outdoor router with five SFP port to keep running your fiber network in any weather. It is just a fiber version of a power box and best fiber router with managing network using winbox utility. If you are network running in fiber than Mikrotik Fiberbox will provide you with a managed fiber network. Mikrotik Fiberbox  SFP port configuration can be done using Winbox as well as the web interface.
3: LDF 5 ac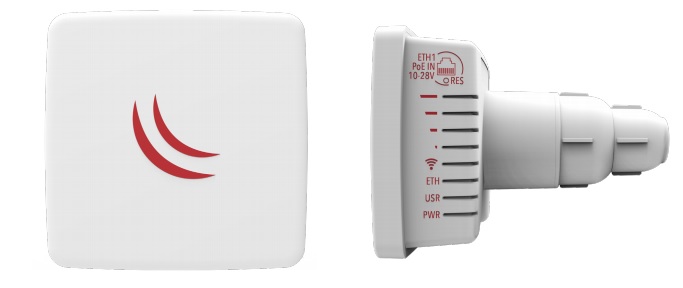 The Mikrotik LDF (Lite Dish Feed) is an outdoor wireless system with a built-in antenna. LDF series having two different models with Gigabit port and Fast Ethernet port. The LDF 5 ac having 10/100/1000 one Ethernet port with the 256Mb ram to take more load than Fast Ethernet models. LDF 5 ac can be used for higher throughput because it is equipped with a Gigabit port and supports 802.11ac.
Download full Specification and datasheet  of LDF 5
4: SXTsq Lite5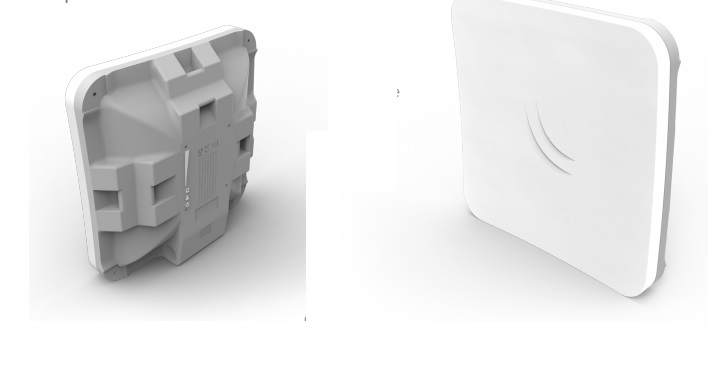 Mikrotik 4: SXTsq Lite is a popular client-side device for internet service providers. It comes with Lite 5 means 5GHz and lite 2 means 2.4 GHz. SXTSq lite an upgraded model of SXT series wireless device. The Mikrotik SXT lite device is very compact and easy to install in any size of pole and tower. The configuration of SQTsq Lite is the same as other Mikrotik wireless device and fully supported with all Mikrotik wireless device. It is a cost-effective solution for client end device (CPE) to provide wireless internet plan up to 3-4 KM depend on the feasibility. Mikrotik SXTsq Lite is a 300Mbps wireless device with an integrated antenna and 1 10/100 Ethernet.
5: DISC Lite5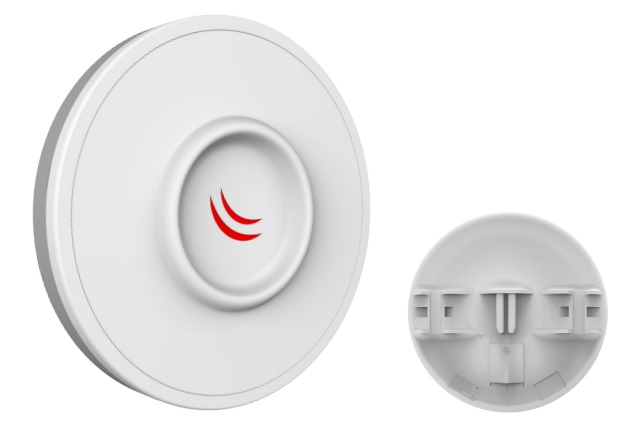 Mikrotik Disc Lite is an upgraded wireless option of SXT CPE for long distance. DISC Lite5 is an integrated 21dBi Dual Chain 802.11n CPE to provide high wireless throughputs for long distance. Disc Lite comes with Mirktoik Router OS level 3.1 10/100 Ethernet port with Router OS firmware loaded to fully supported with all Mikrotik device and also third-party base stations. Mikrotik Disc Lite configuration can be using Winbox as well as web interface using default IP Address.
Related Post