Insert Company Logo image in Win Live Mail and Outlook Mail Signature
Add Image Signatures to Windows Live Mail
This post Contain full tutorials for beginner Add Image Signatures to Windows Live Mail and Ms outlook.
Today Habit of using mail is good things for professionals. one mail can attract many customers .  Ms outlook and other third party mail client provide us to make email interesting and attractive. so this post will describe how you can add a graphical signature to your outlook and win live mail outlook with simple steps.
Inserting a image in mail signature not a difficult but you can do it with simple step with follow given picture tutorials.
---
Insert Image with Text Signature in New Emails !
Step 1 :
Go Menu –>File –> New –> Email Messages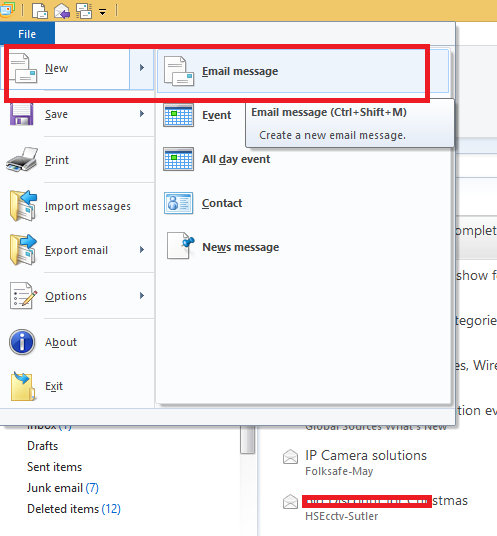 Step 2 :
Click on insert tab and select image for adding in signature and set the position of image you want to add. Use Mouse to  drag and drop image position as per your choice.
You can add test in signature after inserting image.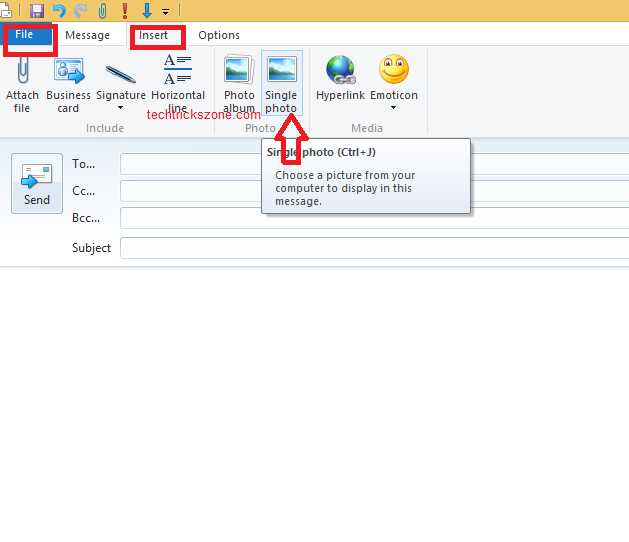 Step 3 :
Click on file and Save as in HTML format.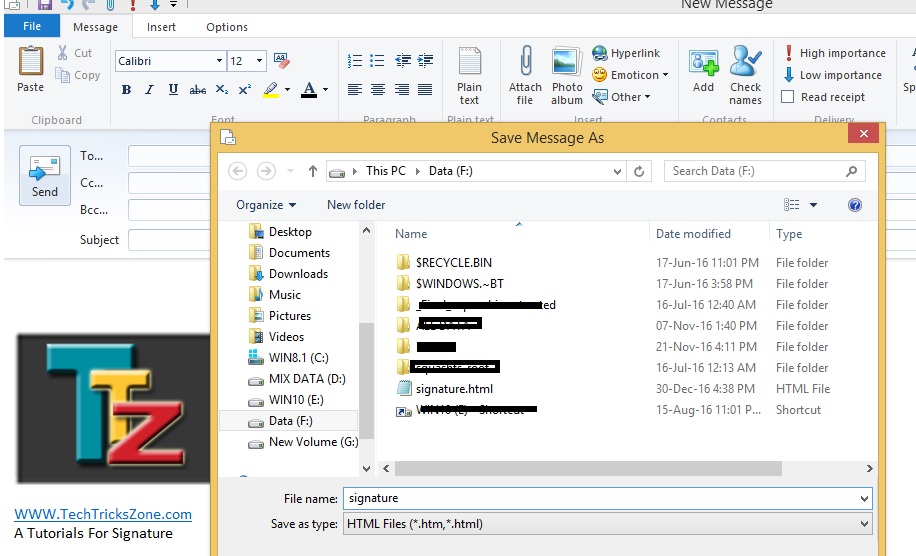 Click "Browse.." and Choose Folder you want to save file location
---
Go to File location you have saved HTML file and open with notepad or any HTML editor.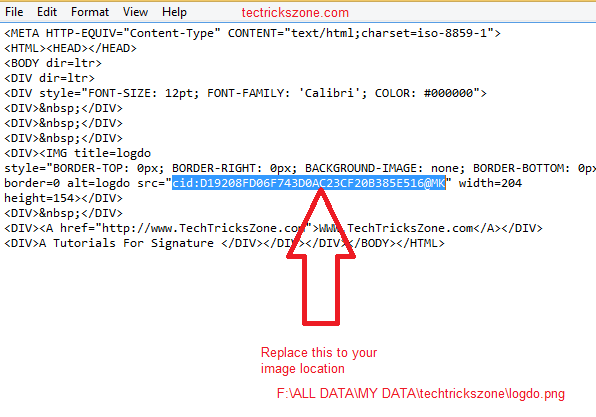 Change File Location src="cid:01E26DBA01944FE7BDABA13B58ABCA1B to your file location src="F:\ALL DATA\MY DATA\techtrickszone\logdo.png"
Go to File –> New –> Option –> Mail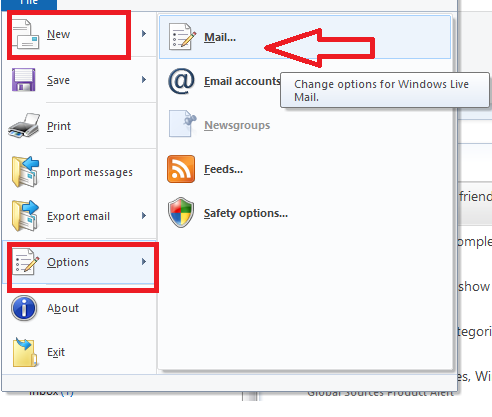 Go to Signature Tab and add New Signature
---
Click on Browse and upload your signature file you recently saved to drive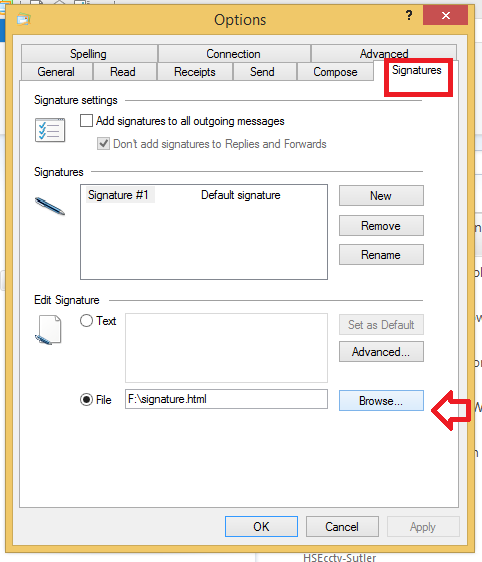 Click Apply Ok and open New mail for compose you will get your signature for new email. Signature added successfully  to Win Live Mail.