Keeping important files on a personal computer is indeed something everyone does. But it looks like most of the time people don't know how to take care of them!
You can keep a chunk of files on Windows computer, related to office and personal work. But too many things at one place creates a risk of file loss or deletion. Accidental deletion is one such example. There are chances that you might mistakenly select a wrong file and straightaway press DELETE and SHIFT keys (Permanent file deletion). Also in the world of computers, you never know when a virus enters into your system, and tend to lose your valuable data.
That is where a backup plan comes into the picture. But most of the people forget to do so. Now, considering this situation has been faced by many of you, the very first question you will be left with is how to recover deleted files?
Do you believe that you can recover all your deleted and lost files?
Well, you must! In this review post, we are going to help you retrieve deleted files using a reliable file recovery software for Windows. You can find plenty of file recovery tools in the market whose working principle is almost the same. But with my personal experience, I would suggest Yodot File Recovery Software.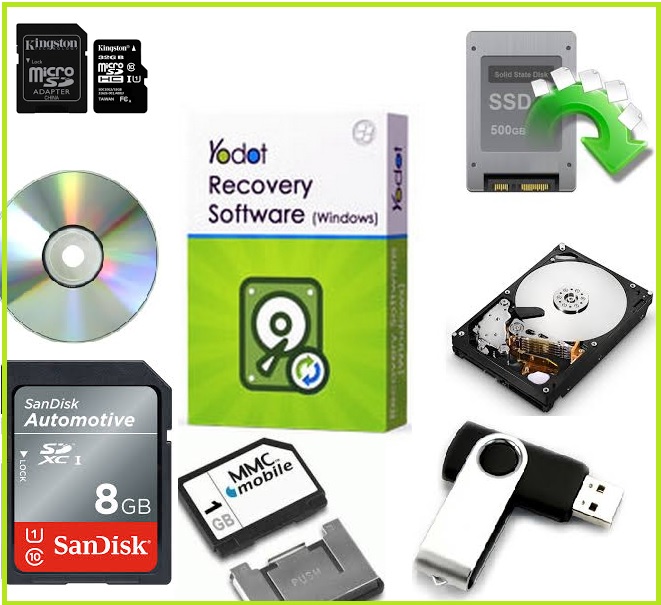 Why Yodot File Recovery Software for Windows?
Valuable files are the priceless assets for every business or an individual person. So while recovering files, it is important to make sure that the utility you are going to choose will safeguard your data. Yodot Data Recovery Software is one of the safest recovery tools for your data to be recovered in the form it was before. The reason of posting this review about is not the business aim but explore the unique features which may not available in every recovery tools. Finding the cheapest file recovery software is much easier than finding the best and safest one. Yodot is the best recovery solution for all Windows versions ranging from the latest Windows 10 to the older one Windows XP.
Apart from being safe and economical to recover your lost file, the following features make Yodot outstanding file recovery software:
Supports Recovery of Wide Range of File Types
Yodot file recovery software can recover almost any file type. The Software can clearly differentiate and recover over 300 file types. Be it the recovery of Documents, Spreadsheets, pictures, emails folders, animation files, music, and video files or the complicated PSD files YODOT can recover any file format.
Some of the supported file types are: .txt, .pst,.docx, .xml, csv, jpeg, flv, rar, png, mp4, mov, qt and many more.
Simple and Easy-to-use Interface
Make data recovery easier than ever!! Keeping in mind the proficiency of every computer user, this software seems to be designed with a highly interactive and easy-to-use GUI. Data recovery may be sophisticated, but a Yodot user, file recovery is a walk in the park.
Choice of Recovery
Choose what you want to recover. Yodot file recovery tool lets you select specific file types using 'File Type View' or 'Data View' option and thereby you can avoid the recovery of unwanted data. Thus, increasing the recovery speed and saving your hard drive space.
Buy Only After You Try
No falser hopes of data recovery. Evaluate the efficiency of the software by downloading the free trial version; get a preview of all recovered media files. Simply get the license key and save all the recovered files.
Save Recovered Info
Yodot file recovery software gives you the superpower to save the recovery session information. No more tiring and repeated time-consuming scan sessions. With "Save Recovery Session" and "Open Recovery session" options you can resume the recovery/saving process any time.
Conclusion
Lastly, the overall user experience and the pace of data recovery using Yodot file recovery software is very impressive. Although the recovery time is constrained by the amount of data you are trying to recover, the scan time is still low compared to its major competitors.
At a very economical price, this beautiful software delivers all the data recovery promises. The minimum hardware requirements of this application are especially jaw-dropping and to the users looking to recover files from computer or any other storage device, I highly recommend this software. Make sure you download the trial and test its beauty.
Related Post