OpenWrt firmware upgradation with SSH command (with Piture)
OpenWrt  Attitude Adjustment 12.09-beta to Chaos Calmer 15.05.1 with SSH command
OpenWrt is an embedded operating system based on Linux. It is a open source firmware for wireless router with GNU licence. Openwrt firmware developed by a team who work under GNU. OpenWrt firmware let your router boost-up and increase performance, but important thing is using a wrong build or model firmware can be damage your router. you can find right firmware for your router from OpenWrt Table of Hardware.follow the post for openwrt firmware upgrade with ssh command.
Motive of this post is only for teach non-IT Professional person to give a easy upgradation of OpenWrt firmware with SSH command.
Requirement for OpenWrt Firmware Upgrade with Command Line.
WinSCP or any ftp  ( download WinSCP Now)
SSH client ( you can use putty Download Putty Now )
Firmware Saved in Local Drive (PC or Laptop)
LAN Cable for Router Connection
Wireless Router Connection Diagram  for OpenWrt Firmware Upgrade with ssh Command.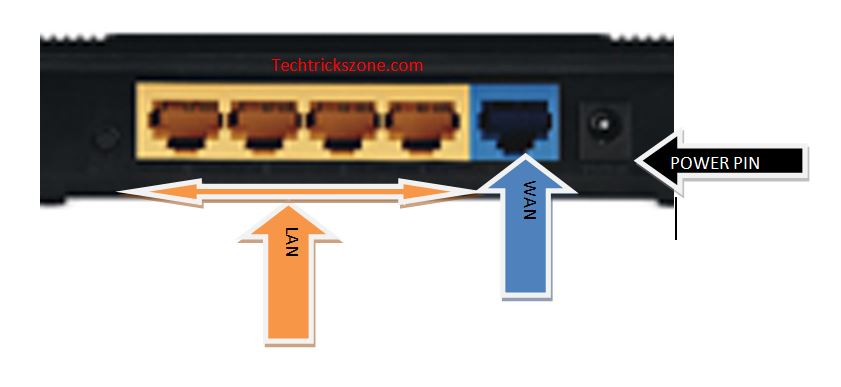 Upgrading OpenWrt Attitude Adjustment 12.09-beta to Chaos Calmer 15.05.1.
OpenWrt Default Ip address : 192.168.1.1
Default username : root
Default password : No password (blank)
Note: Please login openwrt router and set password to enable access from ssh and telnet . without password OpenWrt not access from telnet or ssh.
OpenWrt Firmware Up-gradation process  with ssh
open WinSCP utility and select SCP from File protocol
user host name  : IP Address of Router
port number : 22
username : root
password : (what ever you have set in your router)
click Login
---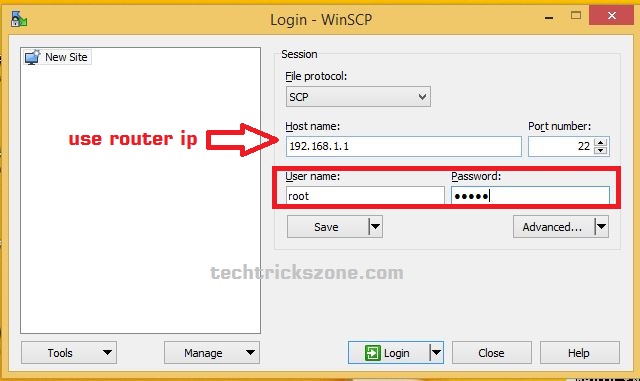 Upload Firmware to "tmp" folder in Router Flash.
For upgrading Openwrt firmware from ssh command we have to upload firmware file  into tmp folder of router flash with using of WinSCP. follow the picture how to upload OpenWrt firmware file in tmp folder.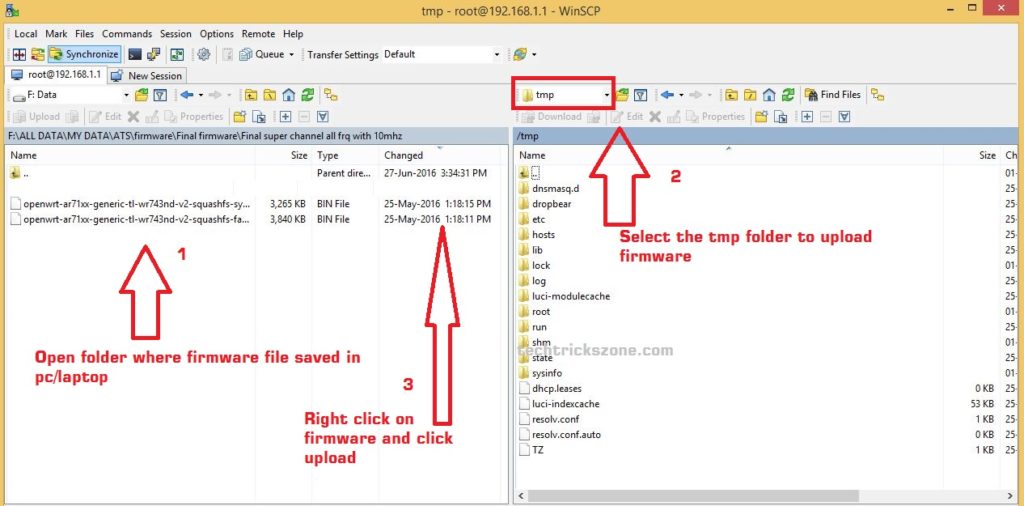 Access router with ssh command
here i am using putty to open ssh command. you can download putty from Download putty here
open putty and login router with ssh . follow picture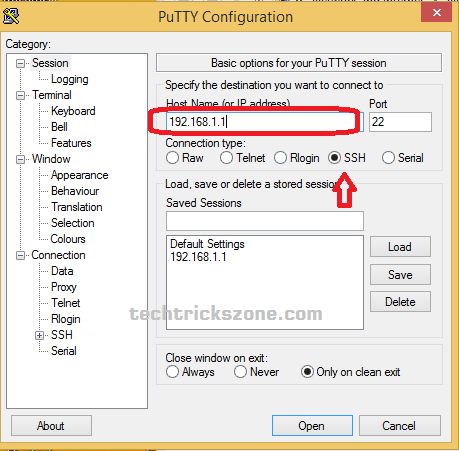 use ssh command to write firmware into flash.
" mtd -r writer /tmp/firmware name firmware"  [Enter]
 OpenWrt Firmware upgrading process
while upgrading process going device will show "[W]" in last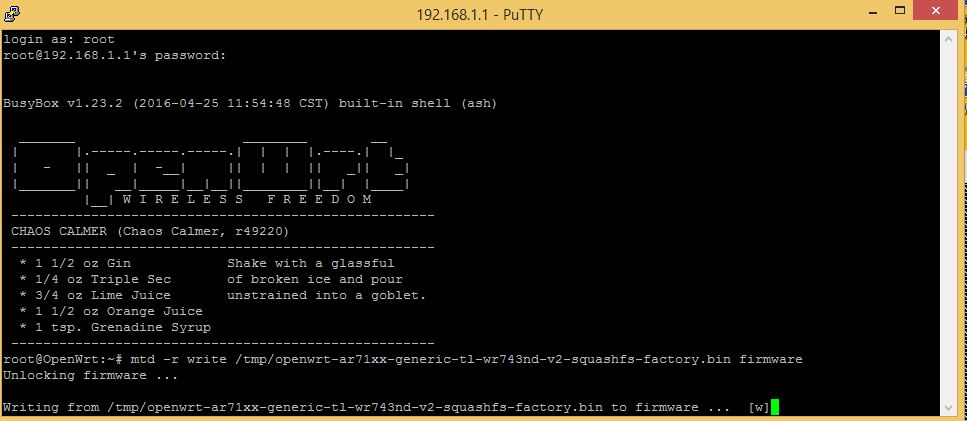 OpenWrt Firmware Up-gradation Finishing .
once device will upgraded successfully then device will reboot and open with new firmware version
Note : After Firmware up-gradation from ssh device will factory default settings .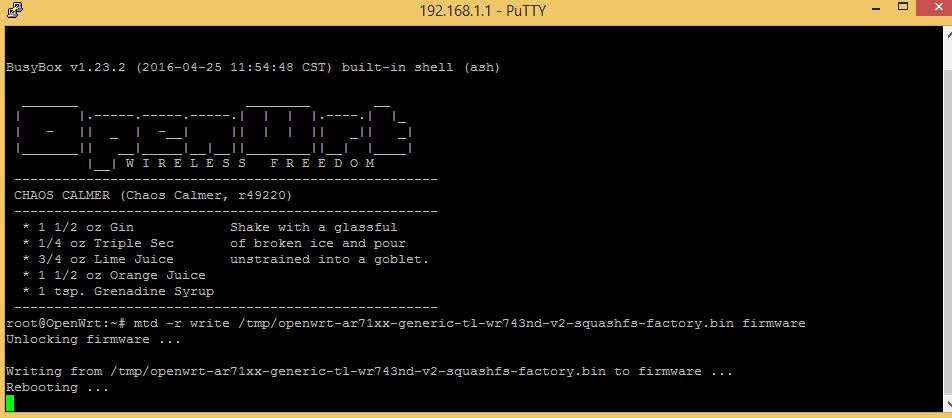 Watch Video Tutorials For  openwrt firmware upgrade with ssh command