5 Best Free Online image compression Tools [No Login Require]
The age of HD (high definition) running and quality of image improve just like crystal clear. Increasing image resolution improve the quality and also increase the size of the image. There is no manual way to optimize an image without losing quality. It is very important to edit image with resize and optimize without losing quality. If you are a student, blogger, businessman or for personal works probably need resizing and compressing photos.
This post is very useful for you if you are a blogging geek and you required well to optimize the image to load your blog faster. There are a lot of image optimizer plug-ins available for WordPress, but the blog running on blogger and HTML required image optimizer to increase the page load faster. In this post will get the list of Best Free Image Optimization Tools for Image Compression without losing quality. The best thing is online image compressor is no email and sign-up required to resize and compress your images.
Let's enjoy the best image compression solution for compress jpeg, png, gif, and all popular picture formats.
5 Best Online Tools for Compressing Images and resize
The compressing image is not only the target to reduce the size but quality should be maintained while using any online image compressor tools. You can test the below free photo size reducer without login.
compressnow.com
imageresize.org
compressjpeg.com
resizeimage.net
iloveimg.com
1: compressnow. com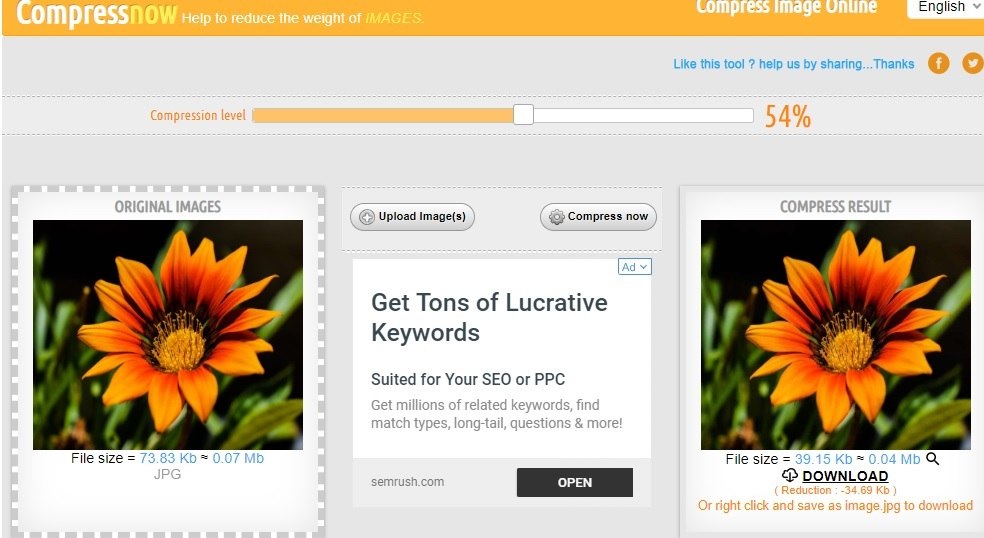 Compressnow is a beautiful online tool to compress PG, JPEG, GIF, PNG type images up to 9Mb signal photo size. The privacy part if we think about storing any image we upload to compressnow completely secure because within a 30-minute picture deleted automatically. You can compress and optimize single image one by one or multiple images in the same time and download the zip of all compressed images in a single file. The feature I like about compressnow online image compressor tools is you can see the image compressed size after selecting the compression level, which saves your time to uploading and compressing again and again until not get the proper size what we looking for. Just upload or drag the image you want to optimize and preview the image quality and size done before download it.
2: imageresize.org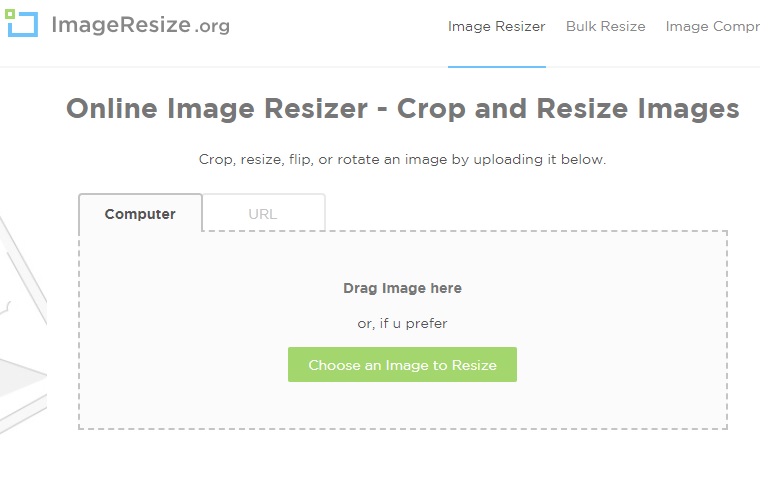 Another best and fast image size reducer online is imageresize. If you are a student and required to reduce image size every time as per different sizes ask by online form submission sites than bookmark imageresize now. It is the best option to change the size of the image with t Reduce Image Size and change the aspect ratio. You can directly corp image in the desired size with reduced image size. You can upload downloaded photos or also can use the URL of the image location directly to resize and download resized images. Just try the single image or bulk image compression and make a faster photo optimization online free.
3: compressjpeg.com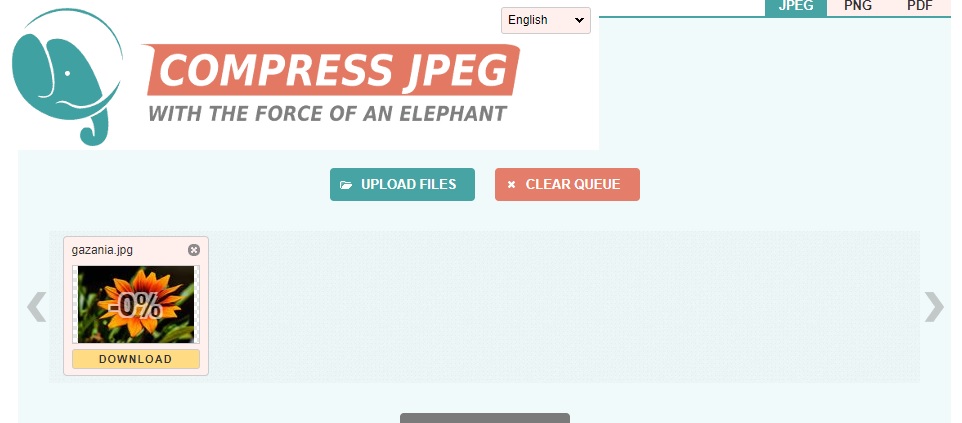 Jpeg is a popular and most used image format and supported by almost every digital camera and other multimedia devices. Do not confuse about the name of compressjpeg that it only can compress jpeg format. You can compress JPEG, JPG, PNG, and well as pdf file format without using multiple documents and photo kb converter. The simple way to compress 20 images or 20 pdf files in a single time without losing image quality. Upload or drop the images and automatically compress start with the best compression level.
4: resizeimage.net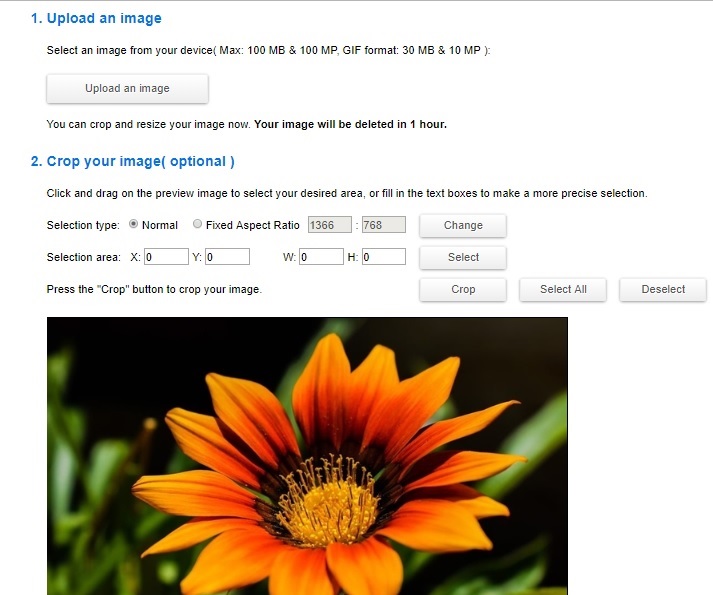 Looking to compress more than 50Mb image size than resizeimage will help you to do it. Yes, you can compress and resize up to 100Mb single file size to keep image quality. It is a free online tool to compress, resize, crop, and optimize images without using multiple tools for different task. It supports JPG, JPEG, PNG, GIF, and BMP image format to resize and compress. One best thing you can also make the transparent background in your photos without using photo editing tools. In a few steps, you can not only optimize the image with the best compression level but also can convert it to pdf and other formats without using separate file converters.
5: iloveimg.com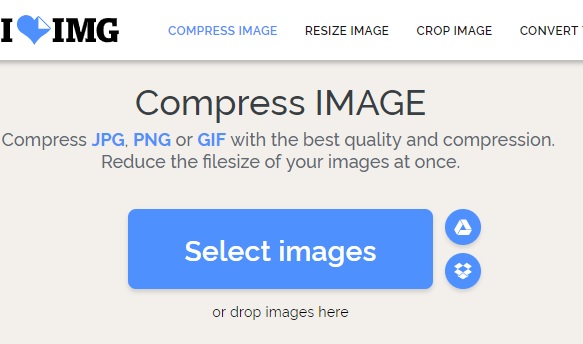 Iloveimg is an all in one online image utility to compress, resize, and converter tools. Looking to compress your JPG, PNG or GIF photos in single or bulk size then you can try these tools. Upload, or drag your saved photos and compress without disturbing any pixel in a quick way. It also supports Google drive and dropbox to directly upload the image from your cloud storage and compress it faster.
Conclusion
Compressing image not a big task while ignoring the quality of photos. But keep quality with compressing images is a smarter way to resize your photos. Always use the best tools to compress your pictures without compromising the quality of photos. Hope the above list of Best Free Online image compression Tools will useful for you to make your photo size lesser without losing resolutions. Now make an image smaller in a few steps without downloading and installing any tools.
Related Post