Are you bloggers and love to create tutorial videos to upload on Youtube. you can make more interesting explainers, tutorials, GIF animation, and advertisement videos with the best free online Animation Videomakers to grow your audience and earn money faster.
The 10 best free online Animation Video makers Website
Animation one of the most impressive way to convey your message using animation videos. But making a professional animated video required skills and to learn it required too much money for training and courses. If you are looking to learn how to make animated videos than it may take a long time to understand and work as a professional animated cartoon maker. Don't worry there are also many ways of creating animated videos without even done any animation course. also know the best video converter for windows to make a supported format that can play in any device.
Yes! I am sharing with you the best free online Animation Videomakers website details to quickly Create Amazing Videos and impress your client as well as viewers. Creating animations online it doesn't require any skills about animation creation while you get excellent online animation templates to make faster and realistic animation videos. Check out the best animation software and online website with ready icons and templates. Online animation tools also called web-based animation makers for the student, marketing, tutorials.
Best free online Animation Video Makers Tools
The detailed list of best animation online tools required an internet connection to create online animation 3D videos.
Raw Shorts
Renderforest
Biteable
Moovly
Powtoon
GoAnimate
Wideo
Voki
Zimmer Twins
 Read More:
 1-Animaker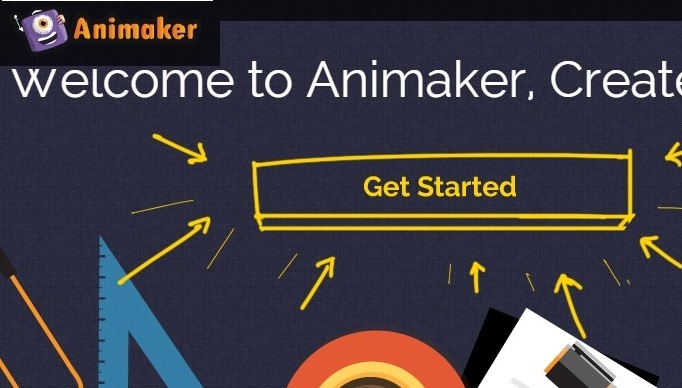 Animaker is the best online animation tool to create an animated video for businesses as well as personals. Creating animation videos simply easy and interesting while giving you many animation templates to start your animation idea. Animaker online animation maker tools give you HD quality video and important and best features like 2D videos, Infographics, typography, handcraft animation, whiteboard animation options. It is free and paid both versions available but the free version may give you the limitation of time and feature to create your animated video. If looking for professional animated cartoon work then must go with the paid version which is available with multiple option personal, startup, business, and free options.
Don't give up your hobby about animation work just sign-up with Animaker free version, and start creating an animation to express your skills, and share with the world using multiple share options for YouTube, Facebook and others.
Pros:
many unique video styles in 2D
Direct Voice recording
Support camera, record, transition
YouTube and Facebook upload option.
Cons:
Not support 3D animation
The free version support only a 2-minute video
The free version only can export 5 videos in the month.
SD quality only supports in the free version.
 Signup Now and get lifetime Free account on Animaker
 2-Raw Shorts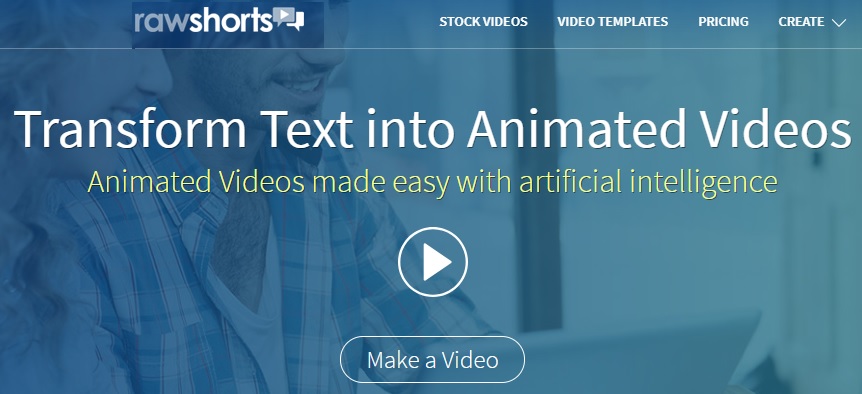 RawShorts yet another best free online animation creator platform for the beginner as well as expert professionals. Looking for an animation maker for education or want to create an animated cartoon for school than just try the free version of RawShorts animation maker. The Rawshorts give the best feature with a different plan depending on the requirement and feature limitation available. The benefit of using an online animation maker is just done half of your work by using templates and avoid glitches while thinking about the idea of startup animation.
Creating an interesting animation always starts with a creative idea and always loved by everyone Always use the best template to make animation videos more interesting and expressing the thing that we want to convey with it.
Pros:
Support Full HD 1080p in the pro version
Available stock videos and templates
Support direct Upload to YouTube
Cons:
Limited feature to the free version
Support 2minutese and 100Mb only for free
Standard definition support for free users.
Best Video editing software for YouTube
3-Renderforest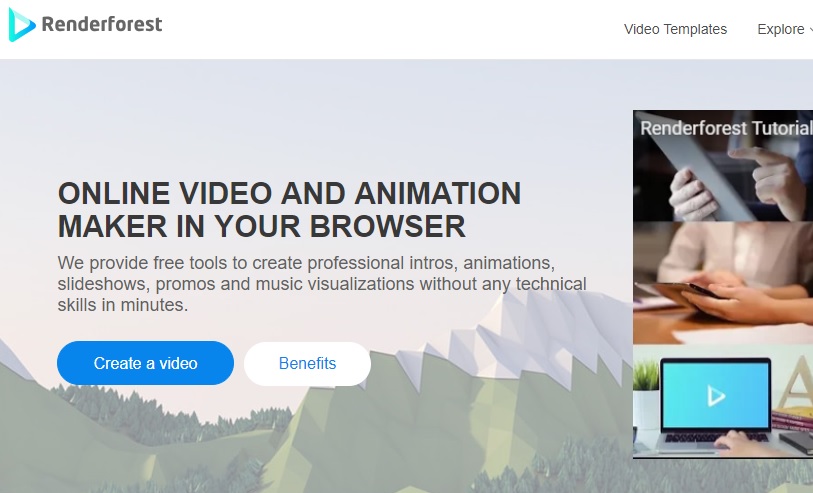 Renderforest not only a solution for animation lovers but also a stop for multiple services. The does not matter you are a YouTuber or a professional looking for the promotional animated video for your product as well as mobile apps. This is the only stop where you get any kind of promotion Explainer Animations and Presentations, Professional Slideshow Videos for productivity improvement. Renderforest animation tools online not only give you the free platform to create the animation of the cartoon but also an impressive animation video to explorer your idea to the world for any type of promotional activity.
Pros:
Available for multi-type promotional and advertisement videos
Support HD video resolution for pro users.
Available More than 400 video templates
Accessible anywhere, easy to use video editor
Direct Publish to YouTube or Facebook
Cons:
Limited feature for free users
Watermarks on video for the free version
Only 3-minute video limit for a free user
 4- Biteable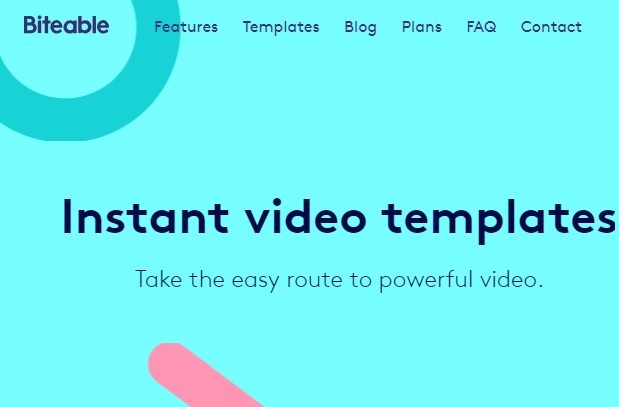 Looking for a best free animation maker without watermark for personal works. Biteable the best option to get the almost full feature in free version without the required card for payment. Just create your interesting animation video, slideshow video or any promotional for personal or commercials materials free with HD TV quality up to 1Gb free storage. Apart from free version if you are a professional then go with a low cost as much as only $23 per month and unlock the all-pro version without limitation.
Pros:
1 GB storage available for free
Direct YouTube and Facebook publish option
More than 85K stock clips
Cons:
5Video per month for free user
Full feature on paid only
5: Moovly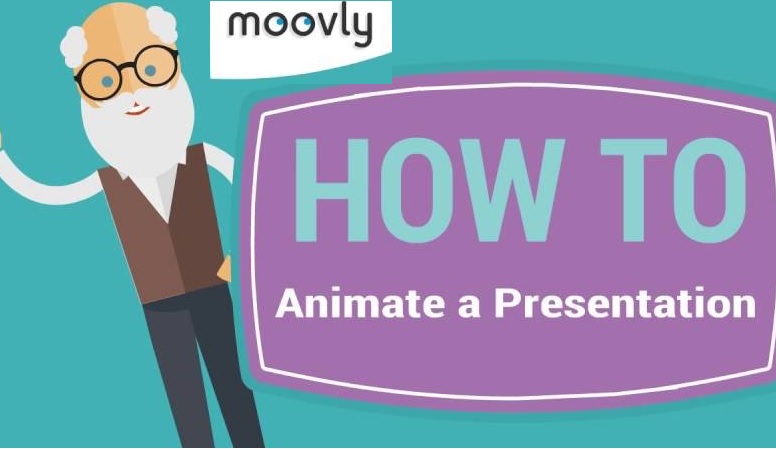 Using online animation software benefit is not worry about the hardware specification of the desktop which mostly designing software required to run. Online animation software running on the cloud so we just required an internet connection to run it and create superb animation content for online video blogs and tutorials for any educational purpose. Try Moovly animation online  30 days free trial version with the full feature no credit card required.
Pros:
30 days trail free available no credit card required for the try
support all popular animation types such as video, gif, whiteboard, etc.
Cons:
free version with limited time
No Shutterstock integration on free
Cannot download the Video.
Watermark on free videos
6: Powtoon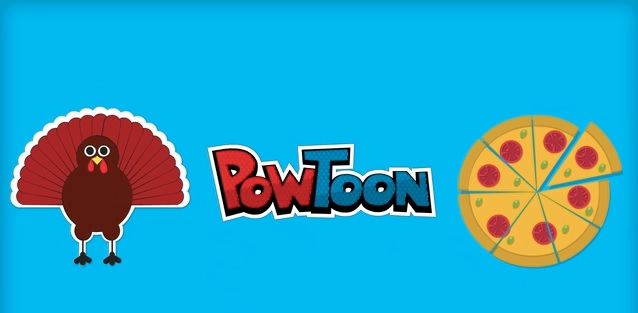 Having a powerful feature not only explore the creativity one step ahead but also help to create an interactive animation movie for business as well as for promotional advertisement. Powtoon is a great tool to shape your creativity and idea to turn into a live slideshow movie or animation. It is an idea to save money to learn animation course and get a free online platform to make an animation movie. Powtoon free version gives you 3minute video length and 100 Mb storage with limited features.
Pros:
Create animation video and gif both
Support mp4 format
Pro version gives an extra professional feature for personal and
Cons:
free version 3 minute video limit
100mb storage limit with the free user
7: GoAnimate is now Vyond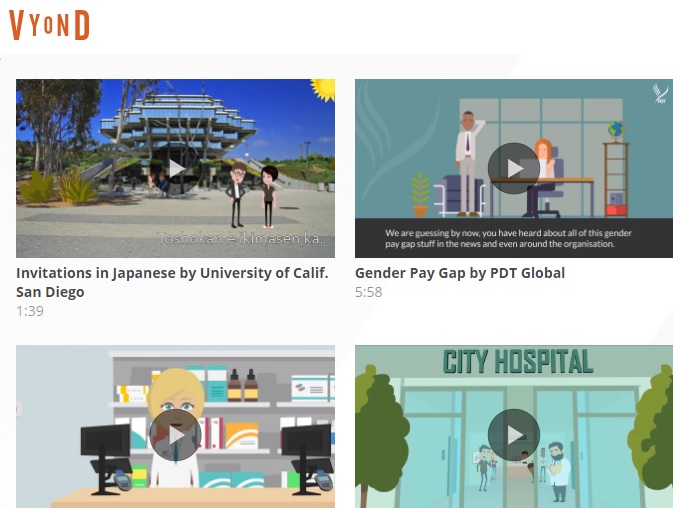 Are you looking to start your career as an animator or planning to start a tutorial video blogs as passion, online animation tools can be the game-changer for you to just boom your skills. The online animation making site an excellent and free platform to explore your idea into creativity. Millions of animated video, educational video movies, animated kids videos, course tutorials, and presentation earning money by just using online animation tools to turn an idea into an interesting video. The video is a real and strong medium of the institution nowadays and using an animated video movie can easily pass the message to anyone. Use GoAnimate free version to learn at your startup animator career and switch to pro version as much as you passing the expertise from beginners to experts.
Thousands of stock animation videos, Gif movies help you lot to start and build up an interesting video animation to make it easily untestable by anyone.
Pros: 
GoAnimate for schools available especially for students
14Days trail available for try
Unlimited video creation in pro
Cons:
Limitation on the free version
The watermark in a free version
8: Wideo
The best online animation maker alternate for professionals, students, advertisers, and marketing geeks. Wideo a single platform gives you various solution as per customer demands. Create a video animation that speaks everything without explanation and creates a strong impression on viewers. No need think to the lot while getting thousands of ready templates and quickly hit idea in mind. The best thing is you get all the pro version trial versions to try even no credit card required for payment setup. The Video is a do-it-yourself (DIY) tool for creating video infographics and animation video movies so no need to depend for change anyone while you are making yourself. Wonderful tools for video animation creation using pictures, text, gif, and own video clips.
Cons:
Pro version available for 7 days trying
Support all type animation such as GIF, Video, Whiteboard
Pros:
No free version available
The basic paid version has a 1-minute limit only
Basic paid version only 10 videos in months
9: Voki
Voki the best animation maker package for teachings and tutorial videos. Be a popular instructor using Voki animated classroom leaner videos and boost student performance. It provides complete management for the classroom just create the free account and start the Voki free version.
If you are looking for animation solution for your school then try Voki basic plan and think about how a video can change the way of teaching. Once loving this just switch to pro version any time to get the full feature and make more interesting tutorials videos for your students.
Pros:
Mobile Apps available for Android, I Phones
Full solutions for Classrooms
Available different type animation solution such as the present, classroom, hangout
Full school management package available with the license
Cons:
Limitation on free basic version
No student, no teacher, no classroom account available on the free version
Limited character library in free basic plan
10- Zimmer Twins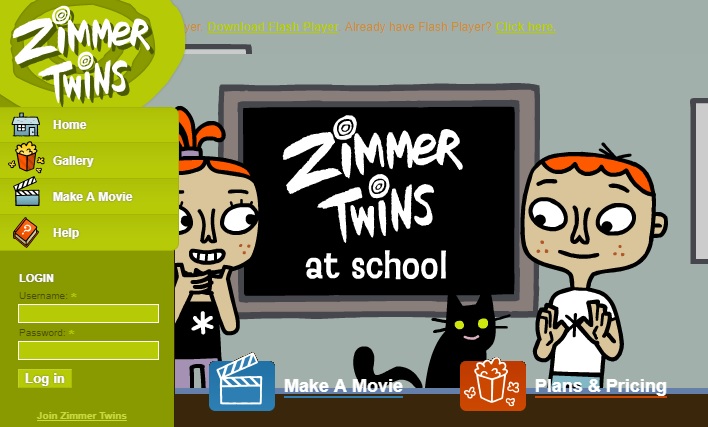 A super desktop animation software solution for kids, family, and school animation movies. If you are an educator or student Zimmer twins for both and apart from the study just enjoy the free time with kids and family animation maker version in the same account. The best thing is the free version gives you 5 students with 12 free movies and many other useful features. To unlocking, limitations just switch to the pro version and enjoy all features of Zimmer Twins's animation makers.
Pros:
Available two categories, Kids family, and educator, students
Free version available with 5 student limit
No payment required for a free version
Cons:
No post option available on the free version
The free version only 12 movie limit per month
Conclusion
Using the best web-based online animation maker doesn't require too much hardware configuration to use it. Turn your profession into fun using free animation movie maker and grow your business as well as education style. I have tried to include the best free online Animation Videomakers useful for any category such as education, student, business, personals, bloggers, advertisement, and marketings. So don't wait and just start your passion to create funny animated videos and share with your social platform and get the likes 10x faster than regular videos.
Related Post: