TP-Link WR820N 3Port WiFi Router Configuration First time
In several posts, we publish different model number configuration manual of TPLink network products. TPlink is a trusted brand for the SOHO network product range. We always effort to provide you with newly launched user manual from all popular brands names to help our readers. This post contains the configuration manual for TPLink TL-WR820N and Wr840N wifi router configuration first time for PPPoE and static IP.TL-WR820N is a small home router with 2 LAN port and 1WAN for small size homes. It is the best wifi router for 1 BHK size with 500-600 Sq-Ft homes. In every user guide, we strongly recommended changing the WiFi name, Password and Login password before using for home and office. TP-Link TL-WR820N Wireless router having two mimo Omni antenna for gives signal strength in every corner of the home.
TP-Link WR820N 300Mbps Wi-Fi Router Connection Diagram
To configuration, TPLink Wr820 requires a physical connection to access the web interface from Laptop. Connect WAN port to internet cable coming from ISP. Connect the cat6 cable from LAN port to Laptop /Desktop LAN port. Power on the device with a power adapter coming with a Wi-Fi router.
Connect Internet Cable to WAN port.
Connect LAN port to Laptop LAN Port.
Power ON the Wifi Router.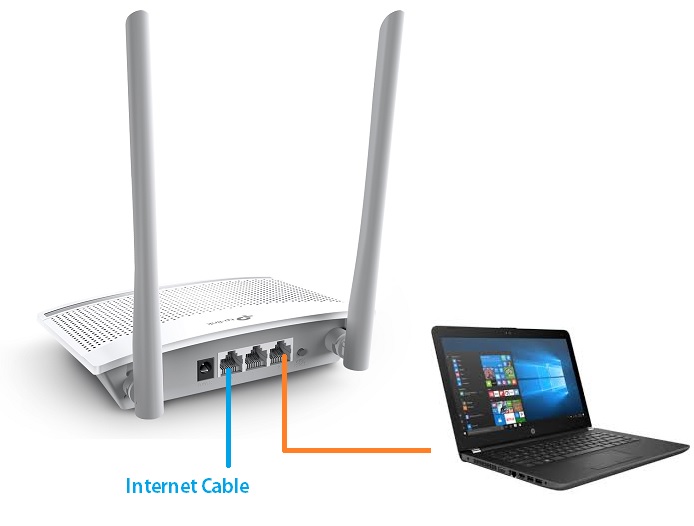 TP-Link WR820N Default Settings
To access a WiFi router from Laptop you need factory settings that come with Wireless routers. You can get the default settings of your wi-fi router backside sticker.
TP-Link Default IP – 192.168.0.1 and username /password: admin/admin
Configure Laptop IP Address: Make your Laptop or Desktop IP Address to DHCP or use the 192.168.0.10 in static IP. 
See here how to configure LAN IP Address
 Login TPLink WR820N Wireless Router
Open internet explorer and type http://192.168.0.1 hit the enter key

Press the Skip button to enter in advance settings.
You can also configure using the setup Wizard showing in the picture. This is for beginners.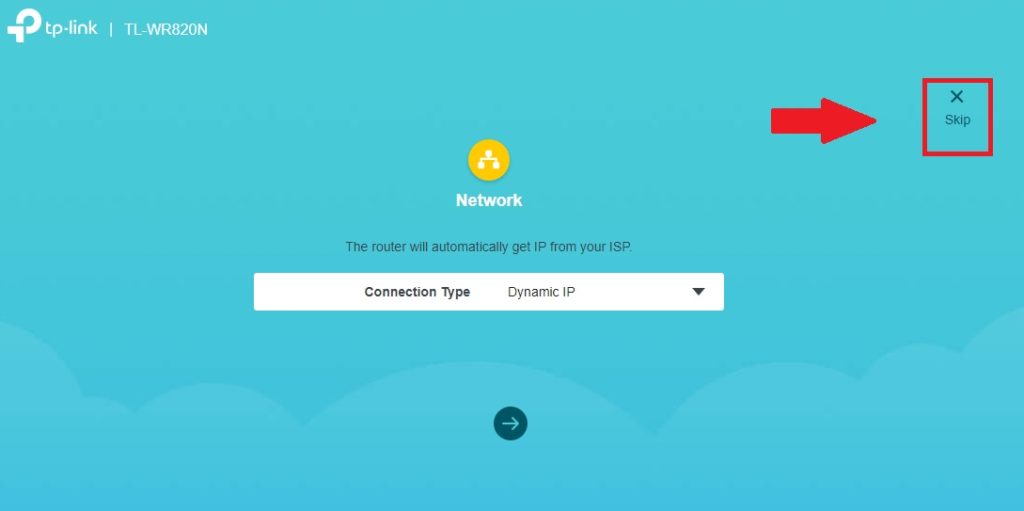 TP-Link TL-WR820N 300Mbps WiFi Router WAN Settings
To configure WAN settings your required WAN IP or PPPoE user name details as per your internet type.
Go to "Advanced" option from the top menu.
WAN Settings
1: Connection Type: PPPoE / Static IP/ Dynamic IP (choose your internet type as provided by your Internet service providers)
Username: type the PPPoE username in the box (Contact ISP for details)
Password: type password given by ISP.
2: Save (press the button after fill settings)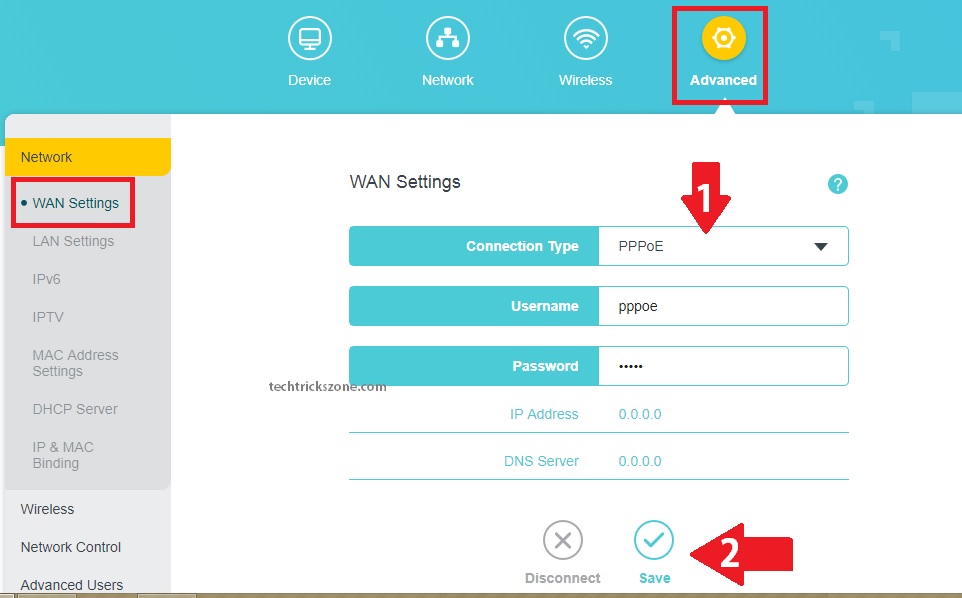 Note: Please ask your internet service provider if you do not have WAN internet settings details.
TP-Link TLWR820N Default WiFI Name and Password Change
 Every Wireless router comes with a default WiFi name and unsecured wireless settings. Always change the wireless SSID and password before connect a new wifi router on the internet to avoid unauthorized access.
Go to Advanced option from Top menu and click Wireless option from the left side vertical menu.
Choose the Host Network.
 Host Network: Drag the button to enable the WiFi network as shown in the below image.
1: SSID-  Type Name for WiFi network.
2: Security- WPA/WPA2 –Personal (this security type recommended always)
Version- WPA2-PSK
Encryption- Auto
3- Password– type the WiFi password in this box ( this key will use to connect mobile and laptop to use wifi internet with this wireless router)
4: Channel– use 1,6,11 ( you can make Auto if only one wifi router using)
5: Mode– use 11bgn mixed.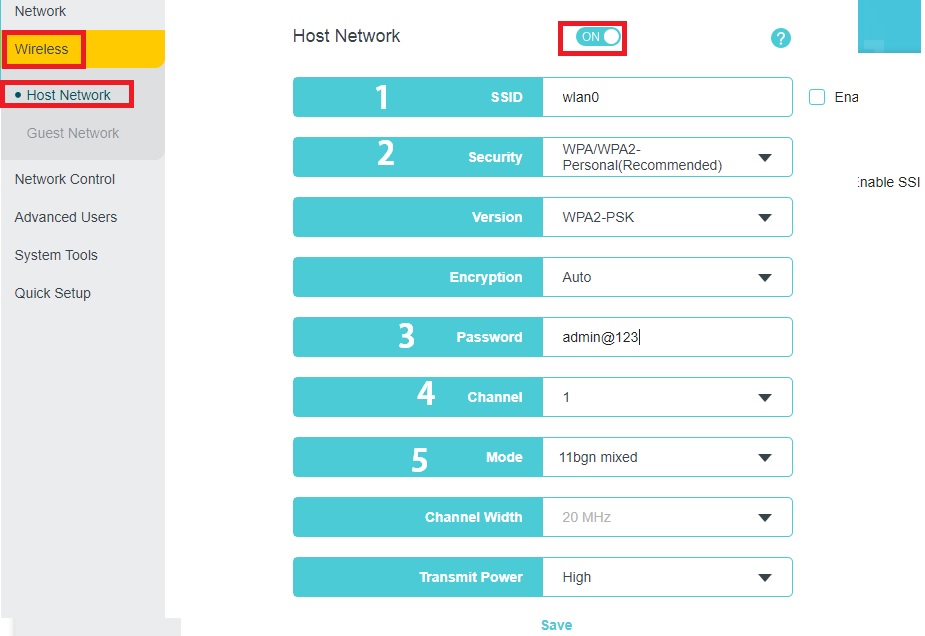 Press the Save button after all settings done.
Enable Guest WiFi in WR820N Wifi Router
 Enabling guest SSID is the best way to protect your host wifi network while sharing the main wifi password.WR820N having the guest network option to secure your wireless network and restrict guests to access your mobile and computer connected to the same wifi router.
Go To Advance – Wireless
Guest Network
1: SSID– type the WiFi name for guests in this box.
2: Password– type password for the guest network.
3: Access my local network- No (make this no to secure your main network)
4: Upstream– set the upload speed for guest wifi.
5- Downstream – set download speed for the guest network.
6-Set Guest Access Time- Yes (you can set time limit to an hour based and also schedule.
Close Guest network after – 1 hour (this is the time limit for guest wifi internet access.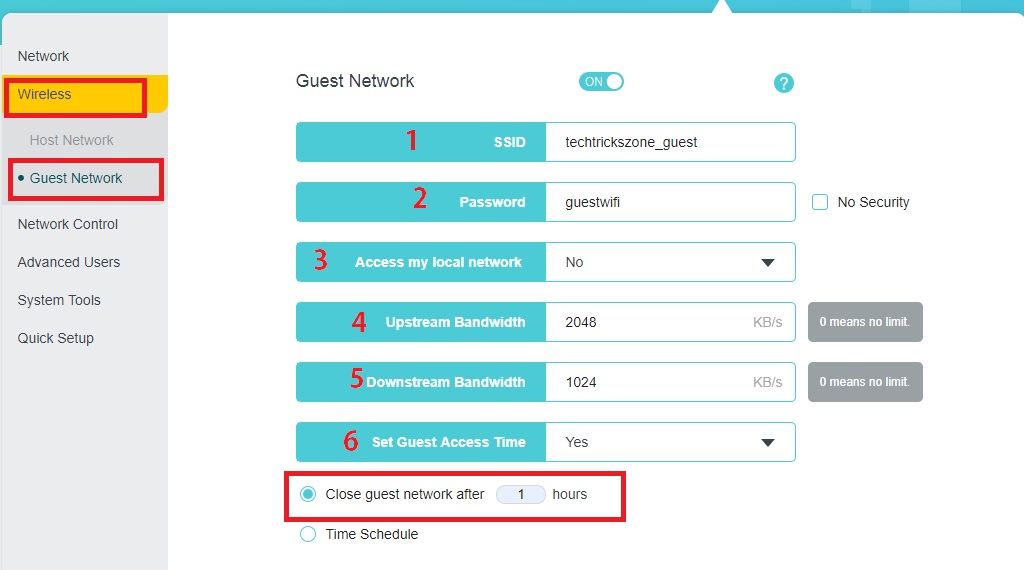 Press the "Save" button after all settings.
LAN settings on TP-Link WR820N Wireless Router
Using more than one Wi-Fi router in the same network required to change the default ip address to avoid network conflict.
Go to Advanced- Network – LAN settings
 LAN IP Settings- Manual / Automatic.
IP Address-change the new IP address in this box.
Subnet Mask– type the subnet mask here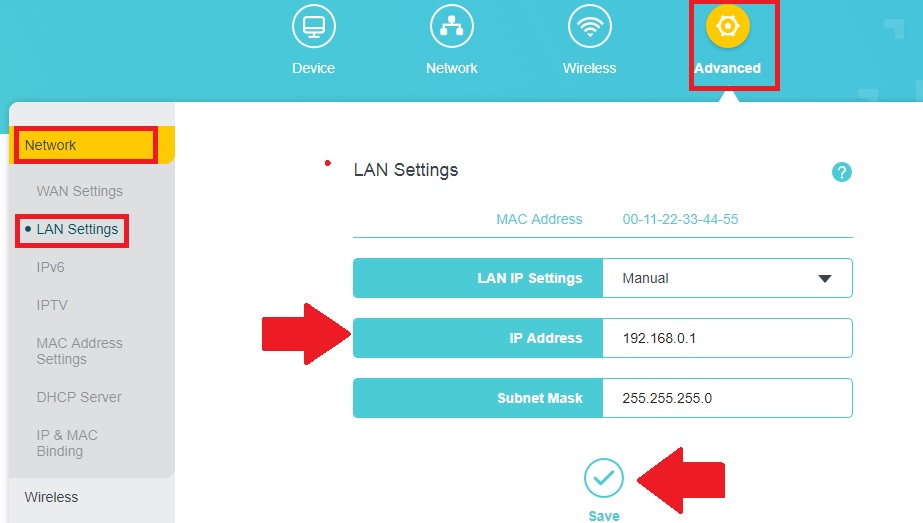 Change TP-Link TL-WR820N Default Login Password
 Always change the default login password of any brand new Wireless router. Default login settings can easily get from the official website so keep protected with update all the settings.
Go to Advanced- System Tools – Change Login Password
Change Login Password
Old Password- type default password or old password if you update already
New Password- type a new password here
Confirm New Password- type new password again to confirm.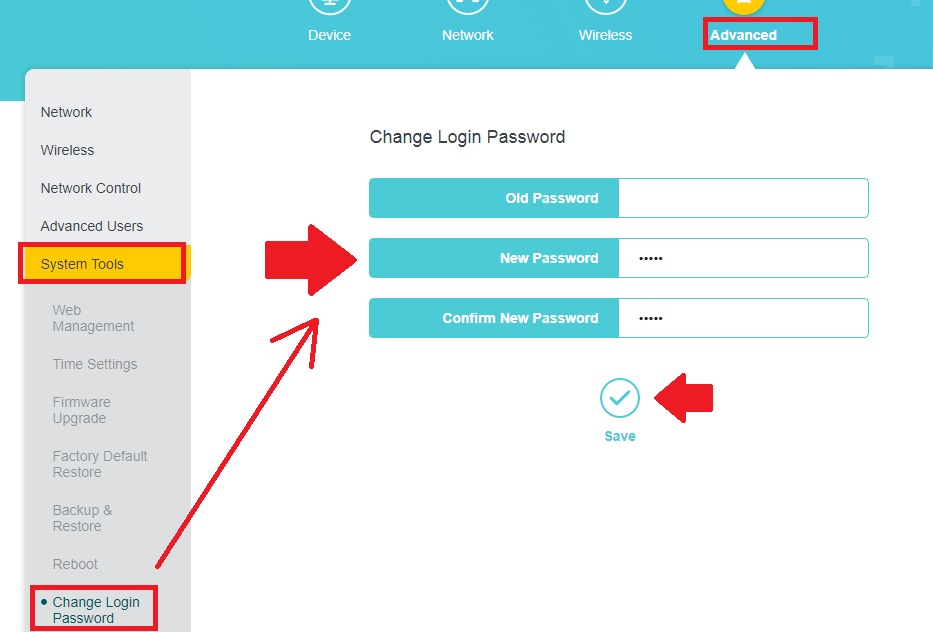 Press the Save button and login again with the new password.
Related Post