7 New  Feature Added in MIUI 9 – 90% MI User Don't Know
Mi Phone one of the popular and no. one choice of the budget phone by everyone. Mi phone is a brand of Xiaomi which is a china based mobile phone manufacturer. All mi phone comes with customizing MIUI version of android OS. Xiaomi used own customize android version with the name of MIUI in their smartphones. With every new Android version release, Mi releases a new MIUI version based on the latest android versions. you can get many super MIUI 9 new features added in the latest release  ROM.
But with Every MIUI version, there are lot of new features added which 90% MI phone users not know. In this post, I will disclose 7 best new features added in MIUI 9 which 90% mi phone user now aware of it.
If you are an MI phone user and using any of the below mi phone model numbers then you can get the new feature by upgrading your MIUI 8 to MIUI 9 based on Android nougat.
Mi phone support Model number are,  RedMi note 3G, Redmi Note 4G (Single Sim), Redmi 4A, Redmi Note 5, Redmi Note 5 Pro, Redmi A1, Redmi Y1, Mi Max 2, Mi Mix, Redmi Note 4,
MIUI 9 Best New Feature Added in MI Phones.
If you still running on the older MIUI version than update your phone to get these new features on your phone which can use you.
Quick Ball (More Smaller Icon)

Inbuilt Screen Recorder

Split-screen for multi-task

Capture any size screenshot with scrolling page

Inbuilt Picture Editor

Group Unimportant SMS in a separate folder.

Inbuilt CleanUP Apps on File Explorer.
Red Mi Note 3G Stuck at Mi Logo After Factory Reset (Solved)
1:- Quick Ball – (More Smaller Hidden Icon)
 Quick ball is a popular feature of I Phones but now you can also enjoy this feature if you are MI user. To get a quick ball to open any apps faster from home screen you required to upgrade your MI Phone to latest MIUI 9 version.
After Upgrade your MIUI 9 you can enable and set apps on Quick ball from Settings—Additional Settings- Quick Ball option.
To set a Quick ball position in the home screen tab and move ball to fix the place you want to keep.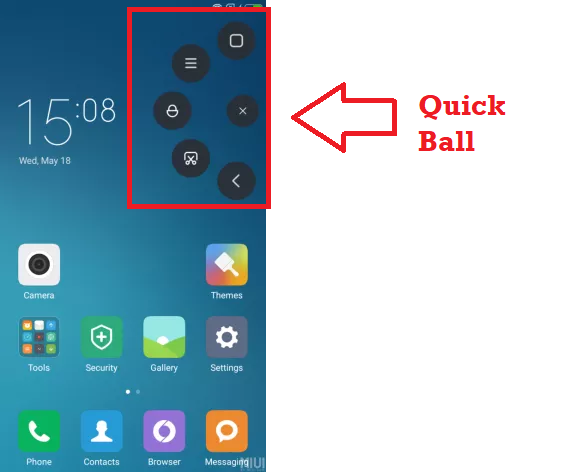 2:- Inbuilt Screen Recorder
The screen recorder is one of the best features added in MIUI 9. There is much time we face when we feel not have any apps to record the screen of phones. But now you can record your screen activity without using third party Apps. Just update your MI phone with the latest MIUI version and get the Screen recorder inbuilt.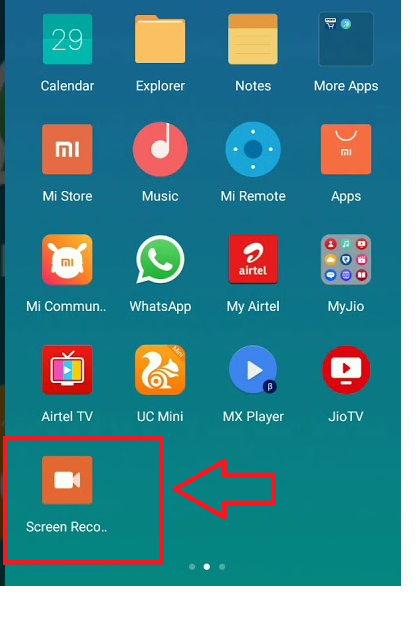 3:- Split Screen for Multi-Task
When Android Nougat was released then its possible to use multi apps on the same screen.  In MI phones it comes with MIUI version 9 which possible to use 2 apps same time without closing and switching apps. It just like a mini-computer where you can operate two applications same time. If you still not get multi-task features in your phone than upgrade your MI phone right now to enjoy multi-tasking work without switching Apps.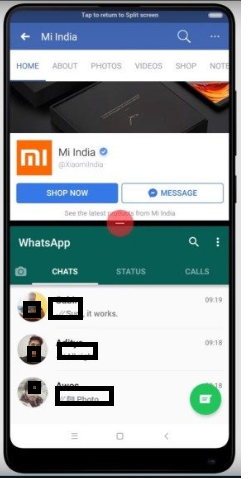 4:- Capture any size screenshot with scrolling page
 It's a very tired task when you have a long paragraph to screenshot it but you can only capture size which shows on your mobile screen. But Mi gives you're the power of capture any size screenshot by scrolling an image or paragraph until it finish or you close. In simple words capture the screen without taking multiple screenshots of single page, just capture complete size in a single screenshot.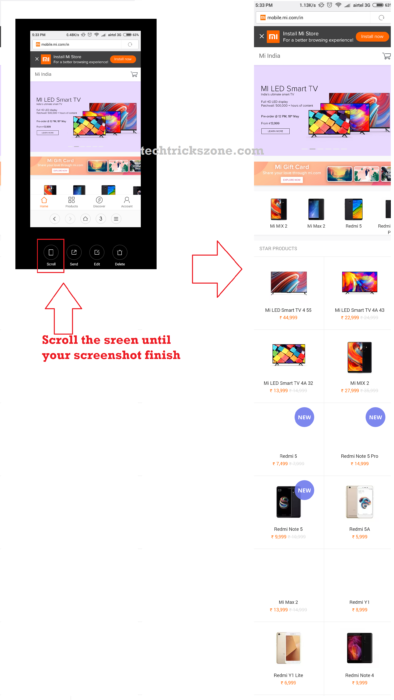 5:- Inbuilt Picture Editor
IF you are not a MI user then you must require a picture editor to crop or edit any image. But if you are an MI phone user but still using third party picture editor than you are not aware of the new feature inbuilt image editor on MI latest ROM version MIUI9. Just remove the third-party picture editor and upgrade your MI phone with the MIUI9 ROM version and enjoy the direct editing any image without going any third-party image editor.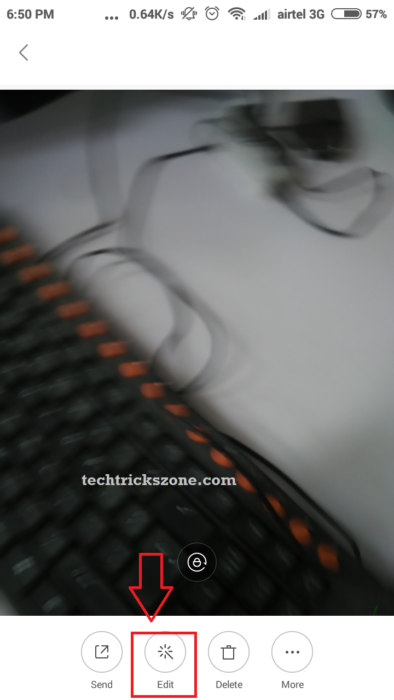 6:- Group Unimportant SMS in a separate folder.
Since you are using MI phone you may fight to find an important SMS within thousands of SMS in a single folder. In a regular way, all phones store messages in a single folder, and all messages mixed. When you want to check any important message then you have to check one by one because of the mixing of the important and unimportant messages. But MIUI9 finally solves this complicated issue because MIUI 9 gives you to enable the feature where you all unimportant message will store in a single folder called "Notification". If you already upgraded and don't know how to enable unimportant messages to store in a separate folder then see below to enable it.
Go to settings– Notification and Status Bar – Notification Folder – Enable and disable by moving the button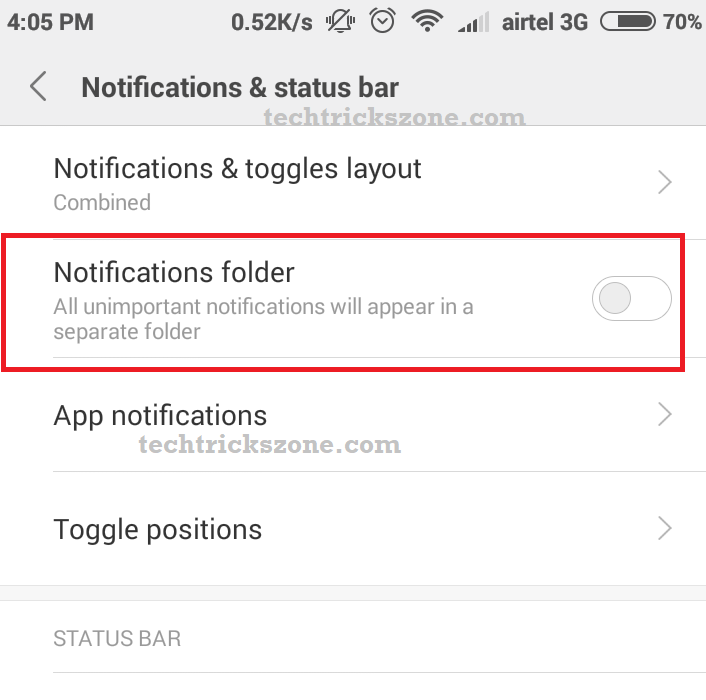 7: Inbuilt CleanUP Apps on File Explorer.
         This is the most important feature because it's related to your phone speed and performance. When you phone store too much cache and temporary file than phone start slow down. MIUI 9 gives you an inbuilt clean up feature on file explore where you can clearly see graphically temp file stored and clean up data directly without using any clean master apps and temp cleaner apps. As MI phone already gives a temp cleaner inside security Apps but now it's easier to use because you can directly see storage status and temp file status on file explorer.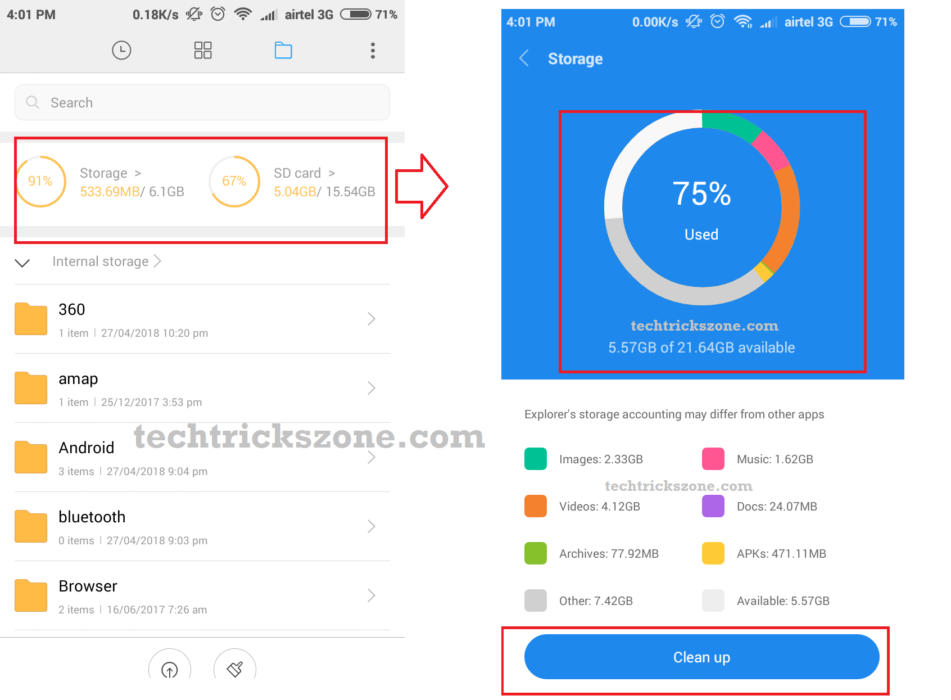 Related Post