TP-Link WR743ND Upgrade OpenWRT Attitude adjustment to LEDE latest Version
OpenWrt an open-source firmware for all type OEM version hardware to boost your router supercharges. I already cover time to time all OpenWrt firmware release and up-gradation with a configuration guide. Last post about OpenWRT I have posted with version "OpenWrt  Chaos Calmer  15.05.1 ". As OpwnWrt recently release the new version of "OpenWrt LEDE". In this post, I will give a complete guide on how to upgrade your TP-Link WR743ND-v2 WiFi router to the OpenWRT Lede firmware upgrade version.
Before getting start OpenWrt Lede firmware up-gradation to go through the below point to avoid your Wi-Fi router permanent damage and brick due to the wrong process follows.
Important Steps before upgrading your Wi-Fi router to OpenWrt LEDE Firmware
Confirm your Wi-Fi Router Model number to get the right firmware.
Check the OpenWrt Table of Hardware you Router model number compatible LEDE firmware version or not.
3:- Download the firmware for your Wi-Fi router Now
Click to Download OpenWrt Lede Now
You will get a complete download list with the alphabetic sequence according to manufacture. Find your Wi-Fi router brand and model number from the list and download firmware.
Note – if you want to upgrade your TP-Link router with TP-link firmware then use Factory.bin   or if you already upgraded your router with OpenWRT older version then use sys-upgrade. bin file.
Read More: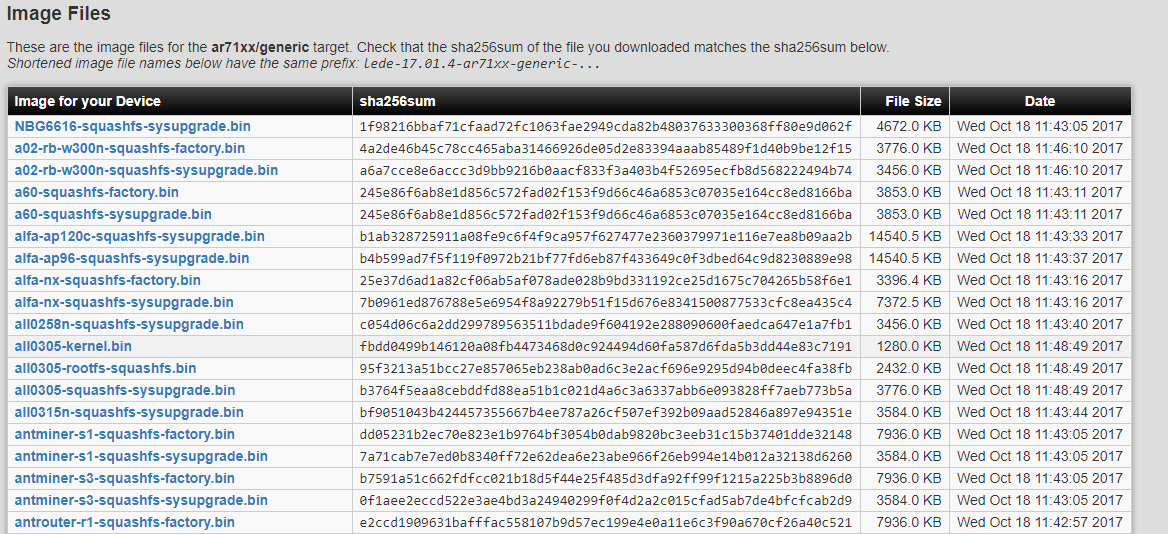 After completing pre-step to upgrade your OpenWrt firmware now start the process.
OpenWrt LEDE Firmware Upgrade Router Connection Diagram.
You may already a technical person and know the "how to connect your Wi-Fi router for firmware upgrade". But I always cover a basic user guide with all steps so anyone can successfully upgrade firmware without damage and brick due to any wrong steps are done.so cross-check your Wi-Fi router connection diagram before going to start to upgrade the firmware process. I am using TP-Link WR743 ND Wi-Fi router to OpenWrt lede firmware upgrade.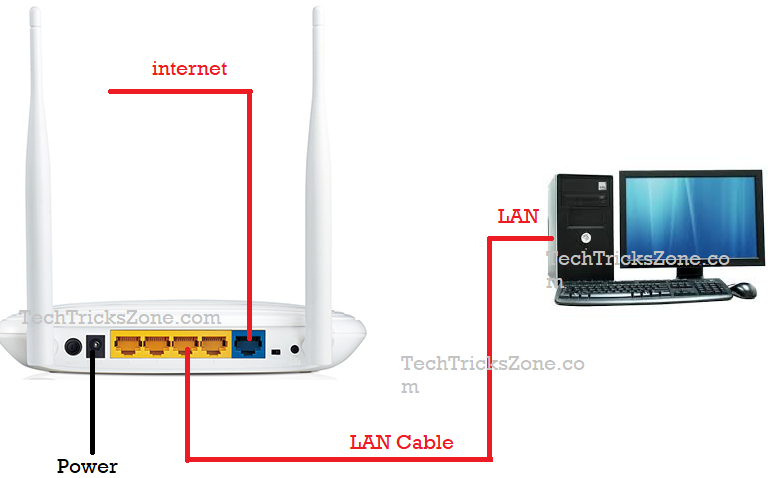 OpenWrt Attitude Adjustment to OpenWrt LEDE Firmware Upgrade
Finally, you reach the steps where you can start your WiFi router firmware up-gradation process.
Configure your Desktop and Laptop LAN IP to the default IP series of your WiFi router.
Get your WiFi router Default IP and username password here
Login Wi-Fi Router  Now.
Use your router default IP or new IP If you have changed it
I already upgrade my router to OpenWrt Attitude adjustment so I am using 192.168.1.1 IP to access my router.
See in below picture currently my TP-Link TL-WR743ND V2 router with OpenWrt Attitude Adjustment 12.09-beta / Luci Trunk) installed.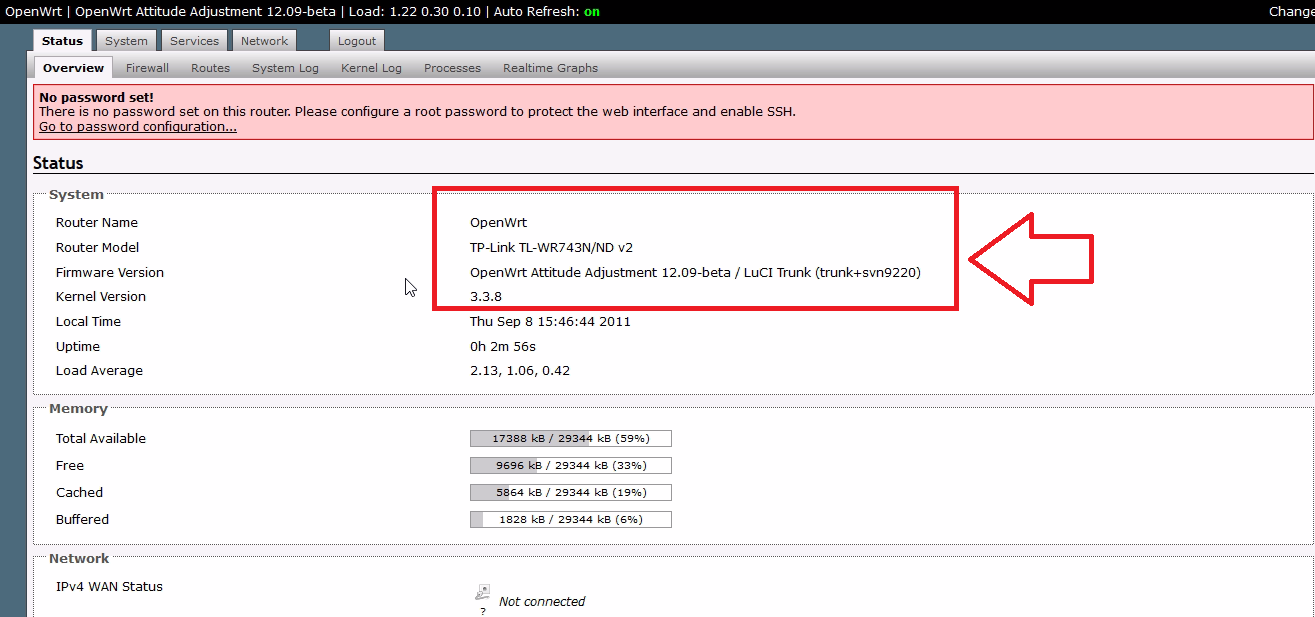 To upgrade firmware go to System tab – Backup/ Flash firmware
See the Flash New Firmware Image section.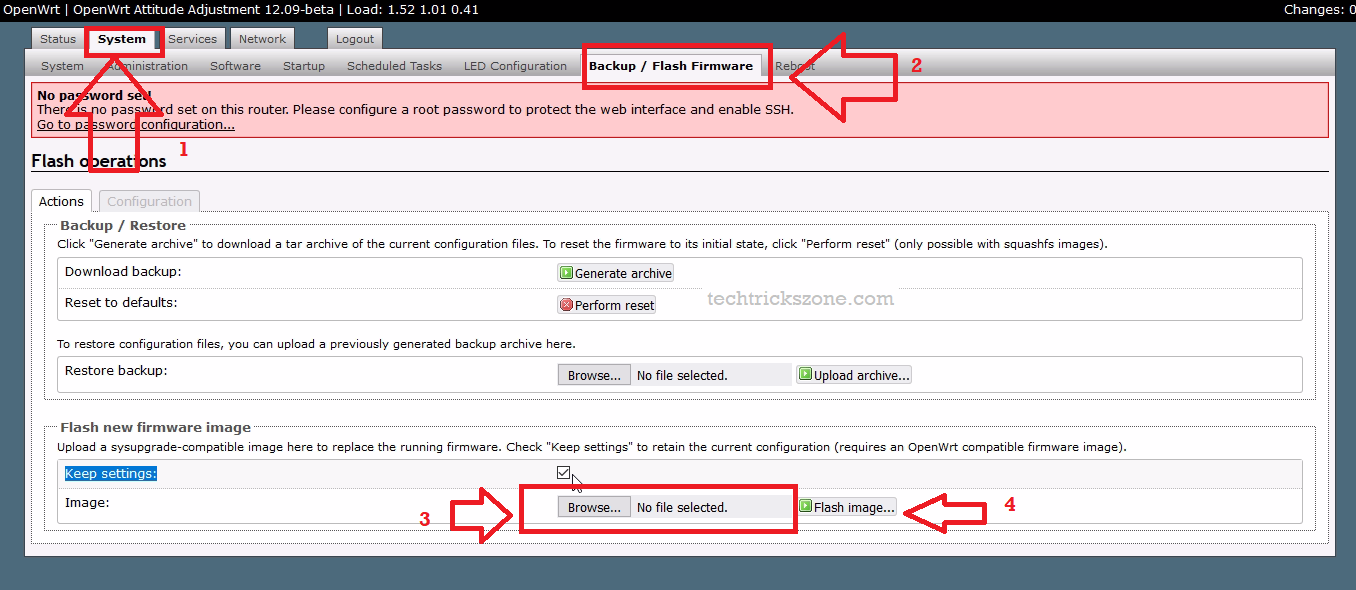 Click Browse to select the firmware you have downloaded from OpenWrt.'
Once the file selected as shown below image click the Flash image button to start the firmware upgrade.

Click the Proceed button to confirm the firmware upgrade process.

When firmware upgrading you have to wait until your router reboot itself and ping from OpenWRT lede firmware default is " 192.168.1.1"
System- Flashing- Do not disconnect the router from LAN and power. it may damage and brick your router permanently.

After the Successful firmware upgrade access router again with 192.168.1.1
First time there is no password set.
See the Lede upgraded in my router. Now showing Lede Reboot version.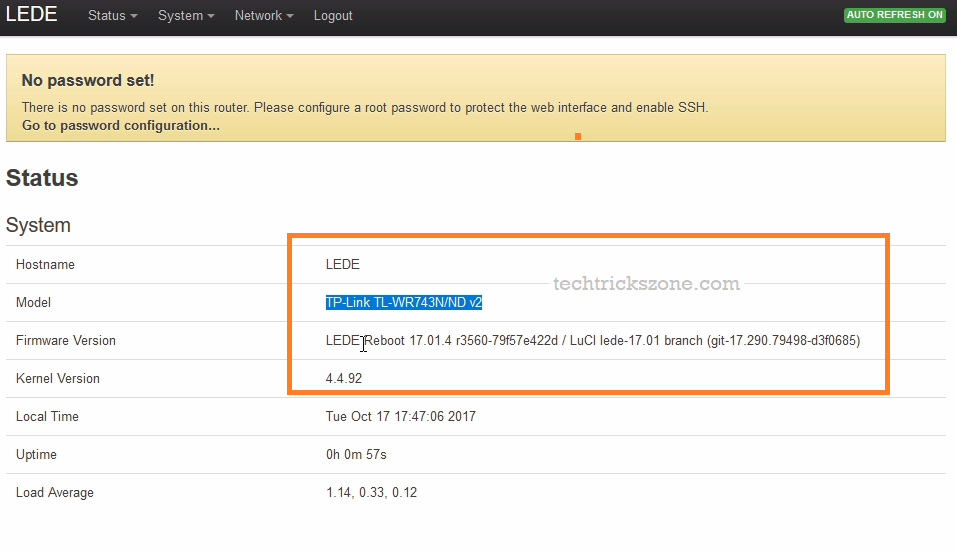 To configuration of OpenWrt Lede please see here
How to change Hostname (OpenWrt) to your Company Name
You may always think about the Default OpenWrt name showing in the top bar and you try to change it but don't know how to change OOpenWRTfrom the top bar. See below steps to change OpenWrt to your own name or company logo.
To change hostname
Go to System—System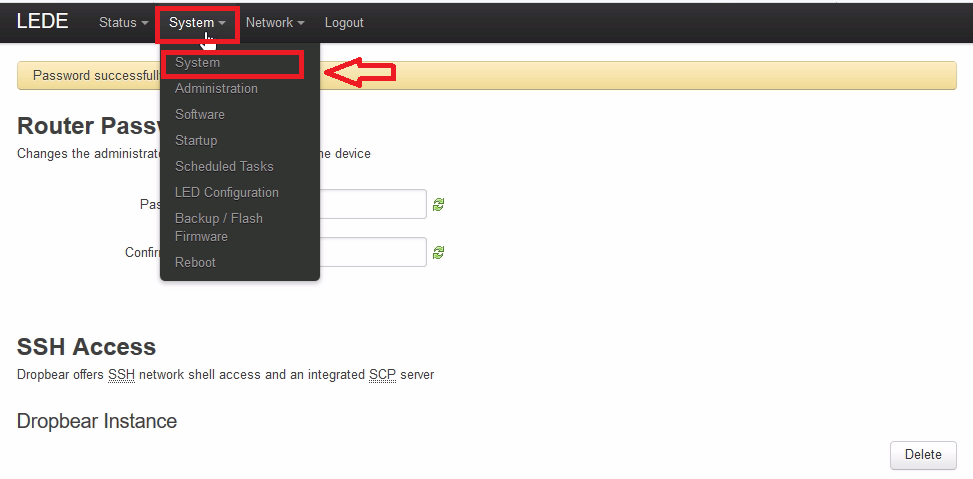 General Settings
Hostname – Change your company name here
Timezone- Change your TImezone with this option to sync correct time as per your location.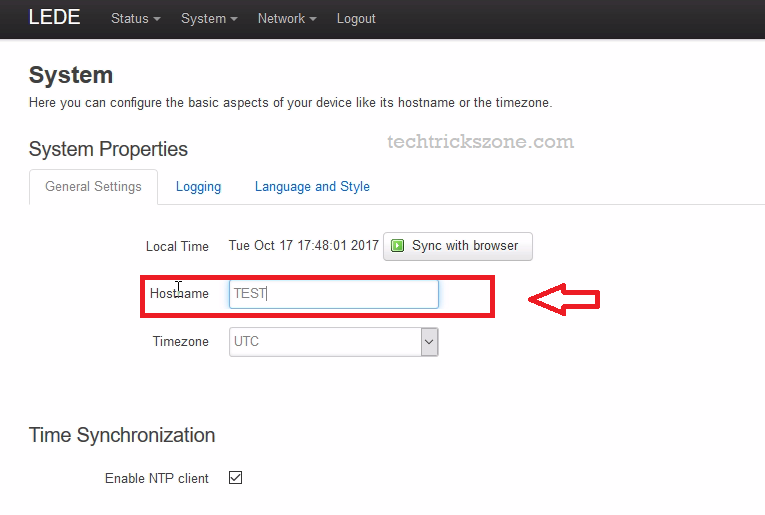 How to Change Time in OpenWrt Firmware
You can change the time zone and time according to your country.
Go to System- System
General Settings—Local Time
Click Sync with Browser- after click this button OpenWrt router will change the time as per your Desktop or laptop time.
Make sure you have the correct time in your computer.

Click Save apply button
New Hostname updated check the top bar
Related Post: