How to Setup CP Plus EzyKam Cloud Camera from Mobile first Time
CP Plus one of the popular CCTV and security product brands today with cost-effective solutions. CP Plus EzyKam  EPK – EC10L1 is the cloud-based camera. Ezykam Wireless cloud camera can be accessed from anywhere without using any public or DynDNS service. Cloud camera best for monitoring your home from anywhere in the world with just help of the internet. If you are already using CP Plus CCTV camera solution for your home and office than this is not the new configuration for you. see the simple user manual for Cp Plus Ezykam setup and configuration to view from any location.
CP Plus EzyKam WiFi Cloud camera basic features
CP Plus EzyKam WiFi 1MP IR Cube CCTV Camera for monitoring your home and office wirelessly. This camera work with the EzyKam cloud application which allows you to access your Ezykam from anywhere in the world with active internet connections.
CP Plus EzyKAM EPK-CE10L1 having inbuilt Micro SD card slow for recording video on memory can. You can also record videos directly on mobile by using Ezykam Cloud Application. Ezykam cloud application having all the settings to control your camera fully from mobile. You can schedule and format your memory card directly from mobile at any locations.you can also talk from mobile to camera. This Ezykam camera is also useful for baby monitoring purposes at home.
CP Plus Ezykam Setup & configuration on Android Phones.
CP Plus cloud camera doesn't have any Physical Lan port to configure it. you required some accessories to configure it with your mobile phone. See below details to configure CP Plus EzyKam from smartphones.
WiFi Router
CP Plus Ezy Cam
EzyKam Android or I Phone apps
Internet Connection to Access Worldwide.
CP-Plus EzyKam Cloud camera installation from Mobile
The configuration of CP Plus Ezykam cloud camera required EzyKam cloud mobile application.
Get CP Plus ExyKam Application for Android
Download CP Plus ExyKam Application for I Phones.
Download and install EzyKam cloud apps on your smartphone and follow the steps given below.
After installation of Ezykam connect your Mobile with a Wi-Fi router and open the Ezykam Application.
Create a CP Plus Ezkykam account on the first-time login in apps. Use the Email and password to login to Ezykam apps and go further camera configuration.
Click the Plus(+) icon to add Cp Plus camera in apps.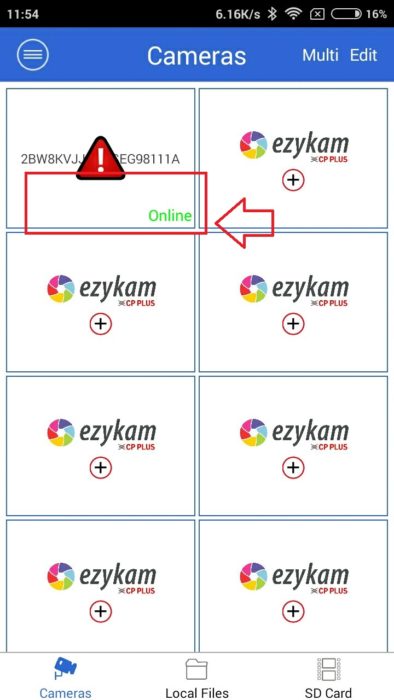 Choose your Camera Model number or match the camera picture and click next button to go CP Plus EzyKam camera configuration.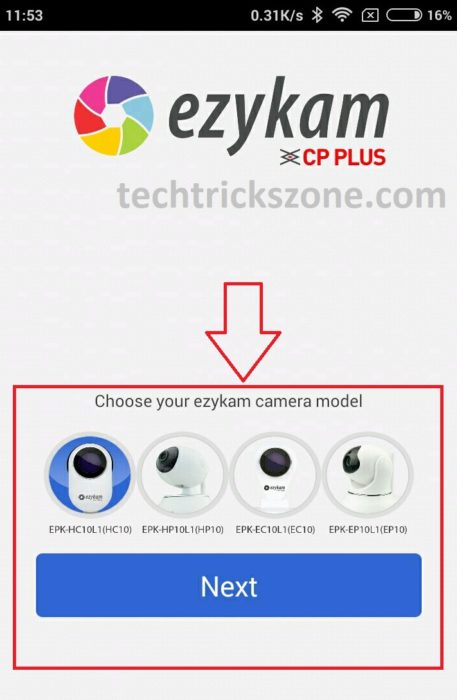 Power on your Ezykam camera with adapter comes with box and click next button ( you can see red Led light in front of the camera to confirm its On)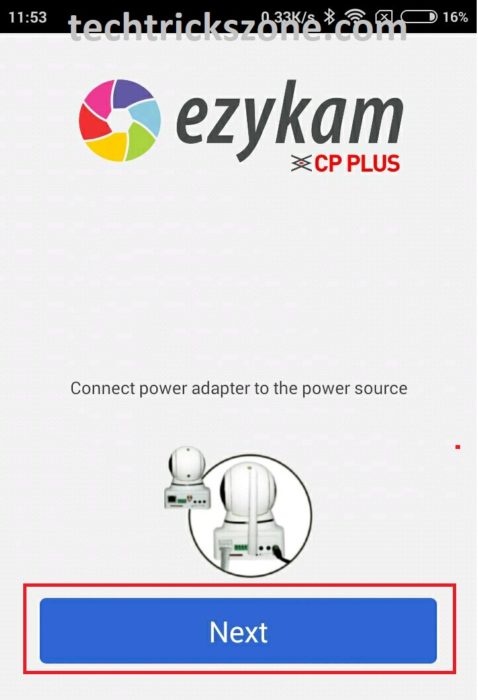 Next option, you will go to the wireless connection. Get ready with your Wi-Fi password on your hand to connect CP Plus EzyKam cloud Apps in Wifi connection without fail.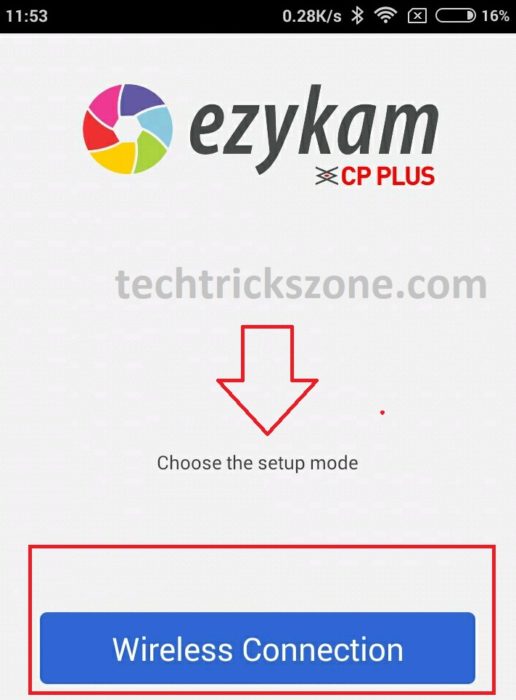 If your android or I Phone is connected to Wi-Fi than Ezykam apps will auto-detect WiFi name. put the Wi-Fi password on the password box.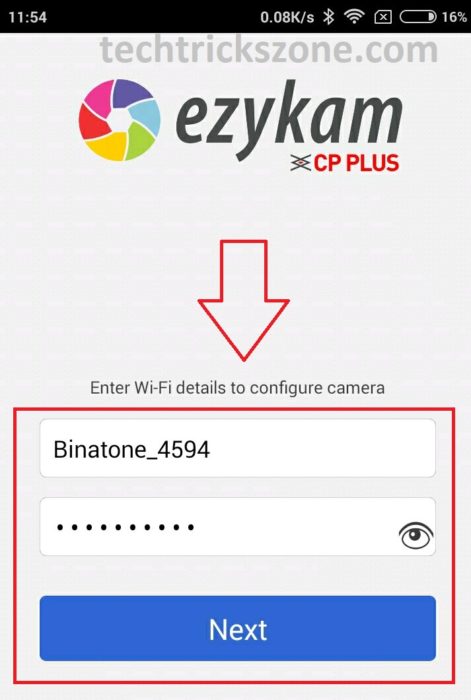 Now take your Eykam on hand and see the QR code backside. Click Next to scan camera QR code to get serial numbers and ID details to connect with cloud apps.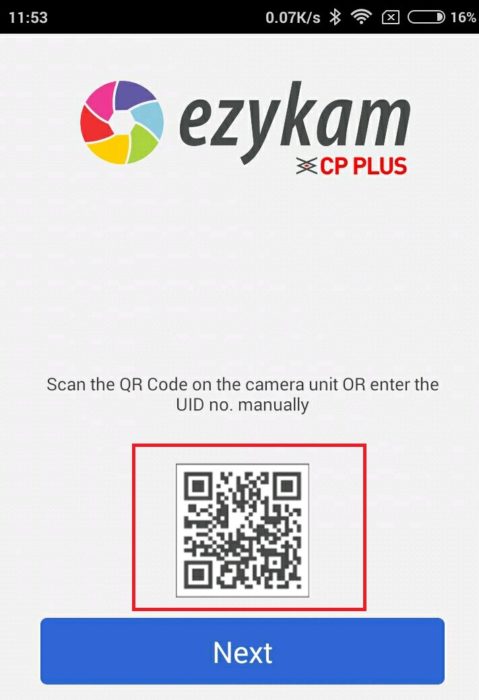 Scan QR code to get details.
UID–  you can also type manually from the back side sticker.
Name– You can change this name like home or office.
Password– put the admin default password
Click Next button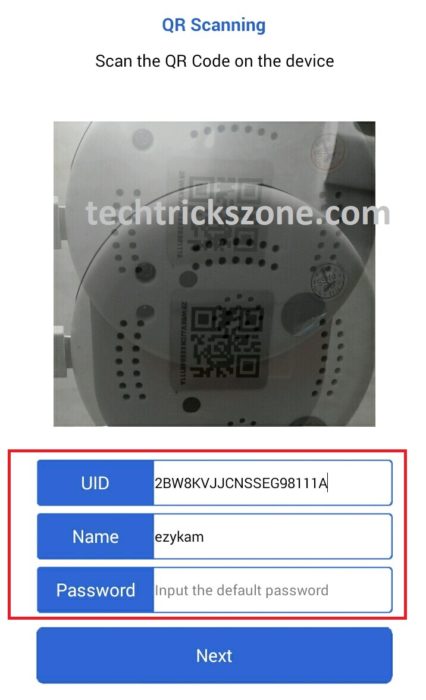 Wait until this process finished. CP Plus Ezykam take up to 10-20 second to connect camera from ezykam apps.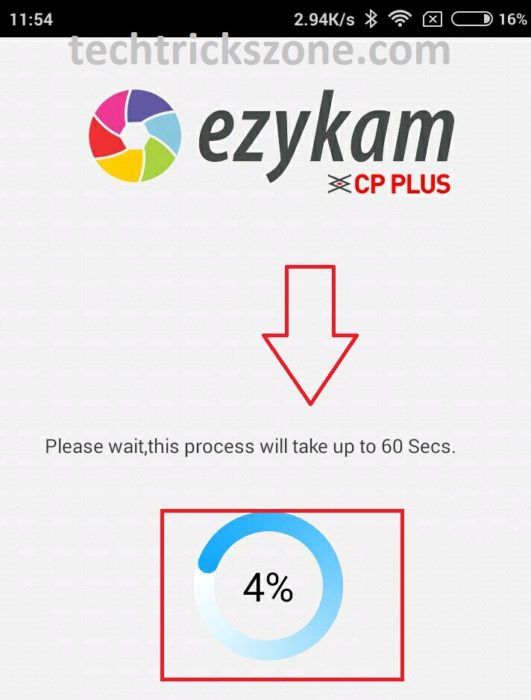 Connecting – Please wait patiently, this operation may take about a minute. Wait to load camera menu to get online status.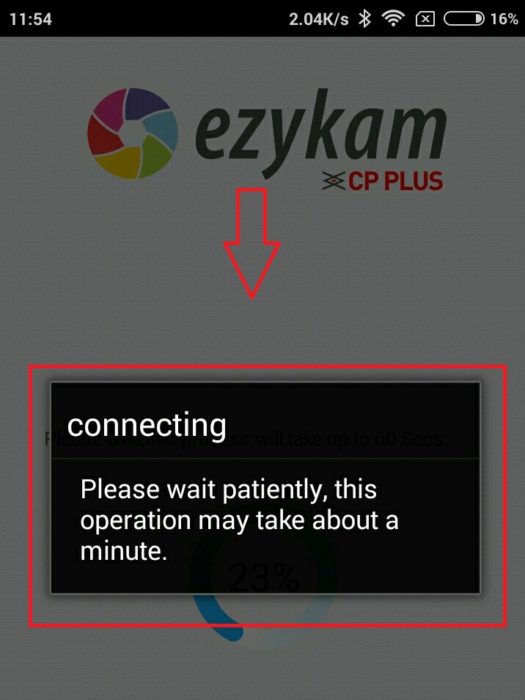 You will get Online Status in all camera list option.
To view the camera in full-screen double-tap the camera.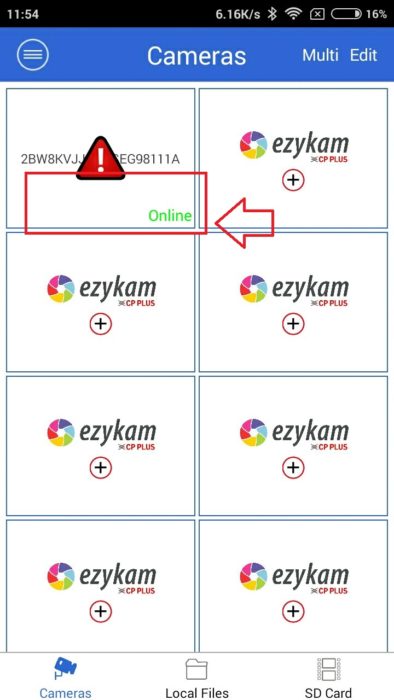 View CP Plus Ezykam camera in full-screen views.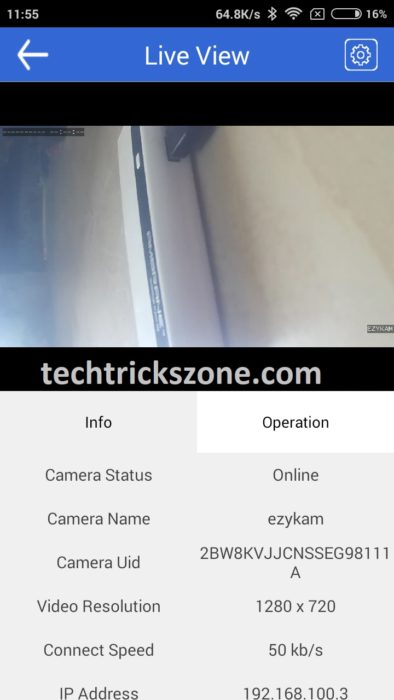 CP Plus EzyKam Settings Options.
To go to in setting menu click on the top right side setting gear icon.
You can get the option full list given below.
Name – change the camera name
Change Password– Change your camera password here
WiFi– this option you can change Wifi name to connect other Wireless.
Time Settings- set camera time here
Memory Card– to format and see memory card details here
Record Schedule settings– set recording time schedule
Environment– choose the camera type indoor/outdoor
IR LED control– you can choose IR LED OFF/On or auto-sensing
Motion – set the motion speed here
Mail settings– you can configure mail here to get the report in the mail
Volume setting – control the camera volume setting.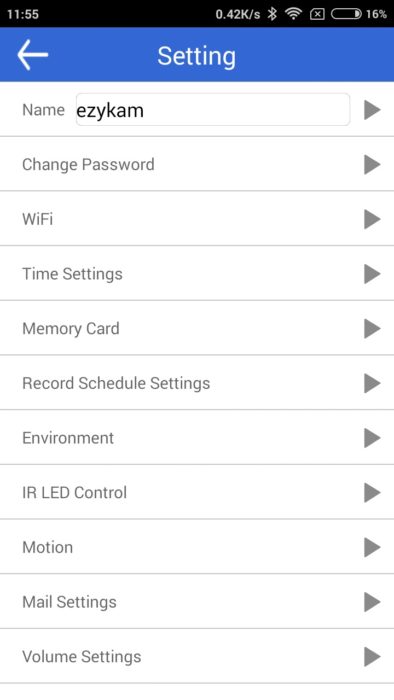 How to factory reset CP Plus EzyKam.
CP Plus Ezykam factory reset process is very easy. you can reset the CP Plus camera within 10 seconds only. Follow the simple steps to factory reset CP Plus ezykam cloud camera make the factory reset to default settings.
Press the back side Reset button for 10 seconds. The camera will sound like the camera restarting now release the button when the camera makes a beep beep sound.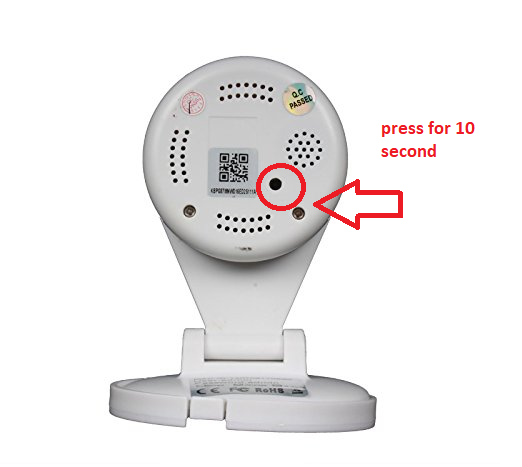 You can get the configuration guide if you are having any of the CP Plus EzyKam models given below.
CP Plus EPK-EC10L1 (EC10) , EPK-EP10L1 (EP10), EPK-HC10L1 (HC10), EPK-HP10L1 (HP10). There all camera Ezykam cloud apps support so use the user manual to configure all these camera model numbers.
Related Post
  Cp Plus Ezykam setup and configuration from android and I Phone