Forgot to access webmail from the server every time just use the smarter way of working with Email. use The 10 Best Free Email Software and App for Popular Email Providers and make you're Emailing like fun. increase productivity as well as the attraction of viewers with fast replies.
The 10 Best Free Email Software and App for Popular Email Providers
 Email a widely used medium of communication for personal as well as commercial conversation and commitments. Everyone required email platform whether it is a small business or enterprises level or personal. When you search for the best email client on the internet you will get many free email software. Question is, are you sure it is also secure for using business deals and personal conversations as well. As email is the most important part of a business commitment so it must be secure so your conversation only real to the receiver.
Email application and software should be faster and secured with the latest mail editing option. I have brought some of best most popular email client software providers for Windows, Mac OS X, Android, and I Phones. As now mostly email replies and sending work done from smartphones on the go, so you should have also a faster secured best email client for Android as well as I phones.
Outlook a most popular and leader Email client software of Microsoft which inbuilt comes with Windows operating systems. Outlook software a free email client for Windows PC. If we talk about MS outlook alternative email client software there are many third party providing best email software and Email Application for various operating systems. In this post, you get the best Outlook and MS office outlook alternative email client software as well as apps.
Best Mail client for Mac, Windows, and Smartphones
Outlook

Windows Live Mail

Thunderbird

Opera Mail

 Mailspring

Hiri

Newton mail

eM client

Zimbra desktop
1: Outlook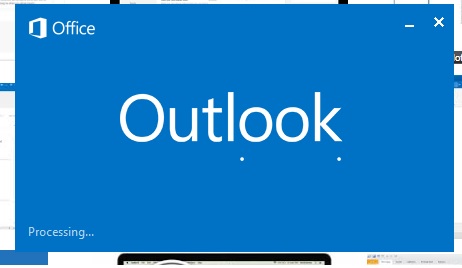 Outlook software from Microsoft. It is a very old mail client journey from Outlook express to now outlook. With time and technology updating features as well as performance. If you are a Windows user then Outlook is free to email clients for you. Outlook mail software available for Windows 10 and Mobile apps as well. You can add any Pop and IMAP email type account to Outlook mail software as well as applications. A cloud version of Microsoft Outlook 360 available for enterprises level company. Which can manage from the cloud and access from anywhere in the world.
Download  Outlook for Windows, Android and I phone now 
2: Windows Live Mail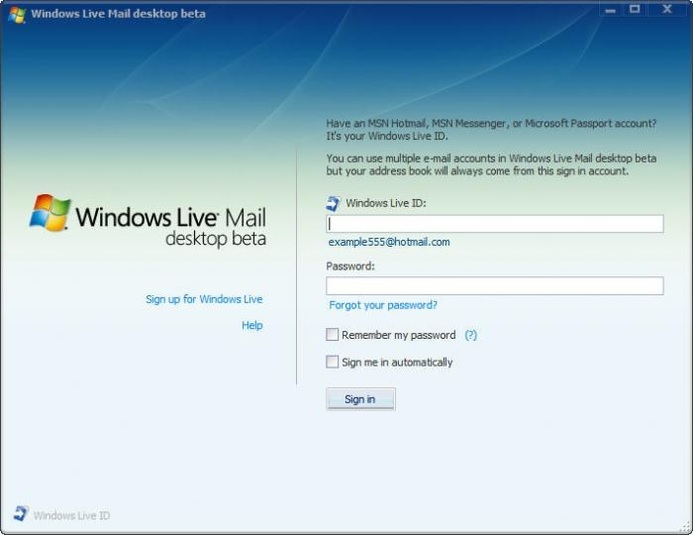 Windows Live mail also the product of Microsoft Inc. After Windows XP, Microsoft removes the inbuilt software Movie make an email client from the Operating system package. For Windows 7, Windows8 and Windows 10 Microsoft provides a Windows Essentials package that contains movie make, Win live mail, and other useful software. Windows Live Mail 100% free and support backup from older email client outlook express and MS office outlook both format type. If you are switching older windows to newer then not to worry about mail merge from the older email account to new email formats.
 3: Thunderbird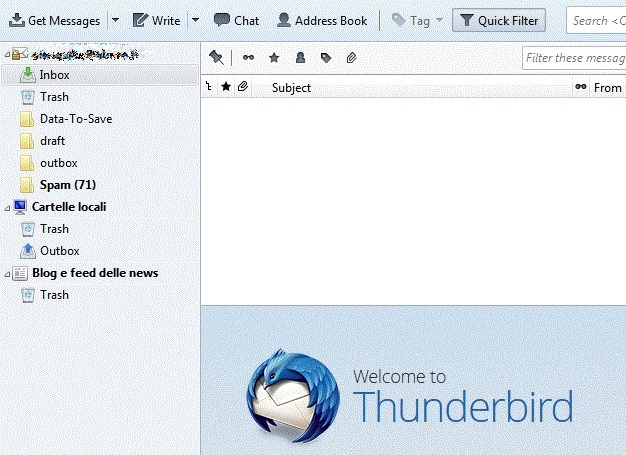 Thunderbird is Mozilla foundations free best Linux mail client as well as MAC and Windows operating systems. It is open source software so without paying anything to grab the best free email client for Mac OS X PC. Mozilla a well-known name of the internet browser gives you excellent email client software for all the major operating system as well as supporting worldwide multiple languages.
Download the Free Thunderbird email client for Mac, Windows and Linux.
Read More:
4: Mail bird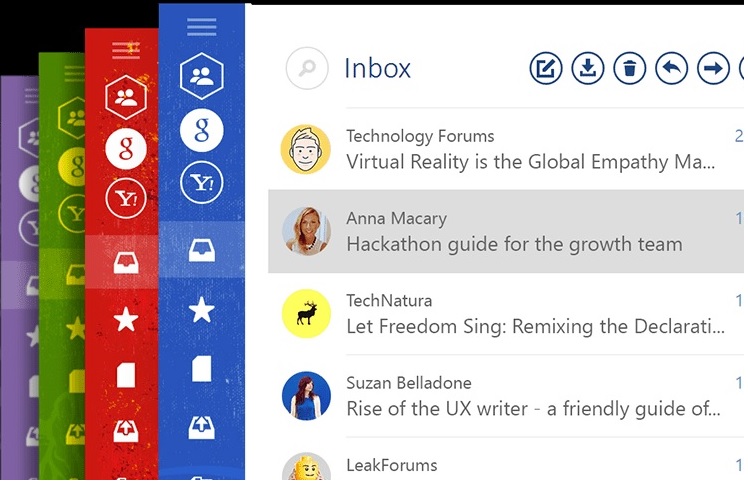 Mail bird yet another best option for a smarter way to send and receive your email without opening webmail every time. It comes with Free lite and paid pro version. The Lite version gives you a limited feature where you can get lots of extra feature in pro version. Mail bird pro version gives you an email client for commercial use with additional features like contact manager, snooze an email, attachment quick preview and unlimited email account in single mail client software.
Get Mail bird Pro Free for 30 days trial now.
5: Opera Mail

Next well known popular name in PC browser and Smartphone browser opera mini name. One of the best open-source software outlook alternatives mail for Windows, Mac X, and Linux. If you use your business mail directly from webmail then you can save your time as well as your email backup. Using an opera mail client you can work offline while not in internet connection with downloaded emails. To directly using webmail you required internet every time to access webmails. So I suggest using the best webmail application instead of using login webmail every time.
6: Mailspring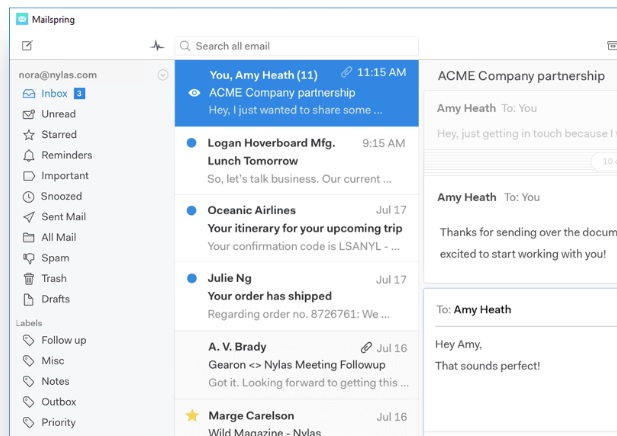 Still using traditional outlook mail with Windows, try the free mail program for your Gmail and other webmail like Godaddy and Hotmail. Mailspring on of the best and free email client programs for Ubuntu 64 bit, Mac, and Windows OS. It is a lightweight email client that never let down your phone and P while using Mail works. Apart from the free version of Mailspring, you can use the pro version to get the extra commercial feature for business-related mails job. Pro version gives you the best feature like a company overview, snooze mails, follow-up reminders, send latter and many useful things to do.
Get free Email client for Gmail and other Mail Services.
7: Hiri | lightweight mail client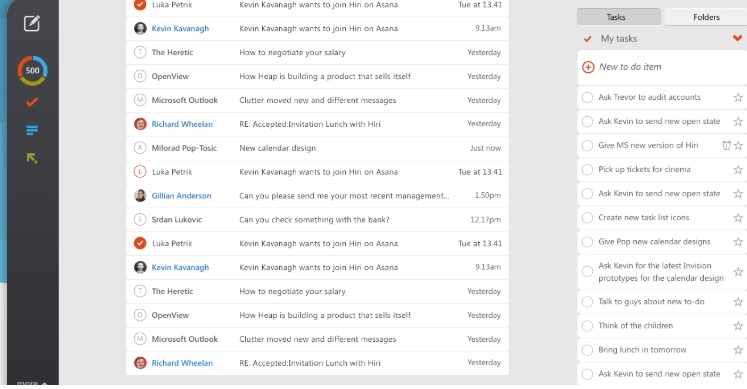 Hiri is paid email software for business emails with commercials features. It comes with lifetime and annual package. As of now, you can get 7 days free trial with full update and feature without required credit card details. Just try the Hiri and match if it's fit on your business requirement else cancel any time. You can download it directly from the Ubuntu store as well. It is available for Windows, Mac X, and Linux 64bit also.
8: Newton mail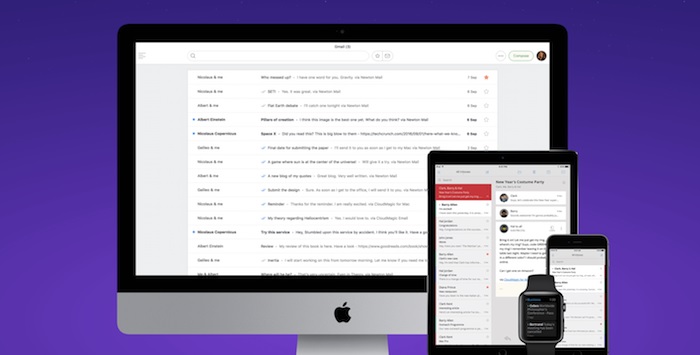 Newton yet another email client for multi-platform supported and major email provider services supported. It is not free but you can get just $9 per month for unlimited account and personal as well as commercials purpose. Hiri support Yahoo, Gmail, iCloud, Hotmail, Outlook, and many other leading mail providers.
Get Newton Mail Free Now for Windows and Mac  PC
9: eM client
eM client is only available for Windows platform currently. So you can get free as well as a paid pro version for your email service. The free version supports up to 2 mail account but pro version you can add an unlimited account. You can get free and paid for both versions from the official website of eM client.
Download your free copy of eM client for Windows 8.1 and Windows 10
10: Zimbra desktop
Another best free email software for windows 8 to work online as well offline from your PC. It is supported Windows 32 and 64 bit Linux x86 and x64, Mac OS X 10.9+. Increase the productivity and conversation reply and sending more faster the using webmail from the browser.
Download Free Zimbra Desktop for All operating system now.
Conclusion
The conclusion is increasing productivity and performance depends on the responding time in business. So use the best free and paid email program for your Windows, Mac, and Linux PC to save your time and make emails more interactive. Using mail software gives you to schedule send, reminder, and many other features which let you always connected and losing any deal due to forgot replying emails. So grab the best software with superb features and don't go every time on webmail client to send a mail. turn your work into fun by using  Best free Email Software and App for Popular Email Providers on PC as well as smartphones.
Related Post: