simple and easy tools to remove watermark from photos and videos online as well as offline. No designer skills require to remove the watermark from photos.
Best Watermark Remover online and offline software
A watermark is a stamp to prevent the unauthorized use of any image or video. To protect against copyright violations watermark is used by any brand so users can see the sample with the company stamp. There are a lot of free tools available for removing watermarks from pictures and videos. The graphics designer uses Photoshop, gimp, and other photo editing tools to remove watermarks from pictures. But for a beginner not easy to remove a watermark. If you are also not a designer and looking an easy way to remove watermark from the image you download from the internet then you are in the right place. Does this post include the best watermark remover software and online tools which do not require any graphic designing skills?
Best image Watermark Removal Tool
The purpose of using a watermark is to protect the rights of photographers who originally captured pictures and videos. There are a few best lightweight tools to get rid of the watermark.
Photoshop
Gimp
NET
WebInpaint
LunaPic
Apowersoft
1: Photoshop
Photoshop is one of the popular software in graphic design used and trusted for manipulating any type of image. Photoshop is a professional image retching software used by experts. You need photoshop skills to remove the watermark from any type of image. Using Photoshop you can simply delete watermark from any image format. Only try Photoshop to clean the watermark from the image if you are well known to use all tools otherwise the image can damage. you need to learn photoshop to know how to remove the watermark from a photo using photoshop.
2: GIMP
Gimp best open-source alternative to photoshop for photo editing and retouching. It is completely free software and is available for Windows, Linux, and other platforms. Removing watermark from pictures using gimp need designing expertise to use tools. Most of graphic designers use gimp tools to remove the Shutterstock watermark from images. You can also use gimp to remove a watermark from a pdf file after converting to image formats.it is a watermark remover free software for the Windows platform.
3:  Paint.NET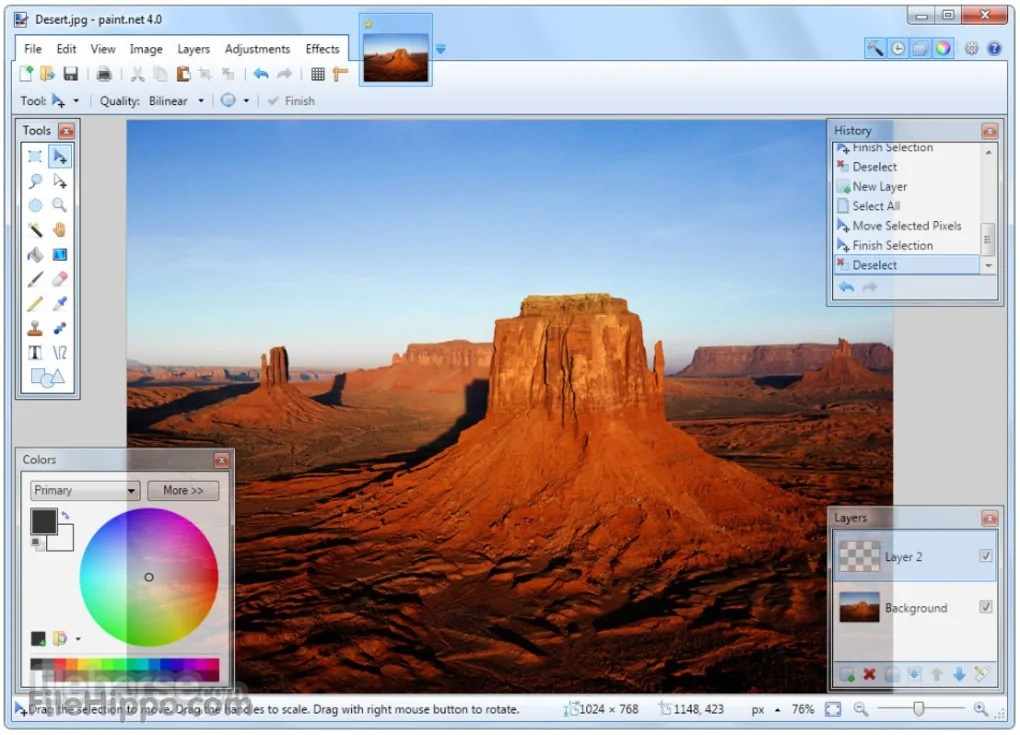 Paint.Net is yet another offline watermark removal and photo editing software for Windows PC. It is a free tool to clean transparent watermarks from any type of image. To use paint.net you do not require any designing skills to run tools and remove image watermarks.
The 10 Best VPN for Windows 10, Mac OS, Android and iOS [Free/ Paid]
4:  WebInpaint
Another best tool is to clean unwanted objects from the image as well as remove watermarks. Weblnpaint is another online and offline tool to remove date stamps and watermark from images quickly. It is a tool that does not require any technical and designer skills to remove watermarks from pictures. These tools are available free online and paid for pro features. You edit and retouch any type of picture online and make a clean professional image.try webinpaint watermark remover free online.
5: LunaPic
 LunaPic is another free way to remove the time stamp from pictures online. You may be a student or a professional and need tools for removing the watermark from pdf and pictures downloaded from the internet. LunaPic free online tools help you to clean transparent watermark as well as a timestamp from an image without installation required. Just upload the image select the watermark area and remove it completely. As it is an online tool so no worry about hardware and PC configuration requirements. You have Windows XP or Windows 10 just required an internet connection to use tools.
 6: Apowersoft
Apowersoft is another useful online photo editing and water removal tool. If you are searching for how to remove watermark from pictures and videos then try Apowersoft tools. It s available for Windows 7, Windows 8, and Windows 10 PC. Download free software to remove watermarks from Videos as well as pictures. It provides a complete multimedia solution with various tools for video and audio working purposes.
Final Words:
Everyone required images and videos today whether you are a professional student or blogger. To utilize free images without watermarks need tools that help you to remove company stamps or timestamps. Just try the above free software to remove the watermark from images and videos and use the image without violating the copyrights of photographers.
Related Post