To improve SEO score of your blog depend on the optimization of the website. Get the top best Free website optimization tools to audit and optimize website to grow traffic and rank.
Best Free website optimization tools to increase traffic
If you are an SME or you are just a private individual and you have a blog or a website, as things are today, you may not have the budget to hire a professional who does a thorough SEO audit of your site or takes care of optimizing it for search engine positioning.
This is not a reason to try to improve it or at least try to know what we can improve on your site because as everyone knows or at least we are aware of forced marches if you do not have a good presence on the Internet, you exist. For this reason, you are provided some very useful tools to analyze your website or the competition (maybe not in-depth) and thus be able to know it better. There are many DIY website optimizer tools to optimize your blog to improve search engine presence. Well optimizes website always get the traffic from organic search engines.

Website Speed Test Tools
The optimization of the website first part is the loading speed of the blog. Website loading speed shows how optimized your website for Search engine ranking. To testing your blog speed Google itself provides tools for Google speed test of blog loading in web and Mobile site. Apart from Google speed test tools, you can use free third-party website speed testing tools like Gtmetrix, Pingdom and many another's. Always make website faster to get in the first 1-10 page in Google Search. If your site optimized properly then your website speed should go 90+ with the green signal. The faster blog will always in the top and increase change to get high organic traffic always.
SEO Tools to Optimize Website
SEO Tools help you to audit blog keyword and SEO information to improve indexing and Search engine availability. Free Seo tool that entering the desired URL provides us the type of information: keywords, page speed, site map, metatags, etc. You can find a lot of free white label SEO tools to grow your blog traffic and increase business and website ranking as well.
Woorank
The tool that was previously free and that now allows you to have a free report a week. It provides a lot of information about your website and gives you ideas on how to optimize it for search engine positioning. Introducing the URL of your site and that of your competitors provides you with data comparing your competition, such as your web score of 100, depending on how well it is optimized, links, keywords, social networks, etc. Woorank is a web based SEO analyzer tools but you can also find many websites optimizing software for installation like Screamingfrog SEO Spider, SEO PowerSuite.
Semrush SEO Tools
Semrush one of the popular and best website analyzer tools to complete auditing blogs. Free SEO tool, with which entering the URL of your site and that of your competitors, provides us with a report with information about our blog/web, social networks, meta tags, linked pages, mobile, etc. Semrush provides free website optimization tools with some limited feature and limitation of data analyzing. You can get the pro version to complete website optimization and SEO audition with monitoring keywords and backlink ranking.
SmartViper
This SEO tool provides us with information about the domain and the keywords that predominate in that domain. The information you provide us is about internal and external links, indexed pages, most popular pages of our website, keywords, possible competition, etc.
Web Seo Analytics
Web Seo Analytics provides us with both free and paid tools, and within the free ones there is information that only provides it if you are a paid user. But you can still access valuable information about a domain, such as domain information, traffic, errors and notices on the web, etc.There are many SEO tools to improve website SEO optimization to increase SEO score like Spyfu, SERPSTAT, MOZ, Ahrefs, Semscoop and many more.
Small SEO Tools
 It provides us with a series of free tools to analyze a domain and see if it is optimized for search engines or not. In addition, you can find some useful tools for a webmaster to check the speed of the web, the density of keywords, the generator of Meta tags, etc. Small SEO Tools gives you bulk SEO tools for complete website analyzer and auditing of blogs for backlink and other SEO information's.
CDN Network
A CDN (Content Delivery System or Content Distribution Network) is a service that is responsible for serving static content from servers located in POPs (Points of Presence) closest geographically speaking to the visitor. This results in faster download times, by obtaining much lower latencies. This makes this type of service allies of the WPO and web performance. For a long time, these services were reserved for large websites such as YouTube, Facebook or Instagram, but currently, it is advisable to install and configure a CDN service on any website or online store that has traffic from different geographical areas of the planet, such as a website.
Image Compression Tools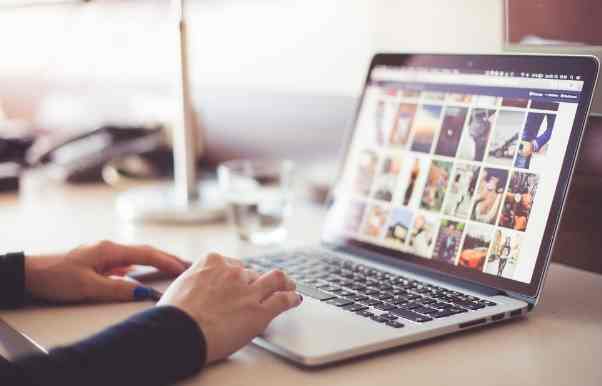 Website page loading speed depends on the page size and image compress level. Bigger size image can make website loading slower and need optimization to faster loading. There are many free pugin and online tools available for image compression which reduce image size and increase the page loading speed.
Final Word
There is a lot of factor matter to optimize blog SEO to optimize website for making in the top ten results. Although a lot of tools available for blog optimization but the end of the day content is king which attract visitor to come again when they get quality contents. So always keep in mind content quality is the first priority when working for site optimized method. Doesn't matter you are using WordPress, Blogspot or HTML website. To increase traffic you need an optimized website which can load faster and not take too much time of the visitor.'
Related Post