The smartest way to keep your data backup always and protect from theft and loss is using cloud storage or Network-attached storage. Network storage is accessible from any location at any time without carrying any hard disk. see the best Open Source NAS software for Network Storage for your home and office data storage.
The best Open Source NAS software for Network Storage
NAS stands for Network-attached storage, which means the storage connected to the network and accessible from the network. Today technology creates a virtual layer in human life from home to work. While we carry hardware storage to back up our personal and official data makes us bulky every time and also a lot of chance to lose it too. Thanks to cloud technology which makes life easier and not worry about loss, theft, and damage any personal as well as official data. There are thousands of NAS servers and options available today but how to find the best NAS software for your office and personal data. You can enjoy free cloud storage up to 100GB for personal use to keep data secured always.
There are a lot of things that depend on to get the best network storage which should always keep in mind while getting NAS. Instead of buying NAS storage, you can easily create your NAS server using some best free NAS software. Creating your own NAS server required one hardware server and NAS software which will turn your normal server into the NAS server. Here I am going to disclose the list of best open source NAS Operating systems that will make your office as well as personal data always safe and accessible from any location you want.
Although much home-based high-end wifi router brand also provides personal NAS service in the wireless router with attaching a USB flash drive to turn into network storage. But while we look for a commercial level NAS server we should go with open-source NAS operating systems. While you are getting the best free NAS Alternatives and Similar Software to backup and protect your larger data size. After reading this post you get the option to build your own NAS server for small to enterprise-level data storage.
List of The Best Free Network Storage Operating System
The list contains the best NAS software free and paid both based on the feature. open-source network-attached storage software can be used for commercial purposes but paid NAS software is required to buy before using commercial purposes.
Add NAS to your work system and scale your resources without any limits. Starting at 24.95/-, CloudDesktopOnline offers rich features of graphics, memory, and storage to add to your network system powered with top-notch support from Apps4Rent.
List of Free NAS Software for Windows and Mac OS
FreeNAS
XigmaNAS
Nexenta Community Edition
OpenMediaVault (OMV)
CryptoNAS
Rockstor
Openfiler
5 Best Internet Usage Monitor Software for Windows,Linux and Mac OS
1: FreeNAS
The FreeNAS open-source best NAS OS based on the Linux Operating system for home and business storage types.  While we go with open source NAS software that is completely free from copyright violation due to using commercialization use of products. FreeNAS can be best for your larger data storage as well as home-based data network storage purpose. Behind any open-source product, there is a lot of mind work to make it better and reliable so you can use FreeNAS to make your network and cloud storage faster and ensure data protection. FreeNAS web interface gives you easy to store your data from any location without carrying a pocket hard drive with you always.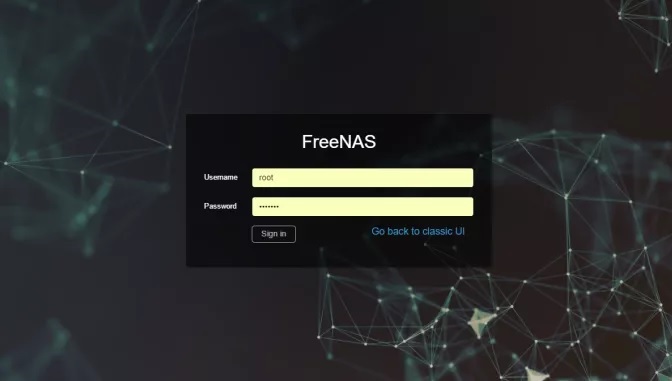 FreeNAS Features
Web interface to make it more user-friendly.
Support File sharing.
Data protection with Raid.
Data backup service from all popular OS and devices.
Support all major plugins such as bittorrents, bacula, HTPC manager, and more.
Support data encryption on ZFS volumes
Apart from downloading only FreeNAS software to use on your own server, you can get a standalone complete FreeNAS server according to your data storage requirement.
2: XigmaNAS
After FreeNAS, XigmaNAS is yet another Network Attached Storage (NAS) and FreeNAS alternative software under the terms of the Simplified BSD license. It is another best option to secure your data over the cloud using network storage without worry of theft, lose data. Virtualization is the best way to keep your data accessible worldwide without physically carry it. NAS4Free is the best Linux NAS software for X64 bits and x86 in both Architecture.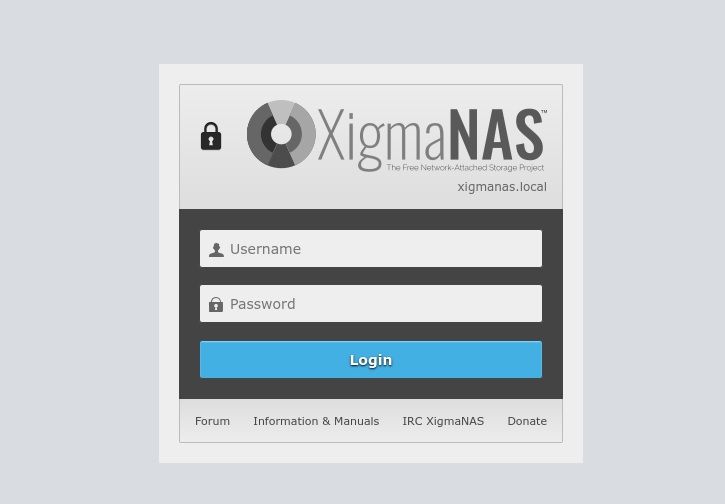 XigmaNAS Key Features
Full Web Management Interface (WebGUI) Control.
Disk drive and volume management for all types of volume management such as OpenZFS, Raid, UFS, FAT, NTFS, MBR and many more.
Support all Network Protocols : SMB/CIFS (Samba),Samba AD,AFP (Netatalk),NFS,FTP (ProFTPD),TFTP (tftp-hpa),RSYNC (Client/Server),Unison,SCP (SSH),iSCSI target.
Support all popular services: BitTorrent client (Transmission)
iTunes/DAAP server (Firefly),Network Bandwidth measure tool (iPerf3),RRDtool (for Graphical System Statistics),IPMItools, Syncthing,Fuppes (for DLNA/UPnP-AV clients)
MiniDLNA (Fully compliant with DLNA/UPnP-AV clients), Web server (Lighttpd)
VirtualBox with WebSocket VNC server, phpVirtualBox and noVNC (HTML5/WebSocket VNC client) for VM management, Internal file manager
Networking: 1q VLAN tagging, Wireless, Link aggregation, Wake On Lan, Bridge, CARP (Common Address Redundancy Protocol), HAST (Highly Available Storage).
Monitoring Service: Historic statistics server (Graphical Statistics), Real-time network and CPU statistics, S.M.A.R.T. (smartmontools), E-mail alert, SNMP, Syslog, UPS (NUT).
Best Teamviewer alternative Software 2021
3: Nexenta Community Edition
Nexenta community edition is one of the popular and best DIY Nas storage solutions for enterprises level company. The leader IT company using Nexenta storage service to secure their data and backup regularly on a larger scale. While we thinking of solutions at an enterprises level than it should be smart, faster, and reliable to avoid any damages due to continuing running and workloads.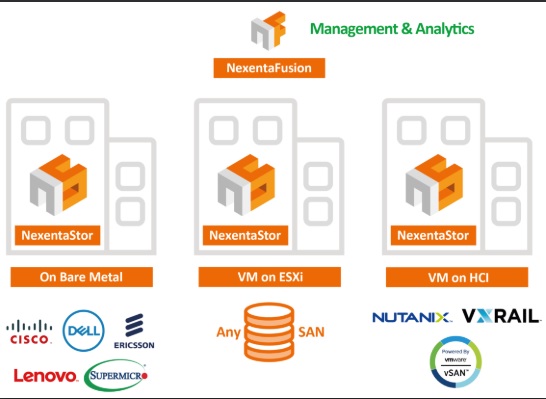 Nexenta Community Edition Features
NAS solution for Enterprises
Enterprise File Services
Support Virtual Workload
Backup & archived.
If you are looking for a storage service for enterprise-level data backup then you test Nexenta Community Edition free before buying it.
4: OpenMediaVault (OMV)
OpenMediaVault is another best Linux NAS and free NAS software based on the Linux operating system under GNU licenses.  This is the best option to create a DIY storage server at your home without any charges. You can download ISO images and create your own NAS storage for home and office network storage. you can download open media vault plugins from the official website.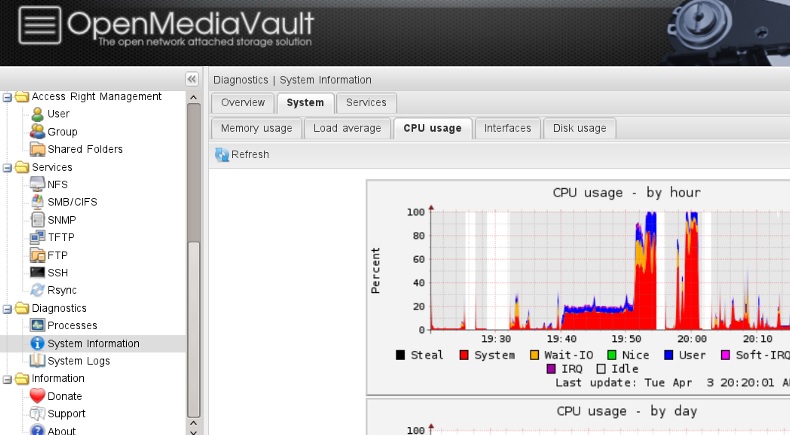 OpenMediaVault (OMV) Key Features
Debian Linux (Stretch) OS
Web-based administration
Networking: Link aggregation, Wake On Lan, IPv6 support.
Volume management : HDD power management (APM/AAM),GPT partitions,EXT3/EXT4/XFS/JFS filesystem support, Software RAID JBOD/0/1/5/6.,Quota (per volume),ACL,Share management.
Services:SSH,FTP,TFTP,NFS (v3/v4),SMB/CIFS,RSync.
Monitoring:Syslog,Watchdog,S.M.A.R.T.,SNMP (v1/2c/3) (read-only),Email notifications,Proactive process and system state monitoring.
5: CryptoNAS
As the name sound CryptoNAS means network attached storage with crypto data techniques. CryptoNAS is another best DIY home NAS server for the home with a data encryption feature to make it more secured. It is 100% free and you can download ISO images from the official website to install your own NAS server for personal as well as commercial purposes.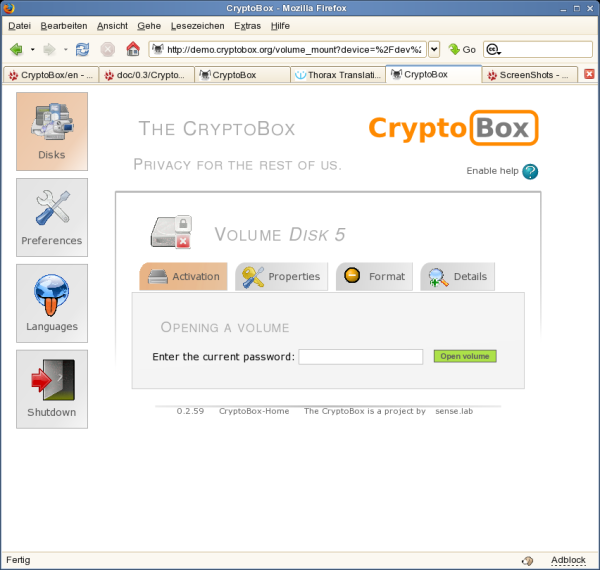 A regular NAS server stores your data in a normal way which can be read and view easily by anyone. But when you store data in CryptoNAS storage then one layer is created between your original data and file stored by cryptoNAS, which is only viewed and read using the password.
6: Rockstor
Rockstor is also the best Open Source NAS software for Network Storage based on Linux operating system. IT is network storage with a simple user-friendly web interface and installer software without making data backup complicated. Fully supported File sharing and access from Linux, Mac, Windows, and Mobile devices. Rockstor gives Disaster recovery is made easy by Rockstor to Rockstor replication. While it is open source NAS storage software so can be used for personal and commercial purposes also. For media streaming and backup apps available rock-ons.

Key Feature of Rocstor
Simple GUI installer and user-friendly secure browser-based management.
Linux, BTRFS based open source storage OS. Runs on commodity hardware.
Support File sharing and access from Linux, Mac, Windows, and Mobile devices.
Customizable Dashboard and SNMP for Resource monitoring.
Apps(Rock-ons) for media streaming, backups, cloud storage, and more
Download Free Rocstor NAS storage Now and start back up your important data.
7: Openfiler
Openfiler best free network storage software for x86 and x64 both system architectures. It is a NAS server trusted by many leading service providers to use for their data backup. As it is based on Linux so it's the more reliable, secure, and faster network storage solution for home and personal data. To make a faster data backup storage server it depends on Performance and Scalability.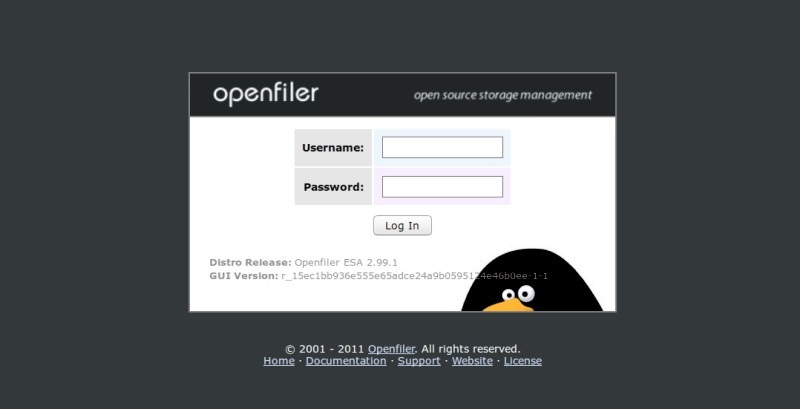 Openfiler Key Features
Web-based management.
High availability and failover.
support CIFS, NFS, and HTTP.
SAN feature – iSCSI, FC
 Conclusion
NAS storage useful and demanding product for home and official data. While choosing the best NAS storage for you always go through the feature which can back up your important data as well as for media streaming support. There are many best Open Source Free NAS OS software for Network Storage available with cross-platform supported and freely can use for commercial purposes. Just test the performance and scalability of NAS drives and choose the best NAS drive for media streaming and data backups. I hope the list will help to get nasforfree.
Related Post