Do you know what is your operating system and it is free or paid? Just forget windows and enjoy the best Open Source Operating System Alternative of Windows for personal as well as commercial use without buying any commercial license.
10 best Open Source Operating System Alternative of Windows and Mac
Do you really enjoy Windows OS in your PC or Laptop? You may try something new instead of using regular windows OS for a long time and fed-up with it. Windows is a paid OS and while you are getting the great alternative for Windows operating system without paying a single buck. Yes, I am not joking here because I am going to disclose a list of the best open-source operating system for your new as well as older desktop PC. There are many best Linux based free OS available for Windows Pc which does not require any higher configuration, even your 512 Mb ram and older Pentium computer can run it perfectly. You know Windows and Mac OS is a 100% paid operating system and releasing every latest OS version required the latest hardware configuration, which seems to not useable for older PC with low hardware configurations.
Probably you think to switch the windows OS, but due to lack of proper information of supported operating system as per your existing PC hardware, you keep using Windows OS. Don't Worry I am going to share a lightweight operating system for your older Desktop Pc, which is the best-fit alternatives to the paid operating systems like Mac or Windows. The benefit of using a free open-source operating system does not require any license for commercials use as Windows OS needed. Enjoy the list of different types of operating systems without worry about legal policy avoidance.
 List of Best Open Source Operating System for PC
I have tried to accumulate some information about all the latest operating system which usually can run any lower to higher configuration PC. Forgot about your PC hardware configuration while a Linux Operating system can work as much as low of only 512 Mb RAM and Pentium series CPU. see the complete list of best Open Source Operating System Alternative of Windows and select the best OS for your computer from of below list.
1- Ubuntu
2-Fedora
3-Linux Mint
4-Chrome OS
5-FreeBSD
6-ReactOS
7- Debian
8-Syllable
9- Xubuntu
10- Haiku
---
Read more:
Best Open Source Operating System Alternative of Windows
1: Ubuntu | Free operating system for PC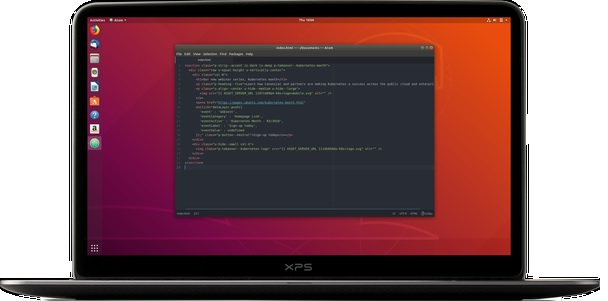 Ubuntu is the most trusted and popular name of the operating system in open source series for Intel as well as AMD platform. No doubt it is the first choice of most secured and faster operating system alternative of Windows 10 and lower. Ubuntu is the most used Linux-based operating system for commercials purpose to keep official data always protected from hacking. Ubuntu is my all-time favorite operating system because it does not require any heavy hardware configuration for desktop as well as the laptop. If you are looking for the best free lite operating system for your older PC than just go with Ubuntu without worry about hardware configurations.
Download Ubuntu Latest Version for you PC
2-Fedora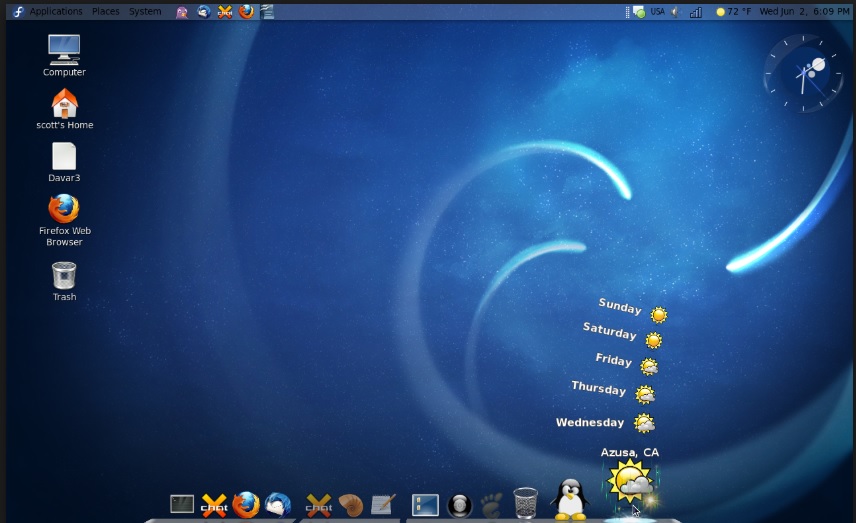 Fedora yet another best alternative of Windows OS as well as Ubuntu free Operating system for Laptops and desktops. If you are looking open source server operating system for your organization then Fedora is the best server operating system for you. Fedora also the best free operating system for Laptops workstation and servers also. Using Linux operating system always a safer and faster way of using low configuration PC. It is available 32bit and 64bit both hardware architect and support Windows, Mac Linux virtual platform also. Fedora is not a new operating system in the Linux family so if you already know about the Linux family you must already read about Fedora operating systems. Yet one of the best free license operating systems for personal workstations and commercial servers also.
Download Fedora free for Windows PC Now
---
Read More:
3: Linux Mint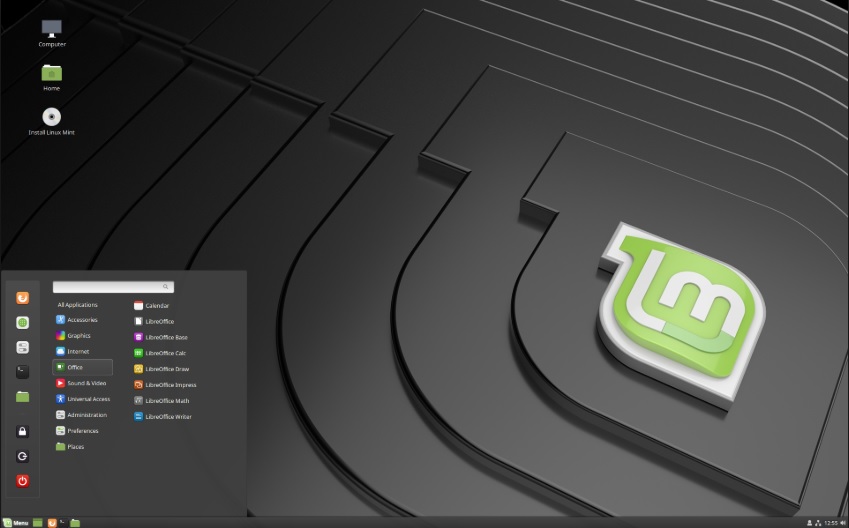 Linux Mint based on Ubuntu OS and a user-friendly open-source Operating system for Windows alternative and more secure as well. Mint also the best lightweight operating system with full support multimedia and open source software available for Ubuntu. After Ubuntu Linux mint also a much familiar and popular Operating system for workstation based on Intel and AMD processors. Linux mint free available with three different editions Cinnamon, Mate, Xfce with 32bit and 64bit both. The best thing is the Linux mint installation user manual available in multiple languages all over the world so just get free Linux mint and try it. Think about Windows only then you must try the best Open Source Operating System Alternative of Windows, its Linux mint.
Get Free Linux mint for Windows PC
4-Chrome OS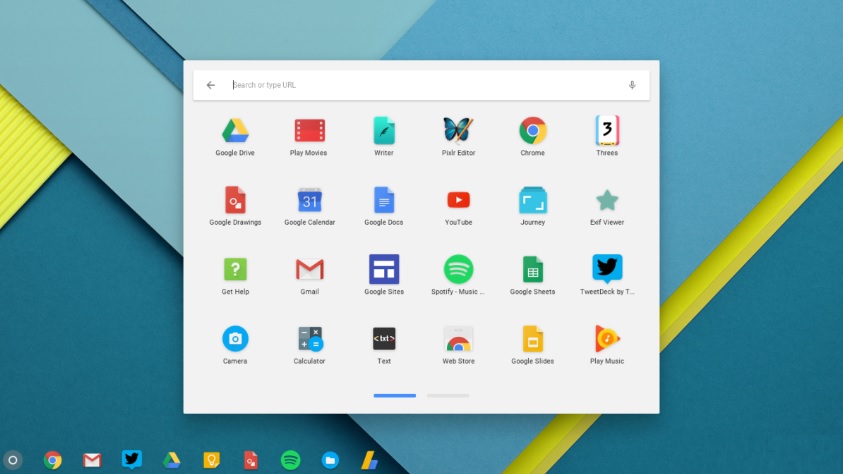 Chrome OS is a Google Inc. product and partially open source OS for laptops and desktops. Chrome OS is an operating system designed under the Linux family and preinstalled available on Chrome books, Chrome boxes, Chrome bits, Chrome base. The Chrome Web browser also a part of Chrome OS which is developed in Linux and writer in C++. Chrome Os support all the platform  x86, ARMv7, x64 for desktop PC.
Download Chrome OS free Now to try
 5-FreeBSD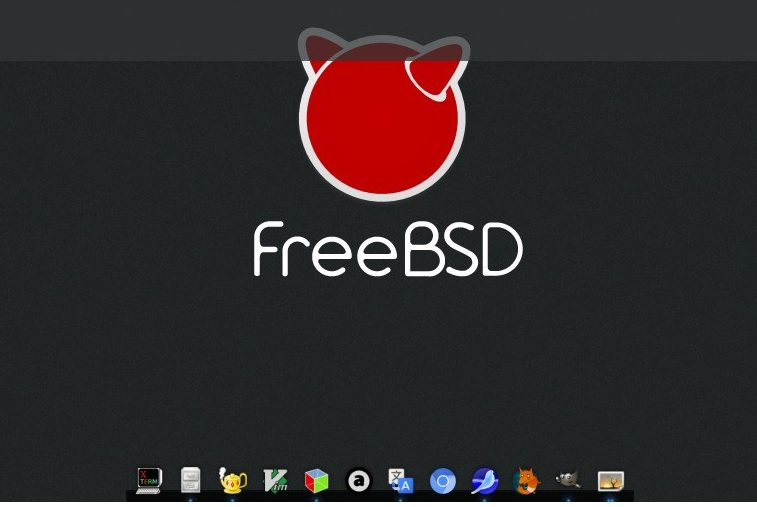 Next best and powerful free operating system is FreeBSD is an operating system used to power modern servers, desktops, and embedded platforms. It is fa ree Unix-like operating system based on Berkeley Software Distribution (BSD). If you just looking for a change of your PC/Laptop OS than you can try FreeBSD which support Intel and AMD both platform with 32bit and 64bit.It is not only the alternative to Windows or Mac but also a safe faster and secured operating system compare to Windows. Using a Linux based operating system also get rid of the virus and hacking problems and your PC never run into hanging and crashing issue.
Download FreeBSD for AMD and Intel PC now
6-ReactOS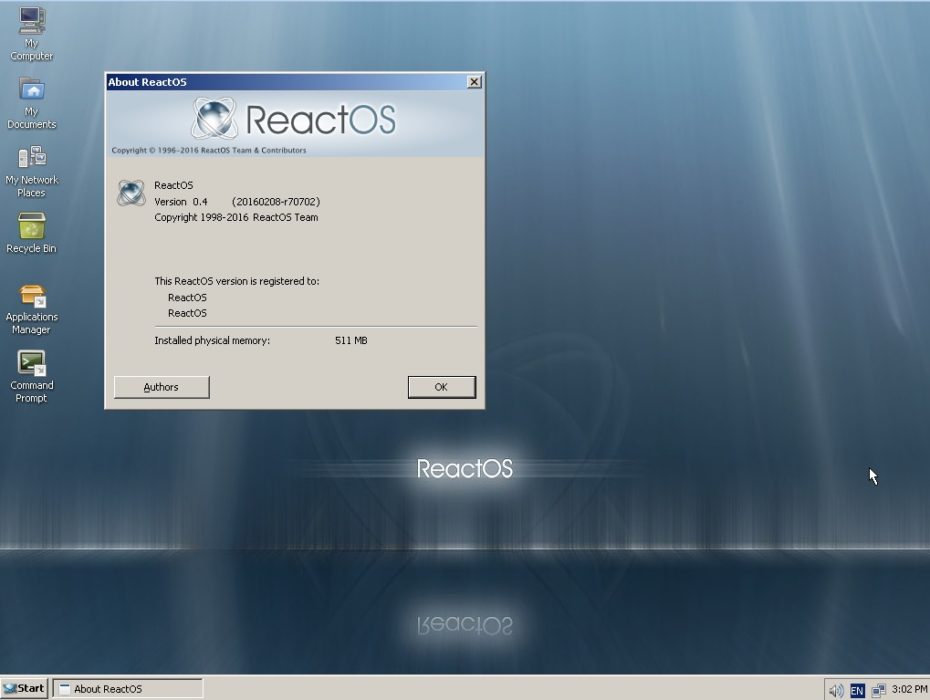 Next one the best option for Windows OS is ReactOS for personal, and development purpose. IT is the biggest competitor of Windows because of its target same windows markets. This can be your next best alternative operating system of Mac as well as Windows. A user-friendly GUI interface makes it easy to use like Windows and secure like Linux family OS. It is available for x86 and ia64 both so as not to worry about supported system architecture of your older PC.
7- Debian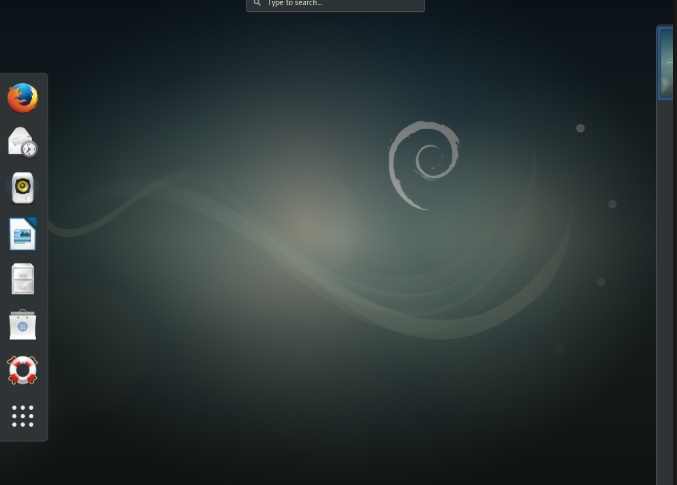 Debian next best alternate based on Unix-like computer operating system. If you are a system administrator and looking for an operating system for network protection then you can try Debian OS. It can install from the direct network, ISO image burn to DVD or USB drive. Using Debian you can create a secure network environment for your organization as well as a personal work station will give a faster Operating system compared to Windows. It is 100% open-source operating system supported by Intel as well as AMD machines.
Click Here to download Debian free for Laptop/Desktop
8-Syllable OS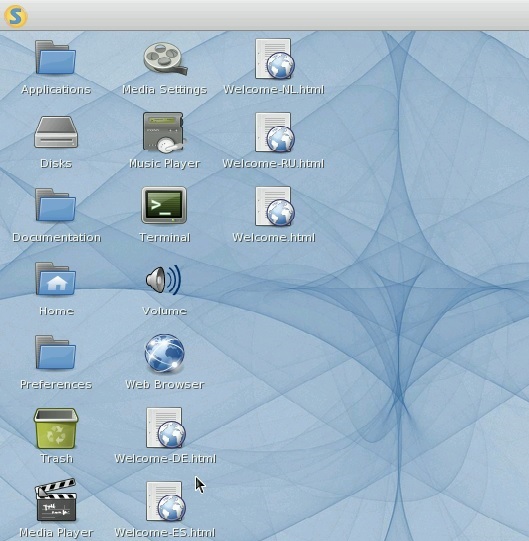 Do you own an Intel-based desktop or laptop? Then this operating system for you to just shift from Windows OS. The syllable operating system only supports Intel-compatible PCs in 32-bits mode. The graphical user interface makes it more attractive and user-friendly to use for Windows users. With the syllable operating system, you get the native web browser, email client, media player, and many other useful applications. If you are addicted to Windows OS only but looking a change faster than you can try this OS to just getting the extra feature and faster experience.
Download Syllable OS ISO image and Live CD image now
9- Xubuntu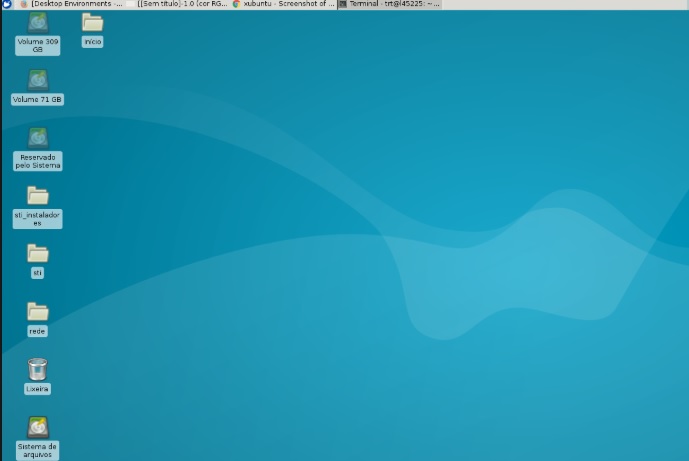 Xubuntu is the best alternative computer operating system of the community-maintained derivative of the Ubuntu operating system. As the name pronounce similar to Ubuntu OS, it uses the Xfce desktop environment instead of using Ubuntu operating systems. The latest version of Xubuntu available 8.04, Bionic Beaver with 32bit and 64bit systems. The best alternative operating system for the developer as well as personal desktop workstations. If we look at the color and then it just the opposite color of Ubuntu OS comes with blue color combinations. It can also be the best open-source operating system for gaming lovers.
Download Free Xubuntu for Windows PC
10- Haiku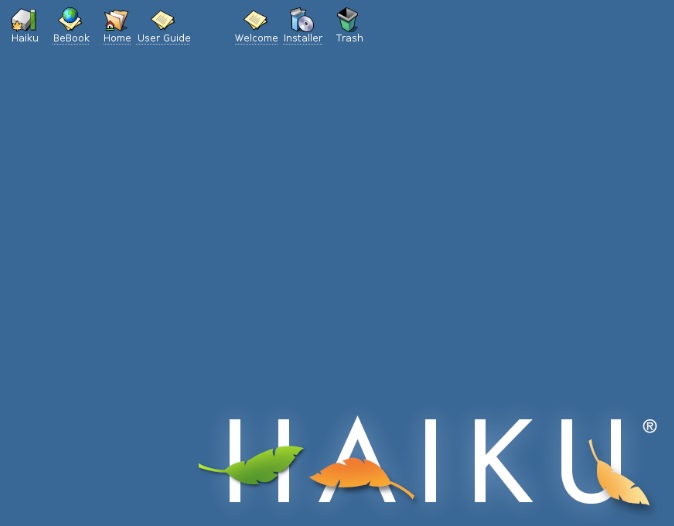 Last but not least Linux operating system free download full version for windows 7 PC and enjoy the same environment as your Windows desktop. It is also a best lite operating system for older and lower hardware configurations such as less than 1GB ram and 32MB cache. Don't think your older PC useless while new Windows required more than 4GB ram and the latest processor to run it. Just go with the free open source Linux family operating system to make the supercharge and faster you're less than 1GB ram and Celeron PC. Great way to still keeping your low hardware desktop in work using Linux open source Operating systems.
Download haiku latest operating system version free for replacing Windows 10 OS.
Conclusion
Never underestimate your older Pentium series Laptop or Desktop computer while you can still get the free operating system to make it faster. Just try the above free operating system on your pc which you think outdated hardware now. The best way to make your 1GB ram and Celeron series computer faster is run Linux operating system and make it faster than your Windows XP for an older PC. Just appreciate the work of a GNU open-source team who brings some outstanding OS for our laptop and desktop without paying a single buck. Hope the post makes your old computer faster by using best Open Source Operating System Alternative of Windows 10.
Related Post