Did you forget your Wireless router password which is running with Gargoyle firmware? don't worry make your router in factory mode with using Factory reset Gargoyle wifi router in simple 3 different methods.
The 3-Methods to Factory reset Gargoyle wifi router from button and Software
Gargoyle is an open source wireless router firmware with a GNU General Public License (GNU GPL or GPL) is a widely used free software license. many hardware manufacturers use gargoyle and OpenWRT as base firmware for the new wireless device because gargoyle and OpenWRT provide you complete firmware for popular brand free. you can download it from gargoyle and OpenWRT official website and developed as per your requirement. read the full post to Factory reset Speedifi device through the web interface and hard reset with the reset button.
This Post Show you how you can Factory reset Gargoyle wifi router in multiple ways.
Method 1- Soft Reset
For soft Reset Speedifi device, You must Know IP address of Device, if you forgot IP address then you can use free ip scanner software to get your device IP address to make soft reset easily.
Step -1
Type "IP address"/default.sh in browser Exp- 192.168.1.1/default.sh and press enter After press enter Browser page will be blank.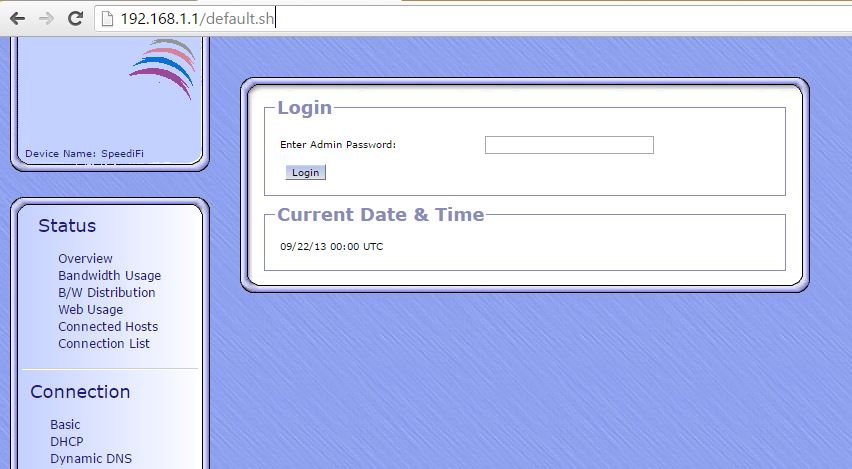 Step – 2
Switch of Device and switch on again and open with Speedifi default IP address "192.168.1.1" Default password – "password".
---
Method 2: Hard Reset
For hard Reset take PCB in your hand and press reset small black button and switch on PCB .after 5 seconds of switch on PCB device will be plug unplugged then release reset button and ping with default IP address "192.168.1.1"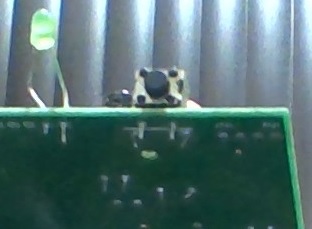 Read More:
Method 3:- Reset With Telnet
For Resetting with Telnet take Speedifi PCB in your hand switch on and start continue pressing reset button till one Led bulb (next to Power Led) start blinking continues device will start pinging with default ip 192.168.1.1. Open Command prompt and "Telnet 192.168.1.1" press enter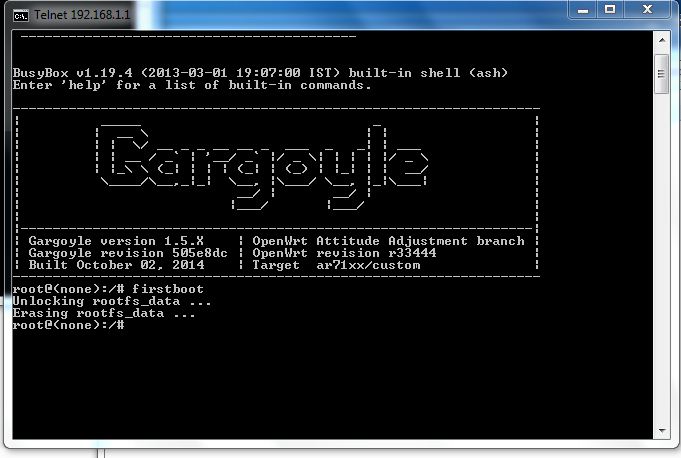 Device will open with "#(hash)
type "firstboot" and press enter
After Enter device Unlocking "rootfs_data" and "Erasing Rootfs_data"" then come again with "#" then Reboot Pcb and open with Default Ip address "192.168.1.1".
Download Gargoyle latest firmware for your TP-Link router.
---
Video For Factory Reset Speedifi Device