Best Dual Band WiFi router under 2000 Rs for 100+Mbps Speed
In an earlier post, I have already posted best wifi router for home under Rs.1000 and I get many hits every day. But day by day the internet plan increases and we are moving with the high-speed internet plan. A normal 150Mbps and 300mbps cannot provide you 100mbps speed and you have to upgrade your normal wi-fi router with dual-band high-speed wifi speed. Choosing the best dual Wi-Fi router with real wifi speed not easy when we are getting many different brand Wifi router. Are you upgrading your internet plan and looking for a best wireless router for 100+ Mbps internet plan. Just read this post to know best Dual band wifi router under 2000 Rupees for home and office.
Here I will help you to select the best long range WiFi routers with 2.4G and 5.8 GHz Band under $30 only. While selecting the best WiFi router for internet and gaming in home and office under budget must be going through some feature checklist to avoid poor performance. If you are non-technical so read this post before buying any wireless router.
Best WiFi Router Buying Guide For home And office
Selecting the best router always keep in mind below point to make your choice right and worthy investment. 5 Point to notice while buying a new wifi router.
1: WiFi router Transmitting power and Antenna Gain
2: Wireless and LAN Speed
3: Supported Dual or Single Band
4: Security and software Feature should be updated.
5: Total Number of Physical LAN+WAN Ports.
Popular Post: How to Connect Any Wi-Fi without Password from Mobile?
Best Dual Band (2.4G+5.8G) wifi Router UP to 1200Mbps Speed.
This list includes the different wireless speed router up to 1200mpbs speed. Depend on the price and hardware specification of dualband wifi routers.
 1: TP-Link AC900 Archer C50 Wireless Dual Band Router
2: TP-Link Archer C20 AC750 Wireless Dual Band Router
3: Netgear R6080-100INS AC1000 Dual-Band Wi-Fi Router
4: D-Link DIR-816 Wireless AC750 Dual Band Router 
5: Toto Link A2004NS Router
6: iBall 750M Dual Band Wireless AC Router – iB-WRD75EU
1: TP-Link AC900 Archer C50 Wireless Dual Band Router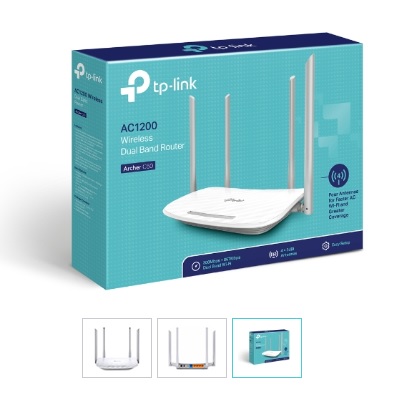 TPLink AC900 is a dual-band WiFI router up 1200 Mbps wireless speed. If you are looking best WiFi Routers under $100 for gaming purpose then go with TPlink AC900. In this Dual band wifi router, you will Get 300Mbps in 2.4Ghz and 867Mbps speed in the 5.8Ghz band which will best to get 200+ Mbps speed in wireless. TPLink AC900 archer 50 transmit power is 30dbm which is more than sufficient for a 2bhk home to get strong Wi-Fi connectivity in every corner. The reason for giving 1 number of TPlink AC900 router is a popular and top brand in Wireless and Network and a stable performance. After buying this router you don't require upgrade router every time when you increase your internet plan up to 400 Mbps speed.
Buy TP-Link Now Get 40% instant Discount on all Routers | Copy Coupon code 
2: TP-Link Archer C20 AC750 Wireless Dual Band Router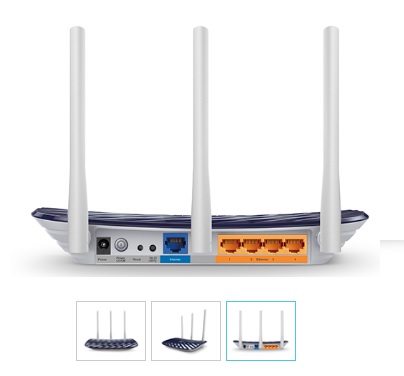 Yet another best dual band router again TPLink AC750. The difference is only wireless speed in 5.Ghz 433Mbps. If you are looking for best and cost effective dual band wifi router for 100Mbps internet plan than AC750 Archer C20 will be the best choice. This router having 3 external Omni antenna which will give you excellent signal coverage everywhere. The best thing about TPlink AC750 wifi router is its support guest network so you can safely share your guest password with your guest for temporary internet access. TPLink AC750 Dual band Router approx. price is 1500 INR in India
3: Netgear R6080-100INS AC1000 Dual-Band Wi-Fi Router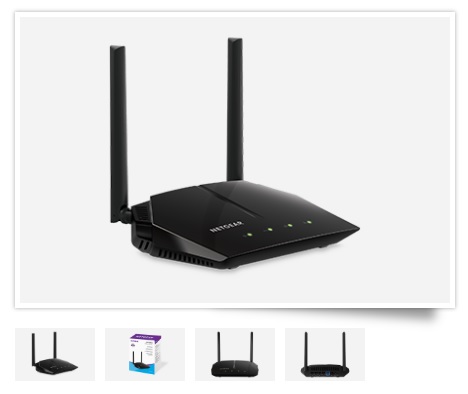 Next and another best Multi-Band Wireless Home router is well-known brand Netgear. Yes, No introduction required for Netgear as already a very old trust brand by millions of people worldwide. Netgear AC1000 Dual-band router supports up to 1000Mbps wireless speed which dived 300Mbps in 2.4G and 700Mbps in the 5.8G band. Netgear R6080-100Ins can be a best dual band option under budget for internet plan more than 100Mbps speed. A full supported A/B/G/N/ac standard with high wifi speed as well as signal coverage. This router physically having 4LAN + 1Wan Port with 10/100 Mbps. As the Interface is 10/100 1000mbps wireless speed can be the best WiFi router for gaming purpose which required high speed on wireless.
4: D-Link DIR-816 Wireless AC750 Dual Band Router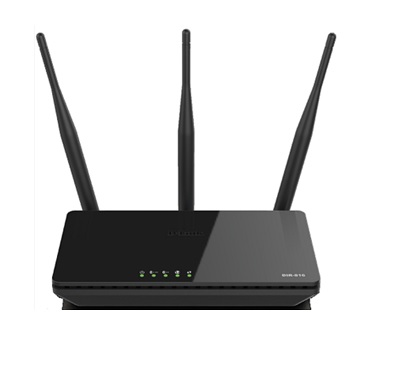 DLink DIR816 AC750 Dual band Wireless router is the next and best budget wifi router for gaming and high-speed internet plan. D-Link DIR816 router supports up to 750Mbps speed in wireless. Physical router having a 4LAN+1Wan port with 10/100 Mbps speed. 3 External Omni wifi antenna will give strong wireless connectivity. Looking for an under budget best wifi router with 2.4G and 5.8G frequency than this will be the best choice.
D-Link DIR615 300 Mbps Wireless Router Setup and Configuration.
5: Toto Link A2004NS Dual Band 1200Mbps Router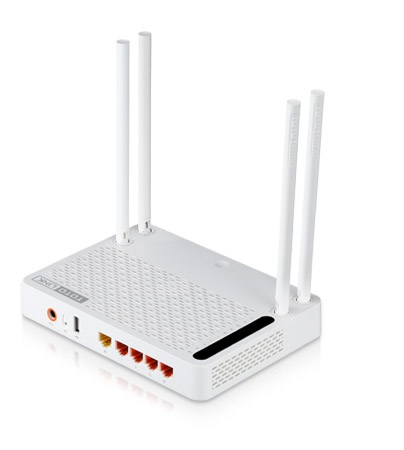 Are you trying to find the best dual-band 802.11ac standard wireless router for your home internet plan? Just go through the buying guide of best wi-fi router and you can easily choose the best and cheap high-speed Wi-Fi router for the game as well as the internet. Toto Link also has taken a place on the best dual frequency wifi router list because under 2000 Rs only. Toto Link A2004NS having 1200Mbps wireless speed with 4 external Omni antenna. 4LAN+1WAN 10/100/1000 Giga port give your more than 200Mbps speed in wireless as well as in wired. A best cost-effective best high-speed wifi router for gaming. TOTO Link A2004NS having a USB port to connect USB drive to work as network storage in the local network.
6: iBall 750M Dual Band Wireless AC Router – iB-WRD75EU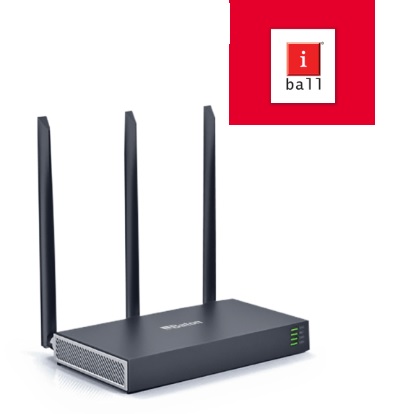 I ball a baton is a popular wireless series for wifi routers. Yet another best and cost effecting dual band wifi router range come with iBall baton. iBall Baton iB-WRD75EU is 750 Mbps is a best 802.11 ac router, which provides your 300Mbps+433mbps wireless speed. Iball 750M dual band wifi router having 3 5dBi external Omni directional antenna. 1 USB port and 4LAN+1WAN physical port with 10/100mbps speed. Router fully supported with security features like firewall, mac filtering, content filtering, URL filtering, and IP blocking.
To safer and faster wireless connectivity WPS and reset button available on the back side. Always choose the best price and excellent performance dual band wifi router with long range signal which will always come in budget. This is the best dual frequency wifi router list as well as buying a guide for wifi routers. Don't look price just compare see the feature and choose the perfect wifi router under budget.
Hope this post "Best Dual Band WiFi router under 2000" will help you to choose one of the best dual band routers among many brands. This post will answer the question in your mind while thinking about high-speed wifi router is "how to choose the best dual channel wifi router with stable wifi speed."
Related Post