why is my printer printing blank pages? get the simple and easy solution for this question if you're also facing blank printing with your printer.
Epson L Series Ink Tank Printer Printing Blank Pages [Solved]
Epson L series is an ink tank printer with multi-functions. In an earlier post, we have already described setup and installation Epson L405 ink Tank wifi printer. This post basically for those who facing blank printing issues in printer even a full tank of ink. It does not matter you use regularly or some time printer to take print and photocopy. The blank printing issue or only printing only color can comes at any time due to several reasons. There are many reasons when the Printer Printing Blank Pages. This post will help you to get out of blank printing issues from Epson L405, L220, L565, and any other printer models.
You may surprise when you waiting to print your photos in your photo smart printer and suddenly blank paper comes out without printing. There are many printer problems that can fix at home without calling the service center. IF you are own Epson or Canon any printer and suddenly stop printing than within a few steps you can solve it yourself.
Why My Ink Tank Printer Printing Blank Pages?
The printer printing blank paper can be due to different reasons. To solve no printing problem should go through the step to steps. Follow the steps to troubleshoot blank printing problems in the printer.
1: Ink finish or Low ink level.
2: Ink Tank full but no Printing
Check the ink Ink Status
If you are facing a bank printing issue then make sure your ink bottle not finish. The reason for blank printing can be No ink or ink level below to printer cartridge circuit contacts.
You can visually check the ink tank to confirm it is not finish.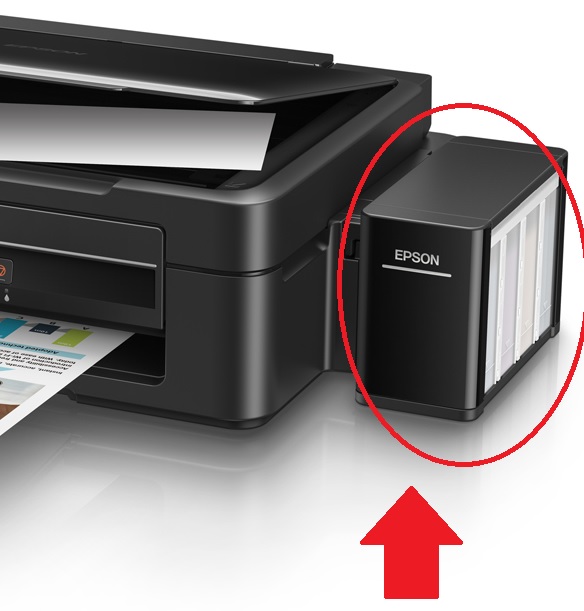 If your ink tank full of ink but still blank printing problems then follow the steps to fix the no printing problems.
Epson Ink Tank Printer Blank page Printing
Your printer not printing black ink or maybe printing only black print. solve the no printing or blank page printing problem from the printer maintenance option. Follow the instruction to fix the blank page print issue with the Epson printer.
Go to Control panelàDevices and printers
Right-click on the printer and go to "Printing preference"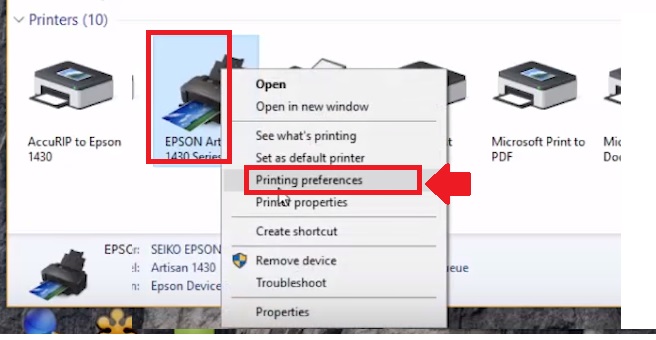 Go to the Maintenance tab as shown below image.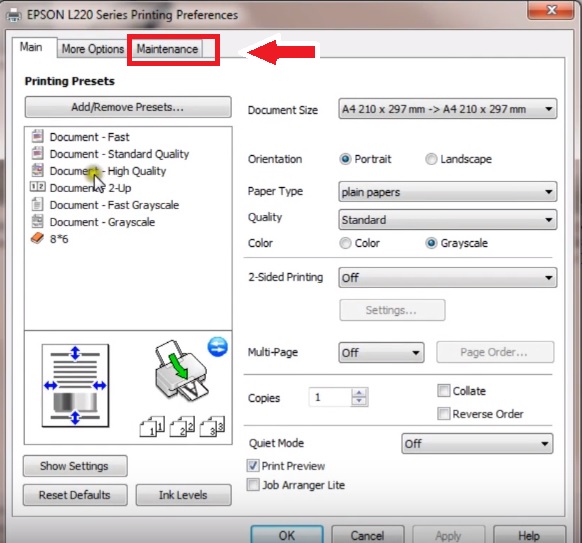 Do the maintenance steps one by one as shown below image to fix the blank printing issue.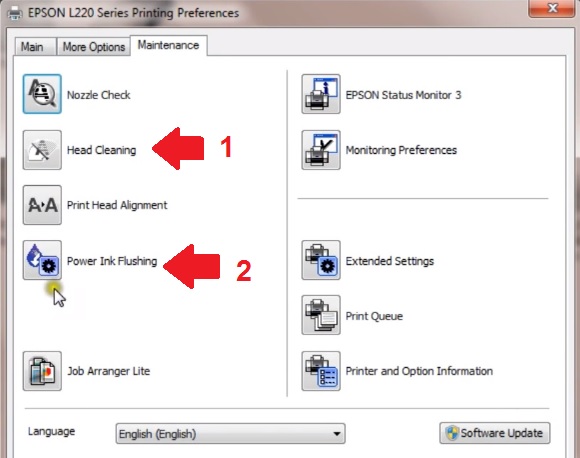 1: Epson L Series Ink Tank Printer Head Cleaning
While using color printer required time to time head and other maintenance processes to keep work perfectly.
Click on the "Head Cleaning" button.
Press the start button to start the head cleaning process.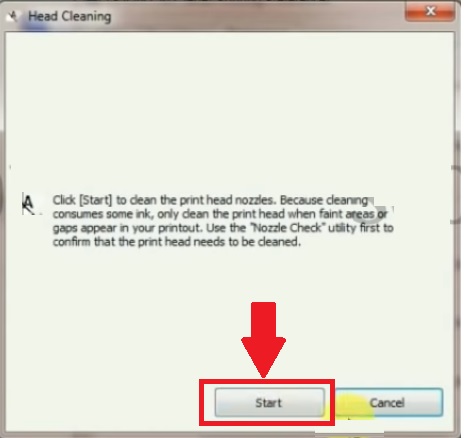 Head cleaning will take 40-50 second to finish the process as shown below image.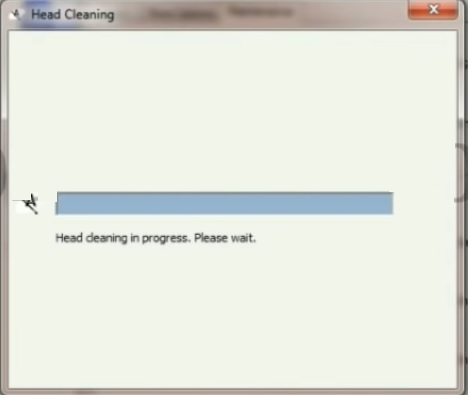 2: Power Ink Flushing
Once the head cleaning process finishes now start the flushing Power ink.
Press button "Power ink Flushing"
Click the OK button in the next windows.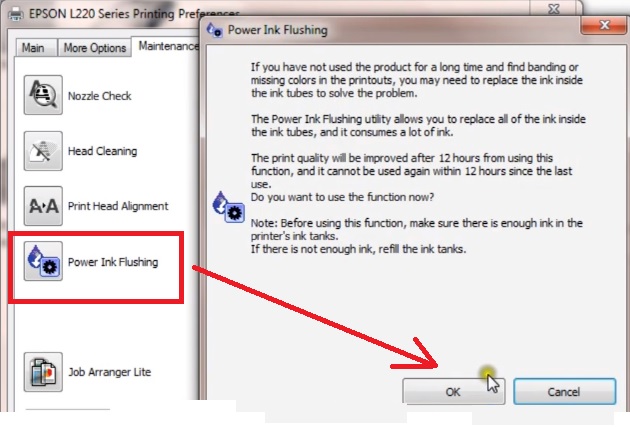 Ink flushing process will start as shown below image.
Wait until progress bard finish and get new pop-up windows.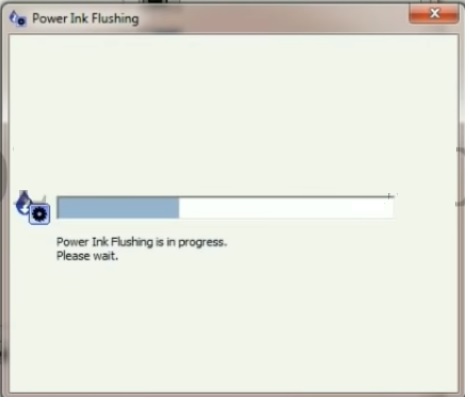 Finish the button to close the ink flushing process.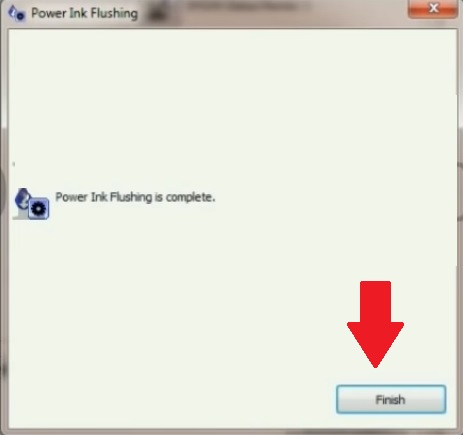 Also, use the Nozzle check and print head alignment process to maintenance your color printer from time to time.
Once all maintenance steps finish, you can try the print and check the Blank page printing problem should solve. If still facing blank printing or skip colors type in comments so we can look into the next possible troubleshoots.
This troubleshoot can use for any brand ink tank color printer if facing any printing related problems. This method can use for Epson as well as HP, Brother, and Canon printers
Related Post