How to Share printer in local Network with 3 Methods
Sharing any resources in networks makes easy to utilize by multiple users. Sharing a printer in the local network is a common and most used task in every small and large office. Buying a dedicated printer for every user is the costly job and its true we use a single printer in all over the network with share feature. Doesn't matter you are using Windows, Linux or Mac operating system when you think to share your one printer for multiple computers. Every printer can be shared and used in the network for printing remotely from any computer if they are using the same network.in this post you will get the solution of common issue "printer not found on network"  with any brand printer.you can see 3 methods to share your printer in the network and avoid all network error during sharing a printer with the wired and wireless network.
To sharing a printer to other pc required a network and it can be the wireless network or a wired network. If you have more than 2 users in office and having only one printer and do not know how to share one printer with multiple PC than you are in right place now. In this post, you are going to learn basic and important steps to utilize your single printer with multiple Computers.
How to Share Printer in Network with Wireless Network.
No need to buy multiple printers when you have one printer. To sharing printer your computer should connect in the same network doesn't matter it's in the wired network or wireless network. If you are using the wireless network in your office then make sure all PC connected to same Wi-Fi network to access printer for remote printing.
1: For Laptop connect through Wi-Fi
2: For Computer connect with Lan cable from the same WiFi router Lan port.
How to enable Share printer setting in Windows.
The only computer connected in the same network will not share your printer until you enable sharing for the same printer. If your office or home computer already connected in the network then you should enable share option in printer properties. Sharing option will enable from PC/Laptop printer connected locally with USB cable. Follow the below steps to see how to activate sharing printer in Windows and Mac OS.
1: In windows, PC go to Control panel from the start menu.
2: Open "Devices and Printers" option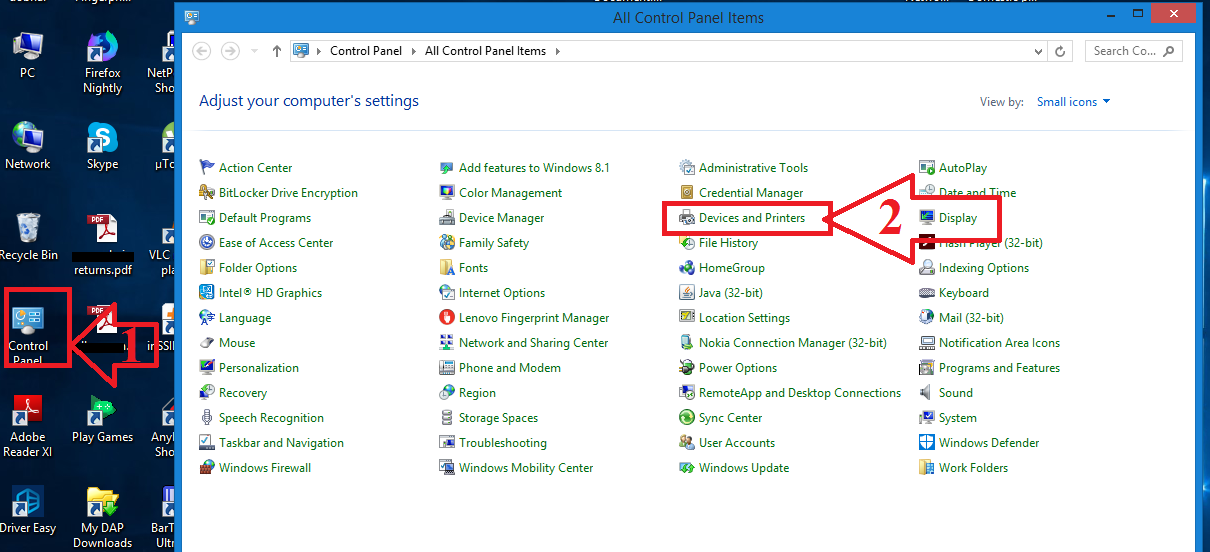 Devices and Printers – inside devices and printer you can see all printer installed in the computer and shared from the network. Not you can only share the printer physically connected to the same computer. You cannot share the printer connected to any other PC in the network. Now you have to go to printer properties to enable the share option to start sharing in the network.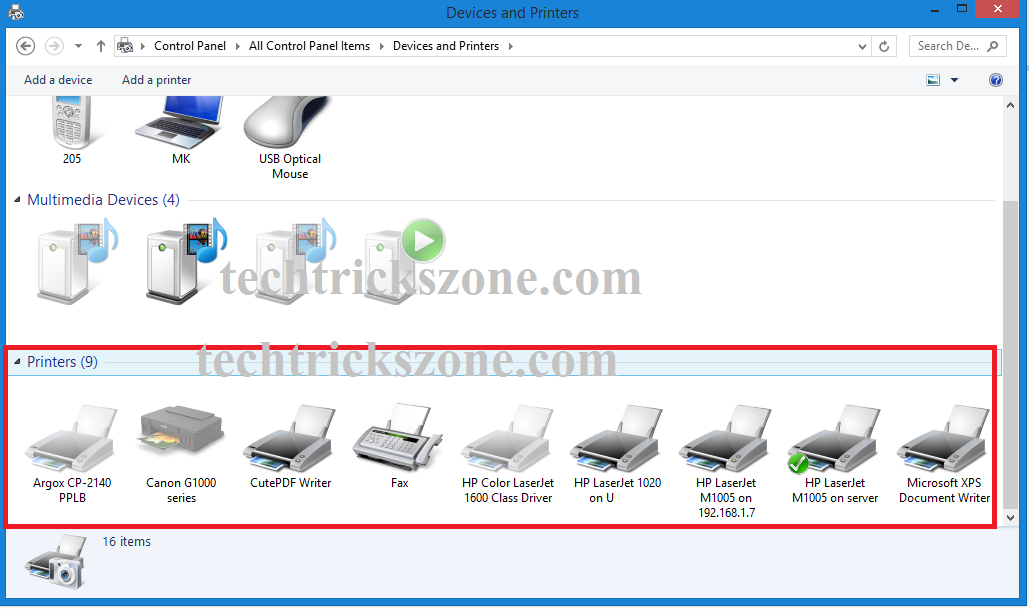 Read more:
Right click on the printer you want to share in the network.
Click on printer properties.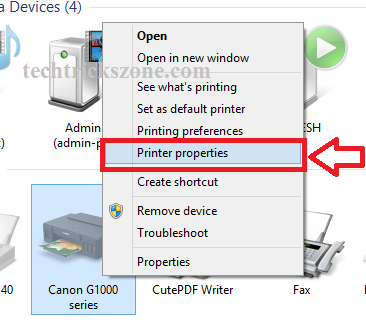 Now to sharing option with given steps.
1: click on Sharing
2: Share this printer – check box for enabling share option you can change share name for the same printer.
3: Click Apply and Ok button to confirm settings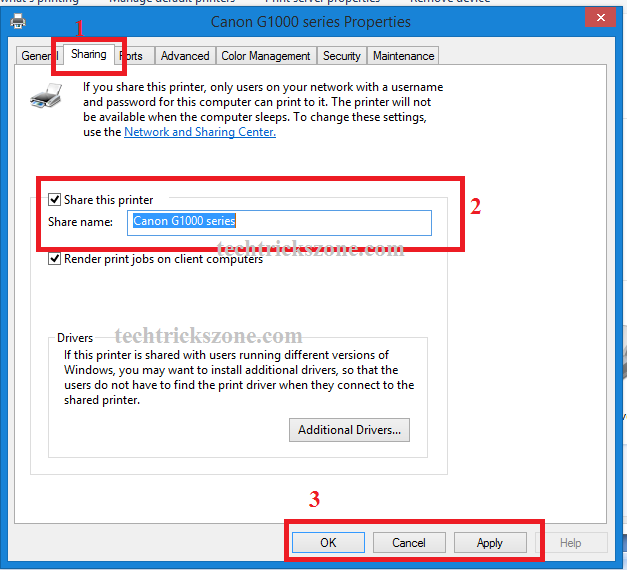 After click ok printer icon will show the shared icon with printer name.
How to Add shared printer in Network PC
After sharing printer next step is adding the shared printer in network computer remotely. There is three way to adding a shared printer in the network and any method can be used in the case facing issue with windows wizard to adding the printer from the network.
Method -1
Add share printer from Windows Add Printer Wizard option
This option is available in Windows Devices and printers for adding local and network printer.
Go to Control panel- Devices and printers
Click Add a printer option from the top menu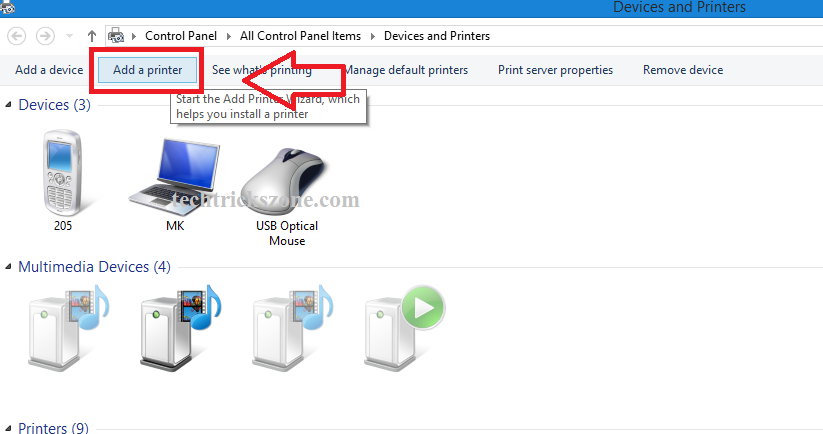 Wait for 5-10 second computer will search all printers shared in the network. Once you will get your printer name in list select printer and click next button as shown in below picture.
Note: if you get error printer not found on the network then please use method 2 and method 3 to add your printer in wi-fi and wired network to bypass issue.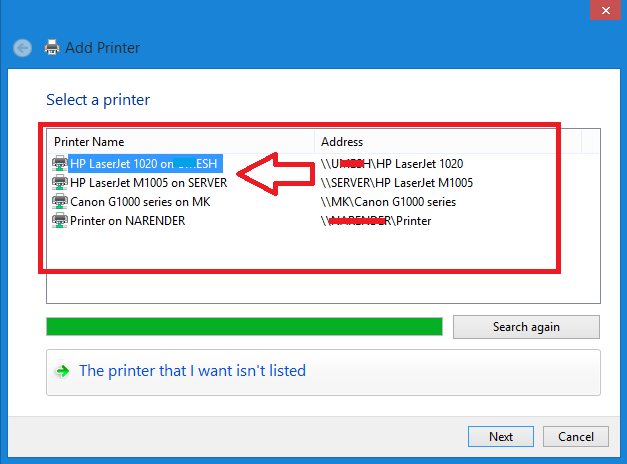 You will get next windows with "You've successfully added HP LaserJet on server" same you will get with your pc name and printer name. click next window to confirm adding printer.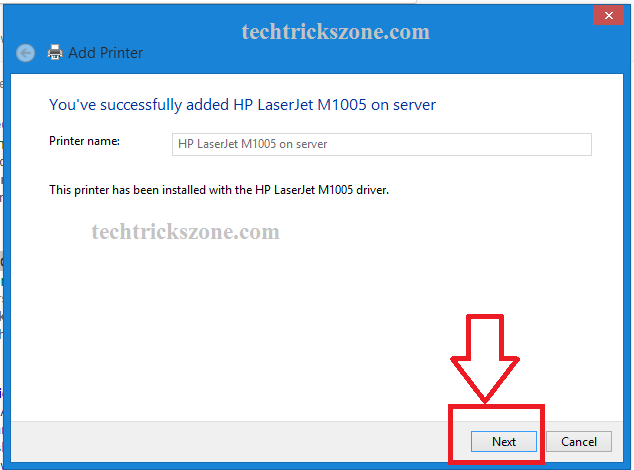 In next steps, you will get the Print a test page option to confirm printer added correctly. If you wish to test the printer click button and finish the wizard.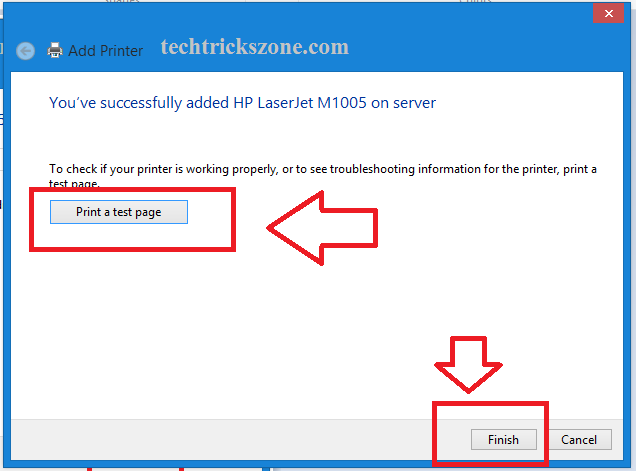 After finishing this wizard you can check printer name in your computer device and printers windows. You can set as default printer with right click and set as default printer option from the menu list.
Method 2:
This method connects the printer with IP Address assign to the network computer. Every router provides a unique IP Address to every computer and Laptop using the internet. So another way to connect shared printer access via IP Address. See the complete method how to add network printer with IP Address.
1: First see the IP Address of Computer where Printer physically connected with USB cable.
To Check IP Address open RUN and Type "ncpa.cpl" and hit enters.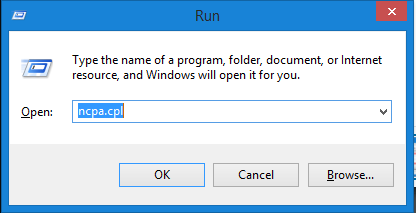 You will get all network adapter installed in PC/Laptop
1: Now double click on Network adapter connected to the internet
2: Click on the details button to get IP Address information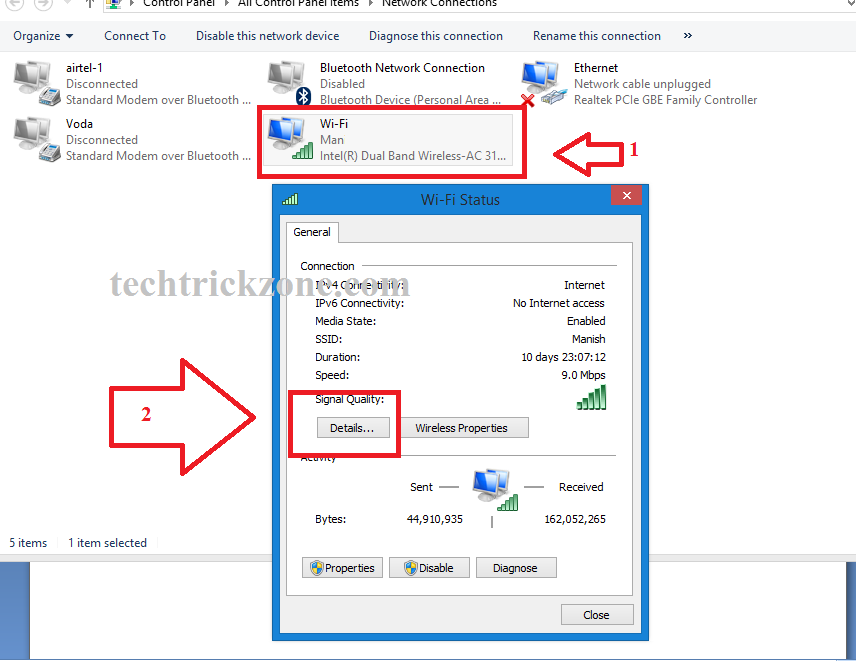 IPv4: note this IP (192.168.1.21)  Address and go to computer and laptop you want to connect shared printer from the network.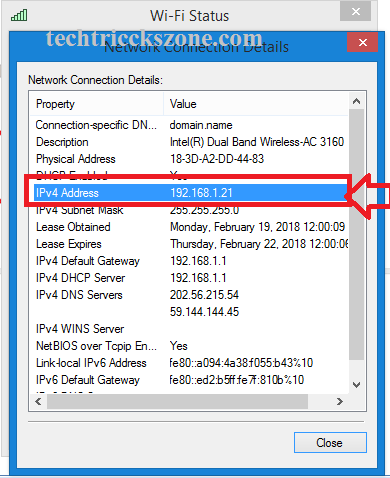 From Network computer go to run and access the computer with same IP address we taken in above steps.
1: Open Run command and type "\\192.168.1.21" ( use your IP Address here which you got from details.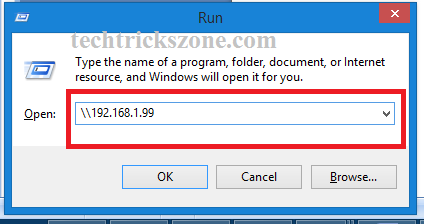 After hit Enter you will get all shared folder and printer details from IP Address you access.
1: Now find the printer you want to connect from shared list.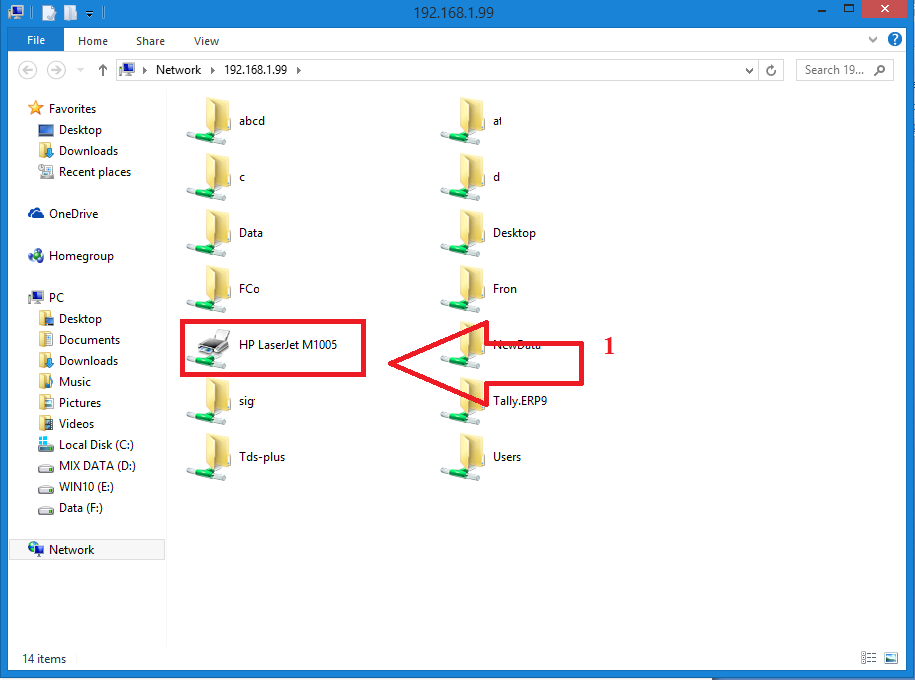 Select Printer and Right click mouse and click Connect option from the menu.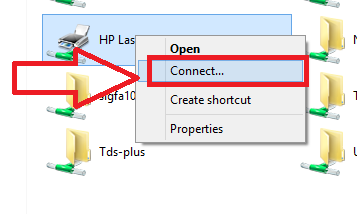 Windows will take few second to connect remote printer once this popup windows hid you can check printer in Devices and Printers for shared printer added.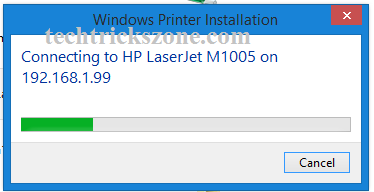 Method 3
The third method uses computer name for accessing shared folder and printer from any computer connected to the same network.
1: go Run and use  "\\computername"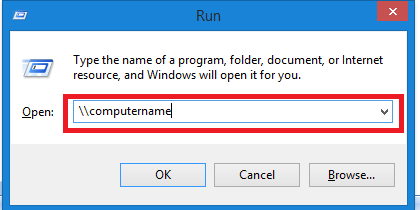 One you will hit enter you will get all shared printer and folder details as shown in method 2.
To connect printer follow the method 2 after access shared folder and printer.
Read More
Network Printer connected but not print from other Computer in Network
Network Printer Command sent but not printing this issue you may also face most of the time in the network. When you test print you get test print sent to the printer but didn't receive print from network printer. This is the common problem on the network printer. Not to worry you will get the permanent solution for this type of problems. To resolve network printer printing issue follow the steps below.
Go to 1 :- Control Panel – Network and sharing center
2:- Click Advanced Sharing settings

Turn off password protected sharing.
Save the change and now print.

This is also the solution if you looking "how to turn off the password for network share" or how to disable password option for folder share on the network. "Can't turn off password protected sharing windows 10"
If you get any type of error during all methods you can comments so we can provide your solution for same.
Related Post: