Best Free Tools For Wi-Fi Hotspot Signal Testing
Free Wi-Fi Analyzer and Signal Testing Tools
IEEE always working on technology to get next level performance every second. So Wi-Fi technology also is going up to next upgraded level every day. before few year ago when wireless technology discovered we get speed in kbps and day by day we get speed 2Mb then 11Mb and 54Mb. If we talking about today Wireless technology than we feel happy because we get almost cable connection speed over wireless also.
When technology grow and become popular than its also start make congestion of network, everyone know Wi-Fi work on a RF (radio frequency) so with increasing of user its make a high level network congestion in air and we start get poor connectivity . This frequency congestion called interference and we cannot see visually frequency interference so we required some tools to get the air congestion of frequency broadcasting by many wireless devices.
How to see Wi-Fi signal Interference
If you are a network professional than you must understand about RF interference but non-technical face problem in Wi-Fi they must understand about frequency interference first. Actually when more than same frequency air in a single place than they overlap each other and create interference. When frequency over lap each other than its effect Wi-Fi speed and our internet speed goes down every time.
Inssider
Inssider is a free tools for analyzing and testing of Wireless frequency. It's a most useful tools for network administrator to manage their wi-fi networks signal strength and stability
you can check RSSI , Mac-address, Channel No. , Vendor information, Data Rate, Security Type, Network Type, Signal Strength Graph. Refer to picture given below. Inssider support both 2.4Ghz and 5Ghz band to analyze and show signal strength of each Access point broadcasting. You can also see the graphical status of signal fluctuation to know to your Wi-Fi network stability and disturbance due to interference. Its support windows and Mac both operating system. You can download free version and paid version with pro feature from official metageek.com.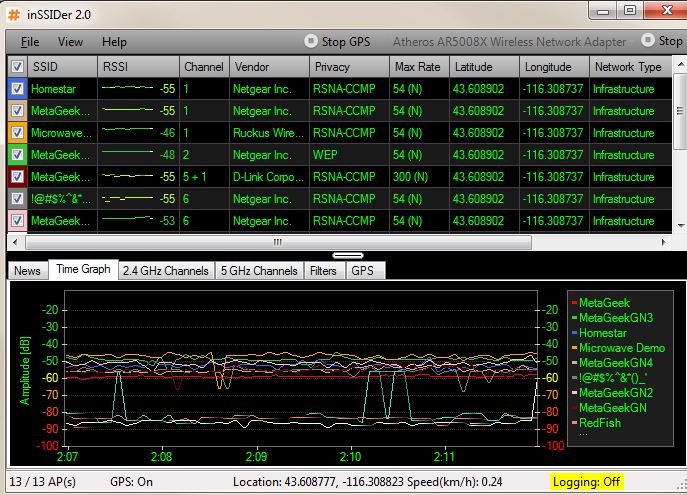 Download  inSSIDer Office   Free Version Now
Network Stumbler :
Network Stumbler also a very good tools for testing Wi-Fi signal strength. its show you SNR value ,Vendor Info, Mac-Address, RSSI, Refer to Picture given below. Its sniff the network signal from varios Access Point and show with Mac details, Vendor details and SNR valur and RSSI status with number and graphical value.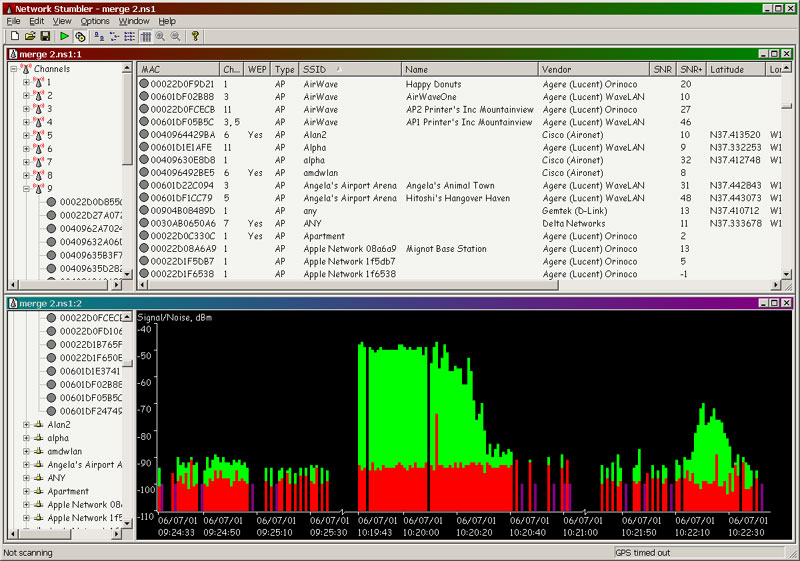 Xirrus Wi-Fi Inspector:
This is another good tool for Testing Wi-Fi Signal testing. Its show you all nearby Wi-Fi signal, Mac address, IP information, DNS information to the connected network. Xirrus Wi-Fi analyzer and signal testing tools compatible for windows. It's also Detect rogue (unauthorized) APs to protect your network from unwanted attacks. With Xirrus you can also view your wireless settings and Network connection status.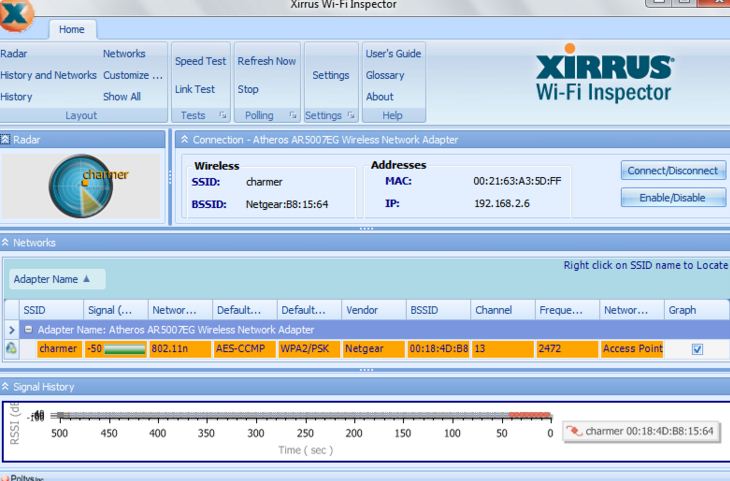 Download Xirrus Latest Version
Wireless Mon:
Wireless Mon is a tool for monitor the status of wireless Wi-Fi adapter(s) and gather information about nearby wireless access points and hot spots in real time. Compatible with windows Xp, Vista, windows 7 and 2003. You can also map you AP with GPS logging for signal strength. Wireless analyzer tool will help you find your Wi-Fi antennas are connected properly and working fine as they should work. Wireless Mon will get you details information about each and every Wireless device connecting to you network which will help you to make stable network connectivity always. This will show you signal strength as well as data rate of every AP also if all AP using same Wi-Fi SSID name. It will show you connected AP security type data rate and signal strength.
Download  Wireless Mon Free Now
Acrylic WiFi professional – Network troubleshooting
Acrylic Wi-Fi analyzer on of the best tool to manage Wireless access point for small and large network both. Its support  802.11/a/b/g/n/ac sniffer and Wi-Fi networks analyzer.Maximum data rate supported by access point with AP client packet  retry rate information. Its completely wire shark integration supported and packet viewer  with complete WiFi connected device  details and unlimited inventory supported. Acrylic trail version available free of cost for 30days and paid version with pro feature with unlimited validity.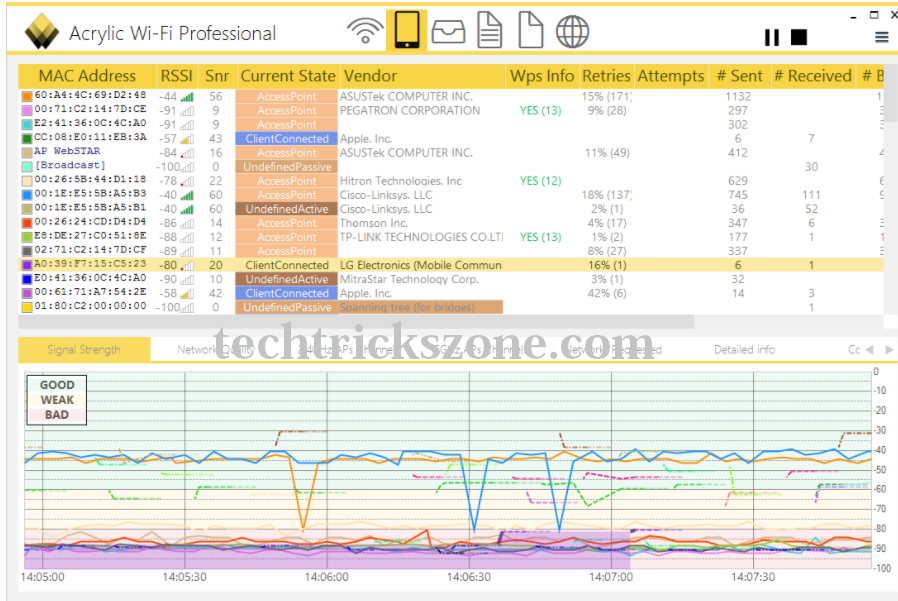 See Also –