Are you still using old slower Bluetooth technology to transfer your photos and videos in the latest phones? just be updated and use the 100x time faster android file transfer apps to save your time as well as the quality of pictures and movies you transfer. get the best shares apps to send files to android from pc and pc to android and iPhones. Read full to know The best apps for file transfer from android to Mac, Windows PC.
5 Best File Sharing Apps for Android, I Phone and Windows
Technology changing the way of life every day every second so we try to follow technology. Smartphone becomes a great technology revolution in human life. If we compare old life and this life then human life now faster than the old lifestyle. Its all of possible because of technology. Where before we take so many days to send any picture, document one place to another place. Now we can send any image, the document within a second to every corner of the world because of smartphone file-sharing technology. Technology always makes life easier so we are trying to get details about best file sharing apps for Android, iOS, and Windows platform to save your time to compare and find from different palaces.
Although every phone has a Bluetooth feature for file sharing. But  Bluetooth takes a long time to transfer any file because of technical limitations. Due to the limitation of transfer speed, it takes a long time to send any large file one phone to another phone. After developing an android operating system there are many people who have developed the application to make file transfer easier with the phone. If you think how to access android files from pc with using apps than the answer is wifi direct is the technology behind it. The mechanism behind the file-sharing apps is using wireless to transfer the file. wireless give faster speed when transferring any large file with file transfer apps.
How to Change Comcast Xfinity Router WiFi password
What you can Transfer with File Sharing Application
File sharing application is the best way to share photos, videos, songs, document and other multimedia type file from one phone to another phone. The top file-sharing services also support to share installed apps and updates from one phone to another. You don't need any technical knowledge and expertise to use this type of application. All file sharing application developed with the easy user-friendly interface to understand every person. File transfer apps should be easy to use so anyone can use it.
Now don't search private photo sharing sites where already best apps available using wifi file transfers. turn our Wifi Hotspot into the file-sharing way. It doesn't matter you are an Android user or I phone user because of file sharing apps available for all platforms.
1: SHAREIt: Best Photo video sharing apps
---
Shareit is the best Application of 2016 and 2017  and 2018 for file transfer from PC, Tab, and Mobile phone. It's a very useful application for non-technical person because it's very user-friendly. Share it app free download available on play store. SHAREit especially Very useful for big-size file, Movie, and Software, document apps transfer one phone to another phone. This Application now also supports password protection for connecting with mobile to pc and you can connect it with a simple QR code scan feature. File transfer apps should me multi-platform supported which useful to file transfer in mac, windows, and Android. ShareiT is the fasted and popular way to transfer data from android to android free.
The latest version of ShareIt will let you provide an option to connect with PC to Mobile with password keys. So you can just enjoy the updated version of ShareIt. in an earlier option, share it gives you to share the file from mobile to PC just scan to connect your PC from the phone.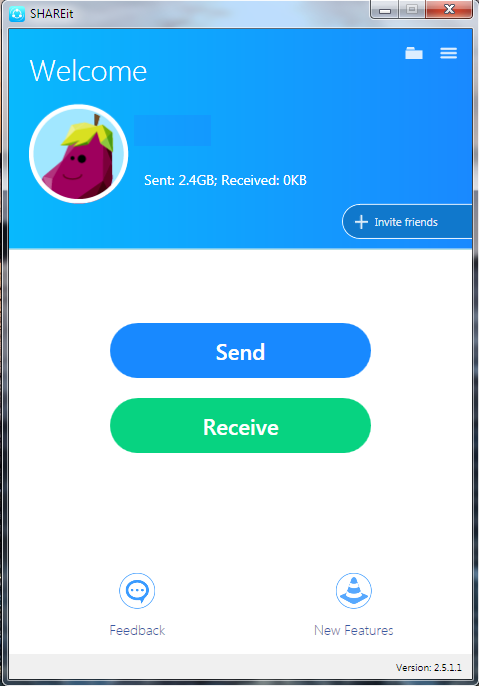 Platform: Windows, iOS, Android, Computer.
Price: Free
Download SHARit for Desktop | Download SHAREit for Android | Download SHAREit for I-Phone
2:  Xender: File Transfer, Sharing:
---
After SharEit, Xender app file transfer & share the next best option for transfer files without internet on Desktop /PC/Laptop/Tab and Smart Phone. Xender based on an FTP client-server protocol. With xender, you can transfer pictures, videos, music without installing in pc. You can just open Xender through the web browser and get all data of your phone just select and download it with one by one or multiple. These is the apps for transfer data from android to android free and android to PC.
In another way, it's not wrong if we consider the best ShareIt alternate file transfer application for all platforms. Xender also the answer of how to transfer files from android to mac because its web-based for PC and Mac so try with any operating system.
Xender Work likes Share-it. You can download it from the Play Store free of cost. You can Track your transfer history anytime, Xender also shows real-time file transferring speed of connectivity.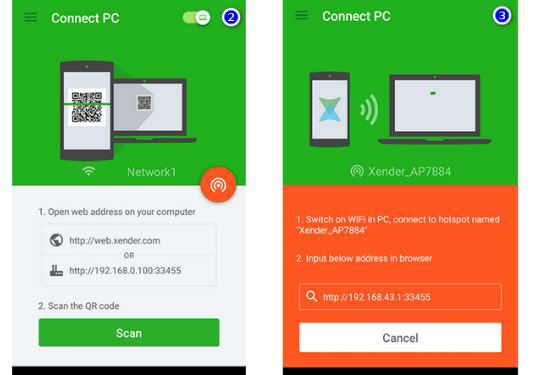 Platform: Windows, iOS, Android, Mac OS
Price: Free
Download Xender for Android Now
Free Download Xender for I Phone Now
Download Xender for Computer Now
3:  Superbeam | Best File sharing Apps for Smart Phones
---
Superbeam yet another best alternate for file sharing apps for android and I phone users. Superbeam apps give you a managed user interface to get the categories menu list which makes it easy to find file type on the phone. It comes with free and paid version both, Free version will give some limited feature and contain add but if you go with pro version you will get the additional free application with the extra feature.
Superbeam file sharing application gives you the power to transfer pictures, Movie, Songs, Document and many more file type quickly from one storage to another storage as well as computer. superbeam one of the amazing sharing apps for Mac and Android both. This the best file sharing app between android and pc to transfer any size file.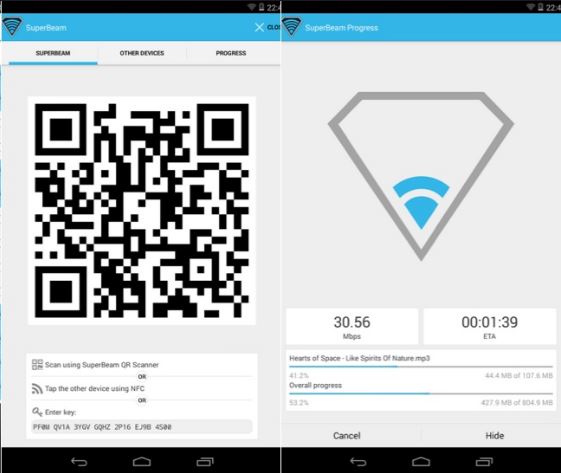 Platform: Windows, Mac OS, Linux, Android, iOS,
Price: Free (Desktop Version Paid)
Download Superbeam Apps Free Now
4: Pushbullet | File sharing apps for Android,I Phones
---
Pushbullet apps let you more advance features with file sharing. it's not just a file-sharing application but it gives your browser extension for link sharing, you can do local chatting with friends. Its give you feature for sending the text message with phone and PC.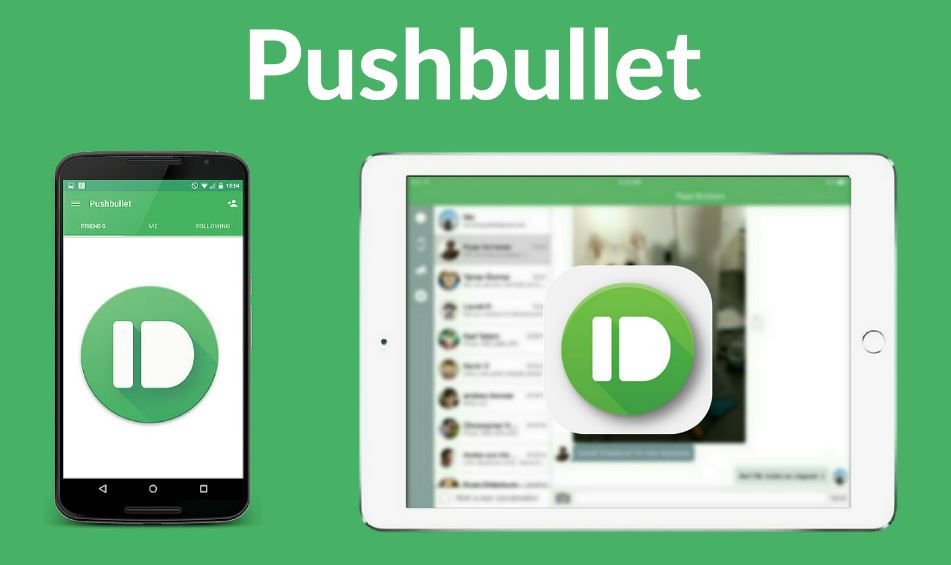 Platform: Android, iOS, Windows and All browser extension for link sharing
Price: Free
Download Pushbullet Free for Android, I Phone and Windows.
5: Send Anywhere | Any Size File Sharing Apps
---
Send Anywhere help you send the larger file from mobile to pc, PC to mobile, from the various platform. Its available for Android, iOS, Windows, Kindle for mobile. For PC its available for Mac Os, Windows PC, Linux OS, for browser extension its available for Google Chrome, Whale Extension, WordPress plug-in and many other supported types available in the official website. this apps is the best cross-platform file sharing app with any size of files. Looking the best file sharing apps for business that you can try to send anywhere.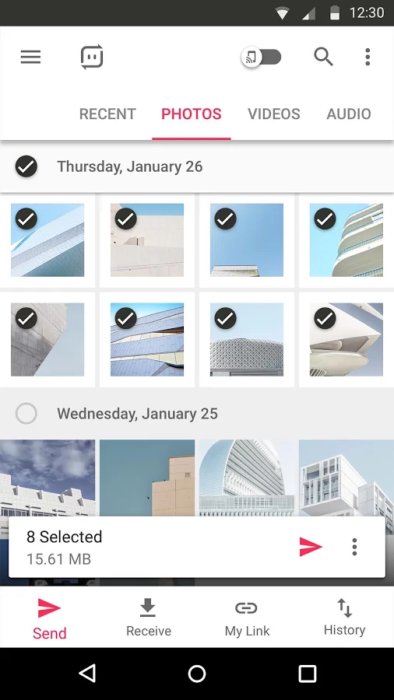 Platform: Android, iOS, Windows and All browser extension for link sharing
Price: Free
Download Send Anywhere Free for Android, I Phone and Windows.
Conclusion:
how to transfer large files from pc to pc? the answer is only WiFi direct service which is behind any share applications. so every file transfer program absolutely free on Play Store and Apps store just give a try to share HD movie and compare the performance and transfer speed given by the above apps. some apps also give your the feature to access computer files from android phones. so the conclusion is simple to use don't waste time moving file one phone to another phone by using Bluetooth when to get The best apps for file transfer from Android to Mac and Windows PC.
Related Post