Changing Theme on Twitter is the bit easy as change profile picture in twitter. within a second you can choose the different type of color theme and customize according to the chosen design of your Twitter profile. see the fast way to know How to Change the Theme on Twitter app with quick steps.
How to Change the Theme on Twitter?
Twitter is one of the most popular social platforms and a large number of the user engaged social network site. Everyone using twitter today and use the medium to talk with the family friend all over the world. Its 100% free social network site and its feel good when we can customize color and outlook of our profile. Yes, its true twitter gives you settings option to change the theme color of your profile and can be changeable every text color and link color.
We always try to give you latest feature and updated contents so we do lots of effort and research to provide you best useful post. In this post will describe you step by step how can twitter theme customize? If you are a new Twitter user and not happy with twitter default theme color so it's the useful post for you to make your choice color.
Follow given steps for Change Twitter Default Colour to Different Colour.
 How to Change Twitter Design Colors
Login Your Twitter Account
To change the twitter theme user must be login to do any type of changes. so login your twitter account follow steps.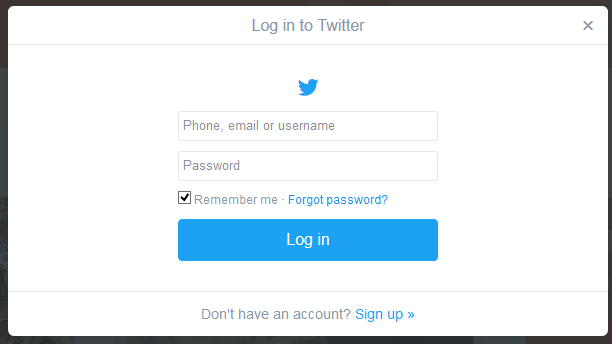 ---
Go to your Profile Name to Enter Profile Settings
Click on profile name in the left side to enter in edit profile option.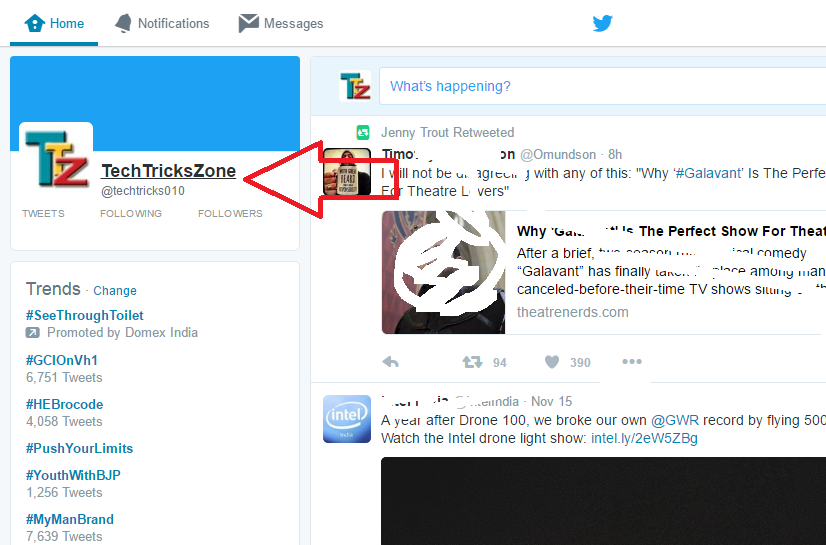 Click on "Edit Profile" Right side Button
The theme is a part of the profile so you have to edit profile to get theme change option. See the left side edit button to enter in profile editing mode to switch your theme with different colors.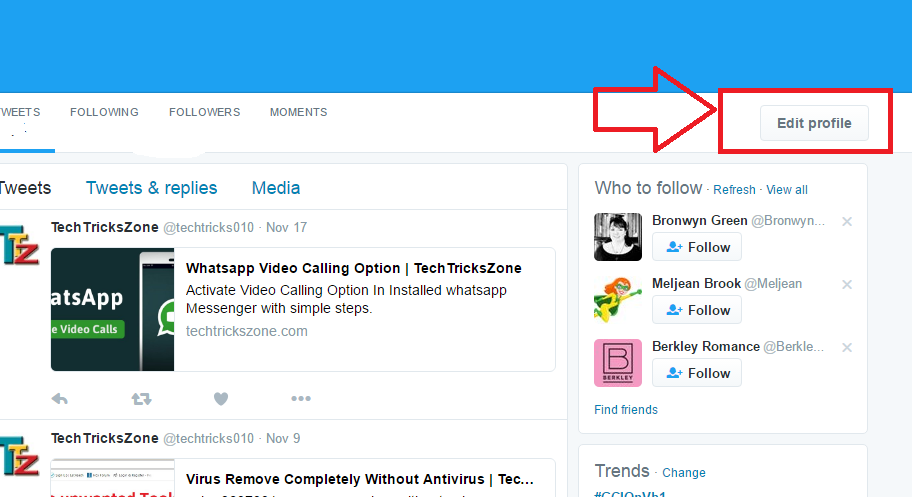 Click on "Theme Colour" from Left side setting list
Theme color will show you colour table to select the color for you profile.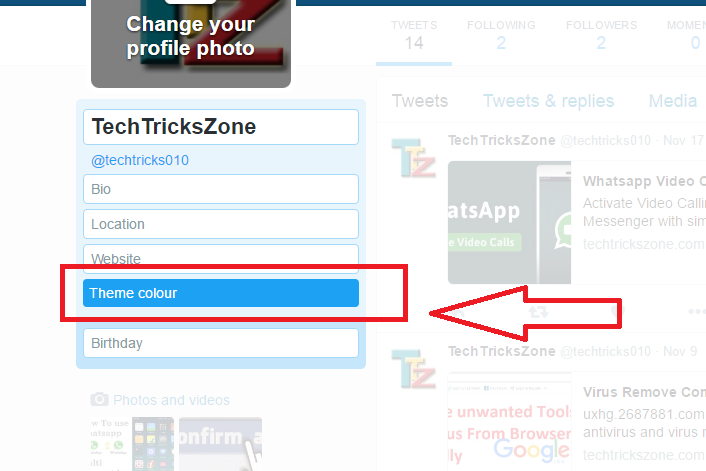 You, Will, Get Color Option-Click on Color you want to choose for your profile.
Select your choice color from the color box it will be selected and profile color will change. You have to save apply to keep this theme color otherwise it will revert to the default color.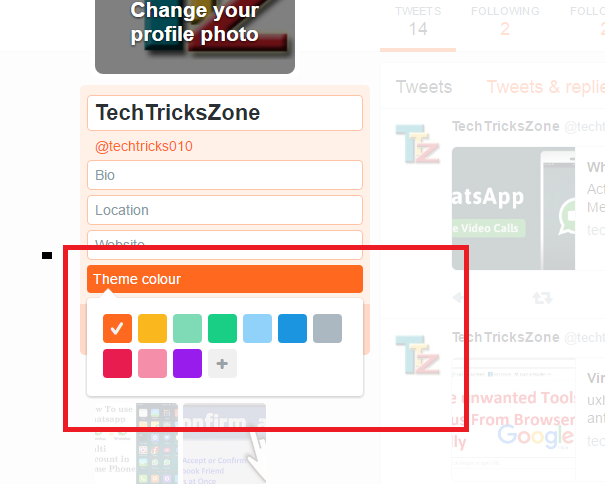 After choosing the new theme color clicks on save changes button from right side to apply your new theme.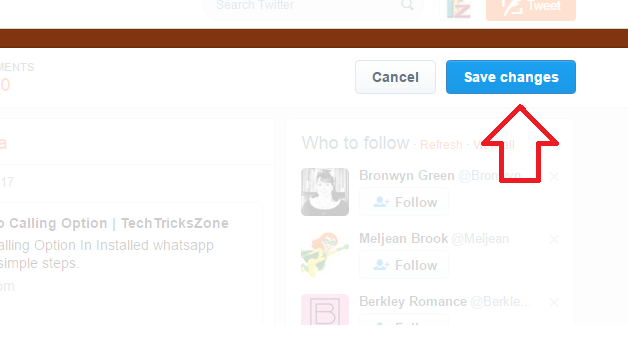 Click Save changes button and enjoy the new look of your Twitter profile and feel a new profile every time when you switch twitter theme from mobile and computer.
Read More:
Twitter Keyboard Shortcut code to use faster
Every website or social network site provides a shortcode for the keyboard to make easy and fast use of any website, software. Twitter also gives you a power of tweet fast, reply fast, like fast and much more with its keyboard shortcode. The first question is how to enable keyboard shortcode and how to get details of twitter keyboard shortcode
To use keyboard shortcode you must know the shortcode of twitter profile to operated your twitter account more faster without using the mouse cursor to find an option.
Twitter Shortcode Complete List.
To get Twitter keyboard shortcut code click on profile picture in left side.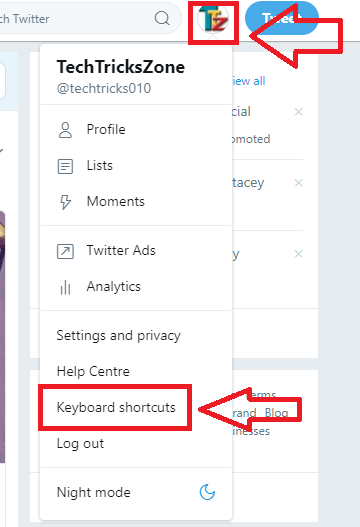 See the 3 option from bottom in setting menu "Keyboard shortcuts" click on the option you will get twitter keyboard shortcuts list.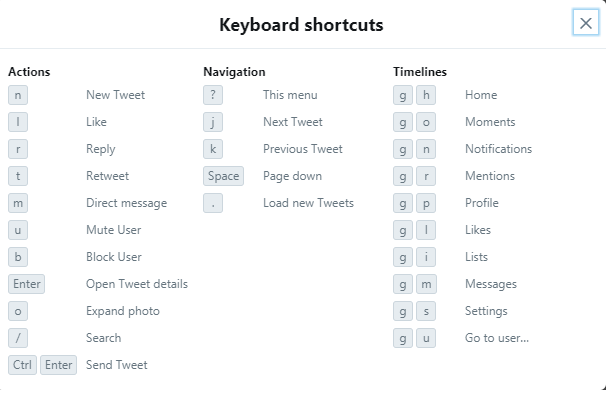 Download Keyboard Shortcuts List in PDF
twitter-shortcode-download-file
N – New tweet ( Login twitter profile and press "n" in keyboard new tweet window will open.
I – Like (Press I to like Tweet)
R – Reply
T – Retweet
Keyboard shortcuts
Actions                                                    Navigation                                          Timelines
New Tweet? This menu                       g h                   Home
I                       Like                                j                   Next Tweet                        g o                   Moments
r                       Reply                                k                Previous Tweet                 g n                   Notifications
t                       Retweet                         Space          Page down                        g r                    Mentions
m                      Direct message                                 Load new Tweets             g p                   Profile
u                        Mute User                                                                                      g I                   Likes
b                      Block User                                                                                        g  i                Lists
Enter                Open Tweet details                                                                      g m                  Messages
            Expand photo                                                                                    g s                   Settings
/                       Search                                                                                               g u                   Go to user…
Ctrl Enter Send Tweet
Using keyboard shortcuts for Twitter will make your faster experience without searching any option one by one. Get this shortcut table and do everything with the just single character in the keyboard.
Related Post