Find the list of best GPON OLT to change your wireless network into the Fiber network and deliver the 1 Gbps internet plan
Best GPON and EPON OLT (Optical Line terminal) for Fiber Network
GPON stands for Gigabit passive optical network and EPON, Ethernet passive optical network. GPON and EPON both are related to optical network but there is a difference of speed. If you are planning to start your fiber network or looking for convert you Cat6 cable network to fiber network than you should know the GPON and EPON.
Due to the limitation of CAT6 cable network length and interference in Wireless network fiber technology fill the space quickly. With the fiber network, you get more speed with more reliable instead of wireless and Cat6 network. In this post, I will share you best GPON and EPON OLT device for Fiber network. I always clear before buying any OLT please make sure all the feature and price-related information on the official website. We get the rating date from various online survey platform and user reviews so always cross-check the things.
Hardware Understanding the GPON and EPON OLT
To get the best OLT for your network you must understand first hardware of GPON and EPON OLT. Here understanding about the hardware means you should know the type of OLT available with GPON and EPON ports and Ethernet ports.
OLT comes with different GPON and EPON ports.
2PON Port GPON OLT / EPON OLT
4PON port GPON /EPON OLT
8 PON Port GPON / EPON OLT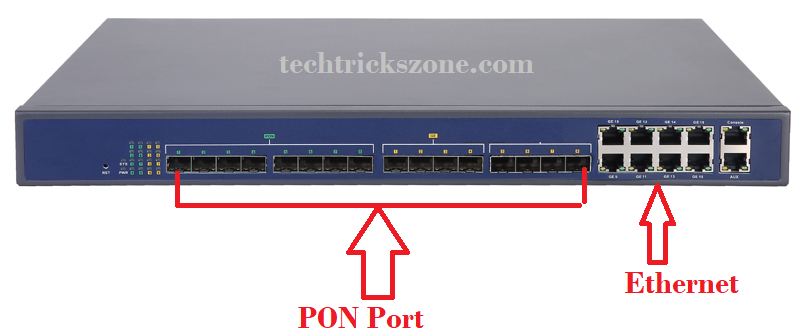 1 PON port can split 64 ONT / ONU (Optical network unit)
See how OLT and ONT work in Fiber Network here
After a brief description of OLT device now proceed to best GPON OLT with 4PON and 8 PON ports.
Top Best GPON OLT Device with 8 PON port
How to find the best GPON and EPON OLT for large fiber network is a big question. Best should be reliable, secured and with all advanced feature to get complete network performance.
Huawei OLT

ZTE OLT

Zyxel OLT

VSOL

UBNT
1: Huawei GPON OLT

Huawei a well-known and trust name in IT industry since a long time. It's one of the best OLT (optical Line terminal) device with multiple PON port option as per your network requirement. Huawei OLT supports full feature which never let your network down with reliable and standard speeds. Huawei OLT comes with both L2 and L3 feature and all QOS option to make easy manage your fiber network up to last mile connectivity (ONT).
Get Huawei GPON OLT full Specification in PDF
2: ZTE GPON OLT
After Huawei GPON OLT next good option is ZTE GPON OLT if you have the budget to make your network best and smooth with secured. ZTE and Huawei both brands are a commercial enterprises level brand which has the capability to manage large networks. So always go with best so when your network and business growth you can still manage without replacing and extra investment to upgrade it. ZTE GPON OLT is available on multiple PON port option with small and larger network size.
3: Zyxel GPON OLT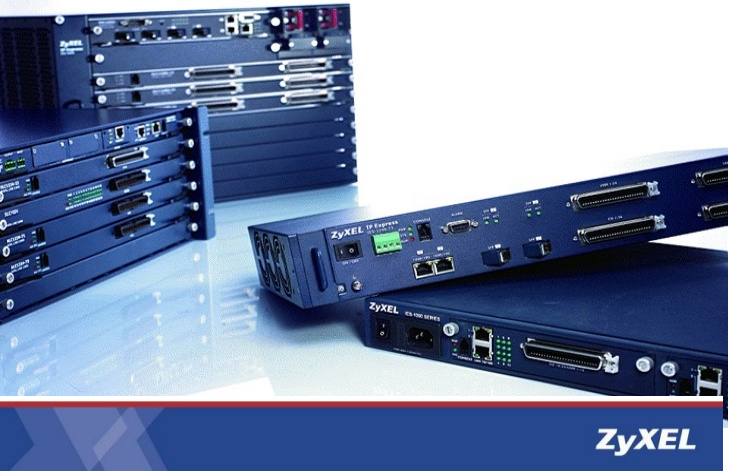 Next, best OLT name is Zyxel which is also well known by everyone who uses networking products.in next option you can Zyxel GPON olt for your networks. Zyxel OLT comes with fully latest feature such as IPv6, option 82, traffic protection and much more.
Get Full Specification of Zyxel GPON OLT Now
4: VSOL GPON OLT
 A cost-effective Optical line terminal solution for startup fiber network with the best feature. If you looking for the best but least price than VSOL can be the option for you. You can get VSOL GPON OLT available as per your location dealer. Start your fiber network with 2PON port or 4PON port OLT which you can spilt up to 64 Client with ONT device.
Get Full VSOL GPON OLT Specification
5: UBNT GPON OLT

UBNT a name which don't require introduction in the wireless industry. After producing the best and most reliable wireless solution UBNT comes with GPON OLT. Most of the Network provider only prefer UBNT brand fo their networks. If you are planning to convert your Wireless network into a fiber network than you have the choice to keep your favorite brand with different technology. Yes UBNT GPON can be your next best fiber GPON OLT.
To know more about UBNT GPON OLT Specification Click Here
Related Post