List of Fiber Optic Tool kit for Install and Manage network
Are you an internet service provider or system integrated to provide service for the management and installation of a network? This post important for all who manage a fiber network for their own company or for internet providers. Today technology moving to the next step where we are crossing the speed limitation every day. When we limit on Cat6 network due to length and speed limitation now the fiber taking replacement of every copper network. keep these important fiber optic tool kit for Design, Installation, and Manage Fibre Networks to keep away problems from your network.
Apart from important tools, there are other fiber device OLT, ONU, ONT required to start a fiber network design and manage to see here more about fiber device.
To manage and install of fiber networks there many important and useful tools required to avoid misuse and wrong implementation. Fiber cable speed capacity is more but the fiber cable laying procedure is the most important task. Using fiber tools and installation machines very important to provide quality and professional work.  See the complete list of fiber machines and tools with usage on a fiber networking structure.
Fiber Optic Tool Kit for network management and installation
This list fiber optic tool kit will helpful and important for you if are planning to start a new fiber network or thinking to switch your Cat6 network to a fiber network. Using a proper fiber optic toolkit will be a faster and reliable network implementation with zero revenue and data loss chances.
1: Fiber Splicing machine
2: OTDR(Optical time-domain reflectometer) machine
3: Power Tester
4: Visual Fault Locator (Red Light Fiber Optic Cable Tester)
5: Cable Cutter Stripper and Fiber Cleaver
This list sorted as per price range. Means the high price to low price range.
1: Fiber Splicing Machine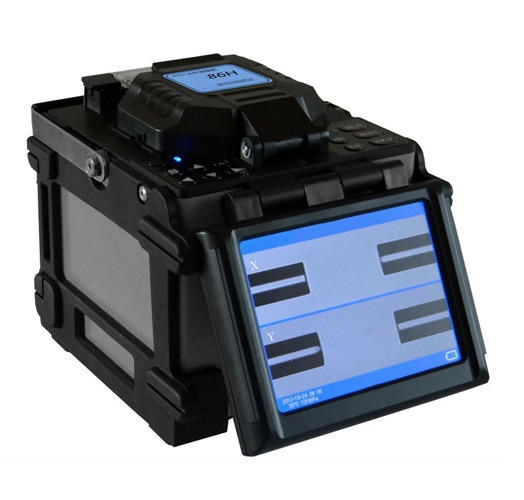 A fiber splicing machine is a tool to use to joining to optical fiber cable end to end with heating. Spicing machine important for termination and connecting any fiber cable to client endpoint. The main cable lay from the main server room with a multi-core so when we want to terminate any core with a particular client site connection it's only possible with fiber splicing machine to splice the single fiber cable to the fiber splitter box. while buying a new Fiber Splicing machine don't forget to get a user manual for how to use a fiber splicing machine in the fiber network.
There are many Fiber Splicing machine brand available in the market with a price range starts from $1500 approximately.
2: OTDR (optical time-domain reflectometer) machine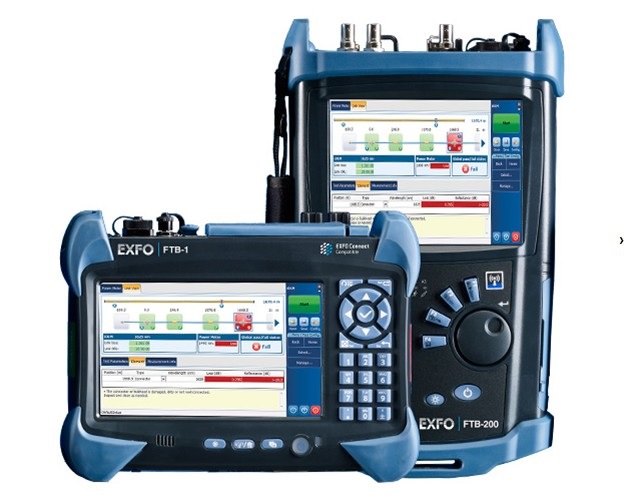 After installation of fiber cable network many time we face fiber cable disconnection problem due to various reason. So to detect the fault and losses of fiber cable OTDR machine required. Mostly fiber cable lay underground and it's impossible to see visually where the cable breaks down or losing connectivity. In that impossible task make it possible with OTDR machine to quickly find the fault of underground cables. OTDR is also manufactured by many different manufacturers and pricing ranges start from $1000-$1100. To provide zero downtime and world-class service in fiber network you must have an OTDR machine to quickly find faults. While you buy the OTDR machine you also get the proper instruction "how to use OTDR machine in Fiber fault check"
3: Fiber Optic Cable (OFC) Power Tester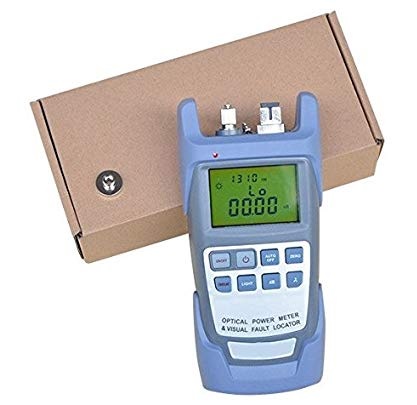 Fiber power is an important factor to make a stable and lose free network connectivity. Optical fiber power only can test with a power tester that measures in dBm. Before connecting any fiber patch cored and fiber cable power must be tested to avoid disconnection and packet loss (RTO- request timeout) in the network. Fiber tester is a meter which required to connect fiber both end and its show what power getting on the same cable. After testing cable power you can decide to installation if getting proper power which required for proper connectivity.
4: Visual Fault Locator (Red Light Fiber Optic Cable Tester)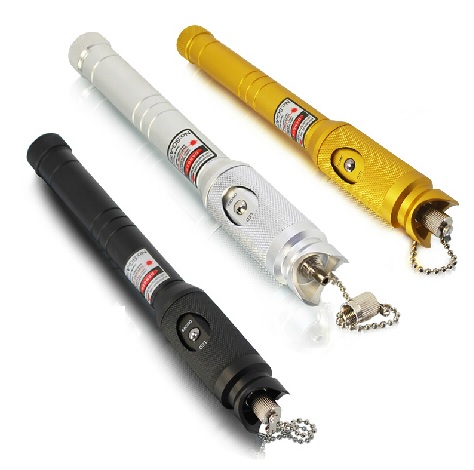 Visual Fault Locator is a small red laser light tool to test the optic cable fault physically eyes. Physically it is a small torch to locate the fault in fiber patch cord and cable laying in the network. Its pass the light to end if cable fine but if cable break or band than light not reached to an endpoint it means there is an issue with the cable. By using the Fiber Visual fault locator you can quickly find the cable losses in the network. This fault locator also useful to check fiber patch cored continuity before connecting to the network. Approx. the price range of the Visual fault locator with red light fiber optic cable tester is $20-$25.
5: Cable Cutter Stripper and Fiber Cleaver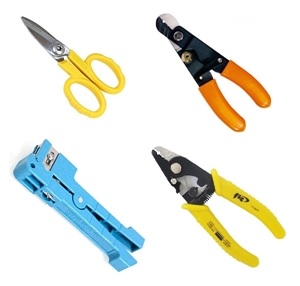 This tool is last but not least on my list. These cable cutter stripper and fiber cleaver tools are small but important in every task of the fiber network. While installation of new fiber or splicing fiber cable you required a cutter and cable stripper. After installation, while maintaining and fault find you again required a cable cutter and stripper to keep your fiber network problem-free and stable connectivity always. You may be required user guide "how to use splicing machine to joining two fiber cable" but there is no guide required for cable cutter and stripper.
Get the Best deal on Fiber Splicing  Machine and Tools | 50% Off Coupon code
Related Post