Archery is the sport or skill of using bows and arrows to shoot targets.
It is one of the few games that can be played both indoors and outdoors. Besides being fun and interesting, archery also offers numerous benefits to players.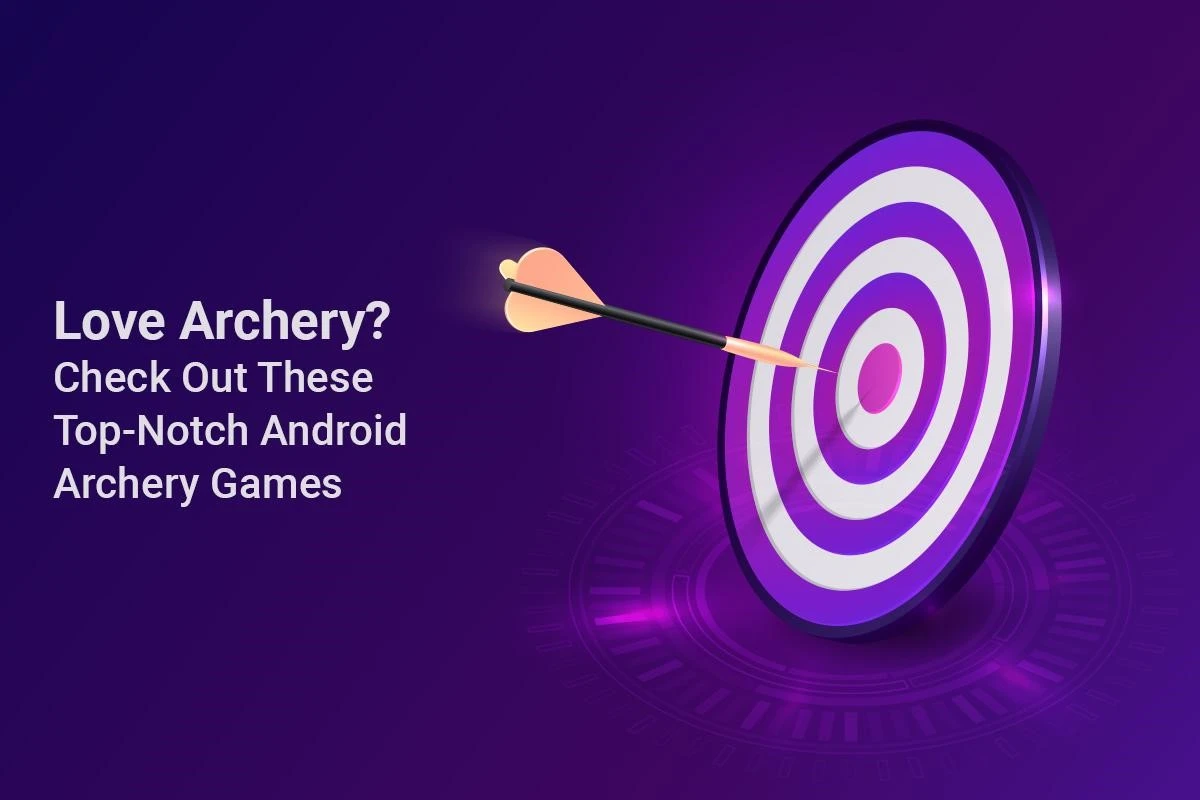 The popularity of archery exceeds the conventional, orthodox mode, i.e., enthusiasts can also indulge in archery virtually by downloading and playing online archery games. There are tons of archery games readily available for users of all major platforms. This article will list some of the best archery games available for Android users. Let us dive right into it:
Challenge-based archery games are extremely fun since they offer players a sense of achievement whenever they complete a tough challenge. Bowmasters is an exceptional challenge-based archery game that offers enthusiasts a very realistic virtual archery experience. The game's controls are very simple – players need to pull back the bow with one finger, perfect their aim with another, and try to hit the targets accurately.
This Android archery game is perfect for beginners who wish to learn how to play archery games in general. The best part about Bowmasters is that it is available for free on the Google Play Store. Hence, any archery game enthusiast who wishes to get started with archery games can try out Bowmasters.
The online archery game on the MPL application is one of the most sought-after Android archery games. The game has millions of fans thanks to its simple yet appealing graphics and robust in-game feature. The archery game download procedure is quite simple as well. All an individual needs to do to start playing the game is open the MPL website, enter their mobile number, click on the download link received in the SMS, and install the app.
The game offers easy controls which beginners can easily learn and master quickly. Players' main objective is to hit the target at the right spot to acquire maximum points. The archery game on the MPL app offers players opportunities to win exciting rewards and prizes. The MPL Archery game offers enthusiasts an immersive gaming experience.
Even though its title suggests otherwise, Tiny Archers offers massive entertainment to archery fans thanks to its unique features. The offline archery game designed especially for Android smartphone users is based on a fascinating theme as per which the players need to defend their kingdom tower from enemies using their archery skills.
The game requires players to unlock magical arrows to fight against various types of rivals, including goblins, skeletons, and beasts, in an attempt to save the kingdom. The story-based archery game features 4 different story modes and a total of 130 levels. Overall, Tiny Archers is a top-tier free-to-play game perfect for archery enthusiasts who wish to try something fresh and new.
There are certain individuals who prefer playing archery games with simple graphics and easy controls. Archery Black is one such archery game that offers an immersive experience to people looking for an old-school archery experience. Players get arrows to shoot targets. The better they aim, the more points they get.
The game features two modes, the classic CPU mode, and the more popular multiplayer mode. The game allows players to compare their in-game scores with other players from different parts of the globe. The lightweight Android archery game is perfect for Android users who wish to try a minimalistic archery game.
The Archer Warrior is an offline archery game that features unlimited levels and simple-yet-elegant 2D graphics. The stickman game occupies very little storage space, thanks to its minimalistic graphics, The primary aim of players in this archery game is to obliterate shadow stickman enemies using a bow and arrows.
The game enhances the difficulty after the player passes a level. Moreover, players can also upgrade their bows, arrows and shields to fight against enemies. The free-to-play Android archery game is popular among Android users thanks to its simple and elegant feel.
Deemed as one of the most-downloaded Archery games on the Google Play Store, Archery Master 3D offers archery enthusiasts a phenomenal virtual gaming experience. The popular Android game features four locations, more than 100 levels, and numerous game modes, including the famous online multiplayer mode. When it comes to the graphics, very few other archery games come close to Archery Master 3D.
The game is filled with fun and exciting in-game features collectible pieces of gear, challenging levels, etc., each of which makes the game more appealing to players. The game is free on the Google Play Store, which is one of the primary reasons why millions of Android users have downloaded it till now.
Archery Club is another fun-to-play archery game that Android users can try out for a refreshing experience. In this game, players get a bow with some arrows along with some targets. The game features a typical progression system, i.e., players play matches, earn upgrades, and use them to perform better.
Besides the classic game mode, it also offers players an online PvP mode using which they can face off against other skilled opponents. The game is free for everyone, and thus, any individual who wishes to try out an online archery game can check out Archery Club.
Thanks to the genre's popularity, a plethora of archery games are readily available for Android users. They not only allow enthusiasts to enjoy the sports form virtually but also help them hone their gaming skills.
Related Post