Best Facebook Games 2023 (100+ Games)
Since the covid19 virus spread worldwide everyone locked inside the home and there is no time limit on how long needs to be locked inside. But Thanks to social media platforms that give away to keep mind stress free and spend time with a lot of online activities. Facebook one of the busiest social media platform during the lockdown periods and everyone playing the game. Are you a game lover or being addicted to online games because of the covid19 lockdown. There is a number of free online games available on Facebook where you can enjoy team plays with your Facebook friends at the same time.
If you are not sure which game best and popular on facebook in 2020 then this article will give you a list of the most popular Facebook game that does not require any installation. Are being bored with playing the same game every day? just get the list of top Facebook game you can enjoy in your free time from Facebook apps as well as web browsers.
List of Best Facebook Games in 2020
The list contains 2020 popular games with the signal player and multiplay category. You may already know some games from Best Facebook Games list that you enjoyed during lockdown periods.
However, you can try different facebook game every day from the list that never feels you're bored of playing the same game again and again.
Ludo King
 Candy Crush Saga
 Farm Heroes Saga
 Criminal Case
 Bubble Witch 3 Saga
 Jigsaw World Cruise
 Chess
Dragon City
Throne Rush
 Clash of Kings
1:  Ludo King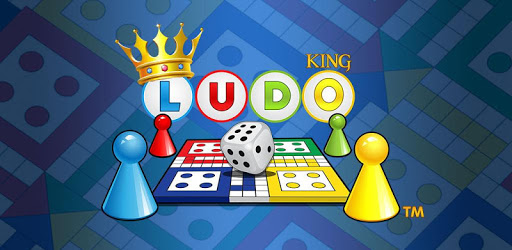 Ludo is a popular Indian game that can play with 2 to 4 Players. It is a very old and popular games play from many years ago but now Ludo king digital version makes ludo king worldwide and can play with any only does not matter they are in your friend's list or not. Ludo king one of the best games on Facebook today that liked by millions of peoples. If you never try Ludo kind you should try this popular games Faceboo that played but many people at the same time. Apart from playing ludo king inside the Facebook account, you can also download Ludo king apps that do not require to login to Facebook to play it.
2: Candy Crush Saga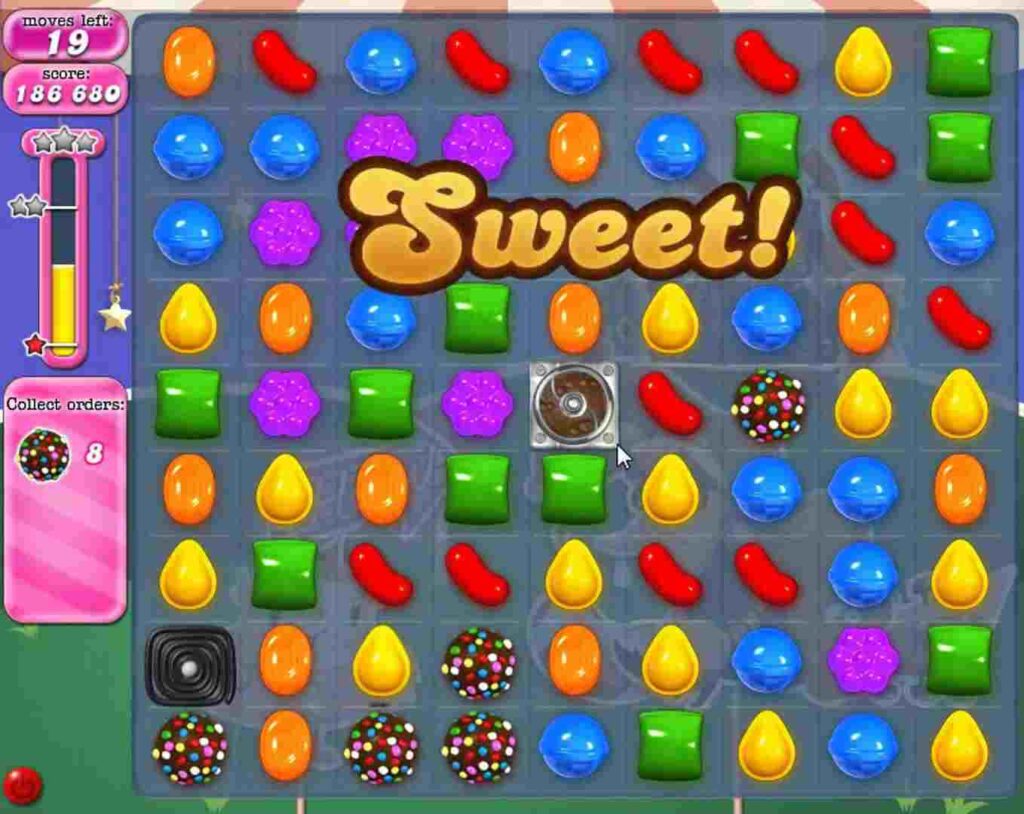 Candy Crush saga yet another popular and best online Facebook game that loved by everyone.it is a single-user game and best for free time when you are bored at home and traveling. Candy crush became the most popular Facebook game within a few times when it launched. It is a game that makes you addicted within a few days this the reason it comes in the second position in the Facebook games list. You can play Candy Crush game while chatting with friends in Facebook and without leaving FB just enjoy the game.
The 20+ Best Social Network Site for Text, Image and Video Chat
3:  Farm Heroes Saga
Farm heroes saga is another best online Facebook games for Android as well as Ios platforms. It is a game on Facebook free to play online inside FB. Farm Heroes Saga is a social puzzle game that best exercises for your mind and is played online with your friend list on Facebook. If you are not active on Facebook and still want to play Farm Heroes then you need to download it from the play store for Android and App Store for iPhones and enjoy it without login to your FB profile. If you love to play new Facebook games and do not like to play the same again and again then read more fb online games list below.
4: Criminal Case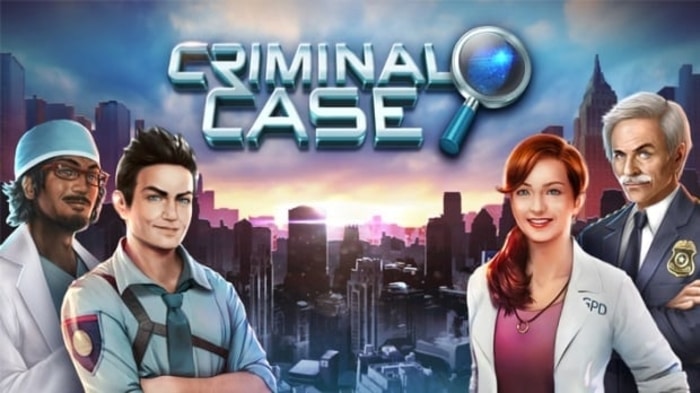 Criminal case games for those like to play a detective role. It is a popular old Facebook game based on detective hidden objects and you have to find them to solve the case. It is a free cool Facebook game that can be played online directly from a Facebook account and cross multiple levels to solve a criminal case.
5: Bubble Witch 3 Saga
The next games is Bubble Witch 3 Saga – A magical bubble shooting puzzle game from the makers of Candy Crush Saga and Farm Heroes Saga developer. It is the newest popular game that loved by a lot of Facebook users and playing most of the time when they feel bored in social networks and refresh their mood with bubble shooting. The initial bubble game was the most popular Facebook game 2015 and earlier.
6: Jigsaw World Cruise
Jigsaw World Cruise another Facebook top game based on puzzles around the world. If you love to solve the puzzle then this game going to be your favorite one. If you never try just log in with your Facebook profile and enjoy the puzzle word cruise game with your friends. You should give space to Jigasae World Cruise in your Gameroom and instead of playing the same game change when feeling bored.
7: Chess
Although chess is well well-known popular brain game used offline word wide. But the digital makes chess also available online with fingertips without keeping chess games together. Just invite your friends and start playing chess on Facebook without installing Apps. There are a number of interesting facebook games available that not possible to describe in a single list so you can go to the games zone in Facebook and choose the best one you love to play.
The more 114 Facebook games list in 2020 you can play in lockdown and make your mind stress free.
Airport City (video game)
Angry Birds (video game)
Angry Birds Friends
Angry Birds POP!
Angry Birds Star Wars
Angry Brides
Apensar
Army Attack
Bejeweled Blitz
Brave Arms
Bubble Safari
Café World
Candy Crush Saga
Car Town
Castaway Paradise
CastleVille
ChefVille
ChronoBlade
CityVille
CityVille 2
Civilization World
Cow Clicker
Crazy Planets
Criminal Case (video game)
CSI: Crime City
Dawn of the Dragons (video game)
Dead Trigger 2
Doctor Who: Legacy
Dragon City
Drugwars
EA Sports FIFA Superstars
Empires & Allies
Enercities
EverWing
Family Guy: The Quest for Stuff
FarmVille
Fish Wrangler
FishVille
Five-O Poker
Friends for Sale
Game of Thrones Ascent
Global Warfare
GreenSpace
Happy Tale
Hidden Chronicles
Hit It Rich!
I Am Playr
Imperial Hero
Indiana Jones Adventure World
Jelly Splash
Jetpack Joyride
Journey of Jesus: The Calling
Juice Cubes
June's Journey
Jurassic Park Builder
King's Bounty: Legions
Kingdoms of Camelot
KingsRoad
Letters of Gold
Lexulous
Liberators (video game)
LP Recharge
Mafia Wars
MapleStory Adventures
Marvel Avengers Alliance
MegaZebra
Mob Wars
MonsterMMORPG
MouseHunt
My Empire
Mystery Manor
New in Town (video game)
Nord (video game)
Organ Trail
Outernauts
Pearl's Peril
Pet Society
The Pioneer Trail
Playfish
Pocket God
Pot Farm
Ravenwood Fair
Real Madrid Fantasy Manager
RewardVille
Rock-Paper-Sumo
Rollercoaster Mania
Ruby Blast
SimCity Social
The Sims Social
Smeet
Social City
SongPop
Star Trek Timelines
Stormfall: Age of War
Top Eleven Football Manager
Township (video game)
Treasure Isle (video game)
Triple Town
Trivia Crack
Turma do Chico Bento (video game)
Unlight
Where in the World Is Carmen Sandiego? (2011 video game)
Wild Ones (video game)
Words of Gold
Words with Friends
World of Guns: Gun Disassembly
XThe X-Files: Deep State
You Don't Know Jack (Facebook game)
YoWorld
Zatikon
Zombie Lane
Zynga Bingo
Zynga Poker
Zynga Slingo
Hope the top 10  list of all Facebook games will give you more options to enjoy your free time with different games online as well as offline.
Related Post