Surfshark VPN Review Pros & Cons
Surfshark VPN is one of the most popular VPN services in 2022, with competitive pricing and unlimited simultaneous connections. This makes it an attractive VPN choice for all types of users. Surfshark brings some useful features like split tunneling, SmartDNS, GPS spoofing, fast WireGuard protocol, and P2P-optimized servers. But despite all the popularity, some questions remain – is Surfshark still as good as it was in 2022? It can protect your online traffic. There's only one way to know that Surfshark VPN review will help you get insights and answer any questions you may have.
What are the pros of the Surfshark VPN?
There are many reasons to go with Surfshark while you have many alternate VPN options available in the market. Only the best features insist you to choose Surfshark VPN to enjoy the secured network. Find the pros of the Surfshark VPN that you can't ignore while planning to buy any VPN service.
It has fast WireGuard protocol performance
Surfshark has Strong security features
GPS spoofing feature
Unblocks most streaming platforms
Excellent customer support
Many special features
Seven-day free trial
Connecting to WireGuard manually
Best VPN for multiple Devices 2022 [Free & Paid]
What are the features of Surfshark VPN?
With the help of the Surfshark VPN review, you can understand the features. They are given by, there are many best features like 10Gbps servers, No Borders mode, Split tunneling, MultiHop Intuitive, easy to use app for Android as well as iPhone mobile phones. Find below details of features that are offered by Surfshark to protect your data from the dark web.
Torrenting:
Despite the extensive list of streaming services available, you sometimes feel like watching movies that aren't available on Hulu, Disney Plus, or anything like that. You can do this with Surfshark. Torrenting is a most favorite thing to do with the internet when you can't get your choice movies and streaming show in your location. Surfshark VPN gives you access to more than 99 countries without restricting any features that you are unable to access in your own location.
Netflix:
Once in a while, you have always wanted to jump to Netflix on a server. With Surfshark, you can switch to Netflix in different countries. There is no restriction to watching Netflix whether you are in any country or location where Netflix is not available just Surfshark VPN makes it possible and you will never go away from your entertainment.
Kill switch:
No VPN is perfect, and the connection drops unexpectedly intermittently. It's normal, however, if that happens. Your online traffic may be exposed to your ISP. This is the purpose of the kill switch feature. It automatically blocks all your internet traffic to prevent leaks in the event of a VPN connection drop.
Split tunneling:
In the feature Surfshark calls Whitelister; you are connected to both public and private networks at the same time. This saves you much-needed bandwidth when you watch YouTube while still connecting to the server from work.
Surfshark One:
Surfshark One is an optional service that is an all-in-one digital security solution that includes access to Surfshark antivirus software and identity verification service.
User Experience of Surfshark VPN:
As a regular online user with little time, you are looking for an app that's easy to use and still works efficiently. Surfshark nailed it from the start. You can easily download and log in. The VPN comes with a unified app format available on PC, macOS, iOS, Android, and extensions for your favorite browser.
What are the reasons to choose the Surfshark VPN?
If you want to use this VPN before, you can research the Surfshark VPN review on their official website. The reasons to choose Surfshark VPN are given by,
Convenience to use:
Surfshark is extremely easy to use regardless of your VPN experience, which can be used with devices. They are given by,
Windows, Linux, and Mac operating systems
Chrome and Firefox browsers
Fire and Apple TV
Xbox and Playstation
Windows and Apple smartphones and tablets
Once you have chosen a VPN plan, you will be signed up in minutes and ready to continue.
VPN location:
Surfshark has over 3,200 VPN servers in 65 countries, making it available to many customers. There are many options for servers. This means you are free to choose the server you want. All Surfshark VPN servers are P2P-friendly, so no logs are stored and only you know which sites you visit. It also has a private DNS on each server.
Privacy:
Privacy is essential, especially if you do a lot of online transactions or browse different websites. With Surfshark VPN, you can secure your internet connection and ensure your online presence is private. The no-logs policy ensures users a completely private experience from hackers or malicious third-party sites.
Speed:
Surfshark offers excellent performance and incredible VPN speeds. Users can quickly connect to VPN servers around the world and stream entertainment with little effort. Surfshark is excellent if you want to use P2P services or link to streaming services because the connection speed is good.
Price:
It is reasonably priced to accommodate all users. Surfshark VPN isn't the cheapest VPN you will find today, but it is also not the most expensive VPN on the market either. Great value for the money you pay. There are three affordable plans, and you might be able to save a bit depending on the plan and whether you get a discount or not. You can also get a 30-day money-back guarantee.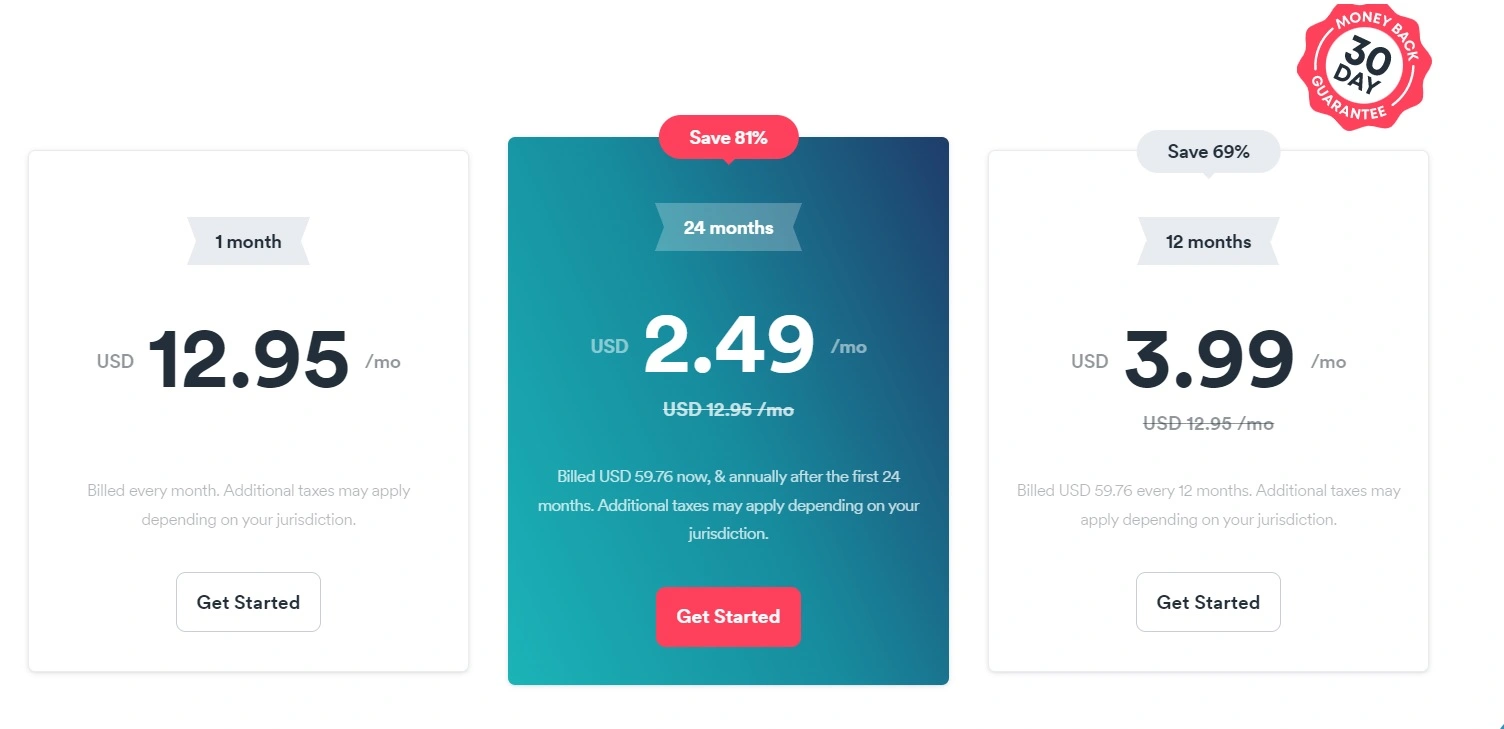 Customer Service:
Surfshark provides 24/7 customer support to their customers. Whether you are looking for a solution or an answer to a simple question, Surfshark can help with that. You can get the live chat feature that makes it easy to communicate with the support team.
Conclusion
From the above discussion, you will know about the Surfshark VPN review. If you are looking for online privacy and protection for your device and data, Surfshark is the number one recommended choice. Many users agree that the prices are directly proportional to the professional services they offer their customers. It has an efficient customer team that makes communication easy, and its VPN service is reliable.
Related Post