Login TP-Link TL-R600VPN Broadband VPN Router
TL-R600VPN is a safe stream gigabit multi wan port router suitable for gaming and secure VPN configuration. TP-Link VPN router available with many models depends on the configuration and physical WAN and LAN port. Some Popular TP-link VPN router model is TL-ER6120 TL-ER6020 TL-ER604W TL-R600VPN best vpn router for making a VPN tunnel and internet load balancing.
Although R600VPN belongs to a VPN router it also supports Multi-WAN port for using multiple internet line with load balancing and failover features. TP-link VPN broadband router full support all security feature such as bandwidth control, web security, firewall, content filtering, captive portal, and all VPN protocol. R600VPN modem support 1 fix WAN and  1 fix LAN port as well as 3 changeable WAN or LAN port as per requirement. IF you have any of the TPLink VPN or load balancing router then this article will help you to Login TP-Link TL-R600VPN router settings using default credential.
Steps to Login TP-Link VPN Router
The first step to login router settings is a physical connection using LAN cable from router LAN port.
Use RJ45 Cat6 LAN cable to connect from VPN router LAN port to PC/Laptop LAN port.
Turn computer LAN network IP settings to DHCP mode for auto IP configuration from the router DHCP server.
Internet cable should be connected to WAN port and for Multiple internet connections select WAN port number from settings as per internet line.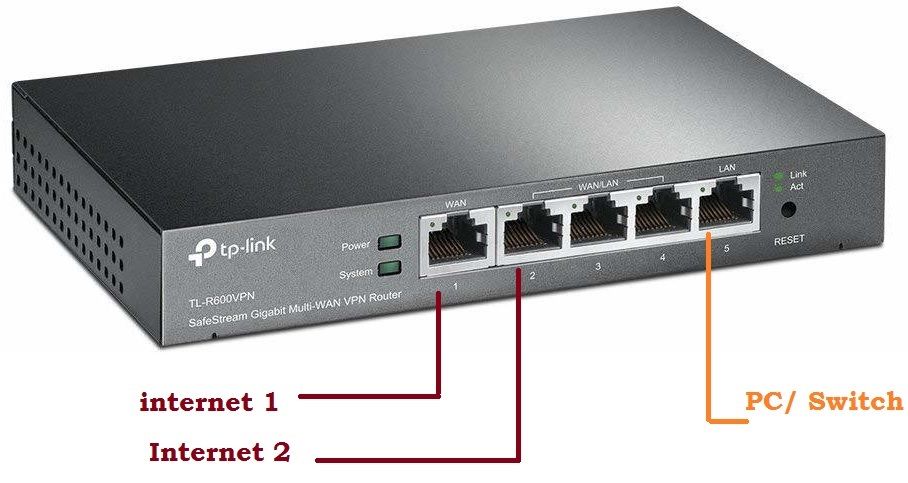 Default Login Settings for TP-Link VPN Router
Default login credentials for the latest TP-link router and switches mostly the same. You can get a login IP address and username password information printed to safestream VPN router backside sticker.
TP-Link VPN Router Default Login IP address- 192.168.0.1
The default username and password- NA (need to create during first time log in)
Access VPN Router web interface
Once you have done physical connection now open web browser and access http://192.168.o.1.
After a few seconds, you will get a router settings page asking to create a new username and password to secure VPN router access.
Please Set an administrator account
Username- admin (you can use your choice username)
Password- VPN login password (create a strong alphanumeric login password)
Confirm the password- type password again to avoid spelling mistakes.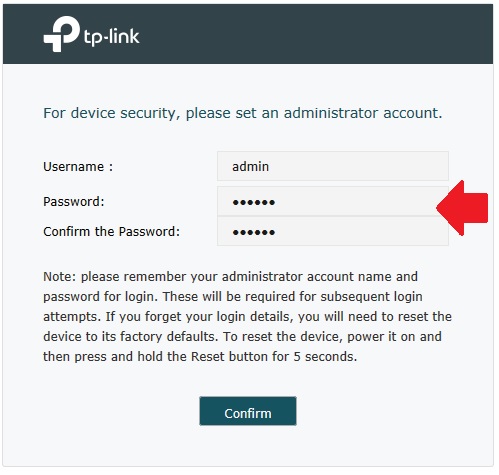 Press the confirm button and in the next window use the same login username and password to access router settings.
Use the username and password created during first-time login and press Login button.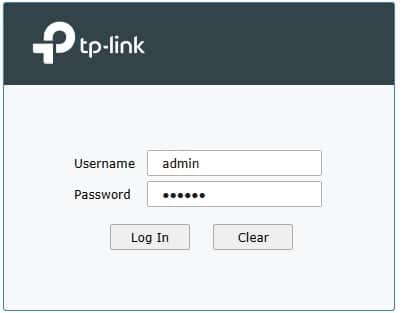 After a successful login to the router control panel, you can setup WAN, LAN, VPN, and other configurations.
VPN Configuration in TP-Link Router
R600VPN router supports Layer 2 tunneling protocol (PPTP, L2TP) and Layer 3 tunneling
protocol (IPSec).
Go to the VPN option from the left side menu.
Choose the VPN type you want to create a VPN tunnel as per remote VPN server settings.
IPSec – IP Security
L2TP -Layer 2 Tunneling Protocol
PPTP-Point-to-Point Tunneling Protocol
Users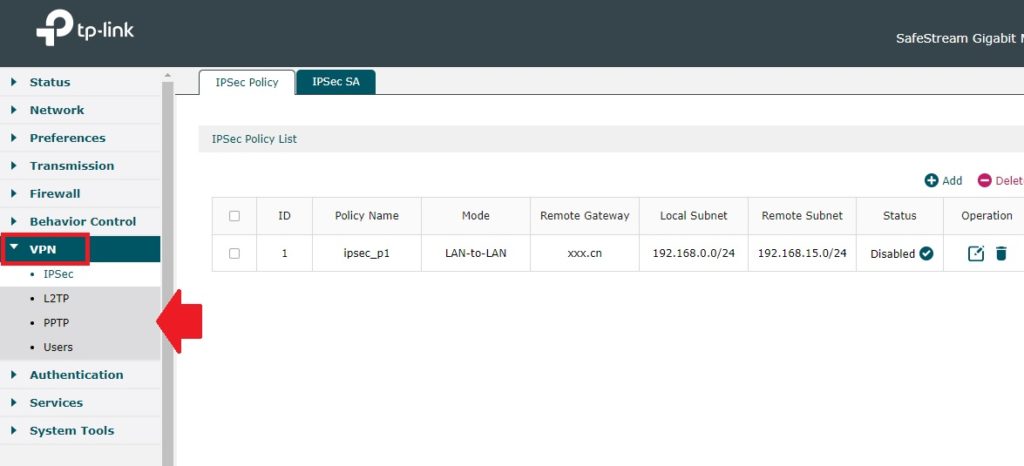 Provide VPN settings and IP address details to create a VPN tunnel with TP-link VPN routers.
To get a complete detailed configuration about VPN Ref- TP-link VPN router user guide.
Configure Multiple Internet connections
If you want to enable load balancing along with the VPN feature then you need to enable WAN port as per internet line you want to use for fail-over and load balancing.
Go to Network- WAN
WAN Mode – 1, 2, 3,4
You can create up to 4 WAN port to connect 4 internet lines at the same time to use fail-over and load balancing.
Select the WAN mode number as per your internet line.
Go to WAN1, WAN2, and WAN3 tab option to configure the internet line one by one.

After WAN configuration enables load balancing and fail-over option.
Enable Load Balancing and Failover
Load balancing and failover feature will auto switch internet line in case primary internet line down and load balancing option you can balance traffic as per user and IP address.
Go to Transmission- Load balancing
Basic settings- Enable Load balancing
Link Backup- Setup Failover option or timing if primary internet down.
How to change VPN router Login password
Updating a login password after some time will secure your network from unknown and unauthorized access. To change the TPLink VPN login password follow steps below.
Go to System Tools- Admin setup
Account– Old username- admin (use username you use for login)
Old password– use old password
New Username– create a new login username
New password- create a new password
Confirm password- type new password again.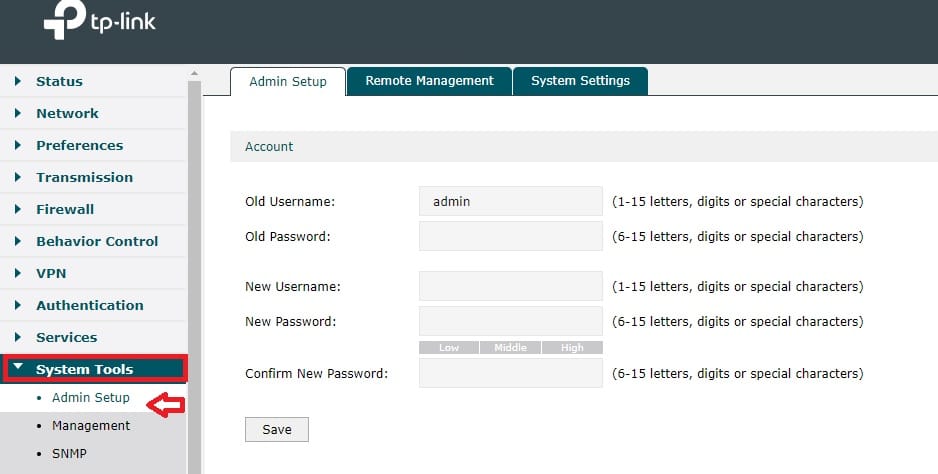 While creating a password use 6-15, letter, digit, or special character. Making a stronger password use a combination for a password with a letter, digit, and special character.
Press the Save button and log in again with new username and password.
TP-link VPN router Troubleshooting
If you getting any error while accessing VPN router login IP address to the browser then follow troubleshooting steps to fix the issue.
TP-link R600VPN Router Login IP address not working
Default Login IP address not working or may taking too long time to respond can occur due to network configuration issues.
Make sure the default Login IP address for your VPN router already not change with different network series.
Computer LAN port should be connected to the LAN port of the VPN router.
Make sure Computer LAN network IP settings in DHCP mode.
You can use command prompt to know VPN router LAN IP Address.
Open a command prompt from the start menu or use windows key+R button
Type cmd in Run window and press ok button.
Type "ipconfig" in command prompt and see the default gateway IP address.
Default Gateway IP address will be your VPN router IP address used to access the device.
If you still facing a login issue then you can factory reset router.
Note– Making factory reset router will remove all configuration and the router will stop work until configure again for VPN settings and other configuration.
Only make a factory reset if you have configuration backup file and you know configuration detail configured before.
Steps to Factory Reset TP-link VPN router
Locate a small reset button beside Ethernet ports.
Use needle and press and hold the reset button for 10-15 seconds.
Release the button once router LED to blink and rebooting.
This process may take 3-4 minutes to finish so wait until the process not completed.
Use default login IP address and username password printed to router sticker to login the first time.
Related Post