Zyxel UAG50 Unified Wireless Access Gateway Setup and Configuration First Time
Zyxel UAG50 is a unified Wireless Access Gateway with a printer's best solution for small hotspot like a coffee shop, restaurant, hotels. UAG50 a hotspot gateway solution with captive portal authentication with a customized login page. Zexel UAG50 comes with an inbuilt printer to you can set internet package coupon and print quickly. If you are looking for a hotspot solution with coupon print facility for your coffee shop, small business or any other place then you can choose Zyxel UAG50. Zyxel UAG50 hotspot gateway supports up to 50 concurrent user.if you are looking hotspot solution for larger business than you can with another model number ZyXEL UAG2100 hotspot gateway solution.
Zyxel UAG50 Wireless Access gateway support 100 concurrent user login. Zyxel hotspot gateway will give you an easy way to manage your bandwidth. You can create a different type of internet voucher as time-based, data-based, and unlimited plan. See basic specification of Zyxel UAG50 Wireless Hotspot Gateway.
Zyxel UAG50 Hardware & software Specification Details
UAG50 having 300mbps wireless speed with 2 physical Omni antenna to give Wi-Fi access to every place. Inbuilt printer for printer internet plan voucher no login required to print internet coupons. 1 Ethernet port and Power socket available backside of the device. Printer having 3 buttons (A, B, C) to print the internet voucher as selected on the configuration.
Software side UAG50 supports WAN internet type, DHCP, Static, PPPoE to use any type of internet connection. Authentication page available with customization as per your client brand name page design and contact information. Zyxel UAG50 support AAA (Authentication/account/authorization) feature. Internet access available by QR code scanning on the coupon code. Wireless WPA/WPA2's latest security makes your Wi-Fi protected always. IP/URL filtering feature give you're to choose to block un-useful content and website block on your working place.
Zyxel UAG50 Printer Paper Loading Steps to Steps
UAG50 have an inbuilt printer so you must load the printer properly before use it.  See the below steps to know how to load paper in Zyxel UAG50 Unified Wireless Access Gateway.
Press the side button to open the printer cover

Printer cover will open now and you can load a paper roll.

Put the paper roll properly and keep paper starting out

Close the cover proper
Zyxel UAG50 Unified Wireless Access Gateway Connection Diagram
After paper load now connect your printer properly to proceed with configuration steps.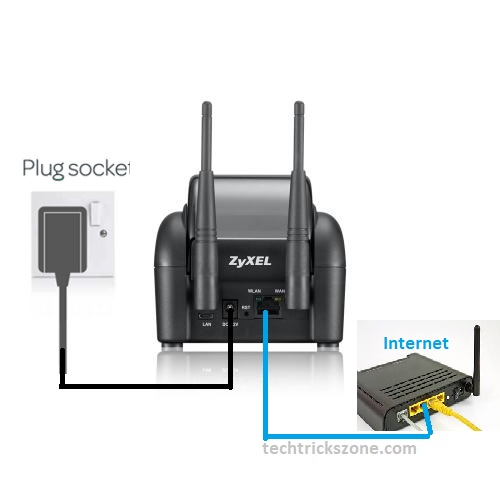 Zyxel UAG50 Unified Wireless Access Gateway Login first time
To login UAG50 gateway device you have to know the default IP Address and username password to log in the first time.
Zyxel UAG50 Default Login IP – 172.16.0.1
Username – admin
Password- 1234
Configure your Laptop/Desktop Lan ip to 172.16.0.2 to 254 any IP to access Zyxel UAG50.
See here how to configure LAN IP Address.
Now open the browser and type 172.16.0.1 and hit enter.
Username – admin
Password- 1234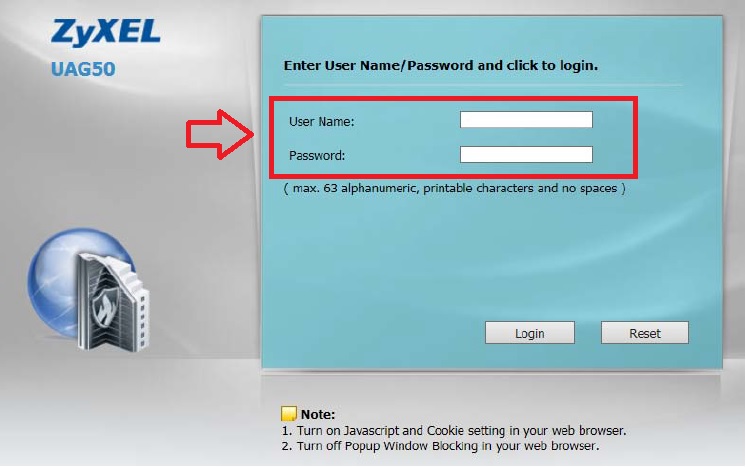 After login UAG50 first step to configure the WAN port.
WAN port configuration depends on internet type means if you are using PPPoE, then get the username password from ISP. If using Static IP get the details from internet service providers. Without WAN information you cannot proceed to configuration for the internet.
Zyxel UAG50 Hotspot Gateway WAN configuration
UAG50 support all the protocol as supported by most of the internet provider. Like PPPoE, Static IP, DHCP and any others. First will see how to configure Zyxel UAG50 Wan configuration with DHCP.
Zyxel UAG50 Hotspot Gateway WAN configuration in DHCP.
This option will get automatically IP address from ISP. You can use this option if you are already using a router for the internet and want to use Zyxel UAG50 after your network for Authentication purposes only for WiFi.
Wizard Setup—Internet –
Choose DHCP Client and click Next

Zyxel UAG50 Hotspot Gateway WAN configuration in PPPoE Mode.
To configuration WAN in PPPoE mode, you should have a Dial-up PPPoE username and password. Contact your service provider if you don't have an idea which types of connection your internet support.
After setup wizard, you will get first option Internet Connection.
You can also configure by the manual process with Network-WAN
Choose PPPoE from Drag down list.
Username- type your internet username
Password – internet password.
Service name- if your ISP support service name you can use otherwise keep it blank.
Connect on demand- idle time you can increase and reduce.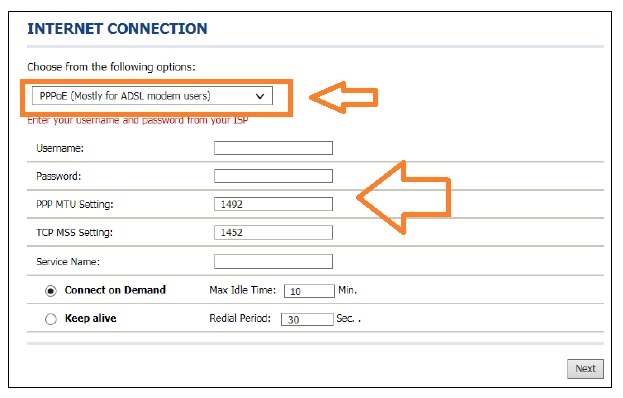 Click Next to proceed.
If you are using Static Connection see the configuration given below.
Zyxel UAG50 Hotspot Gateway WAN configuration in Static IP
Ready your Static IP address, Gateway, DNS details with you. If you don't have detail contact internet provider to get it.
Choose Static IP
IP Address- your internet IP ( Provide by ISP)
Subnet- Same detail by ISP
Gateway- Get also from ISP.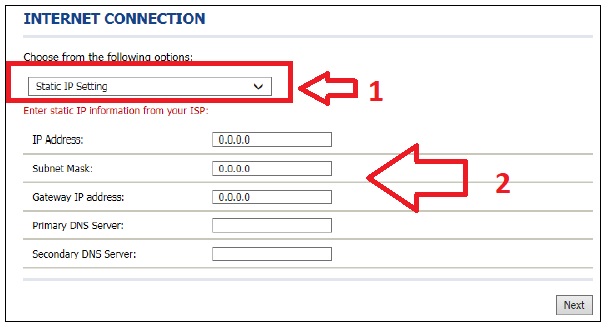 Now click the Next button to proceed next steps of the UAG50 configuration.
Zyxel UAG50 Hotspot Gateway Wireless configuration
After Internet Connection, the next option will come Wireless configuration.
Choose your country.
Channel – choose 1,6,11
802.11 Mode- keep it with mix mode.

Click Next to set the Wi-Fi name and authentication steps.
Related Post