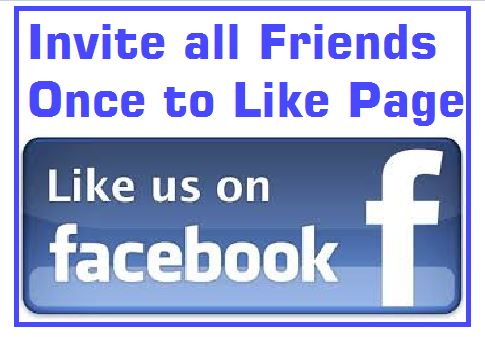 (Last Updated On: August 20, 2018)
Invite All Facebook Friends Once to Like Facebook Page and Event
Today Facebook become a big platform for commercial promotion so everybody uses Facebook page for promoting their business, but it is so difficult to invite one by one all Facebook friends for the page like or post share. For make it easy Google chrome store provide an excellent add-on extension for inviting all friends in one click. Invite all Facebook friends once in Firefox and other internet browsers please find the there official store for add-ons invite all Facebook friends once. This post will teach how its possible to automatically invite all your friends to your Facebook page or event. Invite all Facebook friends once will make easy to promote your official page and grow followers quickly.
Getting tired from inviting your friend one by one every time to like your page, then this post for your problem solution that you can invite all your friends once and all friend will invite in the single click
Popular Post:  How to see Your Facebook Friend Request Accepted and Rejected by Friends (With Picture)
Invite All Your Facebook Friends to Like a Page or Event
As we already post many helpful Facebook tricks and always try to play fair here with posting the genuine post without misleading visitor. Inviting all friends in a single click only possible with some browser extension which is freely available in the Chrome store. So for using these tricks, you have to install Google Chrome browser first in your PC/ Laptop. Invite All extension only work on Google Chrome browser and you can download it free from the official Google website.
Download Google Chrome Free Now for Windows, Mac, and Linux browser.
Once you have Installed Google chrome in your browser you can invite all Facebook friends for like page and event on single click. Utilize this free extension and increase the popularity of your Facebook page by invite many friends at once. See complete guide for Facebook tricks and enjoy the fastest and different way of using a social network site.
Read More:
"How to Invite All Facebook Friends once for like page "
Follow Step Given Below.
Open Google Chrome
Go to Chrome Store Click to Chrome Store
4. Search " Facebook Invite All " and Click add to Google Chrome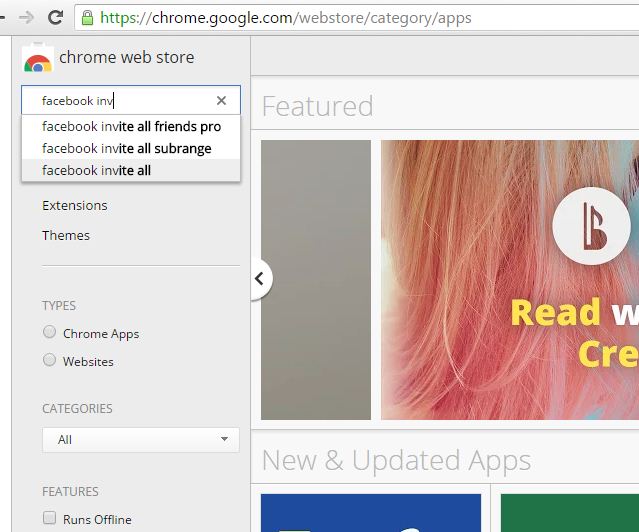 Now Click On Add to Chrome and allow the browser to install Add on to Chrome
After press ADD TO CHROME button you will get pop-up windows for confirmation.

ADD "Invite All Friends on Facebook:?  
Press "Add extension" button as shown below picture.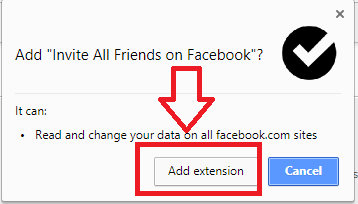 After Confirm installation restart your browser and login Facebook
Now Login to Facebook open your page and click to invite friend to like
Go to Page you want to send the invitation for Like to all your friend's list
Click on Invite Friend button now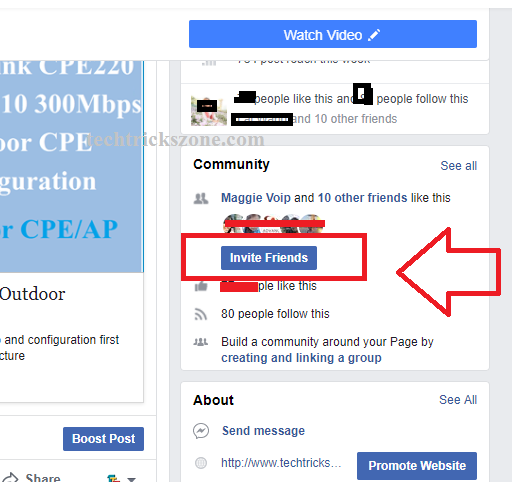 In next steps, your all friends list will be open
Now Click "Right Mark" on right side corner in the Browser URL bar as shown in below picture.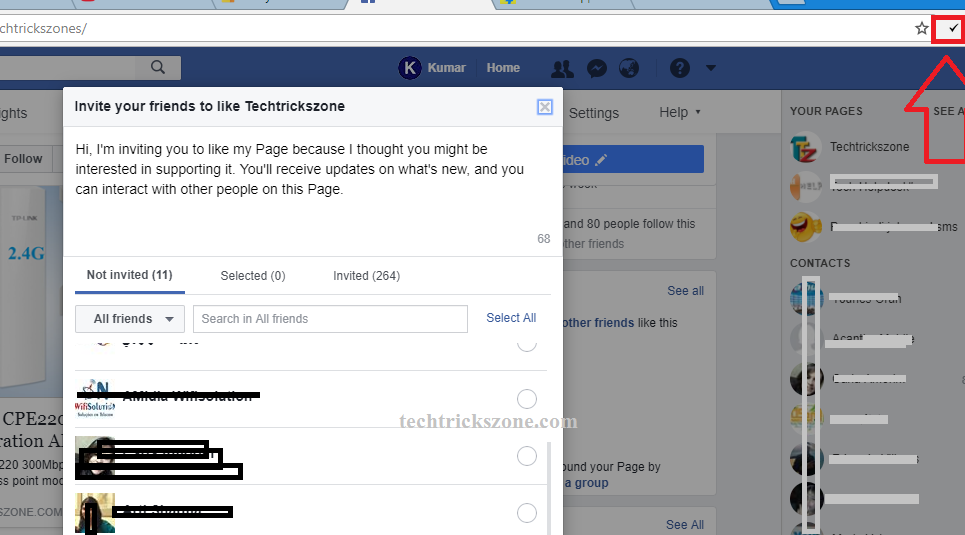 Successful installation of Facebook invite all extension this Icon will be add in URL bar as shown below picture. If this icon correctly installed in browser it means you get the answer to "how to invite friends to like facebook page once"

After click Right mark extension all your friends will be selected in the list. You can see total friends selected once in button. Clicks send invitations to all selected friends now.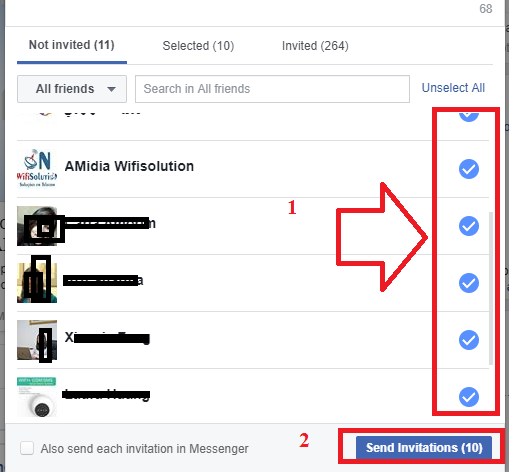 Invitation sending time will depend on the all friends' list size. So just after click send button wait until finish sending the invitation to all fiends.
Although now with latest Facebook update its possible to invite all your friends to like a page on Facebook without using an extension.  you will get the select all option in Facebook invite all your friends and press the button to send invitations to like your page and event in the single click.
Grow your business by increase your Facebook page popularity with inviting many people in the single click. You can also enjoy some more Facebook Tricks here already posted in Techtrickszoen.com.
Related Post