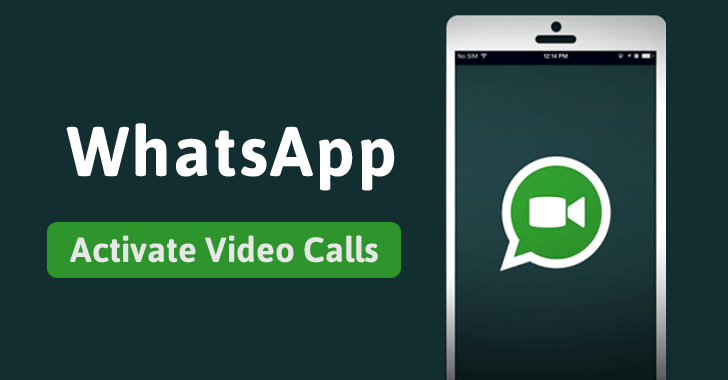 (Last Updated On: December 20, 2017)
How to Enable Whatsapp Video Calling in Android and I Phone
WhatsApp Messenger busiest and most popular social messenger peer to peer connection application which is used for personal as well as business promotion use. Initially when It's launched that time only text massage supported.  Its day by day increasing popularity and its comes with many new feature such as sending and receive images audio file, video, and document. Today Whatsapp used by every personal ad commercial both using for sending and receiving any type of file quickly with  edited and adding text to image directly on sending option. Whatsapp finally added Video calling feature to all supported application such as Android I Phone and Windows users.
Leading Social Messenger Application Whatsapp recently launched video calling feature in Whatsapp without any cost. Whatsapp already provide 100% free mobile application for messaging and voice calling but now you can also use video calling with Whatsapp feature. For activate video calling feature you required Whatsapp latest update from Google play store to Whatsapp Video Calling Enable automatically.
With Video calling feature now you can delete any sent message within certain time before delivered it to receiver. This feature will give you time to correct your mistake in case any messages send by mistake or wrong users. For got this feature you need update your WhatsApp application for Android user from Play Store and  I Phone user from App store. This post show you step by step how you can add Video calling feature in your old WhatsApp application.
Go to "Google Play Store"
 Android user
Click here to download directly from Google Play Store Now
I Phone user
Click here to download directly from App Store Now
For manually follow given Steps.
Search "Whatsapp"
Click on "Update "Button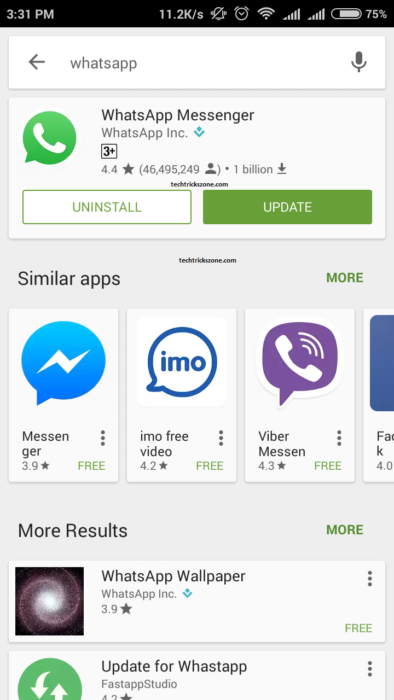 After Update Done Open Whatsapp
4. Click on "Call Icon " Option.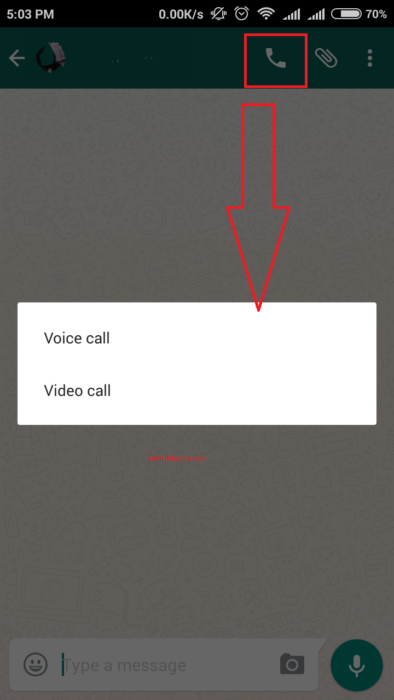 For Video Calling Whatsapp Both Side Should be Updated Whatsapp Application. if you are getting error in whatsapp " Couldn't Place Call Couldn't Place Call. need to Update WhatsApp to receive video calls.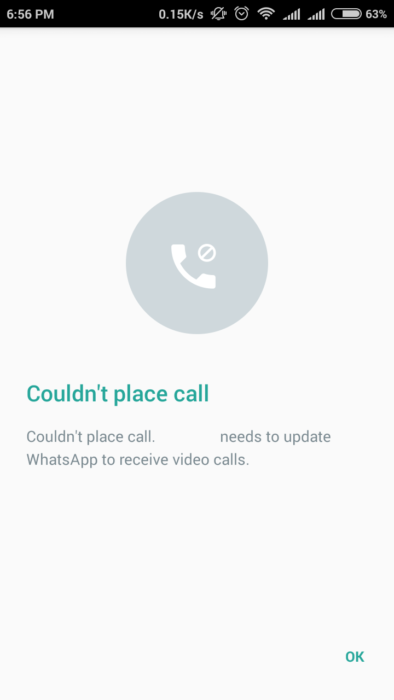 Inform your friend to update whatsApp after that you can voice call to your friend
Once both side WhatsApp Video Calling Enable you can start video calling.
How to Delete Whatsapp Sent and Delivered Messages also from other side
If you send many time message by mistake or send to wrong parson by mistake and you have to say sorry or apologies for wrong message. You will be get rid of this problem with WhatsApp new feature which will let you delete the message from both side even if message delivered to receiver. Its 100% true and live that you have a way to correct your mistake in whatsApp of sending message by mistake to delete sent message from both side even if user not read that message  you can delete it.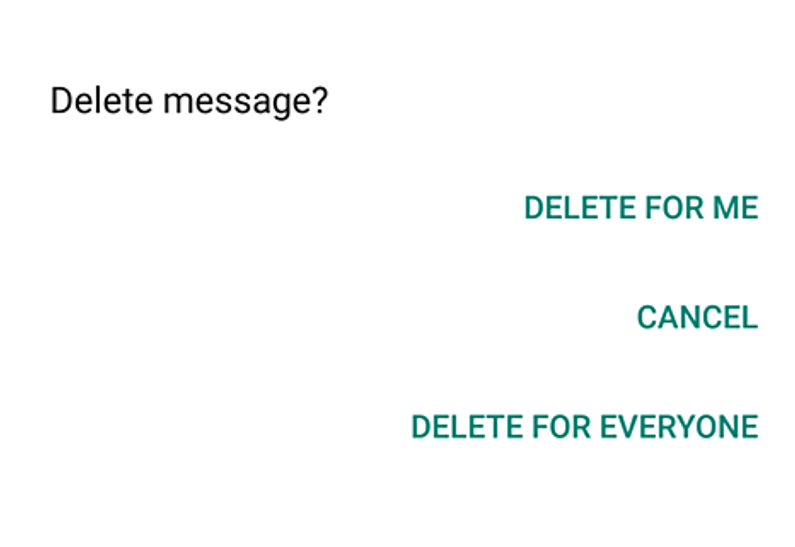 You have to update your Whatsapp messenger with latest update to get this feature working on your phone. If you have already update your Whatsapp than you will get three delete options when you will tab any message for delete.
Delete For Me

– This option will only delete message from your whatsapp but it will keep in receiver you have sent message by mistake or you want to delete.

Cancel – Cancel will skip the delete message from both side so you message deletion process will be cancel.
Delete For Every One – Delete For every one means the message will be deleted from both side. Suppose your send message by mistaken to you any friends than delete for every one option will delete message from your whatsapp as well as your friend's whatsapp. This message you have to delete before your friends read to avoid explanation for message has been sent by mistake. To delete from both side also internet should work on to delete it from receiver whatsapp also.