5 best online tools to detect plagiarism for teachers
If you are a teacher who is actively monitoring the works of his or her students.  It obviously requires a considerable amount of time to scrutinize and evaluate the authenticity of their projects. It has become vital for the teacher to be assured that there is no copyright contravention in the assignments that are submitted by their students. It means they have to analyze their own academic papers for plagiarism even more carefully than their learners'.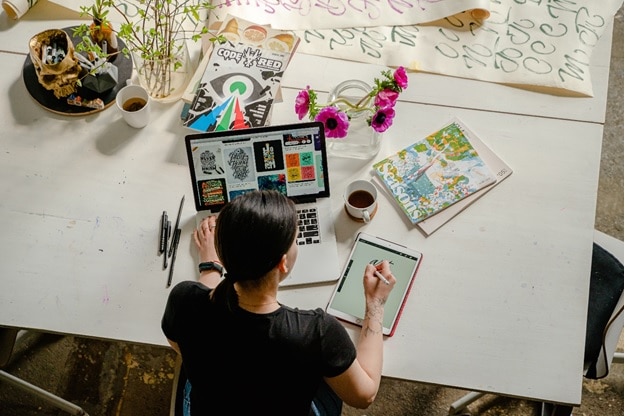 For that reason, most of teachers must find and use a good plagiarism checker. Consequently, their texts may well have to be accurate. The teachers can immediately find plagiarized papers submitted by students by using online checkers available. In fact, such anti-plagiarism systems are very helpful in allowing a cross-check and a contextual study of the learning assignments of the graduates.
Therefore, nowadays, teachers are largely dependent on electronic plagiarism checkers to assess the authenticity of student assignments. Such methods however vary in the reliability of the analysis. The free tools are appropriate for frequent use because they appear to be better in plagiarism identification and have a limited range of drawbacks. The paid solutions also appear to be all equivalently perfect but why to waste money if you can utilize the free option?
5 best plagiarism checkers for teachers
The main goal of this article is to highlight multiple online plagiarism checkers that can be categorized by quality, functionality, and other features. This analysis will help you recognize Teachers' best plagiarism checkers. check best online tools to detect plagiarism free and paid with pro features.
1.     PlagTracker
PlagTracker is an online tool that gives its services both free and paid that further vary in check pace and other unique features to detect plagiarism. PlagTracker permits you to request a text in the free version of it with up to 5,000 words, and texts of any length can be checked with a premium version that is paid.
It searches information from databases against 14 billion web pages and 5 million scientific journals. The report shows the percentage and number of matched sources of the general plagiarism. It allows you to see links to the respective sources just by tapping on the highlighted sections of the text.
PlagTracker keep the reports of the content for a week and allows the users to erase reports afterward. Another unique thing about it is that the free version of it analyzes the first document instantly after you upload it, then it would start monitoring consecutive files in the queue. After that, it offers an email of the report that would tell you the percentage of plagiarized content within 30 minutes. After the report has been produced new documents can be uploaded.
2.     Turnitin
Turnitin is a powerful approach that helps teachers to carry out plagiarism scans, send recommendations on sentence boundaries or entire papers, and submit works invalidity. Students can register to their Turnitin account to see matches disclosed and guidance from the teacher. Every requested paper has a maximum length of 400 pages.
For Turnitin, teachers may either review instructional activities or tell students to submit activities from their individual accounts. It permits students to rearrange their work, where necessary, but keep one thing in mind rewritten documents can only be resubmitted and accepted after 24 hours, which is designed to prevent the students from scamming. The resulting reports are only open to teachers by default, but students may also connect directly to the reports at their discretion.
In addition, teachers can exclude quotes and comparative, as well as "small matches," to prevent specific phrases from being identified. Turnitin gives you three main search features: analyzing content on the internet (including historical Internet data), a repository of previous books published, and a catalog of magazines, newspapers, and journals. You are welcome to browse documents against, or all of, any particular database.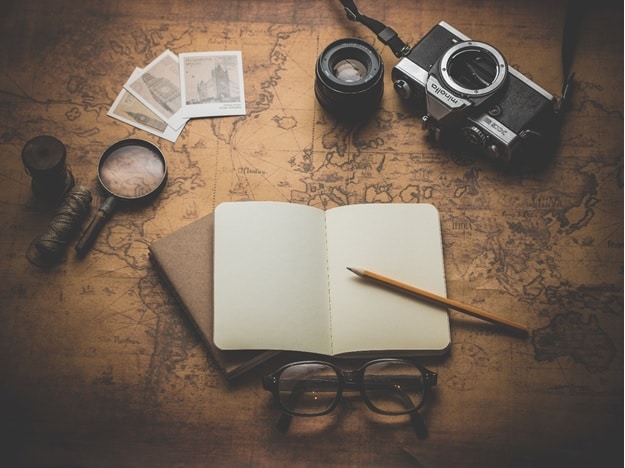 3.     Grammarly
one of the popular and most used best online tools to detect plagiarism is grammarly. For students and teachers, Grammarly is an appropriate choice, because it integrates an effective plagiarism identification tool with an automatic copywriter. The other features are, it considers and rectifies misspelled words, punctuation, and grammar, hence the name. The algorithm generates a writing score based upon the number and types of mistakes, which can be a significant assistance to educators.
You can upload up to 40 MB of the document in size. You can test up to Sixty pages at a time, whether you are using an online editor. Grammarly clarifies files against over 8 billion web pages accessed by the popular search engines.  For each matching paragraph, Grammarly mentions one source and counts the number of unoriginal terms in a paragraph.
The advanced integrated plagiarism detector helps in using the citation at correct points, basically, in the three most popular academic writing styles, thus helping to avoid accidental plagiarism. The program is quite instant: it monitors documents in just a few moments and analyzes the data. Others who, routinely need to review written text will truly understand that. This extraordinary and user-friendly layout can save you so much time, making satisfactory use of the software.
4.     Unicheck
Unicheck (former Unplag) monitors one or more documents against both the databases or folders of a real-time web index and other consumers. If you're a lecturer, you could use the additional options of it. Unicheck has to offer, such as allowing multiple student accounts, offering access to shared files, and displaying the check history of learners.
Moreover, it permits its users to make use of the free edition that can check up to 500 words in one go, and up to 100,000 words or a 70 MB document for the paying accounts. Unicheck employs a live online database that ensures it finds matches even inside sites that search engines have only processed. In addition, it examines freely accessible archives and papers in gold and green.
Consumers may also select a Document vs Document scan to compare the creativity of one or more documents/folders by themselves. There are a series of customizations in the authentication file. Correct citations or web pages can be removed, for example, those with less than 5 percent matching text to the verified document.
5.     Prepostseo
Prepostseo plagiarism checker provides free online plagiarism checker for students and teachers with no limit on the character. This is an excellent plagiarism tool for teachers that allow them to detect plagiarism by searching hundreds of thousands of Internet-published scripts, posts, theses, and live web pages. The validity is assumed to be above 98 percent.
In fact, as this is a device, the findings can differ based on the papers scanned. Surely, just like other handsome plagiarism detectors, it also gives you an option to generate and store the plagiarism record of your material content.
Further, you can generate the plagiarized-free document, once you have noticed the plagiarized lines, then store it in either PDF or HTML format. Prepostseo is the best checker that provides content free of plagiarism. If you use it for free, however, it would encourage you to search up to 1000 words at a time with no hurdle.
Conclusion
A plagiarism checker is a comparatively straightforward tool, that helps in detecting duplicated content that has already been published somewhere on the internet, also it has a serious responsibility to comprehend the unoriginality of academic papers, website content, and other text structures. Picking up the right technology, monitoring its real functionalities in advance is particularly important. The most accurate payable solution is Grammarly, which has also been successful in detecting plagiarism as well as its sources in the sample documents, according to this independent evaluation of the best plagiarism for teachers.  The best free tool, in turn, has become the Prepostseo for standardized test quality and offers its services absolutely free.
Related Post