Why invest too much when you get better laptop in under budget for gaming and graphic design as well. Get the complete list of different brand best laptops for gaming and Graphic designing under Rs. 30000 ($500) only.
10 best Laptops for gaming and Graphic designing under Rs 30000
Laptop the best portable computer for working and entertainment too. Every age people like playing the game on mobile and PC. Since technology changes and laptops and smartphones reach everyone after that outdoor game replaced by virtual games. Virtual game nothing but an indoor game which plays on the laptop, computer or on mobile.Need more power or a bigger screen that is good for sketching and creating graphics? See here for the best laptop for graphic design. Must understand the hardware importance before buying a laptop see here 10 best laptops for gaming and Graphic designing under Rs. 30000 only. Most of the teenage-like to play racing games such as car race, bike race, etc. But to play a racing game laptop or computer required extra graphics to play racing games properly. So to play a car racing game in a laptop required a graphics card and high configuration. When we search the best high configuration laptop for 3D gameplay than we get the price of more than 40000 rupees ($650). Here I have sort listed for your best Laptop for racing and 3d gameplay under ₹30000 only.
Choosing the best affordable gaming laptop should be the best and reliable brand for a long time working purpose. Choosing a low cost and non-branded laptop for graphics games can be lag and restart during playing the racing 3d game. So see here important things to check before buying a laptop for the game and graphics working purpose.
If you are a graphic designer then this post also important for you to choose the best laptop for graphic designing work. Go through the below point before buying a laptop for graphic designing work and playing the graphical game as well.
What configuration required for Gaming Laptop and PC?
To buy the best gaming laptop you should know what hardware and software configuration required to play a 3d game like car and bike game. Match the below configurations before buying a gaming laptop.
CPU– i3-64bit or higher to use faster game experience.
RAM – at least 4GB or higher
Dedicated Graphics – 2GB or higher.
Operating system– 64bit
Now see the 10 best Dedicated 2Gb Graphics card Laptop for play Gaming and Video Editing work.
1: HP 15q-BW084AX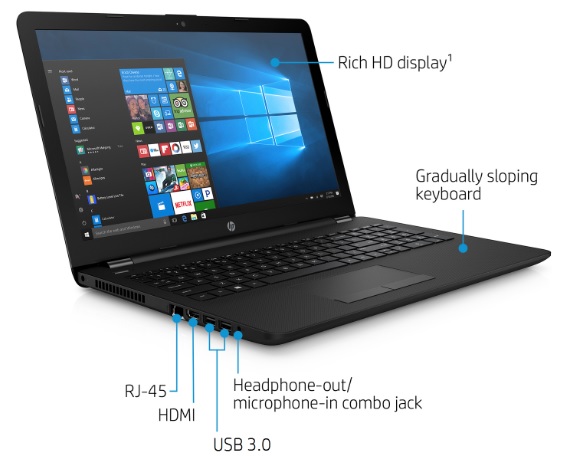 HP (Hewlett Packard) the best and most trusted brand in Laptop and computer products. As we are talking about the best gaming laptop under the budget of everyone so HP 15Q-BW084Ax is the best fit for gaming as well as designing purpose come inside budget. I am sure you love to play (GTA)Grand Theft Auto San Andreas and other series of GTA and searching the best Laptop to play GTA game series than HP laptop will full fill your requirement.
It comes with an AMD quad-core processor with 4GB RAM and a dedicated 2GB AMD Radeon 530 Graphics card which makes your 3d and racing game a real virtually feel.
The approximate price of HP 15q-BW084AX is 27000-28000 in India.
Check HP 15q-BW084AX Price and Complete Feature here  
2: Lenovo Ideapad 320-80XH01HQIN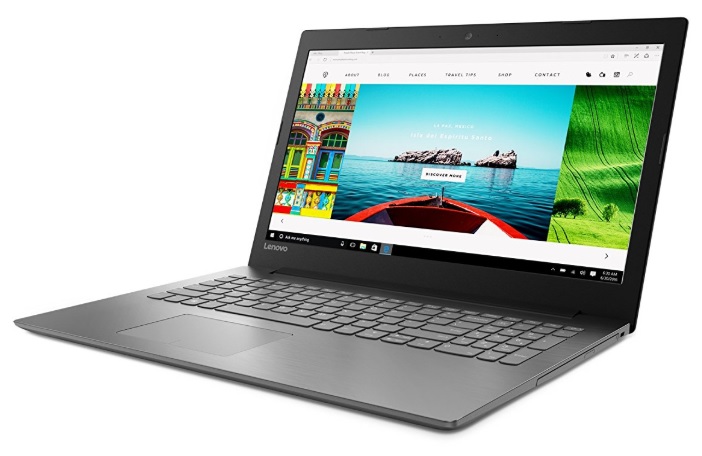 After HP Lenovo is another popular and trusted brand in the laptop as well as smartphones. Lenovo IdeaPad 320 also takes the position on the best gaming laptop under 30000 with the graphics card to feel the best gaming experience on a bigger 15.6-inch FHD screen. Ideapad 320 laptop loaded with 4GB ram and integrated graphics card and 6th generation Intel i3 processor to keep the speed up your racing game in a real way.
3: Dell Inspiron 15-3567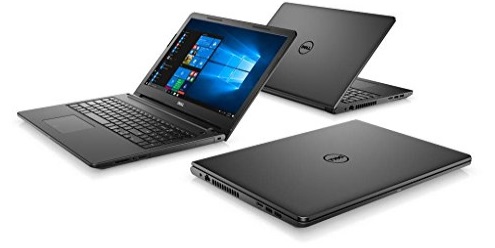 Dell yet another choice of new generation boys and girls for the private working laptop. Dell Inspiron 15-3567 model number Intel i3 Processor and 4GB ram to speedup always your working speed doesn't matter how many tasks you open at in the same time. 15.6 Bigger HD screen will make your gaming and be designing work perfectly real feeling.
Price of Dell Inspiron 15-3567 approx. 26000-28000 which not exceed your budget limit.
4: Asus X540LA-XX538T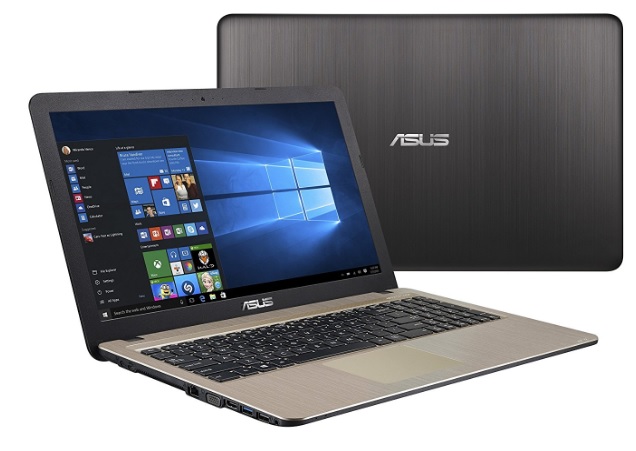 Asus a leader in computer hardware and laptops product series. Asus X540LA laptop comes with Intel i3 6th generation CPU with 4GB ram to speed up your laptop during 3d gameplay. Intel HD graphic makes an excellent virtual reality during a fighter and racing gameplay. Asus X540LA-XX538T Laptop having 15.6 inch HD led display screen and black chocolate color make it attractive than other common colors.
See compete Specification and Price of Asus X540LA Laptop Now
5: Dell Vostro 3468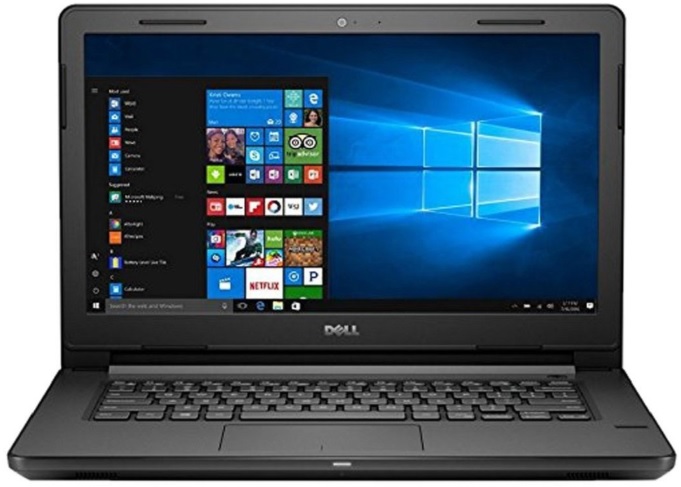 Are you an infield job and mostly traveler one city to another city for official work? For moving job smaller size laptop always best so here I have sort listed the best gaming laptop with a small size screen which perfectly fit for frequent travelers. Dell Vostro 3468 CPU Intel i3 7th generation and Intel HD graphic full fill your graphical related work as well as 3D and high graphics game such as Car race, Bike race, Fighter game, Aeroplane Games: City Pilot Flight and many more.
Price of Dell Vostro Approximately 28000-29000 varies on different e-commerce site as per offer applied.
Buy now and get the instant discount of 30% with Dell Vostro Laptop
6: Lenovo Ideapad 110 80TJ00BNIH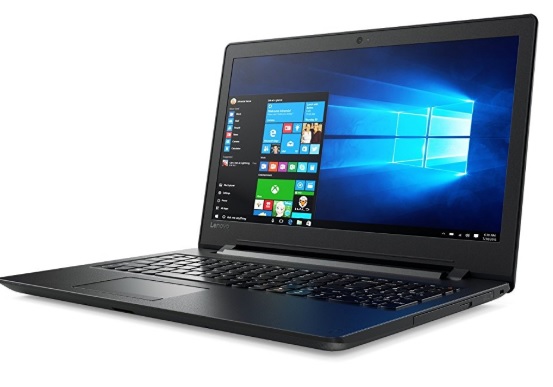 Are you looking best laptop for photo editing and video editing under 30000 rupees than go with Lenovo Ideapad series? If you are a student or worker Lenovo Ideapad 110 laptop best for gaming as well as study.
Lenovo Ideapad 110 laptop 2.5GHz AMD A8-7410 processor with 8Gb ram best laptop for music production and programming work too. Graphics Coprocessor AMD R16M-M1-30 give you the freedom to work on any high-resolution design work and photo editing purpose.
 Get Full Hardware and Software Specification here
7: HP 15-BS637TU Portable FHD 15.6 Inch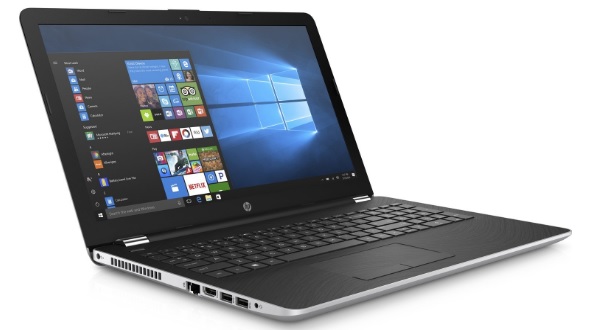 Looking for the best laptop under 30000 for gaming and work for both in the trusted brand. Go with HP a most trusted and long-lasting brand without bothering you.
HP 15-BS637TU laptop 6th generation Intel i3 CPU with 4GB DDR3 RAM. Why HP laptop is best the answer is its comes with Intel HD Graphics 520 with DirectX 12 make your work and game experience excellent. Choosing a lag free and hang free laptop not difficult if you have a checklist before buying any laptop.
8: ACER ASPIRE ES1-572-33M8 LAPTOP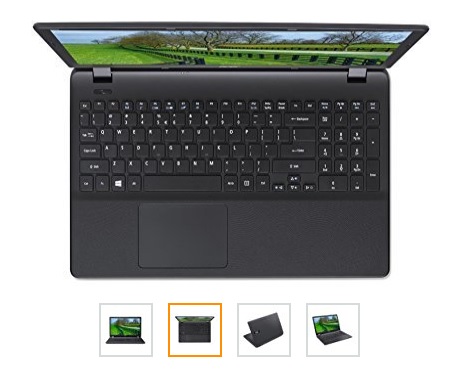 Acer Laptop configuration is 6th generation i3 CPE and 4GB DDR4 ram with the 15.6-inch screen. Intel HD graphics and make it perfect configuration for playing a high-resolution game and design work too.
ACER ASPIRE ES1-572-33M8 LAPTOP Full Specification with Latest Price
 9: Asus Vivobook X507UA-EJ180T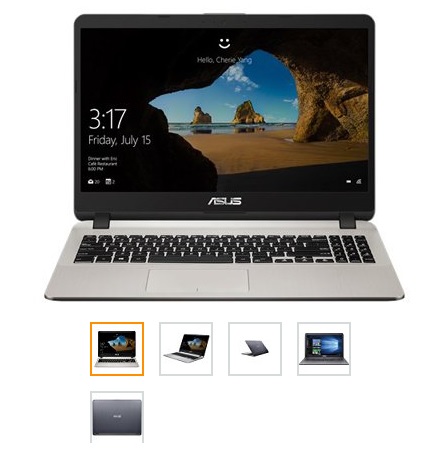 Asus Vivobook hardware configuration is Intel Core i3 (6th Gen) with 4 GB and 1 TB hard disk. Display 15.6 FHD (39.62 cm) and preloaded Windows 10 operating system with the grey color choice.
Get full Specification details for Asus Vivobook Laptop
10- Dell Inspiron 15 300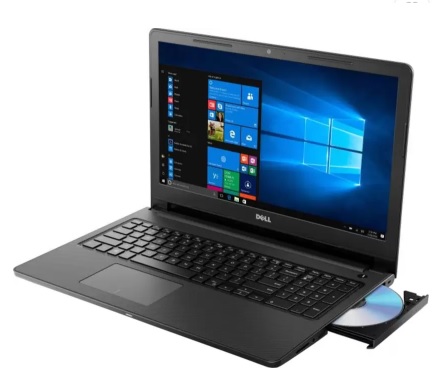 Dell Inspiron 15 laptop comes under 1500 budget range and built with APU Dual Core A9 and 6GB ram. A gaming laptop also best for gaming and streaming online video. Choosing the best configuration laptop will always fit the game as well as working and students. Hope this post helpful for you in choosing the right configuration laptop as shown above the list of best laptop for gaming and Graphic designing under Rs. 30000 only with complete hardware specifications.
Related Post