RecordCast – Capture a Screencast for Free without Installation
In recent years, a myriad of great software for capturing screen videos emerged. For example, Xbox Game Bar and Ashampoo Snap for Windows while Screenflow for Mac OS. But what if we don't have time to figure out complex screen recording software and we have no space to install it at all. Still, we need something to record screen events, possibly supplemented with webcam images and system sounds. Then we can crop the recording and publish it immediately on our favorite video sharing site? Taking a screencast tool without installation and for free can be done by choosing the right device for it, such as the following online service.
RecordCast introduction
RecordCast is a practical and free tool for capturing your computer screen details easily. After the recording is finished, you can edit with RecordCast's built-in video editor, adding text, overlay, various elements, etc.
With RecordCast, screen capture can be done without any installation. This online app works in almost any modern browser such as Google Chrome, Safari, Microsoft Edge, Firefox, Internet Explorer, etc. I use Google Chrome browser on my Windows 10 computer with a great camera. Let record a video now.
Steps to get your screen captured
When you open the website, you will see two buttons at the top of its homepage: "Start Recording" and "Try Video Editor". Click the "Start Recording" button to get into the tool. Then make the best settings for your recording according to your needs.
Best settings for recording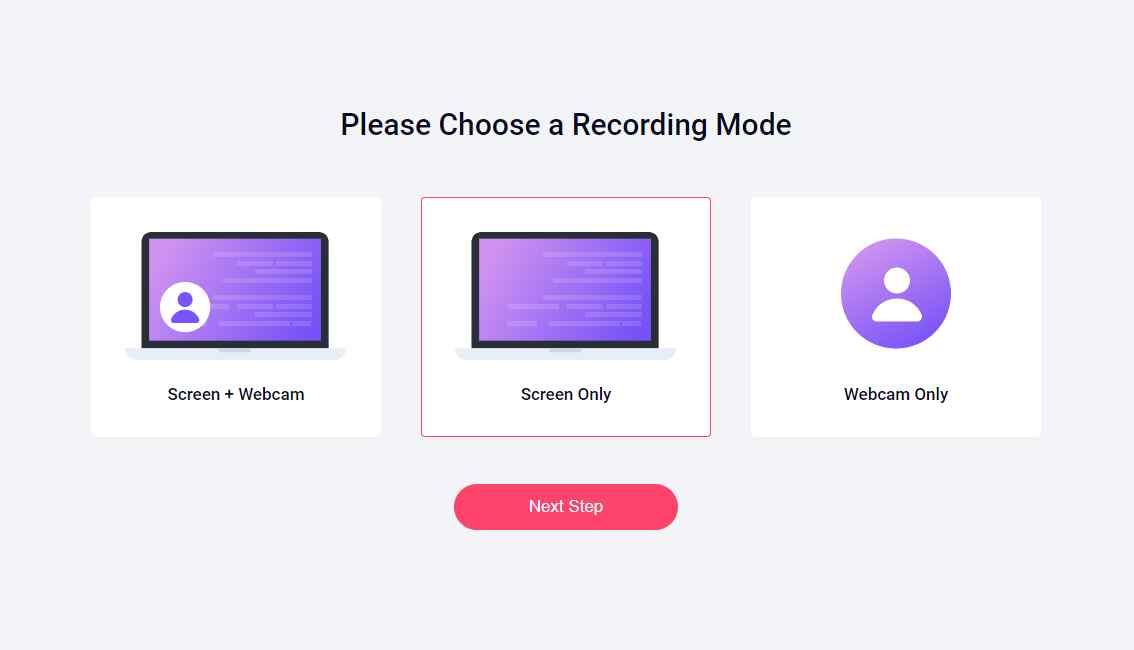 First, choose a mode for your recording. You are allowed to choose from the three preset options: Screen + Webcam, Screen Only, Webcam Only. If we want to take advantage of all its features (like capturing a webcam image), we'll need to have a camera on our computer.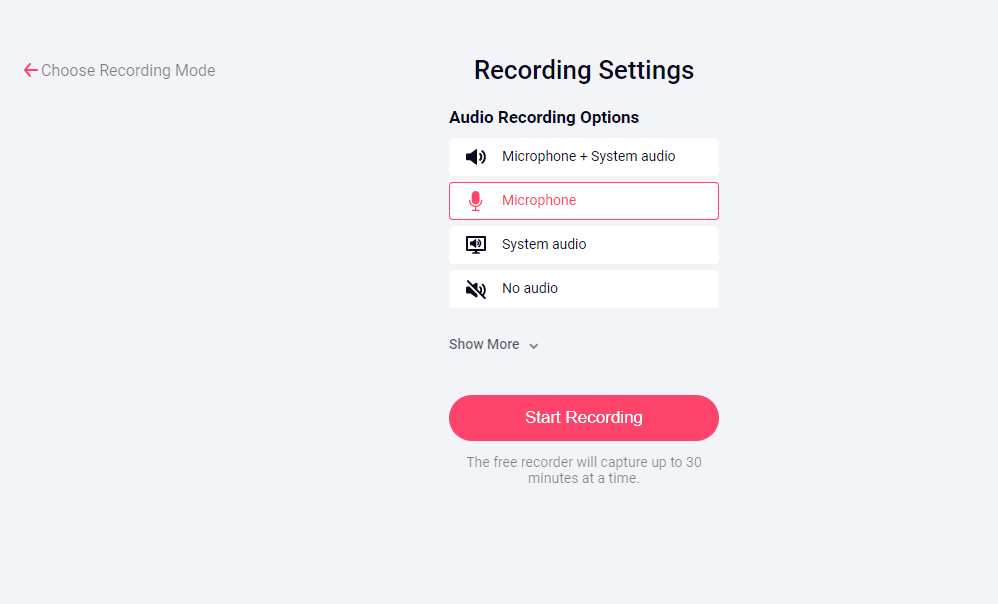 What's more, if we want to record system sounds without any other audio, we could only choose system audio under Windows. If you prefer to record sounds from a microphone, you use a microphone at the time of recording.
Besides that, there are no other restrictions: when you open the tool in the browser, you can start recording immediately, choose to record only screen events, only a webcam image, or both, and then decide on the source of the audio recording. Finally, we need to choose which computer screen will host important events for multiple monitors or which application window or browser tab if we're not videotaping the full screen. And then we have no choice but to embark on the task we want to record.
Download your screencast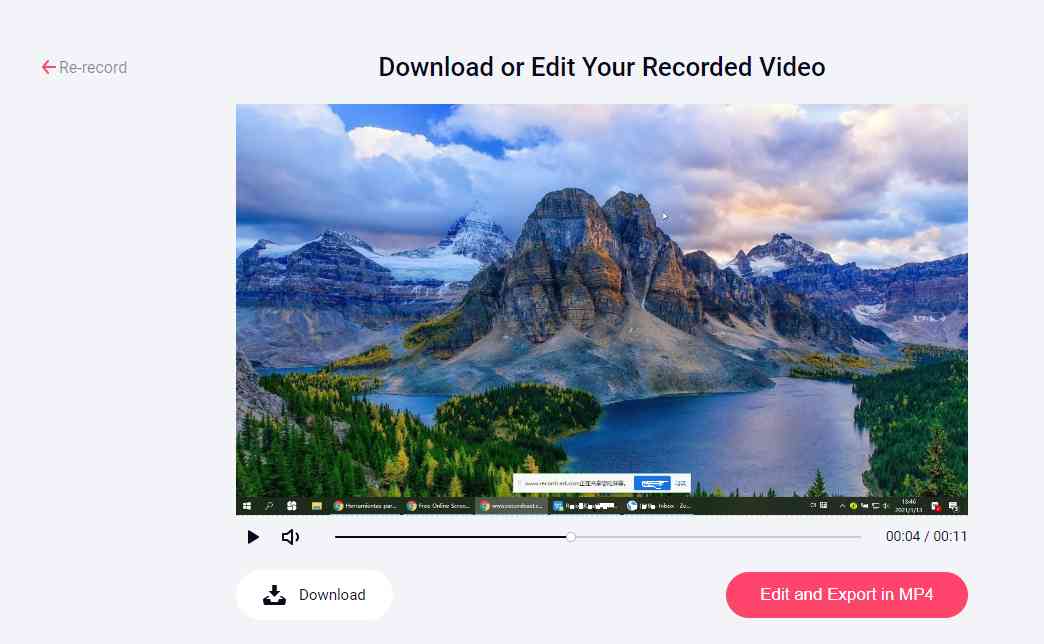 The program does its job smoothly, but when we're done, more choices come. You can decide whether to simply save the recording to your computer – in which case you will get a WEMB format video. If you need MP4 format, click on the "Edit and Export in Mp4" button. Then you can start editing it right away.
Edit your screencast conveniently
RecordCast also has a great video editing feature that is somewhat similar to many other famous video editors on the marketing. They also overlap in knowledge, effects, and usage, with the difference that here the timeline has gotten a little more professional. You can schedule subtitles, recordings, and audio tracks more accurately.
We are nowhere near claiming to be aware of the free video editing programs presented earlier, but unlike them, it does not need to be installed and is immediately available to us after the recording is made. RecordCast's video editor's interface is tidy as well, allowing you to configure everything you need to start recording. In addition, it contains stylish, tasteful inscriptions and effects that can come in handy to make the recorded material more exciting.
Conclusion
All in all, RecordCast is a particularly promising online service. Although its video editor is still in beta, it performed flawlessly in our tests. It is fast, easy to use, and ready to go without installation. You haven't even had to register to take screencasts yet, and all features are free. We don't know how long this will stay that way. Maybe this generosity on the part of the developers will only apply to the beta state, and if the final version may have paid features as well. In any case, it's worth getting to know it because it can come in handy at any time if you just need a screencast recording or would quickly record a video message using your webcam.
Related