Do you think you can not target the right visitor on social media, and do not take profit from social marketing after investing money for advertising? try the award-winning free twitter tools for Social Media marketing and grow the business faster than the manual way.
10 Best Twitter Marketing Tools for Social Product marketing
Social media one of the most popular marketing platforms for any type of business and product. From small to enterprise company uses social media to promote their product to end-user and get more leads. Facebook and Twitter both are the leaders of social networking platforms for personal as well as marketing use. It is an easy and cost-effective way to increase blog traffic and productivity using social targets. There are Twitter Marketing Tools for companies and marketers to increase business leads and sales rapidly. You can achieve your social media goals faster using highly useful twitter as a marketing tool instead of managing profiles manually one by one. Most people do not aware of Twitter's third-party tools for managing and marketing your Twitter profile under a single dashboard with great features.
Social media management tools are a fast and effective way to increase your conversion and targeted visitor.checkout some award-winning Best Twitter Marketing Tools for Social Media marketing to get grow the business faster.
Manage your social media in a single place save time as well as give you the power to schedule many events in a single option. Twitter marketing tools useful for Social management platforms will help you manage multiple social profiles in a single place. If you promote a lot of your business and product over multiple social platforms but cannot get the result, then you may try the most interesting Twitter Marketing Tools to improve your business leads quickly.  As soon as you start using social media marketing tools to manage profiles than you will see the drastic improvement in your promotion and leadings. Here I am going to disclose the best Twitter Marketing Tools for Social Product marketing and grow your business like anything.
Best Video editing software for YouTube
The Best Twitter Marketing Tools for Social Marketing's
Social engagement is the reality of nowadays and everyone spends time on social networking sites. To target social audience is the biggest and effective way to promote and advertise your product and business management. It is not easy to promote your business in social media and convenience visitors to buy your business in the first click. But there are many third-party social marketing tools available which make a bit easier to convince your visitor and insist on why they should buy your products.
List of  Marketing Tools for Social Media Marketings
1- ManageFlitter –
2- SocialOomph
3- Twitonomy
4-Tweriod
5-Triberr
6-Tweepi
7-TweetChat
8-Commun.it:
9-TweetDeck
10-Bluenod
---
1- ManageFlitter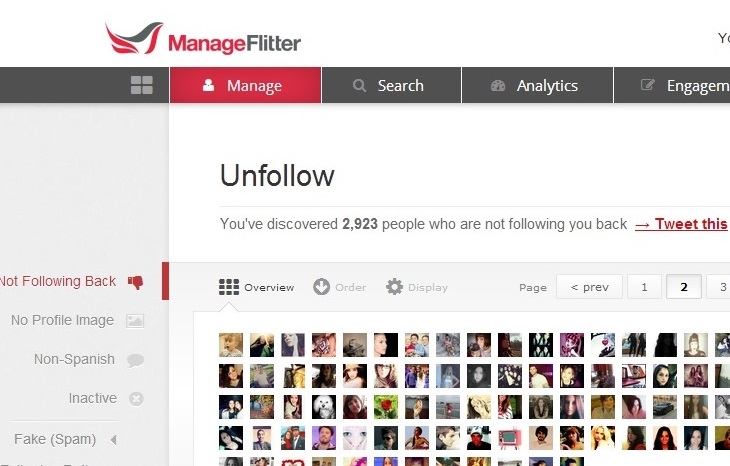 ManageFlitter is a great tool for marketing and PR professionals to grow their business overnight. It is a smarter way to manage all your multiple twitter account in single windows. Manageflitter is the best tool for Twitter analytics and views to monitor your brand to grow. There are lots of trusted social media Management companies using these tools to grow their business faster. You can easily find and unfollow spam profile from your Twitter which may affect your credibility. Schedule any tweets for the future and never go away from your followers during the holidays. After feature cost matter so Managefillter free version with the limited feature available for personal use and you can buy the license for commercials use as well with minimal charges. This twitter marketing tool is cloud-based so doesn't require any specific hardware to run it.
Signup ManageFlitter now to get a free pro feature
2- SocialOomph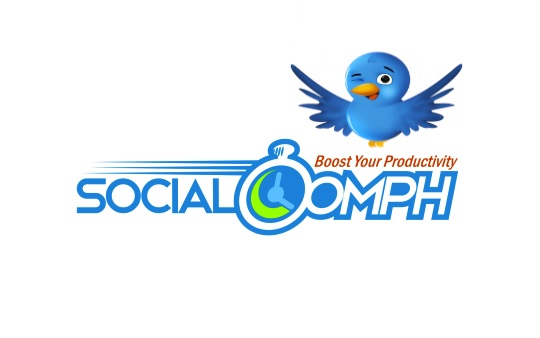 Yet another best and free digital marketing tools to manage multiple twitter profile under single windows. It is one of the best free and paid Twitter Tools for Marketers to grow their business overnight. SocialOomph not only manage twitter profile but it is also the best tools to manage Facebook page in the single dashboard. Manage up to five Twitter account free of cost using SocialOomph and start getting the quick response for your business. This is the best and most profitable Twitter Marketing Tools as well as Facebook marketing tools to promote your business in a professional way. SocialOomph is the all in one tool to manage all your social accounts such as Twitter, Facebook, Pinterest, LinkedIn, Plurk and many more. Do not carry multiple social network tools to manage all your social networks while single can do all.
Join SocialOomph free now to start growing your business.
3- Twitonomy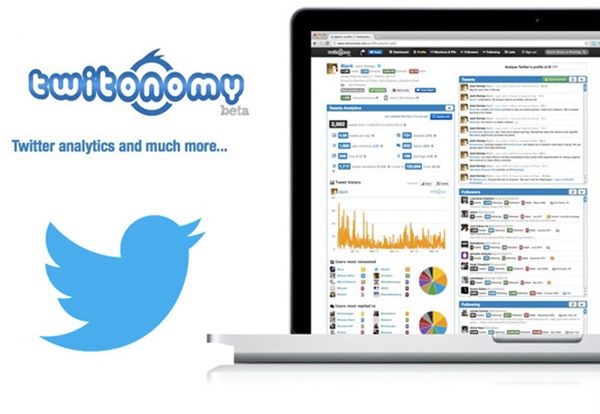 Twitonomy can be your best Twitter marketing strategy to improve your social reach quickly. This can be your all in one social media app as well as the social management platform. With the help of Twitonomy, you get the power of monitor clicks and retweet you get in your profiles. The best and secure way to Monitor tweets from your favorite users, lists and keyword searches as well Get detailed and visual analytics on anyone's tweets, retweets, replies, mentions, hashtags. Twitonomy also gives you an option to Backup/export tweets, retweets, mentions and reports to Excel & PDF in just one click and Download your followers and following lists to Excel. no doubt Twitonomy is the Best Twitter Marketing Tools for Social Media content marketing as well as promotional.
Signup now to get your free Twitonomy social management tools.   
4-Tweriod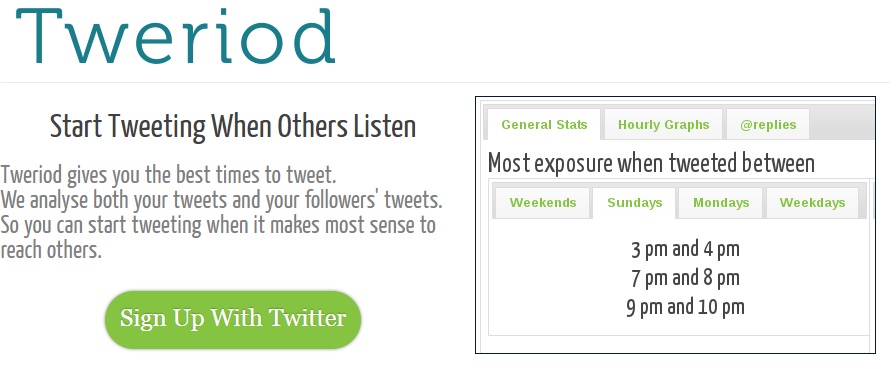 Do you always think about what time most Twitter users get active and tweet most? To find out the exact time of maximum tweet comes in Twitter is difficult but Tweriod can tell you easily what is the right time to tweet when the maximum number of visitors can reach it. Tweriod gives you the best times to tweet so you can get followers on Twitter and grow your followers rapidly. These Twitter tools for mentions and monitoring to give the right time to tweet when most of the Twitter users active.
Create Tweriod account free now to the now correct time to tweet when most of the user activity.
5-Triberr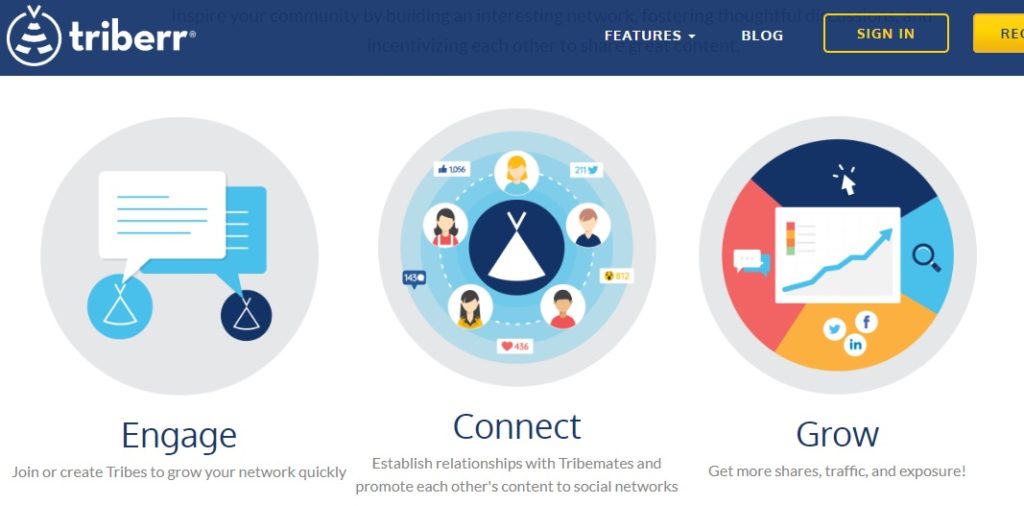 Everyone knows more than 50% of business leads come through the social platform. Social media one of the demanding platform to reach the end-user and make your brand name worldwide overnight without investing too much money. Triberr is the best and intelligent tools which tell you what user are saying and what is trending. Triberr social tools not only for promoting business or brand but it is also the best social marketing tool for content writers to get more readers rapidly. Use single social marketing tools to manage all your social networking page and any type of business category. Triberr sign-up is completely free for limited features to personal use.
6-Tweepi

Tweepi artificial intelligent tools for all your social media promotional activity under a single portal. Today social media marketing strategy and marketing is not as simple as much as we think, it will help us to grow brands using just sharing it again and again without planning it in a proper way. You may be using a social media platform for a long time but failed to get more followers to lack or correct social media campaigns and marketings. Tweepi is the social media marketing tool that guides how to increase twitter followers and promote your content at the right time. It helps you to filter followers from your profile and Unfollow undesirable users and follow highly relevant followers which get your correct leads. Tweepi currently provides two plan, silver and platinum as per month and annually both billing based.
Start your free Tweepi account now to get the full feature for one month.
7-TweetChat

You know what are the social media tools used by expert marketers to keep the brand at the top. The tools for scheduling social media content and promote always profitable virtual marketing methods and most effective today. TweetChat gives you a single dashboard to manage all your hashtag under the single window and keep monitoring each and every tweet. Simply enter your hashtag and start managing your tweets and followers.
 8-Commun.it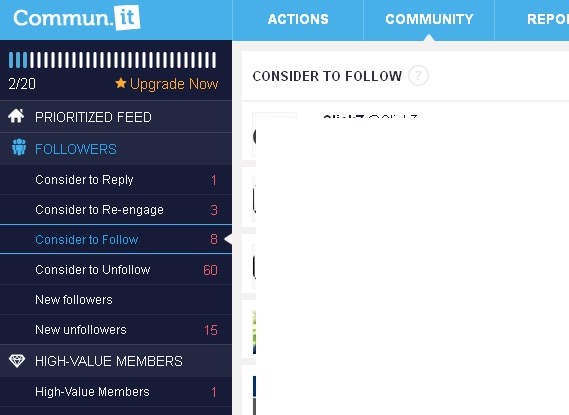 A most effective method of growing your brand and business if you Post only when people read the most and never miss a mention. Commun.it is the best twitter marketing tools to manage your official Twitter account with the best feature to grow your brand.  It is tools to Keep track on your progress with Build real relationships and engage your leads more than a regular way. Commun.it available free and paid with the multiple and professional features which make your business stay on top always.
Sign-up your free Commun.it Accounts now to start your twitter profile manage.
9-TweetDeck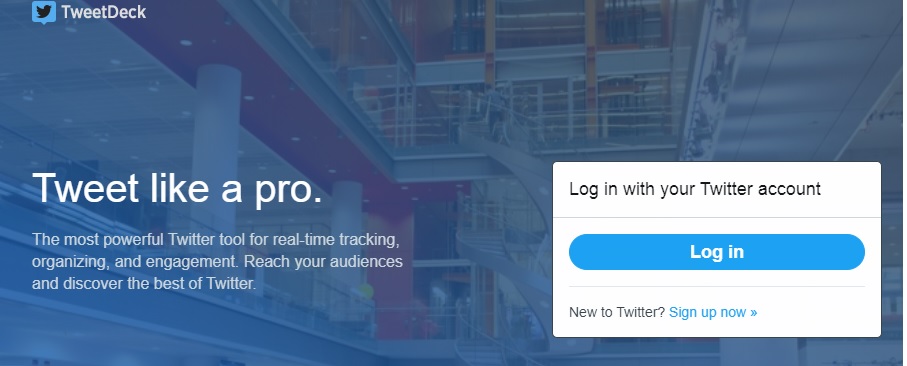 TweetDeck is the best social media tools to established social media management and marketing to promote as professional marketing experts. It is the best social media apps for marketing your business and send your business to top with less effort. Are you dedicated to social media marketers to promote your client business on multiple social platforms but still using a manual method with managing each profile separately? Try the best social marketing tools to manage your multiple different social media profiles under a single dashboard with scheduling and monitoring progress for each day.
10-Bluenod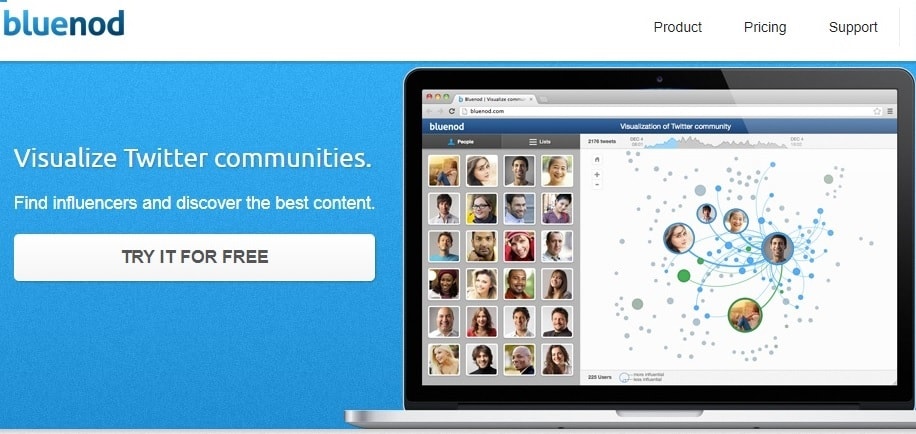 You can only grow your business when you know who your social media working for you. Monitoring each tweet gives you leading and relevant followers. It is not possible to monitor each post share progress one by one but using Bluenod twitter tools, it easier to check the analytics of your all twitter account and filter the tweet working better. This tool helps you to MONITOR KEYWORDS & EVENTS and Find influencers quickly to Connect with key influencers to share your best content. Monitor your Real-time Twitter visualization and create effective twitter lists.
Conclusion
The best way to promote your business on social media platforms using tools can help you faster to take to the top. In this post, you get various best social media marketing and campaign tools to find relevant followers. You can easily manage all your twitter profile under the single dashboard, and schedule your tweets for the time when most people read the tweets. Try the above Best Twitter Marketing Tools for Social Media and see the difference of regular marketing tactics and smarter tools for marketings.
Related Post