Simple steps to block Website in Beetel with setup parental control to limit internet access as per time and day schedule.
How to block Website in Beetel 777vr1 VDSL modem?
Technology competing day by day with technology itself. a few years ago 1 Mbps and 2Mbps internet plan more than enough for an office, and today more than 50Mbps internet plan need per user. Initially, Airtel broadband speed comes with a maximum of 5Mbps-10Mbps for a home user and an ADSL modem used for it. But now Airtel delivering more than 50Mbps internet plan using the VDSL modem. Airtel used Binatone DT920W and Beetel 777vr1 VDSL modem router for end-user installations. So in this post, you will get a user guide about parental control setup in Beetel 777vr1 VDSL modem and How to block the website in the Binatone DT920W VDSL modem wifi router. If your BSNL internet installed with Beetel ADSL router then you can know how to change bsnl wifi password using this manual.
However, Beetel and Binatone both VDSL users can use this tutorial to setup URL blocking because both web interfaces are the same. Setting up Parental control you can enable internet access schedule based on time and days you want. Using parental control you can control your kid's internet habit and disable the internet acing on child phone and pc during study time. Also, know the way to increase WiFi signal using Airtel 4G hotspot WiFi router.
You need physical access of web interface to block websites and apps in Airtel broadband VDSL modem WiFi Router.
Login Airtel VDSL Modem Router from PC
Connect Lan cable to VDSL modem LAN port in the backside with yellow color to PC/Laptop LAN port.
Airtel beetel 777vr1 VDSL Default IP- 192.168.1.1
Username: admin
Password: admin or try your CRN (customer relationship number showing in Airtel bill)
Open Web Browser and Access Airtel Binatone DT920W default IP address/ Beetel VDSL IP Address http://192.168.l.l.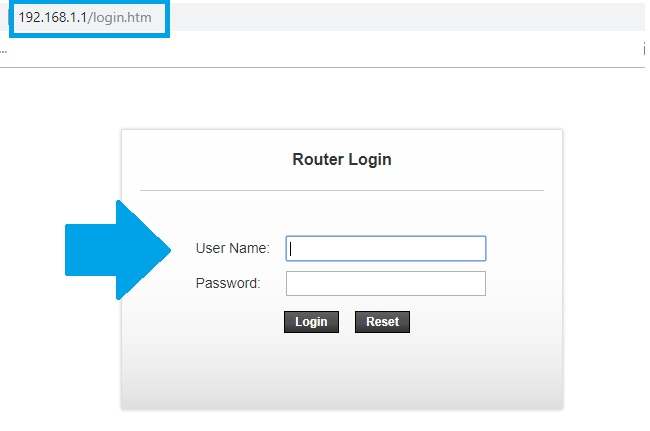 Website Block in Airtel Broadband VDSL WiFi Modem
Firewall and content filtering best way to block unusual websites and Apps to prevent access from your kids. Simple steps to block Facebook YouTube and another social network website during exam time.
Go to the Firewall tab from the top menu.
URL filter- URL Filter
URL Block Configuration
UR Blocking Capability- Enable (select the Enable option)
Press Apply Settings Changes.

Add the website URL and Apps Name you want to block in your Airtel Modem.
Keyword- Add Website URL or Keyword name only.
As shown below image under URL Blocking Table.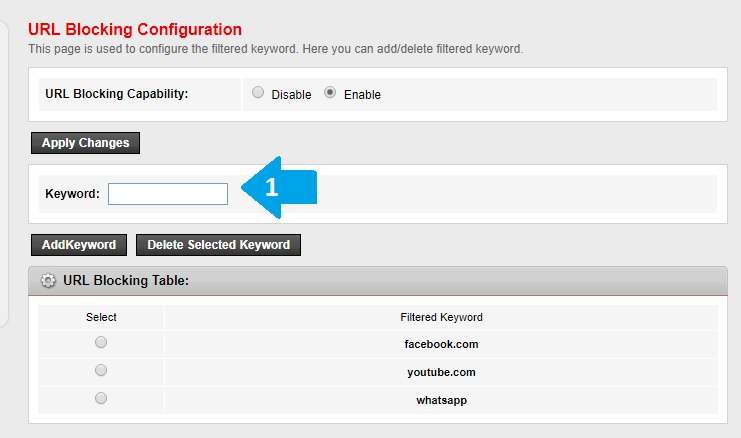 Press the Apply Changes button at the bottom to save settings.
Unblock Website in Airtel WiFi Modem
To disable website blocking and unblock any specific website from Airtel broadband WiFi router.
Go to Firewall – URL Filter
URL Blocking Table
Select the Website URL and Apps Name from the list click the "Delete Selected Keywords button".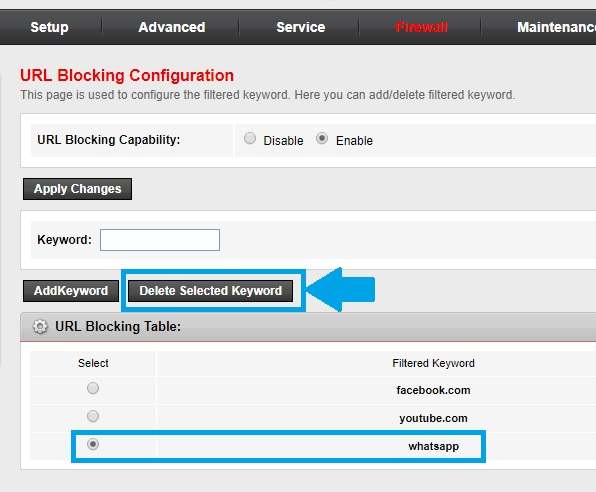 How to Enable Parental Control In Airtel Broadband Modem
Airtel uses Beetel 777VR1 and Binatone DT910W/ DT920W VDSL modem. The Parental Control feature lets you provide control over internet time and schedule access for your Kids. Enabling parental control configuration to give you the power to limit the internet working time in your children's PC and Mobile. Follow the step by step parental control setting in Beetel 777VR1 VDSL WiFi Router.
Go to Firewall- Parental Control
Parent Control: Enable the parental control and click the Apply Changes button

Set internet Access Time and Day in Airtel Broadband WiFi Modem
Now set the weekdays and time you want to only access the internet on your kids and any specific PC.
You can set an Internet access schedule either on Mac Address or on the IP address range.
You can find a Mobile Mac address from settings- About Phone option.
Firewall- Parental Control
Internet Access Policy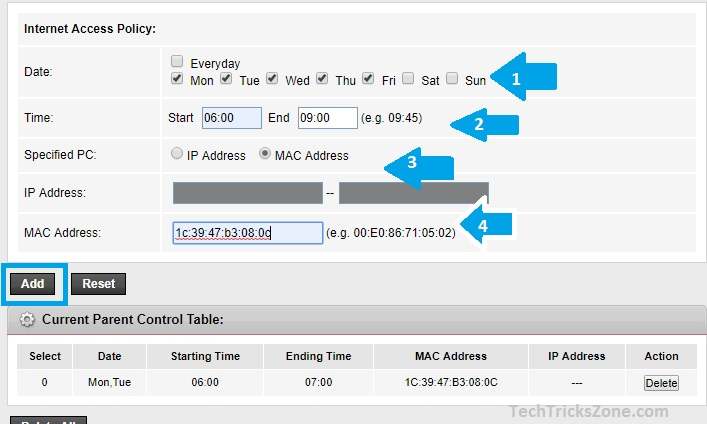 Date – Select the day you want to limit internet access.
Time Give the Start time and End time of internet access.
Specific PC- Select the Mac Address or IP Address you want to add in the parental control policy.
Mac Address: Type the Mac address of your kids Mobile/Desktop.
Press the Add button to create an Internet access schedule policy.
You can create multiple Device internet access Policies based on different days and times to control internet access on kid's PC.
Delete Parental Control Policy
To disable parental control in the Airtel VDSL modem follow the steps.
Go to Firewall- Parental Control
Current Parental Control Table
Click the Delete button of specific Parental control you want to remove.
Parental control and Content filtering best way to control unnecessary internet access and website from your kids. If you are using Airtel internet or any other internet you can control internet limit and access time as per your choice.in In every WiFi router under the firewall option you get website block and parental control settings. Hope the post block Website in Beetel and parental control configuration in the VDSL modem will help you to control your Airtel broadband internet.
Related Post