How to access your wifi router if do not know username and password. If you have changed the default password and want to Access WiFi Router if Forget the Password.
How to Access WiFi Router if Forget the Password 
If you forget the Wifi password then you can recover wifi password from the saved computer and other devices. What if you forget the login password of the Wifi router? Wireless router login password must be required to make any changed in a router along with the WiFi password and WiFi name. Forgetting any password is a common thing for every human being. There are many ways to recover forgotten passwords for wifi router using different methods.  Every router protects there web interface with an admin password to prevent unauthorized access. You required a Wifi router password if you are a plan to switch internet provider or want to update wifi passwords or name. However, if you are reading this post means you forget your wifi password or no idea about how to access your wifi router if no password. In this post, we have provided 3 methods to access the WiFi router if the login password is forgotten. Also, read tricks to increase your wifi speed up to 10x.
3 Way to access WiFi router if Forgot login password
If you are a technology geek you may understand the method to access the wireless router in case forgot password. This post will help you to access your wifi router without login password. Follow the steps one by one to access your router.
1: Default Factory Settings
This is a common method that can apply for any brand wifi router. Every brand wifi router pre-set a username and the master password to access the wifi router. The preset username and password called default wifi settings or factory settings for a wifi router. Get the factory default settings of your router to access.
The default login password and username only will help you if you did not change the default router settings.
Check the WiFi Router backside sticker to get the Default login username and password.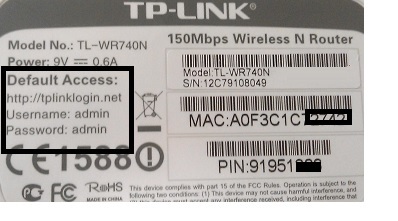 ---
2: Check the Browser Saved Password
You can retrieve save passwords from the web browser you have used for login your wifi router before. There are also many password view tools available to get save passwords from browsers.
To manual check save the password in browser see here and find your wifi router password to login it.
3: Factory Reset of WiFi Router
If you have tried all above method to get your forgotten wifi password but not find. Now resetting the router final step to make router in factory settings.
Note: a Factory reset will erase all settings saved in wifi router. Only make the factory reset If you have all the internet WAN settings to configure it again.
 If you finally ready to factory reset your router then follow the steps.
       Factory reset of WiFi router step by step
Take your WiFi router with you and find the tiny reset button backside or beside of router.
Power on the router and take a pin or needle with you if your router having reset button inside.
WiFi Router Resetting tik-tik time and method
 Every wifi router supports different reset timing and methods. You can try one by one to make your wifi router reset with different tik-tik reset button method.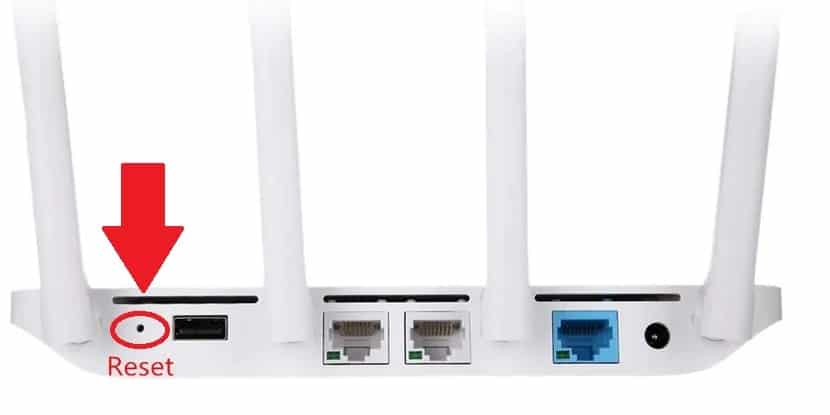 Power on the wifi router and press the reset button for 3 seconds and release the button. See if router rebooting and try pinging the default IP address of your router as given in sticker.
Power on wifi router and press the reset button for 10 seconds and release the button in 11 seconds.
Press the reset button for 15 seconds and the release button and see router rebooting and ping with default IP.
Power of the router first and press the reset button in off mode. keep press reset button and power on wifi router and see when router power led blink second-time release the button.
If you have upgrade custom firmware of Gargoyle or OpenWRT than see here reset method step by step for open-source firmware. access your wifi router using reset forgotten username and password with the above steps and configure again with internet settings.
Once your WiFi router reset follow here to reconfigure your WiFi router in factory mode.
Final word
Always try a safe method to access your router in case forgot password. The factory reset of the router is the last option but make sure you have internet settings to configure again. In the factory default mode router delete the all configured settings and required to set up again. While configuring your wifi router first time always take configuration backup to restore in case required to factor default Wi-Fi router.
Related Post