How to use Airtel 4G hotspot Router as a Range Extender
95 % of people think a 4G hotspot router only useful until we are using a sim card and internet plan. If you are not subscribed to any airtel wifi pack than the 4G router is dumped. Actually, it's not true a 4G hotspot router also support repeater mode and it can also work without any sim to extend your Wi-Fi signal strength. If you were using Airtel 4G hotspot router before and now stop using Airtel 4g internet and keep beside the hotspot router because of no sim or internet plan. within a few steps, you can use your hotspot 4g router as range extender to boost signal in every area.
Here now after reading this post, you will know how to use your 4G hotspot router without sim for the range extender. Even you can also use range extender mode while you are using 4G internet on hotspot router. You can enable priority mode when 4G data internet unavailable than hotspot router turn into range extended. If you are using Jio WiFi or 4G sim router than you can still use without sim as a WiFi repeater to boost Wifi signal. Although Airtel 4G hotspot router originally manufactures by Huawei Company so if you are using a Huawei 4g router with sim slot you should also utilize the range extended.
Airtel 4G hotspot Login from PC/Mobile
To login your 4g hotspot router connect it with wireless or USB cable. Here I am using the wifi connection to configure Airtel 4g hotspot router.
Go to wifi and connect your 4G router.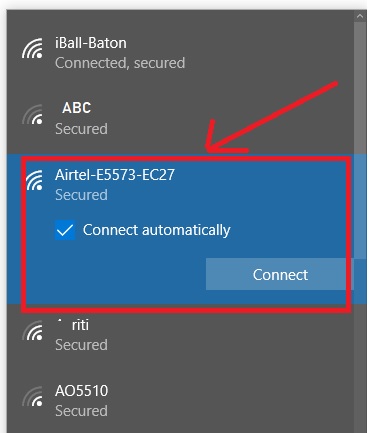 Airtel default IP address is http://192.168.1.1  and username password is admin/admin
You can also check in your Airtel hotspot router backside below the battery.
Open the web browser and access the Airtel router.
Type username and password and click Login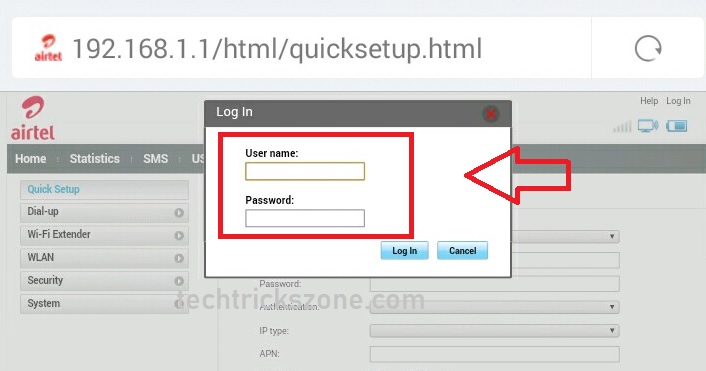 Airtel 4G Hotspot Portable Router as WiFi Repeater Configuration
After login now you can configure your 4G router as the range extender with priority setting.
Priority setting will auto-switch your WLAN range extender in case your mobile data not connected due to signal issue or data plan expire.
Hotspot 4G Router as Range Extender Enable
Go to Range Extender in left side menu
Click Turn on button to enable Range extender.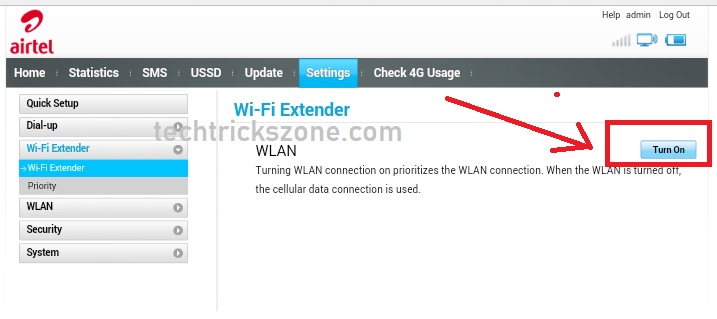 After Range Extender Turn on for few seconds your Laptop or mobile will disconnect from 4G router wifi. Connect again and go to range extender setting
Scanning will auto-start and you will get all WiFi AP name running in your area or near your home.
Click on your WiFi name.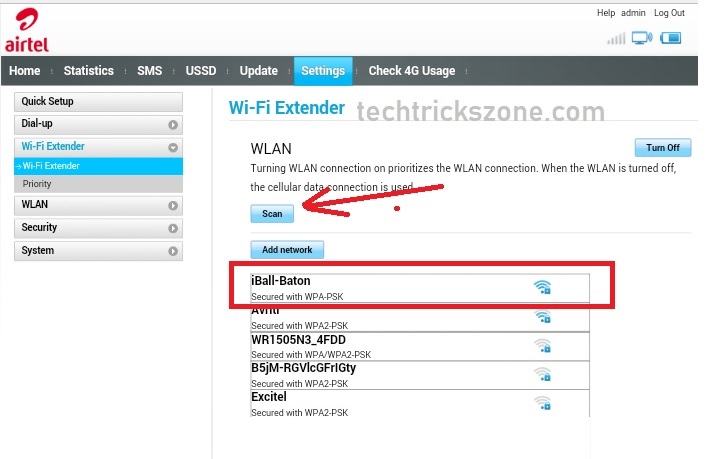 Type your home Wi-Fi password to connect your 4G router as the range extender.
Type the password in the box and click the Connect button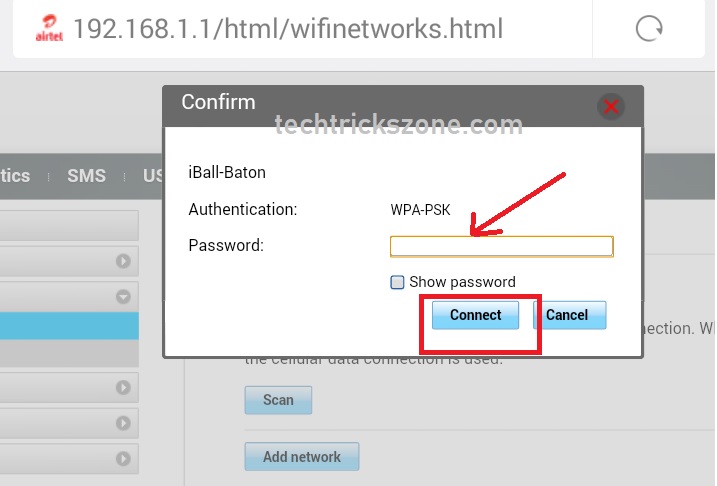 Airtel hotspot router Range Extender Connection status
After all, setting to verify the status of your 4G hotspot router connected or not to your main WiFi click on the Homepage button.
In the home page, you can see WI-Fi icon Green with signal status and connection status.
Below you can also see Received and sent a packet from Airtel repeater.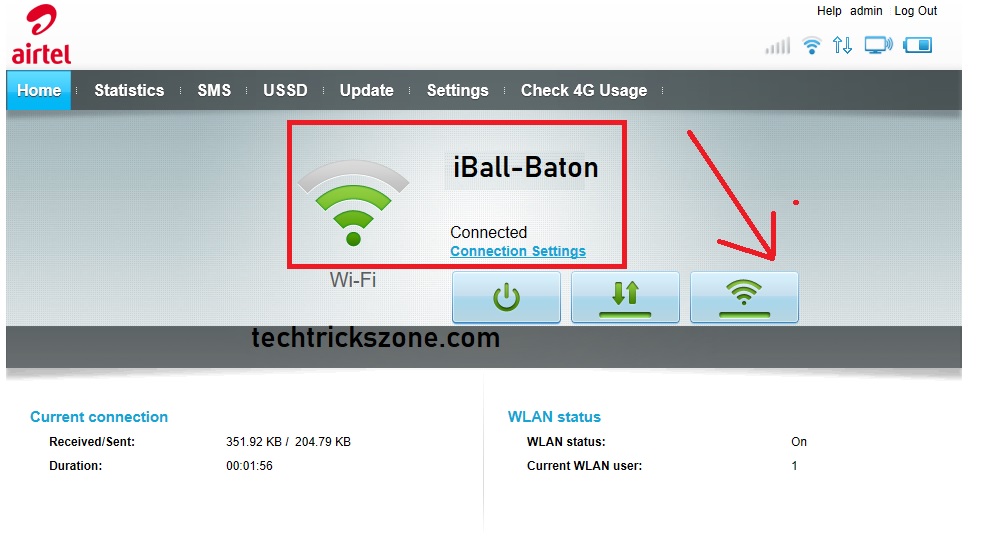 To change Range Extender priority or disable Airtel Range extender
Go to the Settings-Range extender
Range extender- a priority.
Delete the Range extender setting to disable priority.
Airtel Range Extender Settings Use
To laying your Hotspot router may be damage it battery due to non-use. So if you are not using Airtel 4G sim in 4G hotspot router still you can use your hotspot 4g router as the range extender.
Using As range extender will boost your main wifi signal to every area of your home. So don't think a portable 4G hotspot router is a waste if you don't use SIM data. Any 4G  WiFi dongle ad 3G wifi dongle with a sim slot can be configured from the web interface for wifi repeater. So after reading this post, you can try if you are using Reliance 4G Wifi dongle, Jio Wifi dongle or Huawei B310S-927 sim router and Huawei E5172bs-925 4g wifi router.
Hope this airtel 4g hotspot manual will help you to turn your 4G hotspot router as a signal booster without using airtel sim.
Buy Airtel 4G Hotspot only 599 Now |  Click to buy
Related Post –