Stellar Data Recovery for Windows: Best Data Recovery Software [Tested]
The most difficult job usually for people is to choose the best one amongst many available options, but its bit simple when selecting best Data recovery software because there's a huge difference between Stellar Data Recovery for Windows and other recovery tools. For making any software best, there are many professional features which you only miss when you use and test them yourself.
Why Is Stellar Phoenix Windows Data Recovery the Best Data Recovery Solution?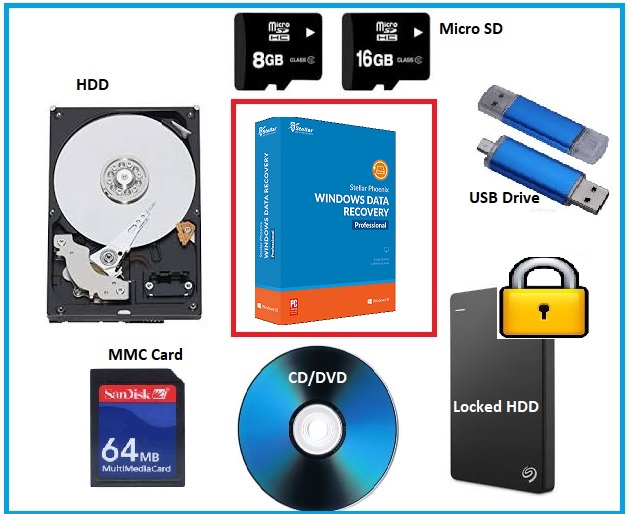 This is an honest review about Stellar Data Recovery for Windows software after testing and comparing with many other recovery tools. I am writing this review about Stellar Data Recovery Software from the moment, when I lost my Windows E-mail, Picture, Videos and other documents due to something bad that happened with my Windows Laptops. I tried many recovery tools that claim fastest and deep recovery with any type of data loss scenario with support for all major formats in image and videos.
Most of the tools disappointed me taking lots of time to recover any single drive and slowed down my laptop due to taking too much CPU usage and RAM size.
Finally, when tried Stellar data recovery software for Windows I was just confident and relaxed when it reduced the recovery time by almost 60% compared to any other software to recover the same data. It was just a really great movement
When I read the full system requirement to use the software on their official website, then I found why it's faster and better than other data recovery software.  The software requires only 50Mb of hard disk space and 1GB Ram with platinum class CPU. Free Download Stellar Data Recovery for Windows Now.
The feature of Stellar Data Recovery tools Make it Best in 2018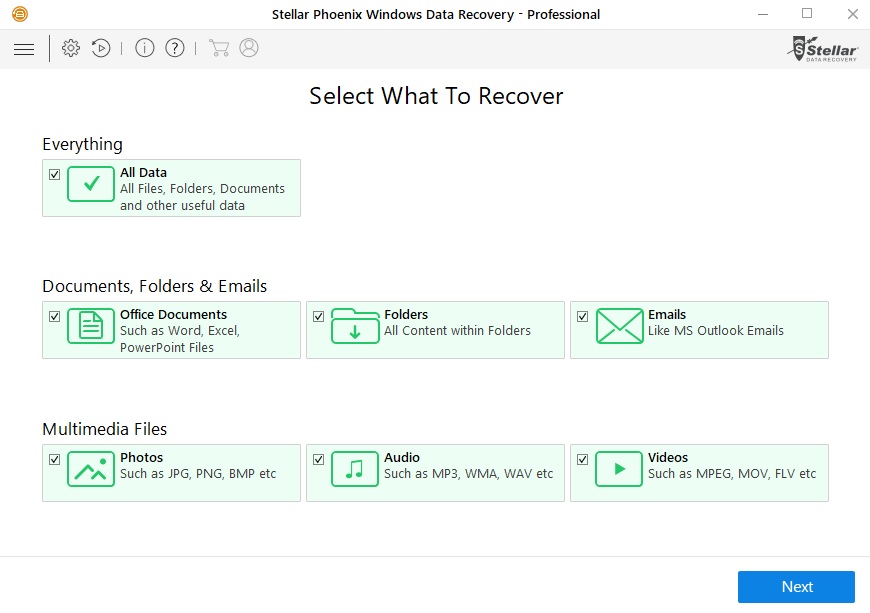 Do you judge any software with their pricing factor to consider it the best? You may think that every costly product is always the best, but I don't agree with this. There are many costly recovery tools available but they cannot beat the features of Stellar data recovery for Windows software which retails for $99.
Don't think the base of your work is personal or professional. Just choose the software which asks for personal version price but gives you professional version features.
Without any doubt for its recovery capability. Just give a try to this amazing software and see the difference that you are missing with other data recovery tools.
1: System Requirement:
The most important feature which makes any software best and faster is the minimum system requirement to run it perfectly. Stellar Data Recovery Software for Windows best thing is that it requires just 50Mb storage and 1GB ram.
2: Recovery From Hard Drive, USB drive, Memory Card:
Another best things are, it supports all types of storage devices to recover deleted files such as hard drive, USB drive, and Memory card. Don't waste money to use different software for different storage recovery when Stellar recovery software gives all in one Windows recovery solution for any type of storage device.
3: Recover Lost or Deleted Email Files:
The purely professional feature which most of the recovery tools underestimate and does not include in file recovery. Just be tension free if you have lost your Emails or have accidentally deleted any important mail when you have Stellar Data Recovery for Windows with you to quickly recover lost or deleted Emails.
4: Optical Media Recovery:
I have tried many recovery tools but this is the first time I get the feature for recovery of optical media with Stellar data recovery tools. The life of any CD or DVD media ends when it's got too many scratches and it's nearly impossible to get data back from a scratched CD/DVD media. The Stellar Optical media recovery feature make it possible and give you all the data from corrupt or partially burnt optical media like CD or DVD.
5: Deep Scan for More Accurate Recovery:
The deep scan is the best feature and reduces the chance to skip any important data during recovery compared to the quick scan. The quick scan may give your limited file recovery scope but the deep scan will go through all the locations and dig all your lost file, media, and email properly and more accurately.
6: Recovery from Hard Drive having Bad Sectors:
The biggest challenge is the recovery of data from the hard disk having bad sectors. Stellar Data Recovery for Windows feature "Image Your Hard Disk" does an excellent job in recovering your lost files from bad sector affected hard drive. It's possible with create image option of hard disks, existing logical volumes in hard disks and any removable media like pen drives or external hard disks and further, you can specify the 'Starting' & 'Ending' sectors to create an image of the selected region.
7: Reason to Buy Stellar Data Recovery for Windows and Mac OS:
There are many reasons to only use Stellar Data recovery tool but below are some highlighted feature which can be noticed by any professional. These below reasons are Impossible to match with any data recovery tools and make you more confident to give a chance to test Stellar Data Recovery for Windows.
a: End of the day Cost matter so 100% Cost Effective recovery tool with pro feature.
b: Do it yourself (DIY) 100% protect your important data instead of going to any recovery center which increases the chance of leakage of important data, pictures, and confidential documents.
c: No need to keep multiple recovery tools for the different type of storage devices since Stellar's all in one data recovery solution can recover from any type of storage.
d: No heavy hardware requirement to run it. Your starter Pentium PC with older Windows XP can also run it and recover your data.
e: Support all type deleted, corrupted data, Document, Images, Videos, Emails with Drive, Folder and File selection option.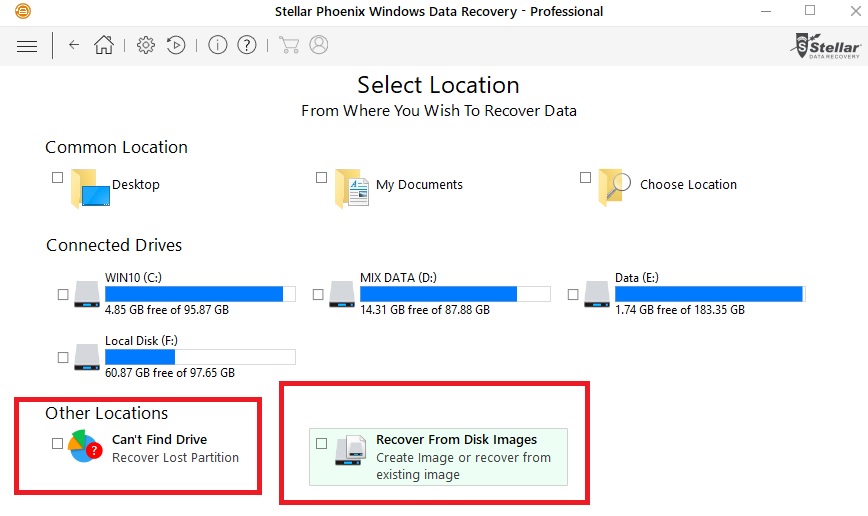 f: Gives you a preview option before saving the recovered data to ensure it is correct and reduces the chance of saving duplicate files.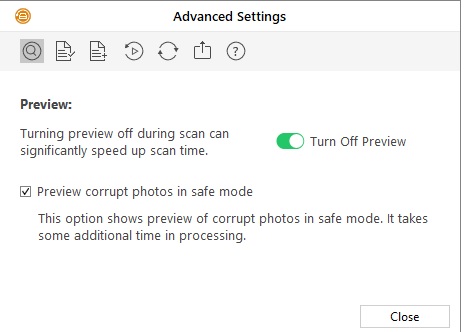 g: Supports multiple Languages – English, German, French, Italian, Spanish
h: A World class and quick support available.
i: All installation and support material available on the official website which helps a lot for beginners.
j: Available for Windows OS and Mac OS.
Conclusion
The final verdict about Stellar Data Recovery for Windows is difficult to express in words but easy to explore in reality check. I am not recommending you Stellar Data Recovery for Windows but I want to suggest you try and test it once and I am sure you will love it. Don't waste your money with other limited feature recovery tools and just invest your money once wisely.
Invest like personal but act like professional with Stellar Data recovery tools.
Related Post: