How to Use Your Laptop and PC as a Wi-Fi Routers
How to Enable WiFi Hotspot in Laptop
Laptop & Computer use as a Wi-Fi router with some simple steps follow post to learn how to Enable WiFi Hotspot in Laptop and PC.
For Turn Laptop into Wi-Fi Router you should have given working hardware in your Computer and Laptop
---
1. In Laptop Working WLan Adapter
2. For Desktop PC you can use USB Wlan dongle or PCI WLan Card.
3. Download Virtual Router Software from internet.
install "virtual Router installer" software and open from programs menu.
Network Name (SSID) = Set your Wi-Fi Name here
Password = Set your Wi-Fi password here
Shared Connection = Select your WLan Ethernet
---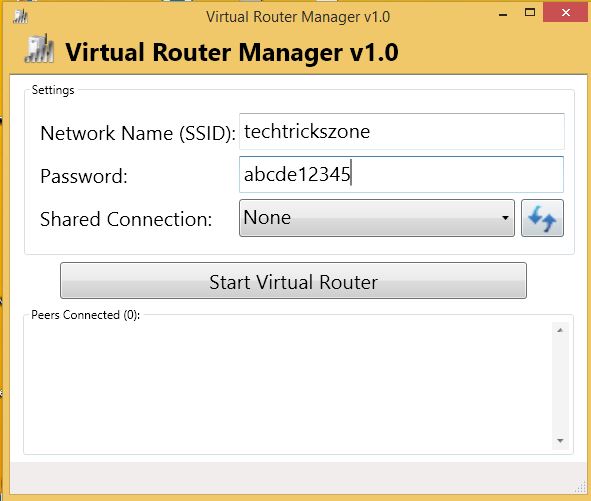 Click Start Virtual Router After fill all options
Status will Change to "Stop Virtual Router if virtual router configured properly
---
How To Connect Virtual Wi-Fi Router ?
1.Open Mobile or Laptop WiFi connection
2.Scan Wi-Fi.
3. you will get your virtual wifi Router ssid(name).
Connect and put password when popup for authentication