OpenWrt(LUCI) Repeater (Client+AP) Configuration
OpenWrt Repeater Mode Configuration !
First Question is why OpenWrt Repeater Mode Configuration required and why use repeater mode ? simple answer is repeat Your existing WiFi signal to dark area to get strong signal in every corner.There is Many way to configure OpenWrt Powered device in Repeater mode . Other word its  call Client+AP mode, means it will work client and AP mode in same time client will receive data from AP and AP mode will broadcast wifi signal to boost signal strength on dark area.
Default Ip- Address is 192.168.1.1
Put Same Series IP-Address in PC/Laptop (Ex :192.168.1.x)
Open Internet Browser and type 192.168.1.1 in address Bar .
Default Username : root
Password : blank(no password)

---
Repeater Mode (Client+AP) Configuration
---
Go to Network –> WiFi

Click Scan Button

Find Your Network Name (SSID) and Click Join Network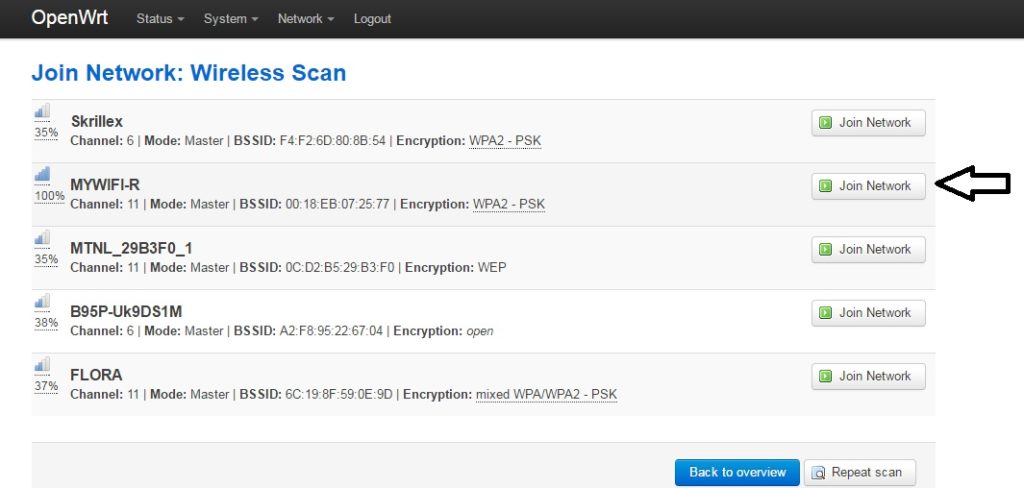 Enter Your Wireless Key (WPA-PSK)
Use Any Name For New Network Name (Ex: in picture I am using wwan) and Click Submit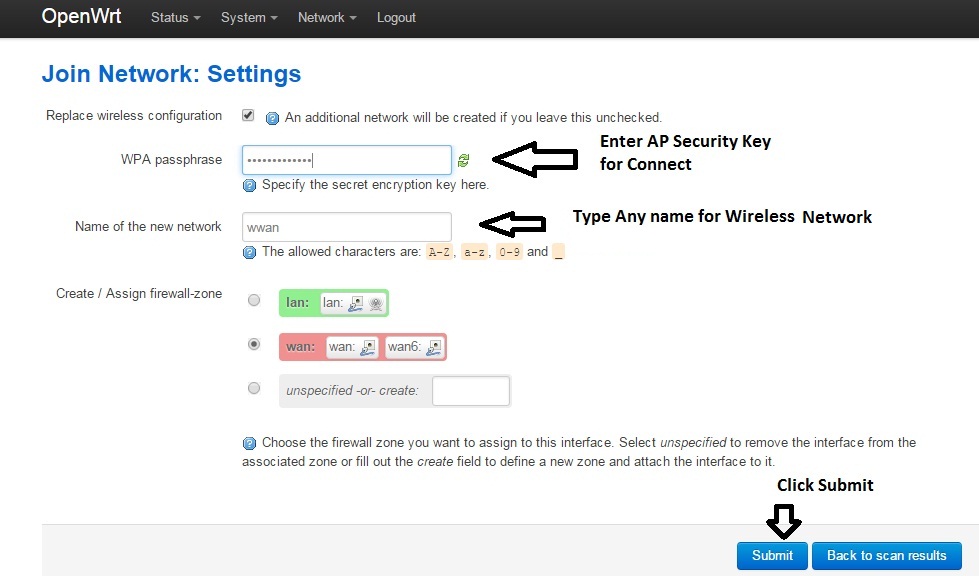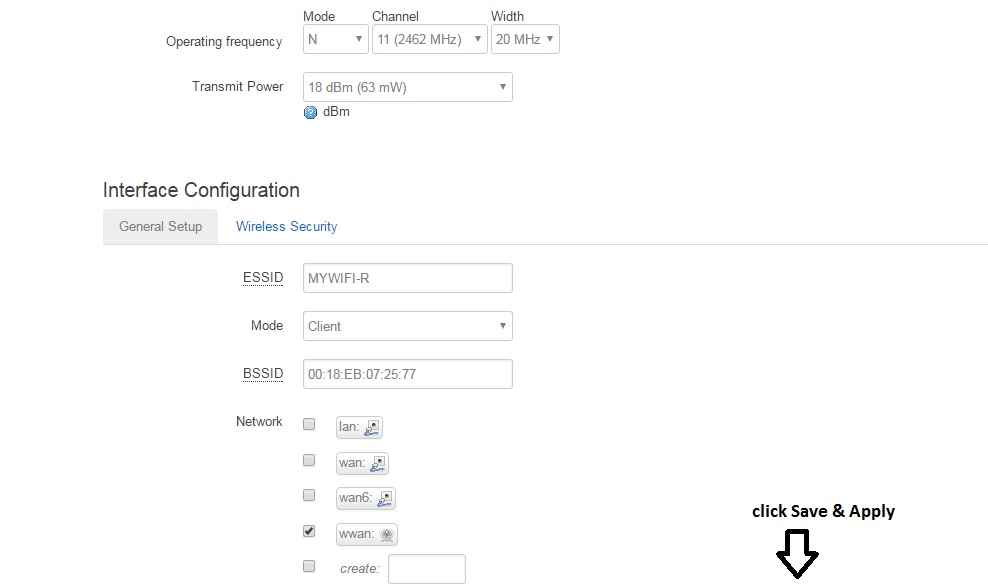 Click Save & Apply For Settings Changes .

Add OpenWrt Repeater Network Now
Go to Network –> WiFi
Click Add

Repeater SSID and mode settings
Essid – Type Repeater Ssid whatever you want to
Mode: Repeater Mode will be Access Point
Check LAN and Wwan (Whatever you create new networks name) for bridging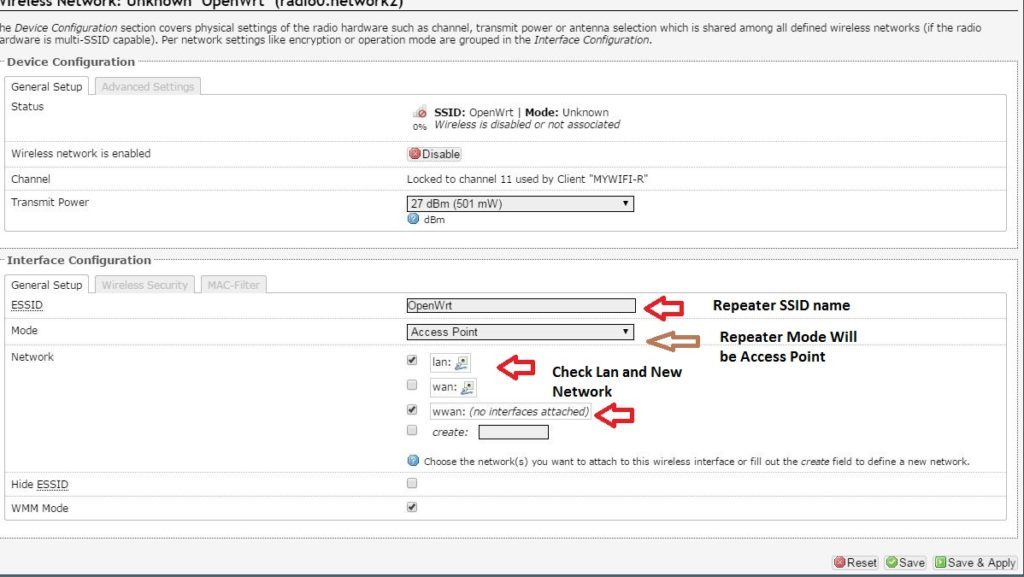 After Made all Setting click Save & Apply button

Check Your Laptop/Mobile Wi-Fi signal for Repeater Status.