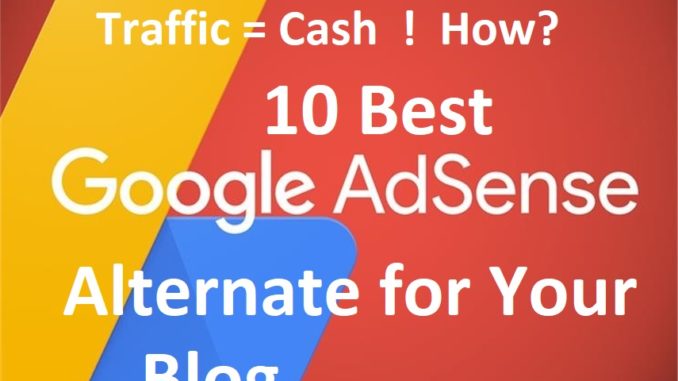 The 10 Best Google Adsense Alternate for Your Blog Turn into Cash
Google is the leader of the search engine and digital advertising and marketing worldwide. Most of the leading website use Google Adsense to monetize their website traffic to turn into cash. its true Google Adsense account approval is not easy as we think to get with any website. only quality content and search engine optimized website can get Google Adsense to account approval to monetize traffic. Get the complete information about Google AdSense Best Alternative Website. As part of blogging, you can get a trick to get your Adsense Account Aproval on first attempt.
Popular Post: How to use WhatsApp without Phone Number with Tricks (2018)
Don't worry if you are not successful to get Google Adsense to account to monetize your website after many efforts, because there are many Google Adsense alternate for website monetize if you failed to get Google Adsense account. this post especially for who failed to get Google Adsense account after too many attempts to get account approval from Adsense. You can monetize your website with other best Google Adsense alternative for website monetize without effort to many time. If you think your website is original and quality content and getting good traffic than you can monetize your traffic and earn money without Google Adsense account.
10 best  Adsense Alternate for Traffic Monetize Without Verification.
ITs true there is no shortcut to get Google Adsense approval. but there many alternate to cash your traffic you failed to get Adsense approval. As you already know Google Adsense verify your website before accepting your Adsense account approval. It's not easy to get Google Adsense if you are fresher and new in digital marketing and there is no idea of SEO( Search Engine Optimize). But do not panic get here the complete list of Google Adsense alternate for any website without any verification and approval.
Useful Post – How to Get Google AdSense Approval in First Attempts with Tricks (2018)
1:  Infolinks – Google AdSense Best Alternative

I will suggest you even if you are already got approval Adsense account and running Google Adsense Ads on your website. Double your monthly income by adding Infolinks with Google Adsense to cash your traffics. Although this post contains alternate of Google Adsense so get the best blog to monetize option for your blog if you failed to get Adsense approval.
Infolinks is one of the best alternates of Google Adsense to get high paying rate of your traffic after Google Adsense. Only apply for Infolinks if you think your website has more than 50 posts and more than 6-month old domain. Original content and quality of content will help you to get quickly infolinks account to start your traffic monetize faster. Infolinks minim payout is $50 so once your earning reaches $50 you will get paid as per payment schedule and policy.
Click here to get Infolinks account now without verification
2: Media.Net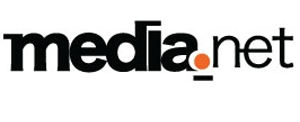 media net another best alternative for Google Adsense and its also called Yahoo, Bing adverting. Media.Net also give you best ad rate for your website content traffic monetize its provide relevant ad as per client interest. Its support mobile and pc both platform for display ad and give you more option to cash your traffic. Grow your traffic and cash it without Google Adsense just you have to wait until your earnings reach $100 for minimum payout by media.net.
Get your Free media.net account now without verification.
3: Chitika –

With multiple alternatives of Google AdSense will make easy for you choose best monetize platform form for your website and blogs. Chitika is also the best alternative for Google Adsense to start your earning. the verification process of Chitika is not so strict like Google Adsense so anyone can get easy approval for Chitika account. Best thing is Chitika minimum payout is $10 so you can get your many quickly without waiting too long time.
Start your Chitika Free account now click to Apply free
Click below Banner to Get Instant Account Approval.

4: MadAdsMedia: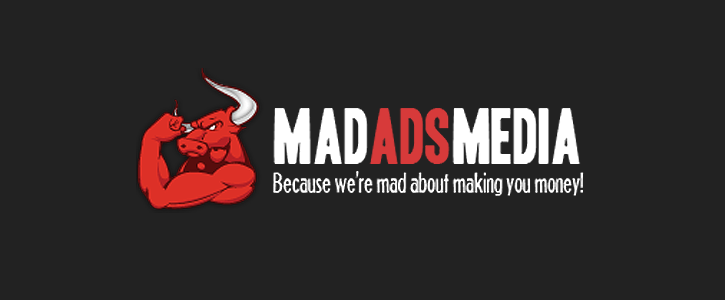 Start your blog traffic monetize easily with MadAdsMedia one of the best Google Adsense alternatives. Sign up your MadAdsMedia account and get the highest paying rate for ads to serve by MadAdsMedia with minimum payout limit. Do not wait for Google Adsense account gets approved just cash your traffic as soon as possible with MadAdsMedia and grow your earning every day.
5: RevenueHits:

Alternative monetize platform only not the requirement of who failed to get Google Adsense account but its also for who already using Google Adsense account to get more earning option from the single blog. never depend on single monetize platform just always keep the backup option for your traffic cash always.
Click below Banner to Get Account without verification.
6:  Clicksor –

Clicksor the best alternative for website monetize who like to get money faster because the Clicksor minimum payout is $10 so you will receive your earning once it is reached $10. Clicksor advertising based on CPC and pay per click so if your blog has quality content and get the good impression with your high traffic rate than you can use clicks for monetizing your blog to cash your traffics.  Clicksor you will also get some referral promotion instant money on every successful referral so it will be bonus money for you if you get extra income with the only referral program.
Click below Banner to Get Account without verification.
7: Bidvertiser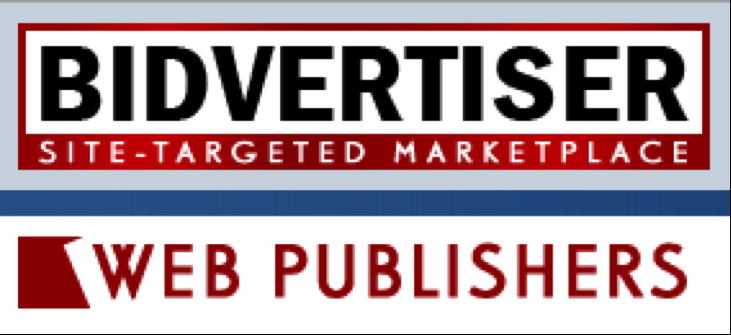 BidVertiser pay per click based advertising platform to monetize your any category blog. Getting approval from BidVertiser 10time easier than getting approval from Google Adsense. So if your account rejected by Google Adsense not to worry just get the best alternative for Google Adsense more than 10 best option. Minimum payout of Bidvertiser is $50 so just get your earing every month with the smallest payout limit.
Get Your bidvertiser Account without approval Now.
Click below Banner to Get Instant Account Approval.
8: Adversal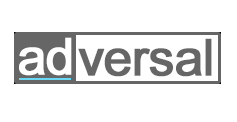 One another best alternative to Google Adsense is Adversal for who tried Google Adsense much time but failed to get approval. Adverse advertising a safe and new way to get money from your blog and website. If your blog and website monthly page view are more than 50000 and no adult material so adversary is the best alternative for you to cash your blog traffic.
Sign up your free adverse account now without verification process.
9: Amazon Affiliated :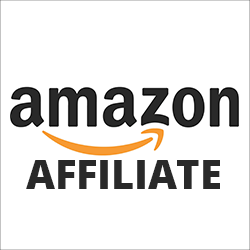 Amazon is the largest eCommerce and digital marketing platform in all over the world. so Amazon Ads can be the good alternative for you if you looking for a platform where you can get money with every referral and sales bonus with each referral by your blog and website. Amazon Ads gives you the option to display various and as per visitor location and interest and every sale, you will get fix commission amount as per Amazon policy. So start your blog monetization without having Google Adsense account.
10 : VigLinks:

After lots of unsuccessful attempts to get Google Adsense you start to hate Adsense but do not lose your hope to earn money online because here is the best Google Adsense alternative for you with highest paying for your blog and website traffic.
VigLink is one of the alternates from the list which will full fill your dream to earn extra income from your blog and website. just create rich and quality content and register with VigLink to get paid on monthly basis.
Hope you enjoy this post "Best Google Adsense Alternative" and its helpful for you to keep your blog update and live without getting Google Adsense Account Approval. There is always a substitute and at this age everything is possible if you are a passionate blogger and technology lover just you have to get the right way to start your blog and direction to manage it. Here we try to share information which will help you to keep updated and get a right way to think about online earning and digital marketing ideas.
Share post if you feel this information will helpful for you and your friends
 Related Post :