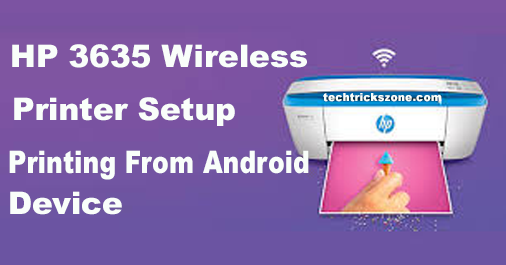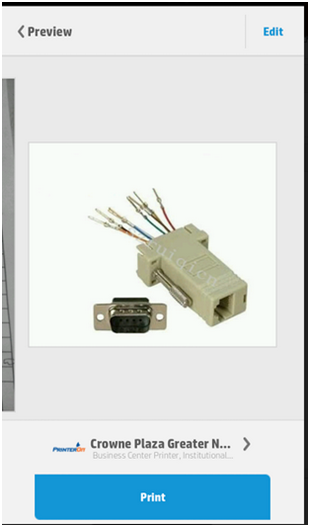 HP DeskJet Ink Advantage 3635 Wireless Printer Setup installation
HP DeskJet Ink Advantage 3635 printer is an All-in-One printer with Print, Copy, Scan and Connectivity Wired as well as Wireless. Wireless Feature let us prints from Android device and I-Phone device without connecting Wired to Laptop or not required network sharing.  It just works with Wi-Fi direct feature. We need to enable wireless broadcasting feature and just go to android and I-phone Wi-Fi connection Directly connect Printer and print easily without fighting with wires.
Why HP DeskJet Ink Advantage 3635 printer Best for Home use.
HP DeskJet Ink Advantage 3635 best printer for home printing need. Everyone having smart phone and every smart phone have Wi-Fi feature. Every member can print from every corner of home without sitting in a place if you are using a Wi-Fi enable printer.
If your printer requirement not too much from home just print 5-10 print per month than you can buy this print because your cartridge will not use before 10-12 months. But if your print requirement more at home than I will suggest you can go with DeskJet Wi-Fi printer with ink tank feature. So enjoy the post about printing first time from your HP Desk Jet ink Advantage Wi-Fi printer with you smart phone I pad and I phone.
If you looking to buy a Wireless Printer or you having already Wi-Fi Printer but do not know how to Print from  android Mobile and Tablet then You are on right place to get full setup step to step connection and printing with android and I-phone device.
HP DeskJet Ink Advantage 3635 Wireless Printer Connection and Cartridge installation.
Check the Box there is a black power cable comes with printer to power on device.
Power cable having 2 female pin for connect printer side and male switch to connect with power socket. See the printer back side and connect power cable to power on printer. Follow the picture below.
Use Black Power Cord to Power on Printer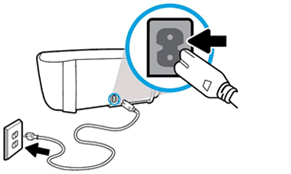 After Printer Power on Cartridge Installation Assembly will automatic come to middle just see the color label of cartridge mention in cartridge assembly. Insert color cartage in color sticker side and black cartridge in back sticker side. After cartridge installation just close the printer door.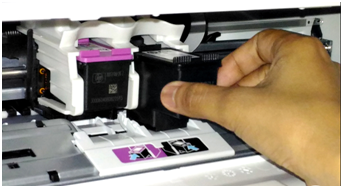 HP Deskjet Ink Advantage 3635 Wireless Printer Printing From Android, I Phone and Tablet.
Printing from android and iOS very easy to use. Just need working Wi-Fi in mobile phone which can scan and connect Wi-Fi printer without any issue. Wi-Fi option should enable in printer so Phone and Tablet can search Printer name in Wi-Fi scanning to connect it with Wireless. If you all the things working you can process your Printer to printing from Mobile device. Follow the given steps.
For printing From Android Mobile Follow the Steps Given Below.
Step : Enable Wi-Fi setting in Printer :
Press Wireless Signal Icon in Printer to Enable Wireless Connection in Printer. If the printer Wi-Fi button light blinking it means your printer Wi-Fi successfully enabled and you can start scan from your android and I Phone to connect it.
But before start printing you should have HP ePrint Application in your mobile, after that only you can print from your phone. I will suggest before connect  HP Wi-Fi printer  Follow next step to Download the Hp eprint Application.
2.  Download HP-ePrint Application:
Connect Mobile to Internet and Go to Play store Download HP-ePrint Application to Printing from Android. For I-Phone user go to Apple store and Download HP ePrint Home and biz Application. You can save your time we have added direct link for Andorid and I Phone apps to download without searching in Google play store.
Download HP e-print apps directly Now in Android
Download HP e-print apps directly now in I Phone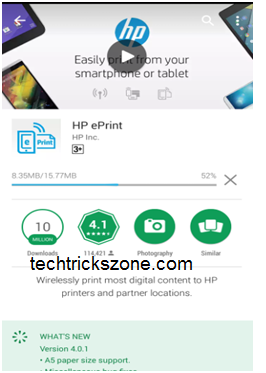 3. Activation of Hp-ePrint:
After Installation of HP-ePrint Application Required Activation to use for printing feature. You should have valid email id to activate hp eprint application in your mobile. You will get activation code in your email id.
For Activation of Application Click on Setting Icon and Click Activate Option. User your working Email id to get one time Activation code in mail. Put Activation code and Click Done for Finish Activation.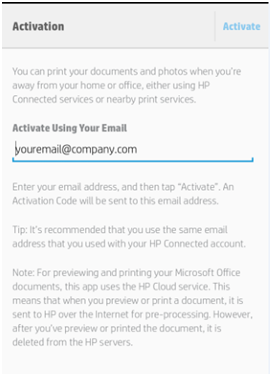 4.HP Desk-jet Ink Advantage 3635 Printing Process
Printing Command From Mobile:
HP DeskJet Ink Advantage Wi-Fi printer easy to print from mobile device. After Successful Activation just go to Mobile Wi-Fi connection scan Wi-Fi you will get HP printer name select and connect it. After connected in Wi-Fi open your HP eprint Apps and browse your file and document you want to print. You can also edit document in same application before print once your editing part finish you can give print command. It will take 10-20 second to print the document.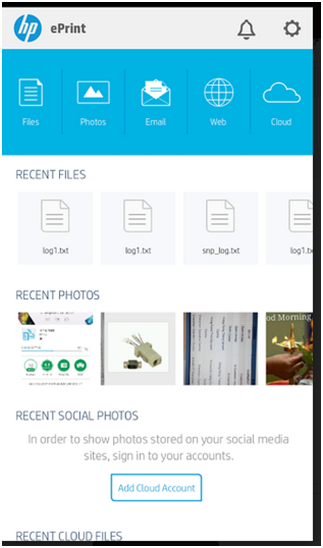 Printing Button
When you will open document you will see printing button in bottom with printer name your mobile connected to which printer. You can print document, Image, pdf file and many other supported format from this application.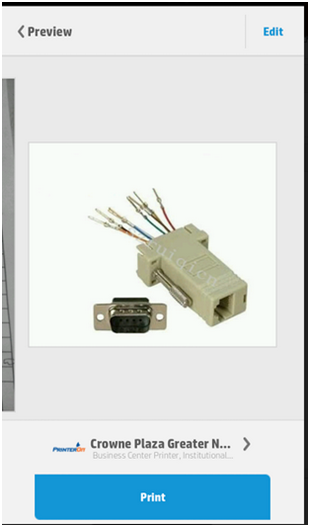 This post also supported for other different model in Hp which comes with Wi-Fi feature. User manual are same to use with any HP model printer from Android and I Phone device.
If you like this post you can bookmark this blog site and subscribe to get new post update in your mail. This blog provide 100% user guide for tech lovers. Please share this post with below social network site buttons.