How to Hide Whatsapp Chat and picture from Friends
This post updated on April 2018 to provide you updated feature added in WhatsApp day by day.
Today Whatsapp is a popular Messaging application use for the internet to send messages, images, audio or video in all over the world. Whatsapp becomes more popular with an attractive and advanced feature for every generation social interaction and communication medium.
Initially when Whatsapp launched its only comes with limited features like just text chat and share pictures. As the WhatsApp user growing they try to give more best and advanced feature at every stage. Today you can share your image, video, document file type, your current location and other many file format type.
How to Hide Whatsapp Chat with Password in I Phone
As much as we spend time and engage with WhatsApp or any social network we look for privacy. To keep privacy in mind WhatsApp already provides many features like, lock your apps, last seen disable and many more. But lack of information we use unsecured conversation so now you are in the right place where you will see how to hide WhatsApp chat without archive in android and I Phones.
You may read WhatsApp apps many tips and tricks on the internet before, but this post-show you how to hide your personal WhatsApp chat from friends and others' access. This post-show you how you can hide Whatsapp chat with simple 8 steps with picture print shot to make it easy to understand tutorials
Free YouTube Video Downloader online without losing Video Quality
This post will guide you about three features is given below.
1:- WhatsApp Chat History Hide in Android and I Phone
Open Whatsapp and Go to in "Chat" tab.
Click on Menu Icon Vertical " . " (Dot)
From WhatsApp Menu click on "Settings"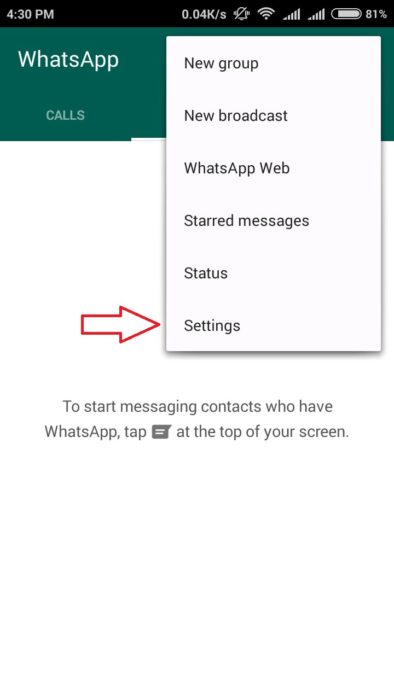 After go to the setting find the chat history option and click to enter.
We suggest taking the backup of your sensitive chat history to your email. To take backup of WhatsApp chat click the Chat backup option and type the mail address you want to save it.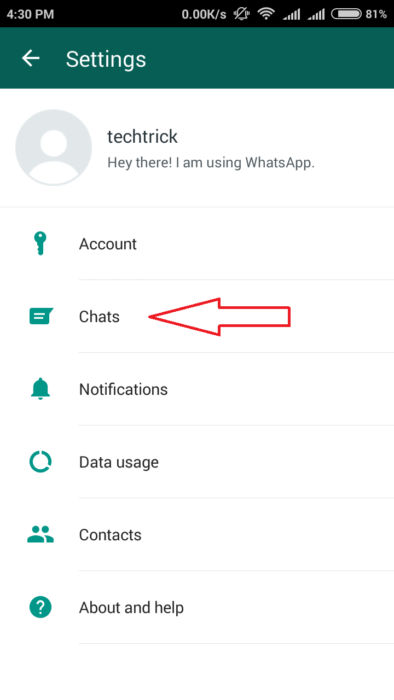 5. Click on "Chat History " Option.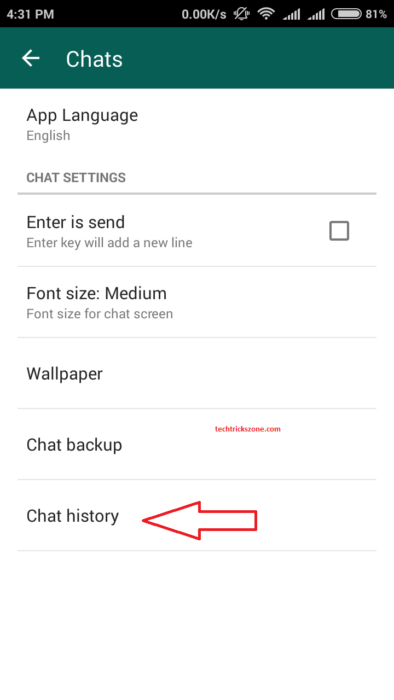 6. Click on the " Archive All Chat " Option.
The archive option will move all your chatting history to a separate folder which calls the Archive folder.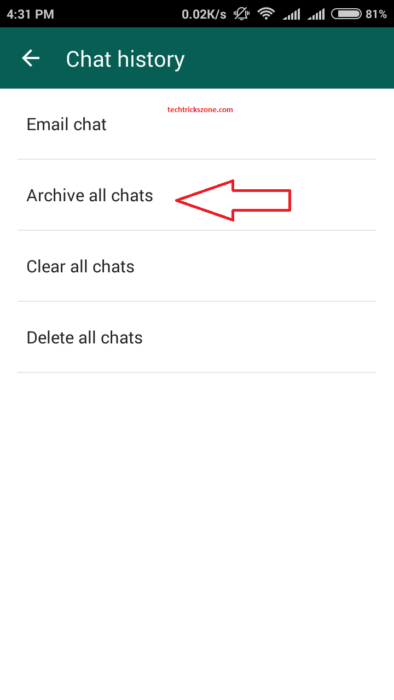 If you think your chat history important and sensitive so recommended to use also a apps lock application to protect from unknown and unwanted access of your Whatsapp. Today many smartphones providing inbuilt Apps lock feature but if you do not have in your phone you can get many third party application from Google Play store.
7. On Confirmation Pop-up click the " OK " Option.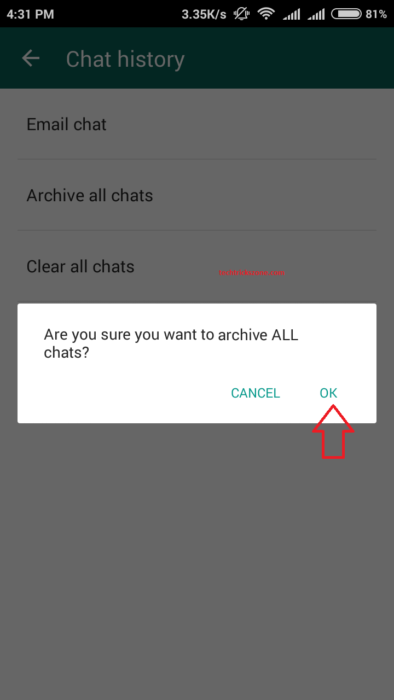 8. Now go back to the chat Tab and See your all chat history will be Hide from the chat list
2:- WhatsApp Voice control Lock Enable
Recently WhatsApp updated the voice control lock feature. Before when we send a voice message then we have to hold the voice icon until we record the message and at that time we cannot use the chat. But now WhatsApp updates the feature and with an updated feature, you can lock the voice control button to hold your voice message. When you hold the voice message you can use text chat at the same time.
To get the Voice Recorder Control Lock feature click the below link to add the feature to your WhatsApp.
Add WhatsApp Voice Lock Now
3:- How to Change WhatsApp Language to Hindi or any Language.
Now you can use Whatsapp in your own mother language. With the new update of WhatsApp, you can change the Whatsapp Language with multiple local languages as per your country. To change WhatsApp language follow the steps given below and enjoy Whatsapp in your own feel Language.
Go to Whatsapp Settings – Chat option
Click The App Language option (first in the list)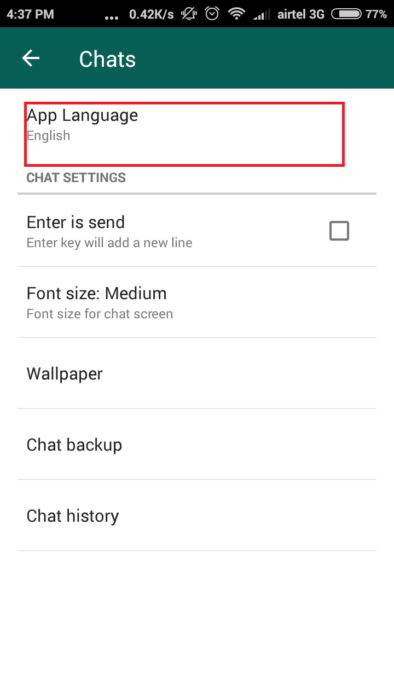 You will find all Languages supported in your location. choose your desire language and enjoy Whatsapp in the local language.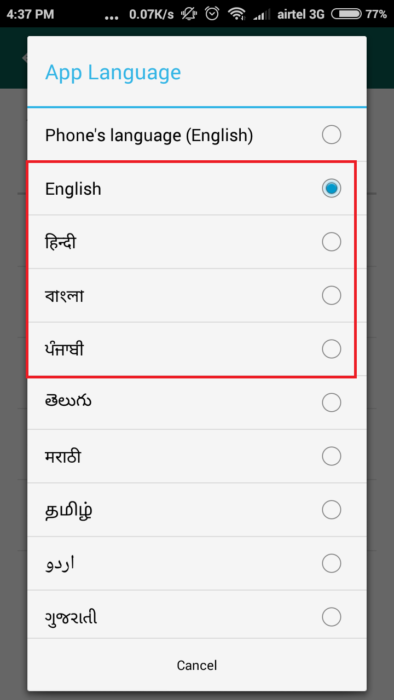 Related Post